It's turkey time, friend! And I've rounded up the best Rae Dunn Thanksgiving finds. So let's shop til we drop so we can gobble til we wobble.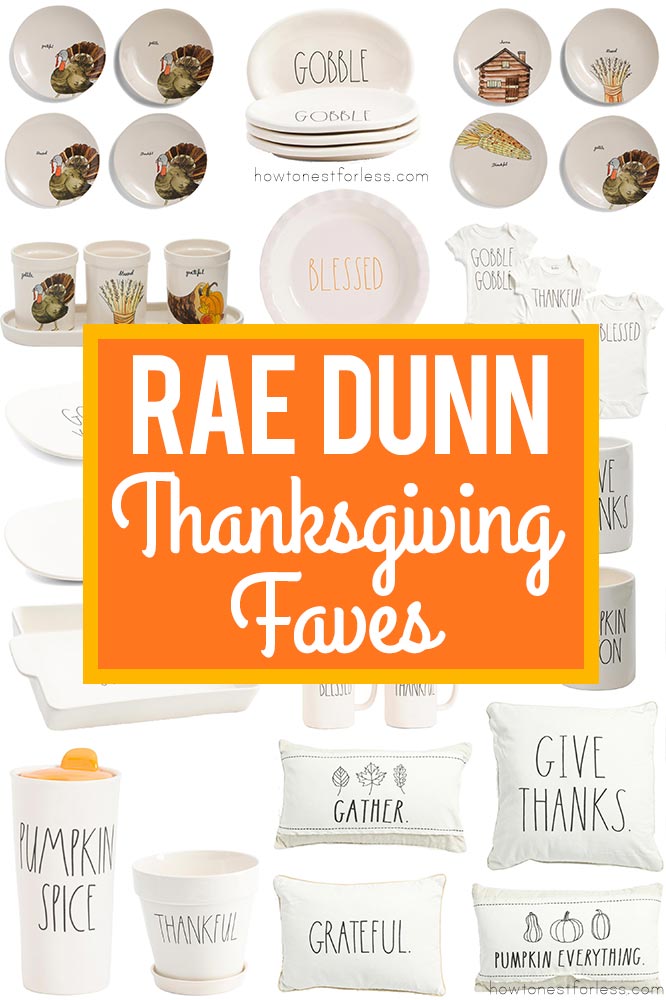 This post contains affiliate links.
Rae Dunn Thanksgiving Faves
I'm separating all of my finds into different categories in order to have some organization.
Bakeware
Isn't this pie 10″ Blessed pie plate adorable? Perfect for your pumpkin pie or displaying in your kitchen.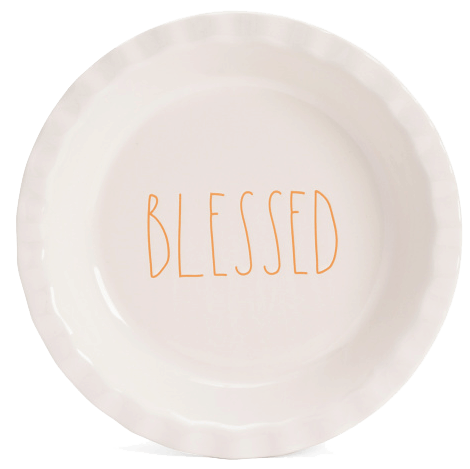 I think I'm going to get this 14″ x 10″ Gather baker. It's the perfect size for my gooey pumpkin cake.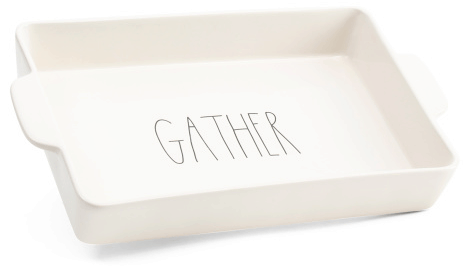 Serveware
This 4 piece Thanksgiving dinner plate set is perfect for any Thanksgiving table. Another great idea is to separate them and load them up with sweet treats and give as hostess gifts.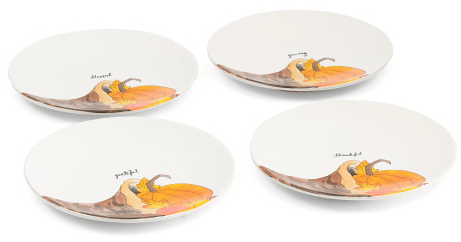 Hello, adorable appetizer plate set! Each plate has a word written on it– home, blessed, thankful, and gobble.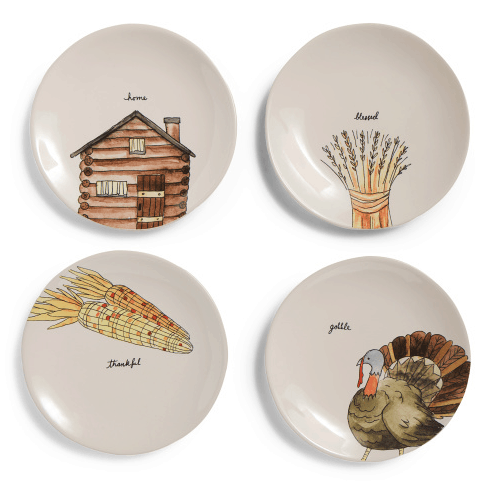 Feast your eyes on the cutest turkey appetizer plates. Each plate has a different word– grateful, gobble, blessed, and thankful.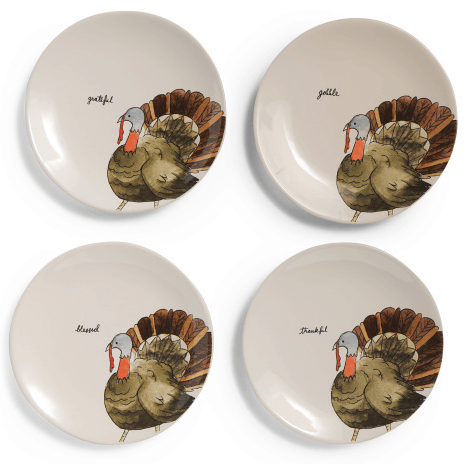 Gobble down with this set of 4 appetizer plates. The Gobble text is written in green paint.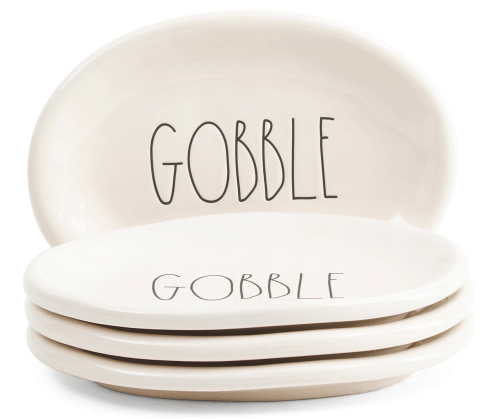 Serve Thanksgiving dessert with coffee in these pretty Blessed mugs.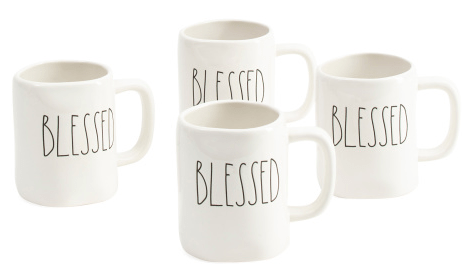 Caffeine is a must when cooking up all that delicious Thanksgiving food, am I right? Why not sip it in this pumpkin spice travel mug?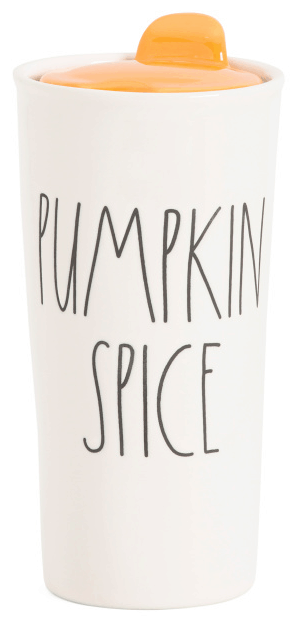 Arrive to the family Thanksgiving with your food on this beautiful 15″ oval Gather platter.
Thanksgiving themed utensil holder for the win!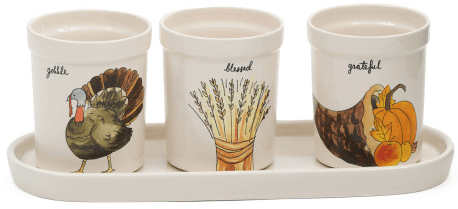 Home Decor
You know what I love about this Pumpkin Season candle? Once the candle is burned, you can clean it out and use it as a pen holder.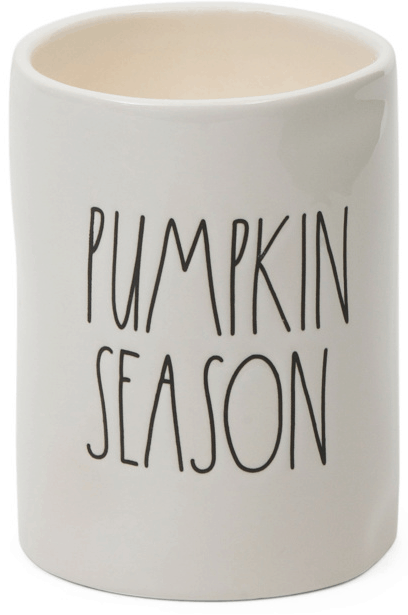 Are you Team Pumpkin? Then you need this Pumpkin Everything pillow on your sofa.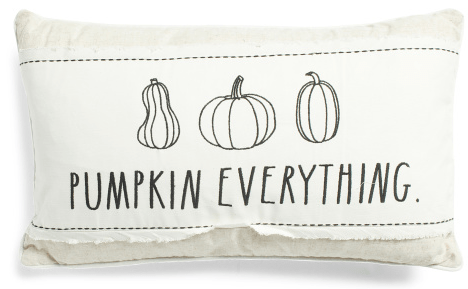 I just love this Grateful pillow.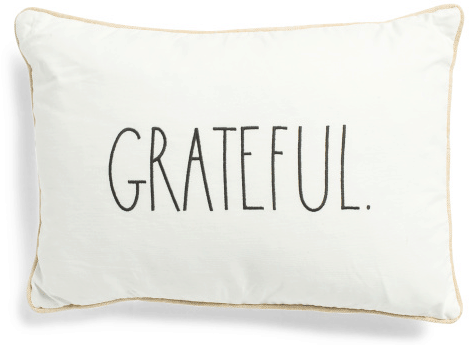 This Give Thanks pillow is perfect for Thanksgiving!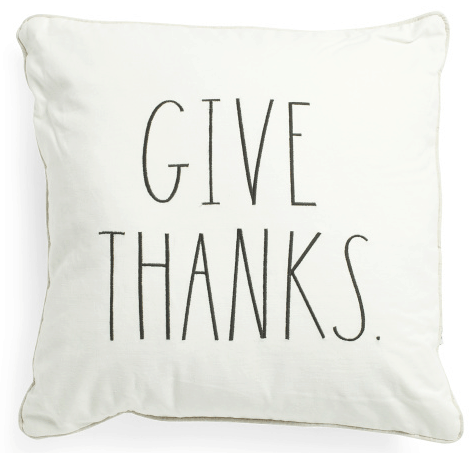 Misc.
New baby in the family? These onesies are great for turkey time!