You must see my newly painted laundry room plus a DIY sign to add a bit of personality to the room!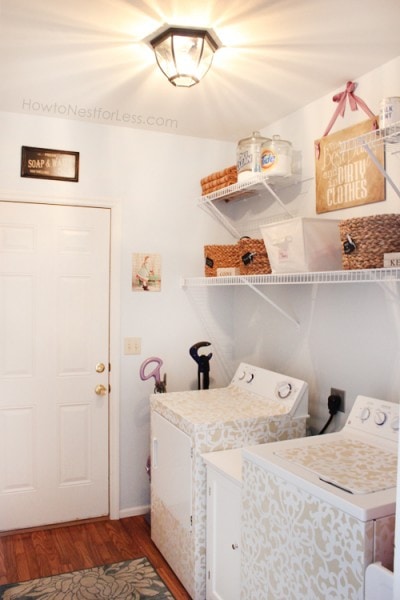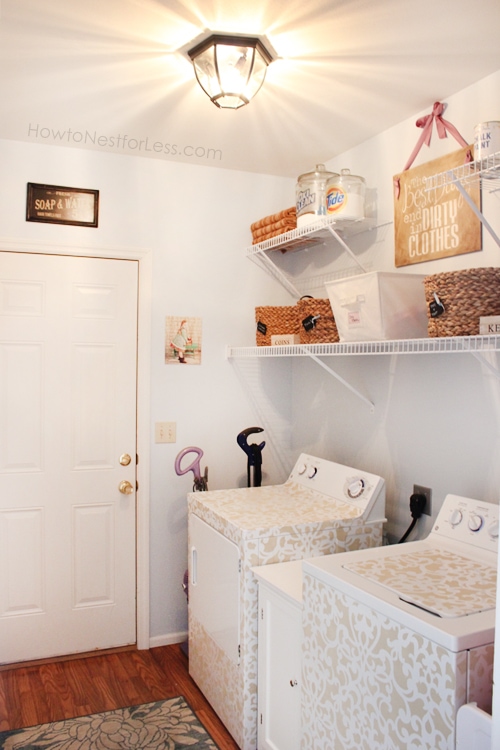 So earlier this week I showed you my Stenciled Washer & Dryer and Laundry Room Makeover (which I'm completely in love with since it was a super cheap makeover).
But today I wanted to share some info about the paint I used on my laundry room walls!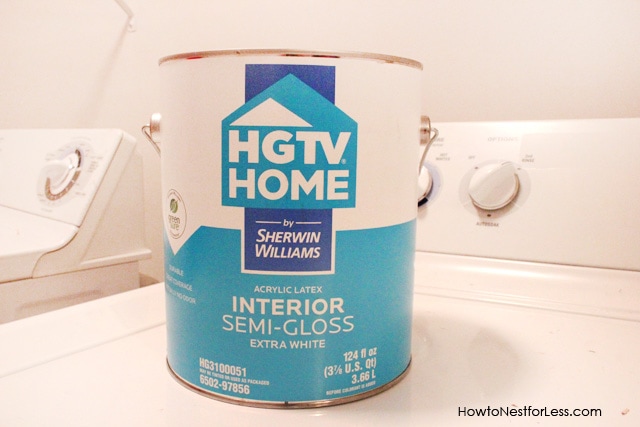 I actually used the HGTV Home paint by Sherwin Williams for my laundry room walls in a shade called Hinting Blue. I wanted something light and bright since my Laundry Room doesn't have any windows and this shade did the trick.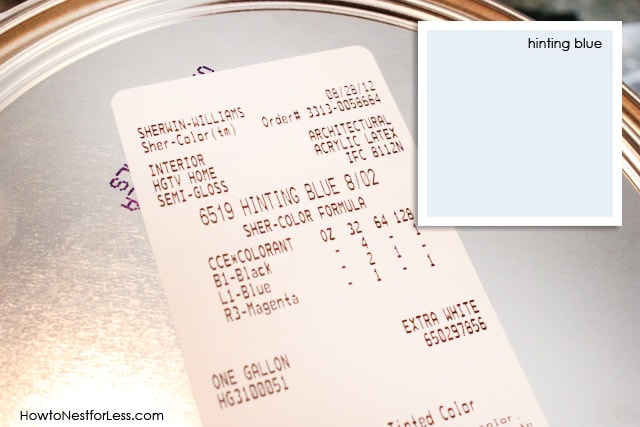 This paint went on super smooth (like butter!) and I didn't even have to prime my dark green walls first (although I did use two coats in some areas).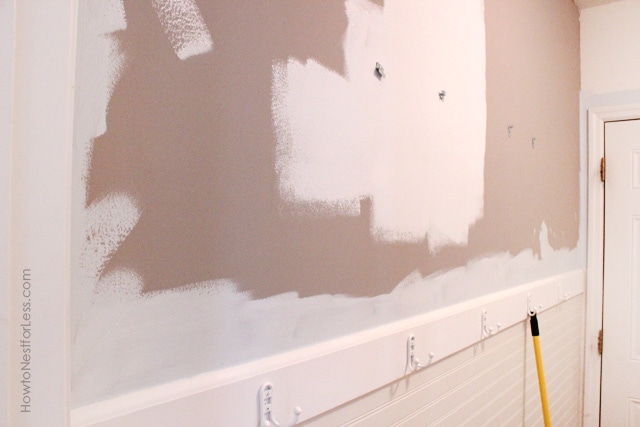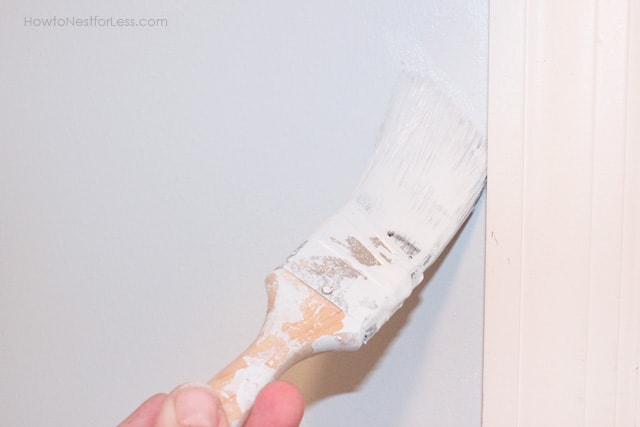 I'm a huge fan of Sherwin Williams paint… remember by Craft Room and Dining Room? Yep, both rooms used Sea Salt, a delicious desaturated greenish blue color.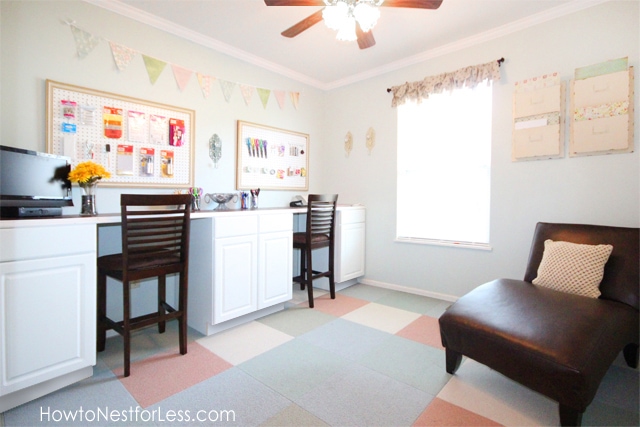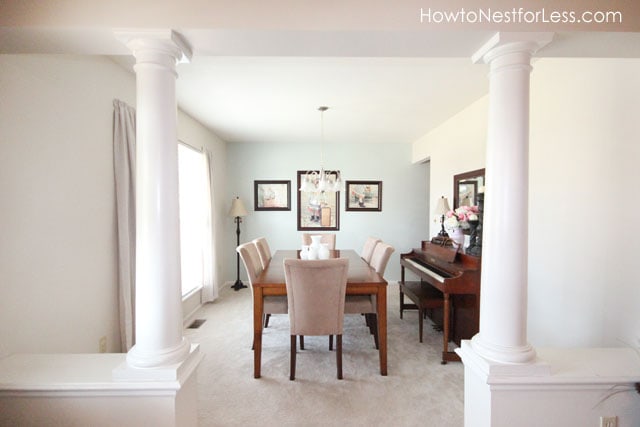 And I'm completely in love with this Hinting Blue color in my Laundry Room!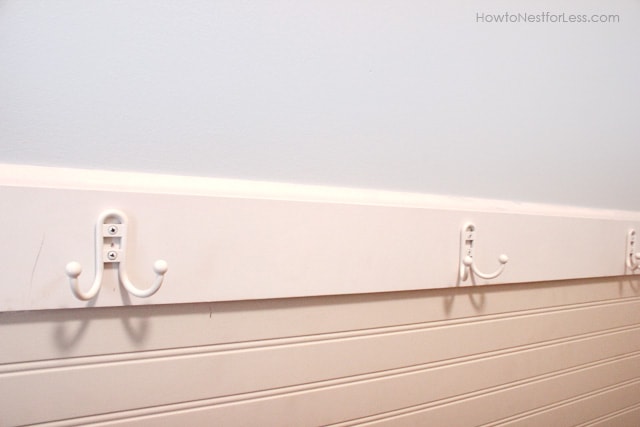 Do you remember voting for the winning Laundry Room sign design on my Facebook page last week? Well if so, here the completed sign that I created for my Laundry Room makeover.
I tried to keep the overhaul as cheap as possible so I ended up creating a bunch of the artwork myself, including this little sign. Here's how I created it…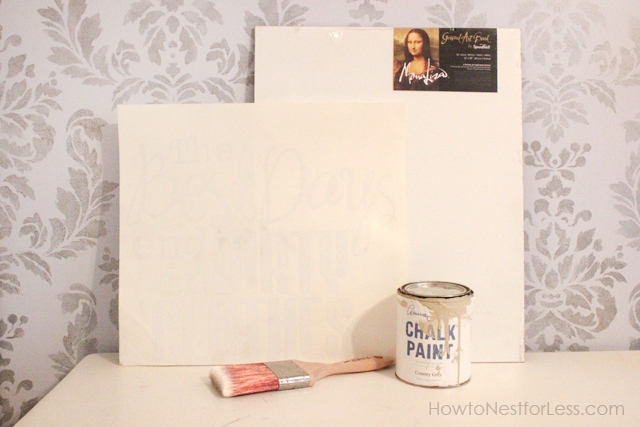 I gathered my supplies:
16×20 inch artist board
vinyl lettering (download FREE ARTWORK HERE: dirty clothes.eps)
Country Grey Annie Sloan Chalk Paint
clear & dark wax
paint brush
ribbon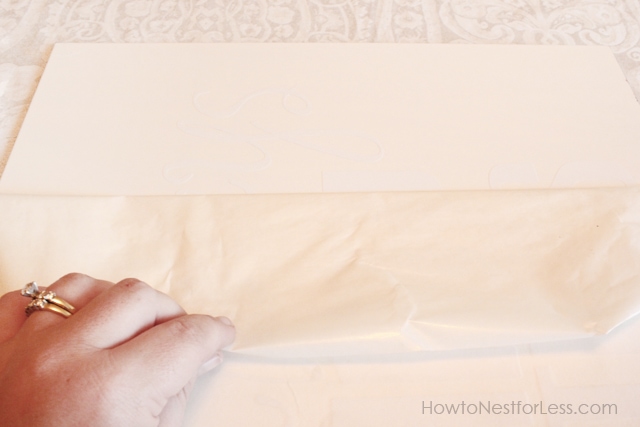 First thing I did was center the vinyl lettering on the art board and stuck it in place. I carefully peeled the backing off to expose the white vinyl lettering (yeah, it's hard to see… sorry).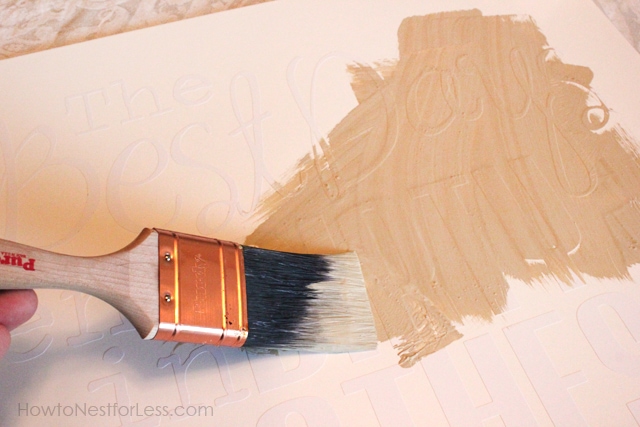 Next I painted the entire sign board in a coat of Country Grey ASCP. Yep, right over the vinyl lettering too. Once it dried, I peeled up the vinyl lettering to reveal this…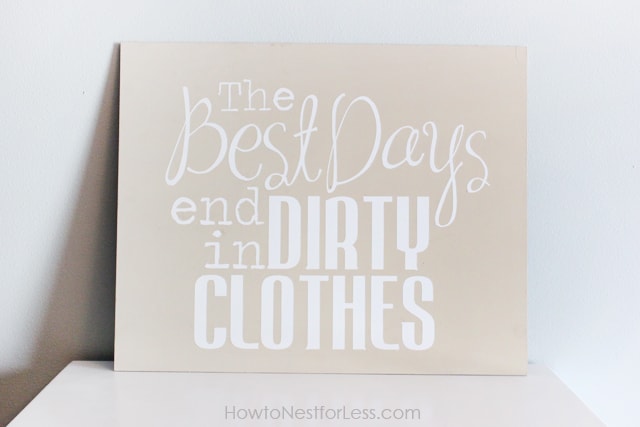 Next I drilled two holes into the top of the sign for the ribbon.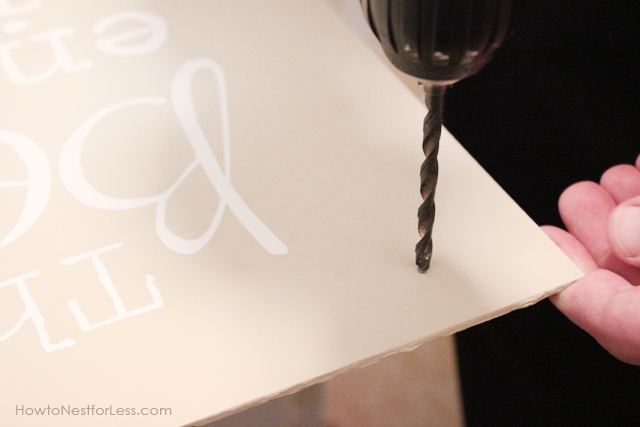 And gave the whole sign a coat of dark and clear Annie Sloan wax. Tip: you will be able to scale down the dark wax if you apply the clear wax first.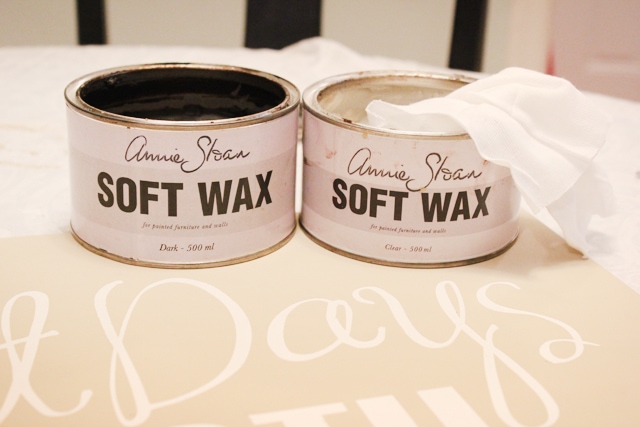 I gave the edges some extra dark wax to have a grungy, dirty look.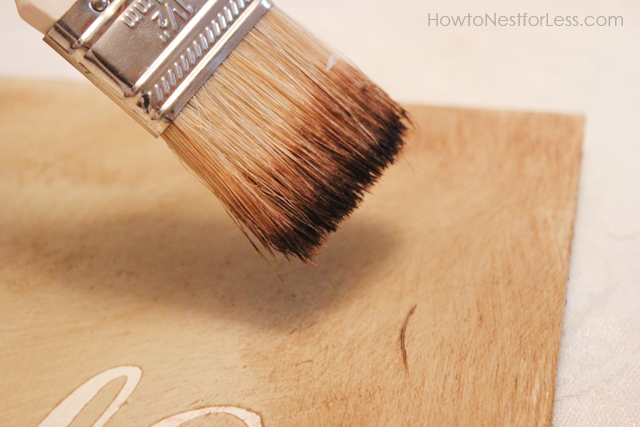 I tied the ribbon through the holes and the sign is ready for hanging!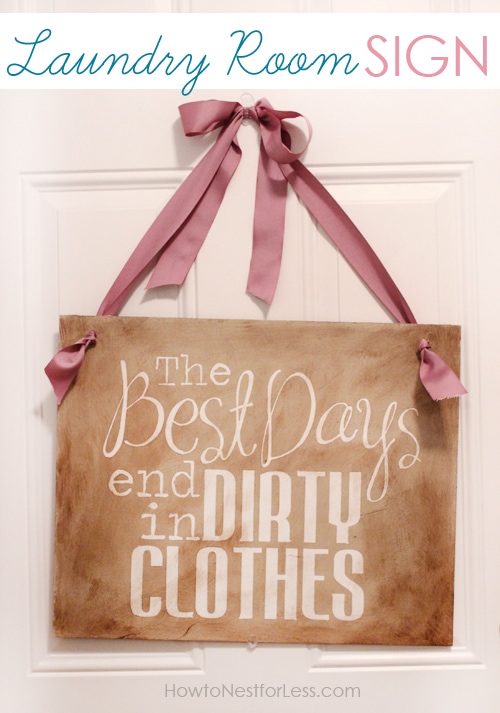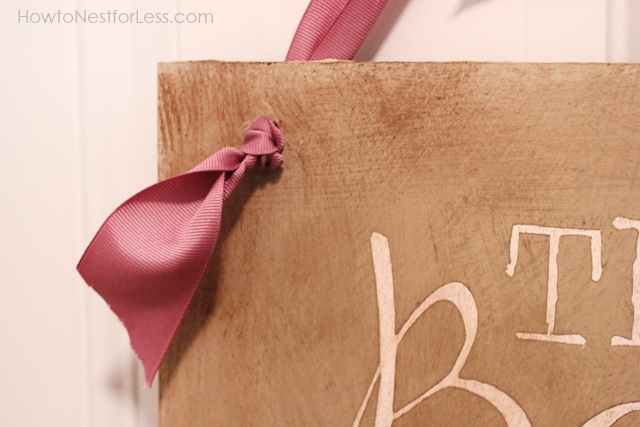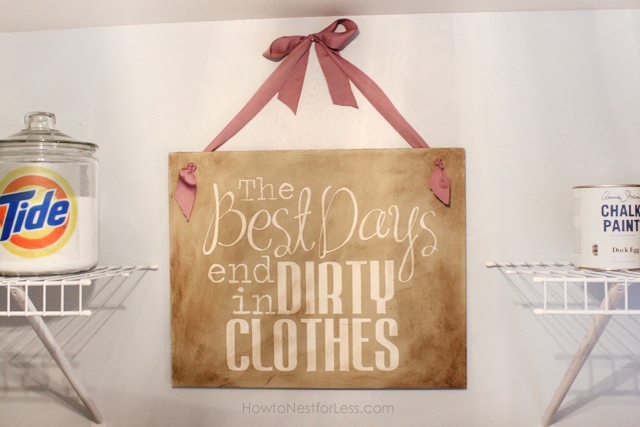 And here's the sign in it's final resting place! Yesterday I shared my entire Laundry Room makeover. You can see all the pics of the transformation here. Hope you enjoy!