Thanksgiving is right around the corner so I wanted to share with you some Thanksgiving decor ideas and a free printable!
I thought I would share with you some Thanksgiving Decor Ideas since the holiday is fast approaching. I'm excited to rummage through my basement to find a couple of key pieces from the past, and then fill in the gaps with some cool new art projects. But Thanksgiving is all about the food, right? So I've also included some great recipes!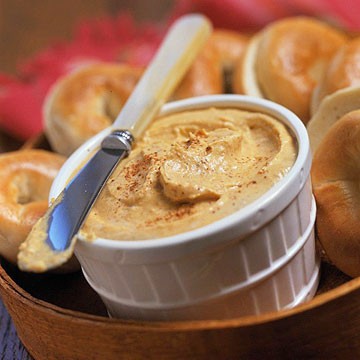 This looks like a fantastic appetizer! Pumpkin cream cheese spread. Perfect for bagels or crackers!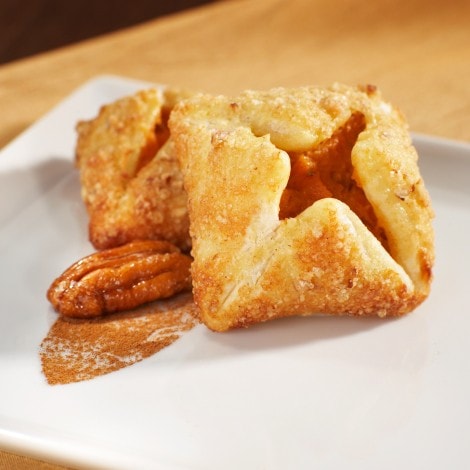 I found these sweet potato puffs on Kabobs.com but think I can recreate them myself!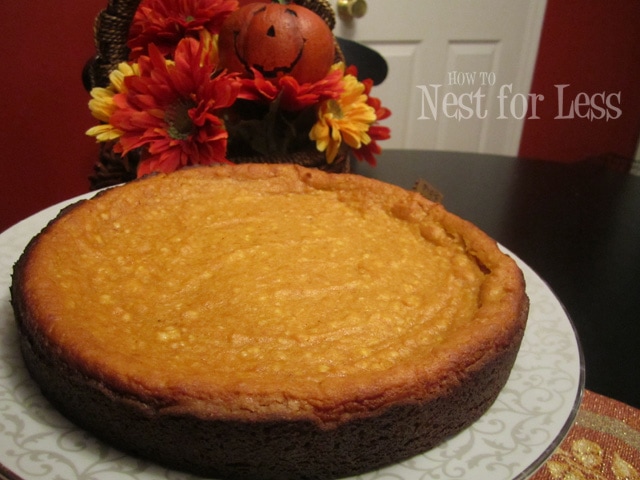 I posted about this Paula Deen pumpkin gooey butter cake back in September. It's one of my Thanksgiving favorites! Great option to the everyday pumpkin pie.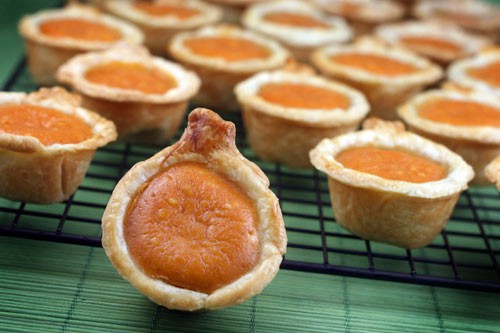 Or how about some adorable mini pumpkin pies from Bakerella? Everything always seems better when bite-sized!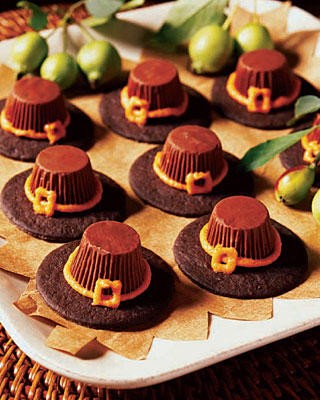 Lovin' these candy pilgrim hats made out of mini Reece's peanut butter cups!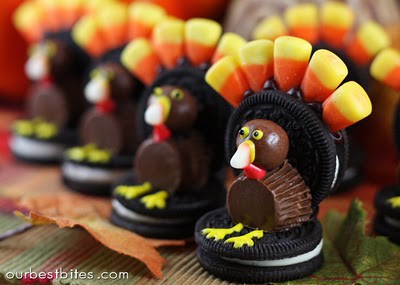 And I bet the kids would LOVE to make these turkey desserts with Oreos and other candy favorites! So stinkin' cute!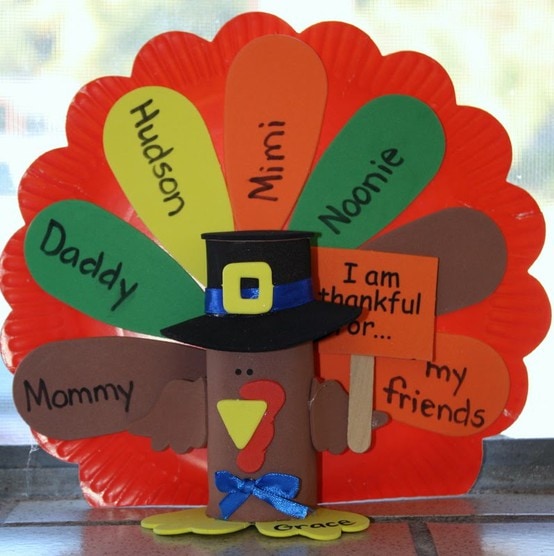 This Thanksgiving project would go over well with my 3 1/2 year old who just started pre-school. Definitely putting this one on my to-do list!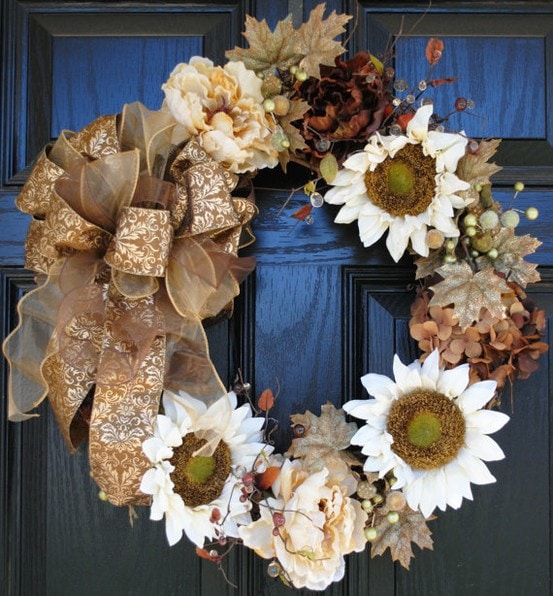 Now how about some décor? This elegant Fall wreath would gladly welcome any Thanksgiving guest!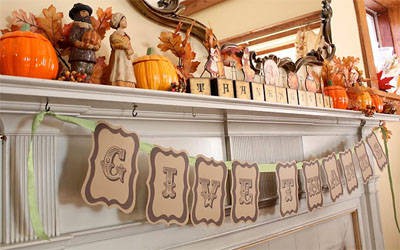 I'm also diggin' this Give Thanks banner from At Second Street. That would look adorable on my fireplace!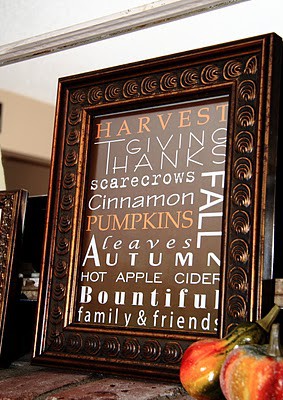 Also loving this Thanksgiving subway art from Betty Crocker Wannabe. Just print this FREE poster and frame. That easy!!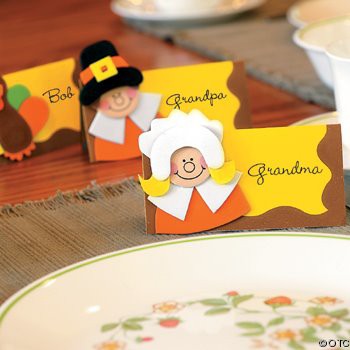 These pilgrim place cards would finish off any Thanksgiving tablescape.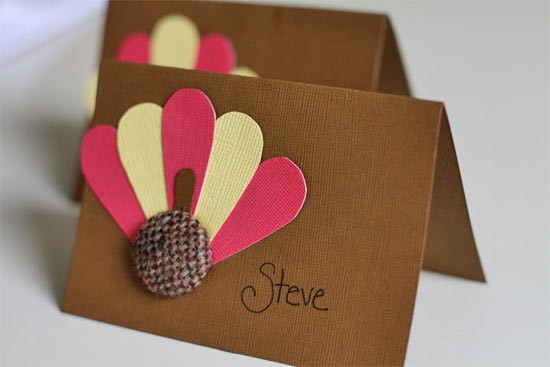 Ooh! These are cute turkey table cards, too! Just use some scrapbook paper and an old button, genius!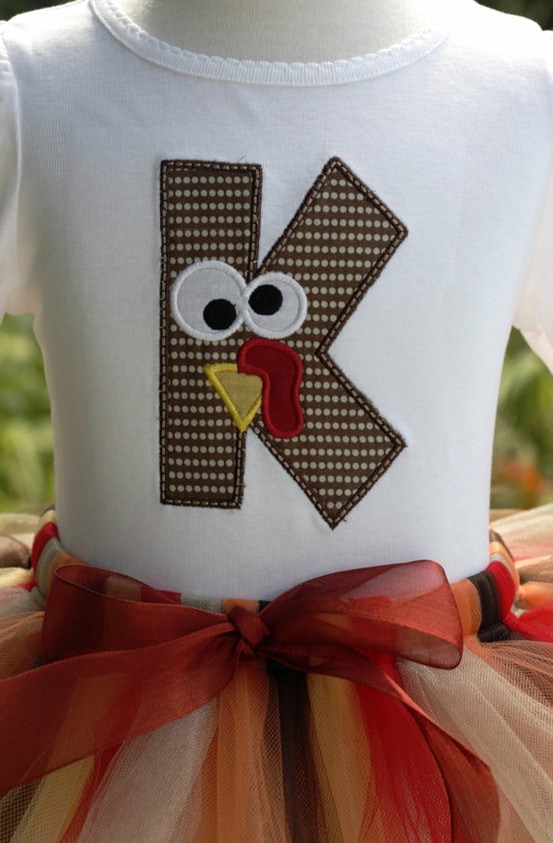 Hmm… now what to wear? This turkey shirt and tutu skirt is TO DIE FOR! Ok, not necessarily for me, but my little lady would look adorable in this!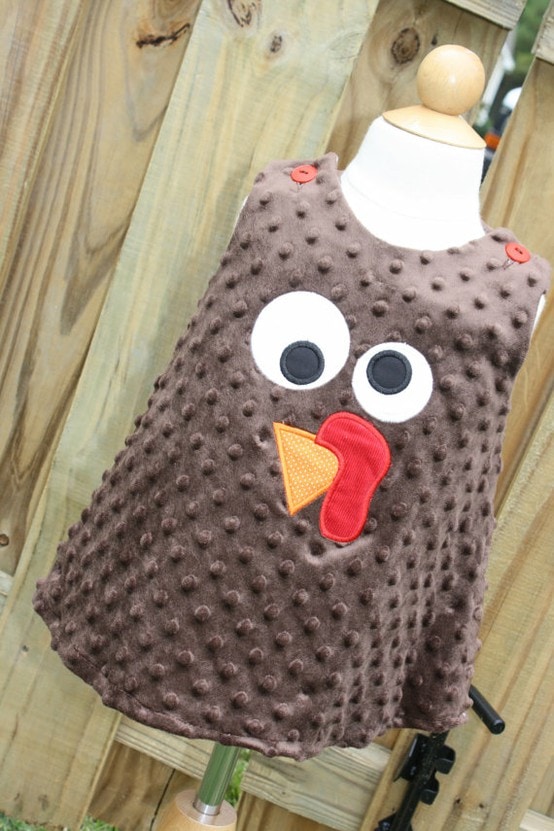 Or the dress option since my daughter wears a dress 350 days out of the year. Man, I really wish I could sew!
I have to admit I found all of these Thanksgiving Decor Ideas on Pinterest (my new obsession). If you haven't heard about it yet, you have to check it out! It's a virtual pin board to catalog and store the things you love. Just let me know if you'd like an invite.
I'm also sharing a gorgeous new Thanksgiving free printable with you guys, perfect addition to your Fall holiday décor.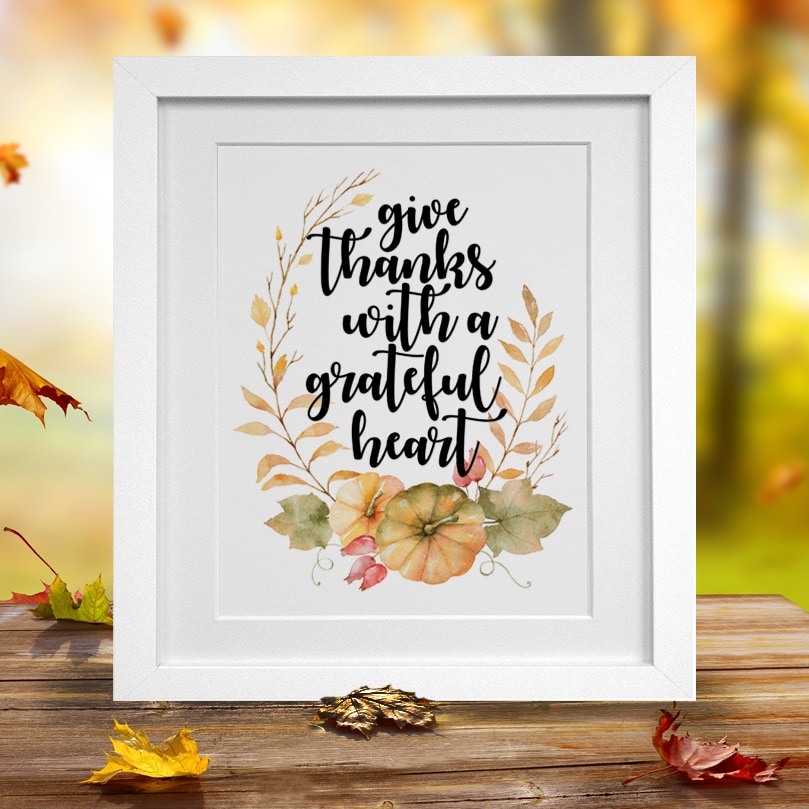 I'm completely obsessed with anything watercolor these days. I made two fun little Harry Potter watercolor printables and another Fall watercolor printable last year. Just love the addition of this new Thanksgiving free printable!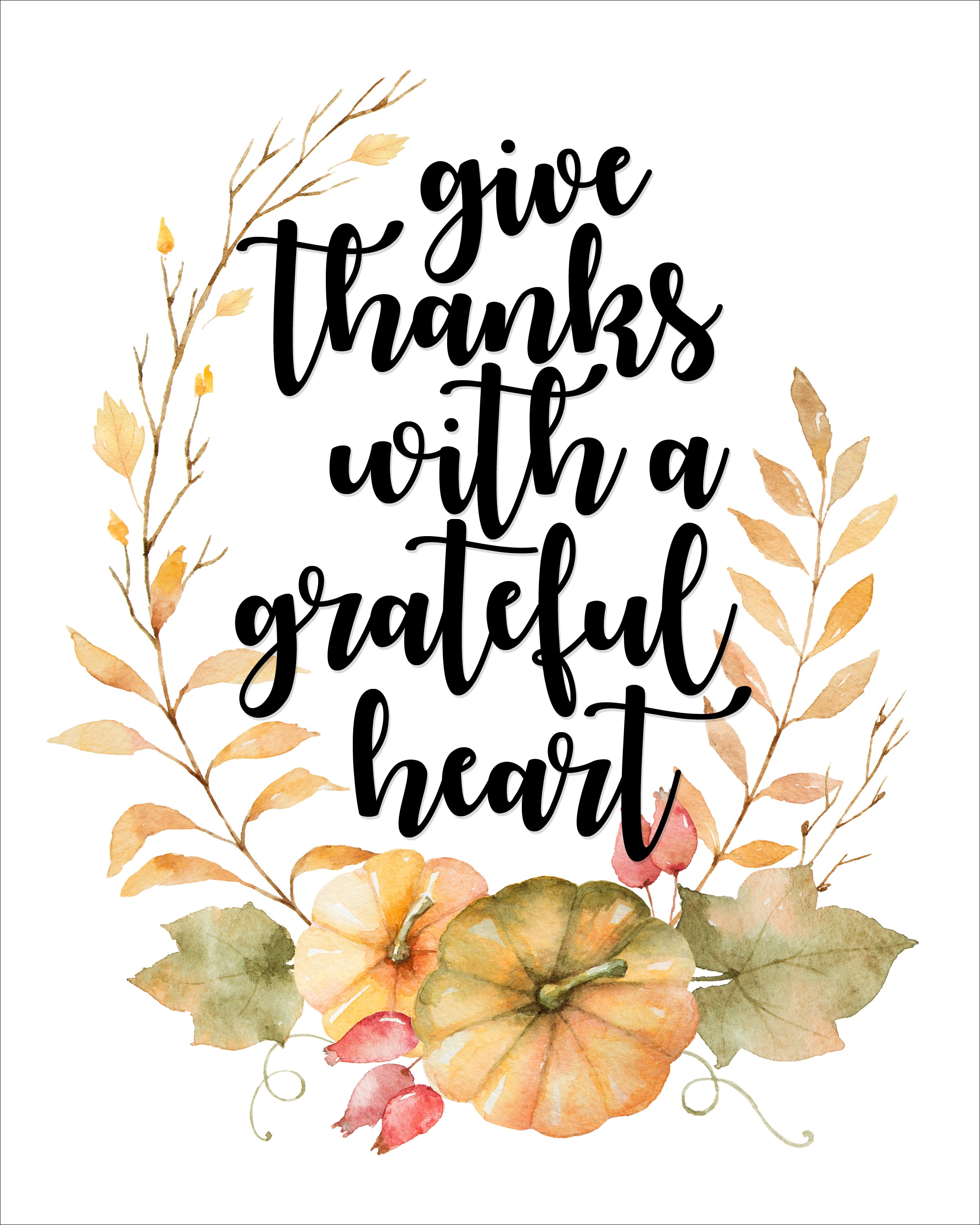 To download the file just right click on the file above and save to desktop.
Then trim and place in an 8×10 inch frame.
Or click HERE to download.
Can you guys believe November is just a few short days away? I feel like the latter part of this year has just flown by! I almost don't feel ready for the Thanksgiving season since we've had a lot of unseasonably warm weather in the Midwest up until these past few days. I'm hoping this cooler weather will get us in the mood for the holiday season!
And if you guys want to get a jump start on your Thanksgiving décor, check out my recent post with 20 Affordable Thanksgiving Decorating Ideas. All of the items are below $30 with most of them for under $10!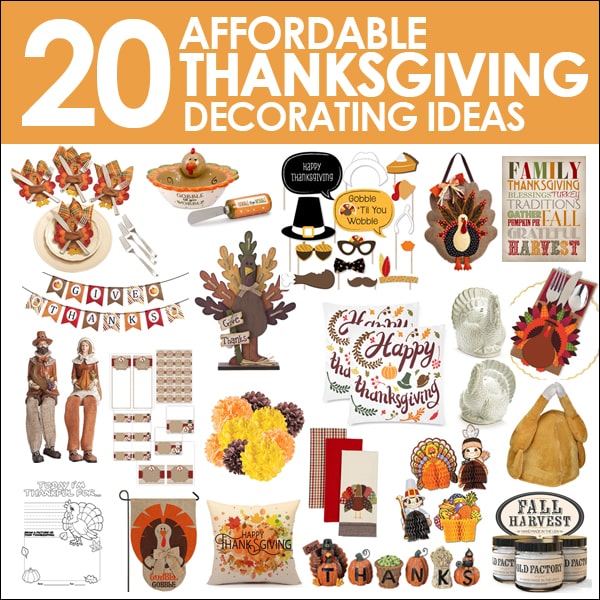 I hope you guys enjoy my new Thanksgiving free printable.
I have lots of other fall printables & projects so make sure you check them out!