I've rounded up over 30 festive Christmas pillow covers! And each is under $15!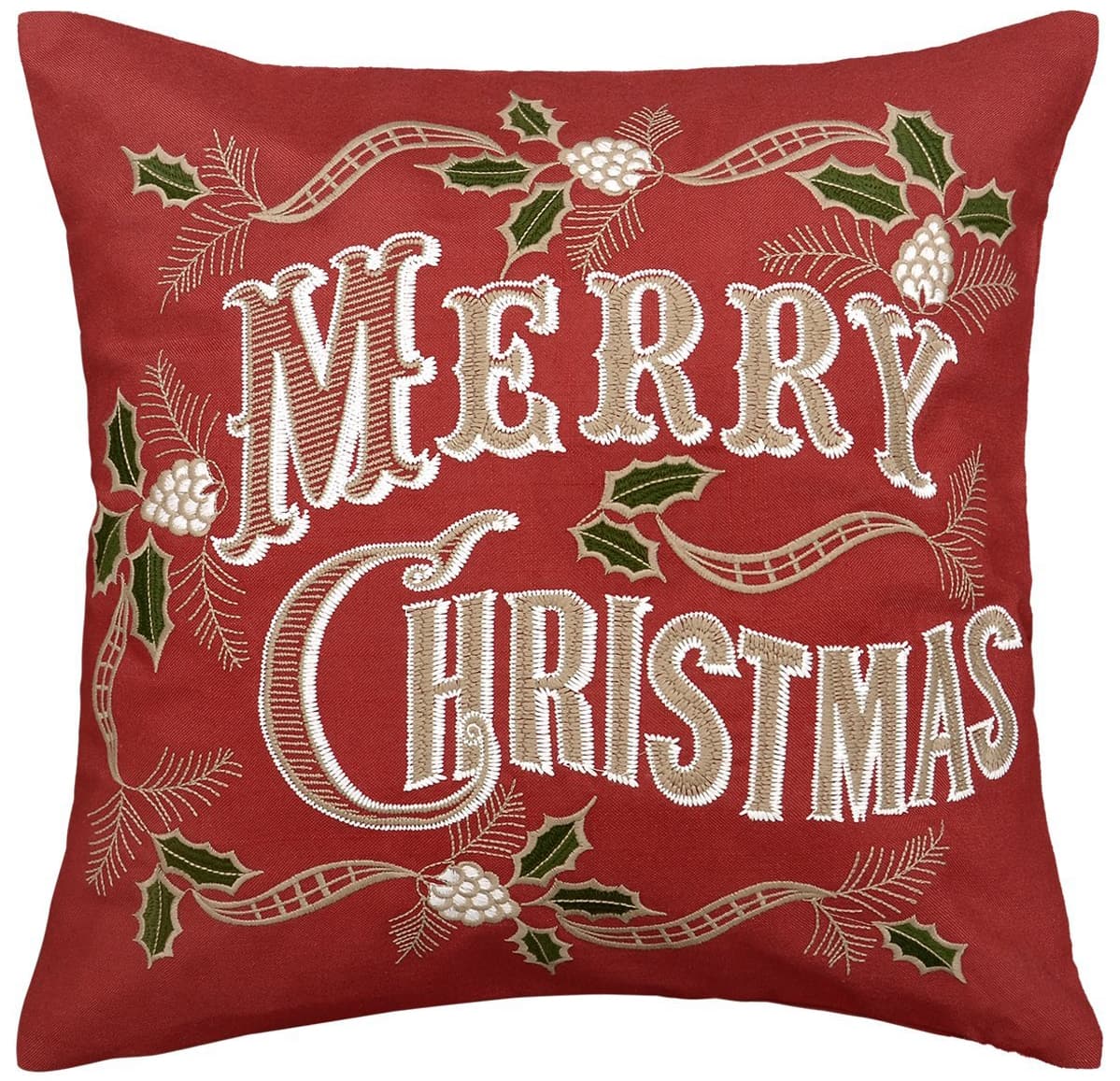 This post contains affiliate links.
Why Christmas Pillow Covers?
I love throw pillow covers for a couple reasons:
1. You save tons of money by getting a standard white pillow and changing out the covers for each season.
2.  You save space! Instead of buying a handful of Christmas pillows and having to store them when it's not Christmas, you only have to store the pillow covers, which take up far less space. One way to store pillow covers is to hang them on pants hangers in a spare closet. Or, you could roll them up and store them in space saver bags under a bed.
So today I've rounded up 30 holly & jolly (and affordable) pillow covers to jazz up your holiday home decor … all for under $13!!!  Do you have a favorite pillow cover?
Note: please make sure you check the size of the pillow cover and the insert you have/buy so they match!
I've organized the pillows by color or theme.
Snowflakes
These snowflake pillow covers are perfect for Christmas and through the end of winter. You gotta love double duty!
Red with White Snowflakes — this one also comes in light blue, cream, black, and gray! And you can purchase a set of two pillows for $15.99!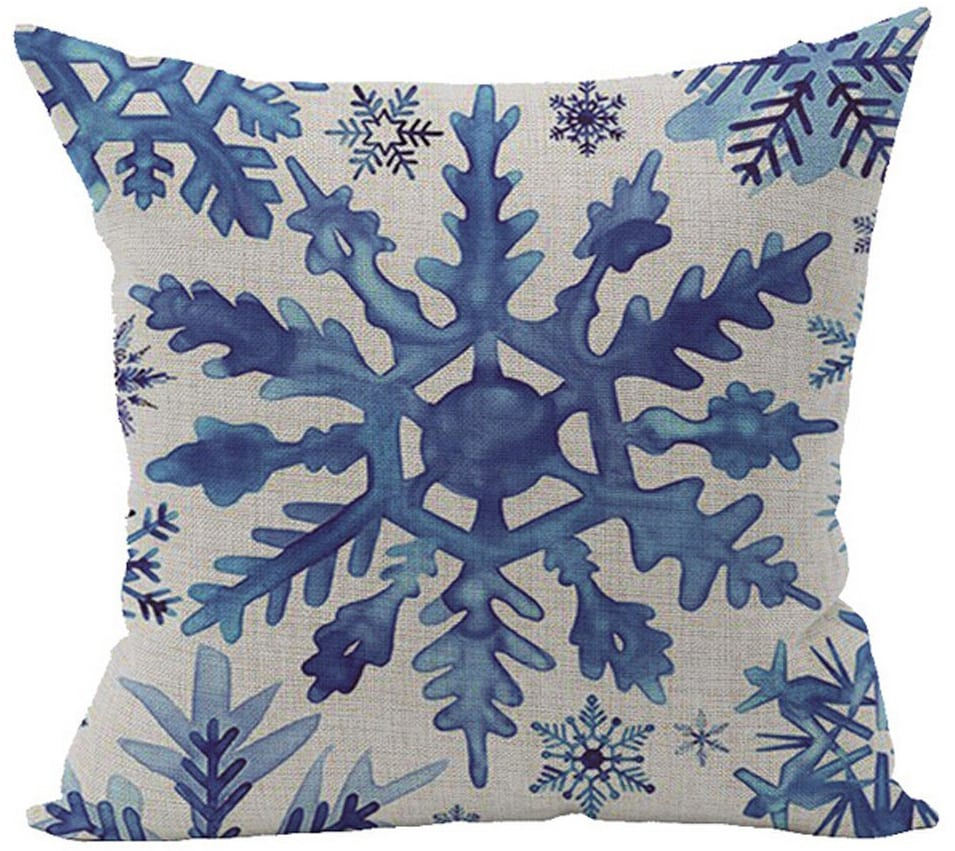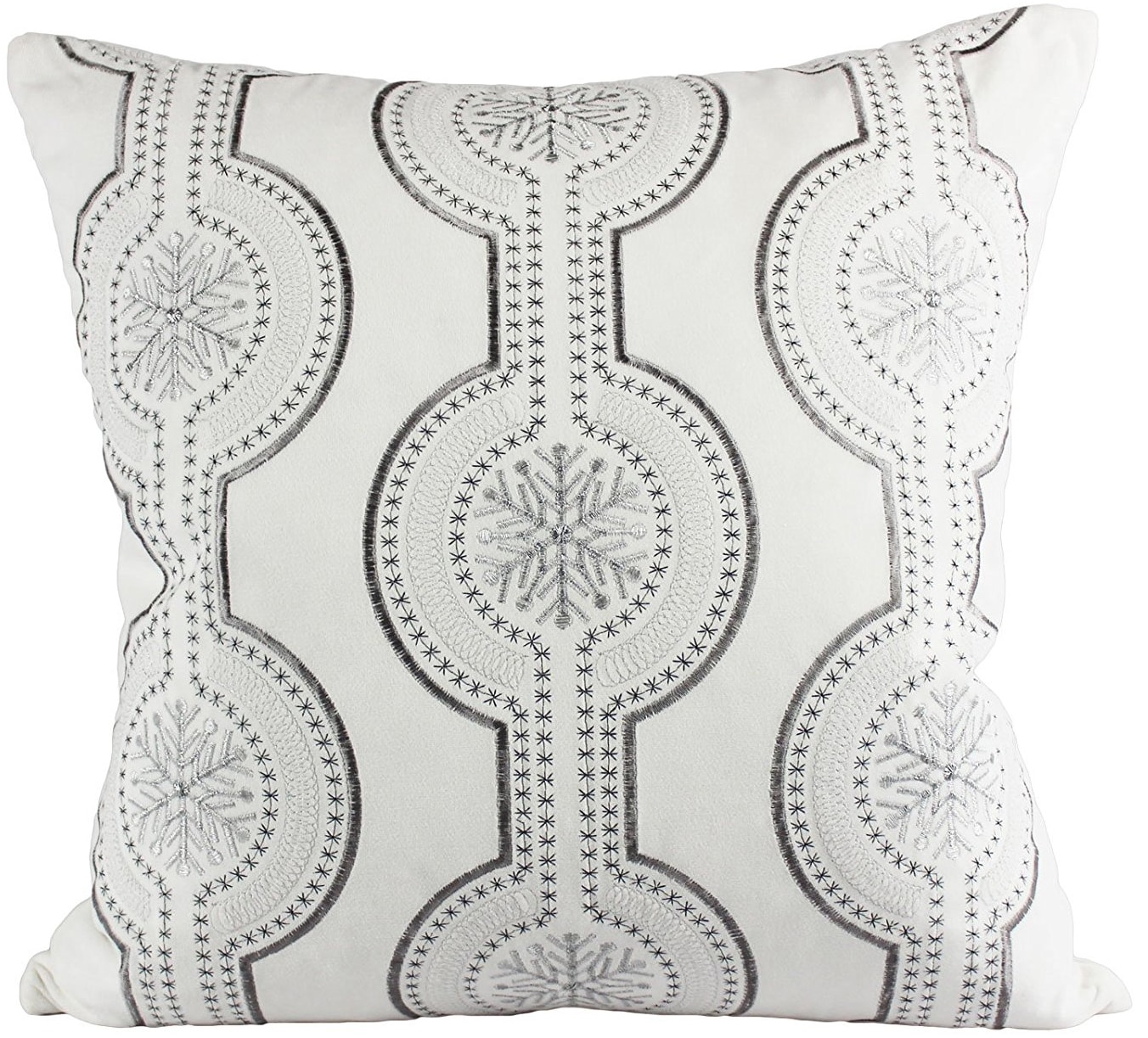 Plaid
Ahh, classic plaid. You can use these plaid pillow covers year after year and they'll never go out of style.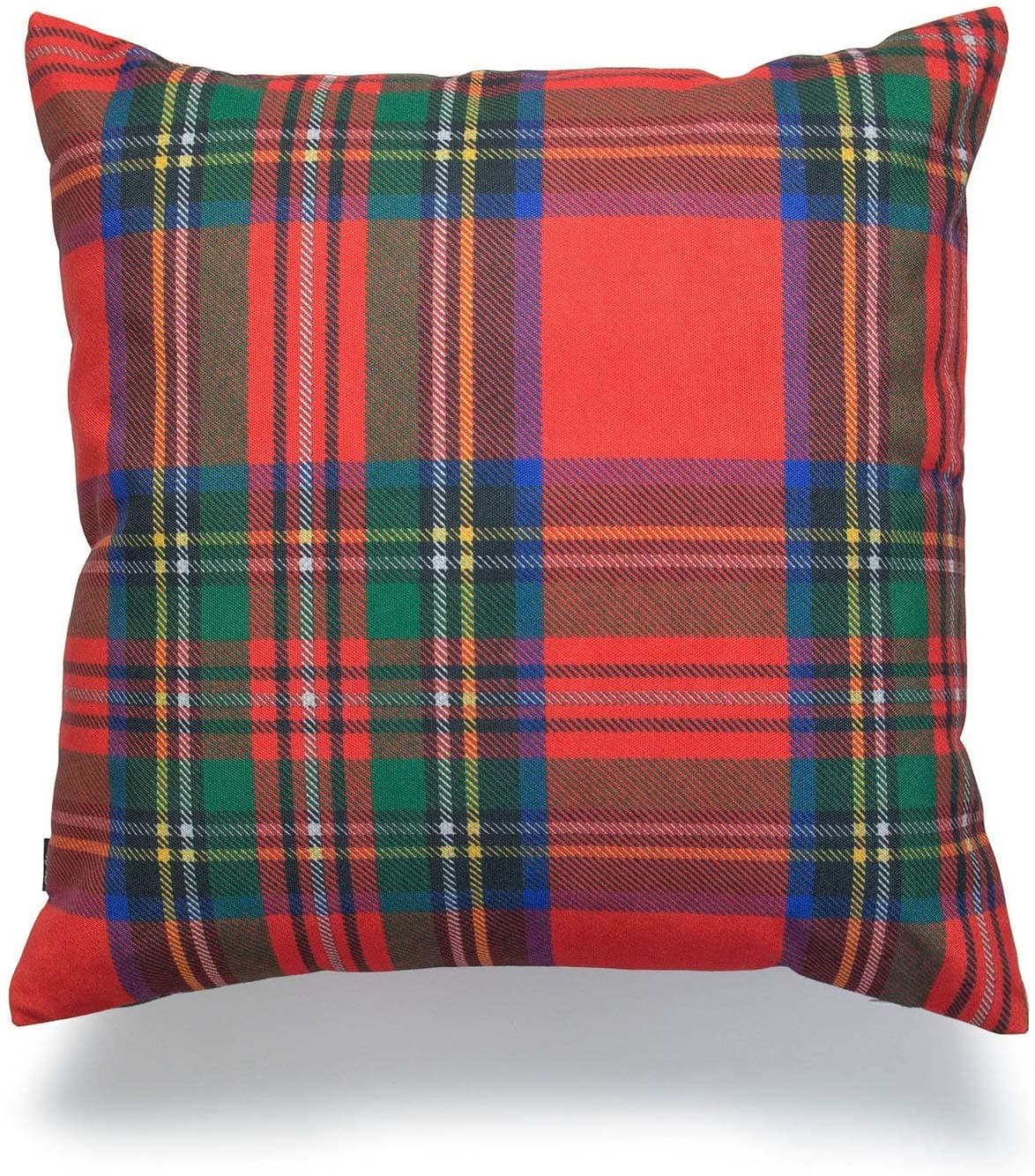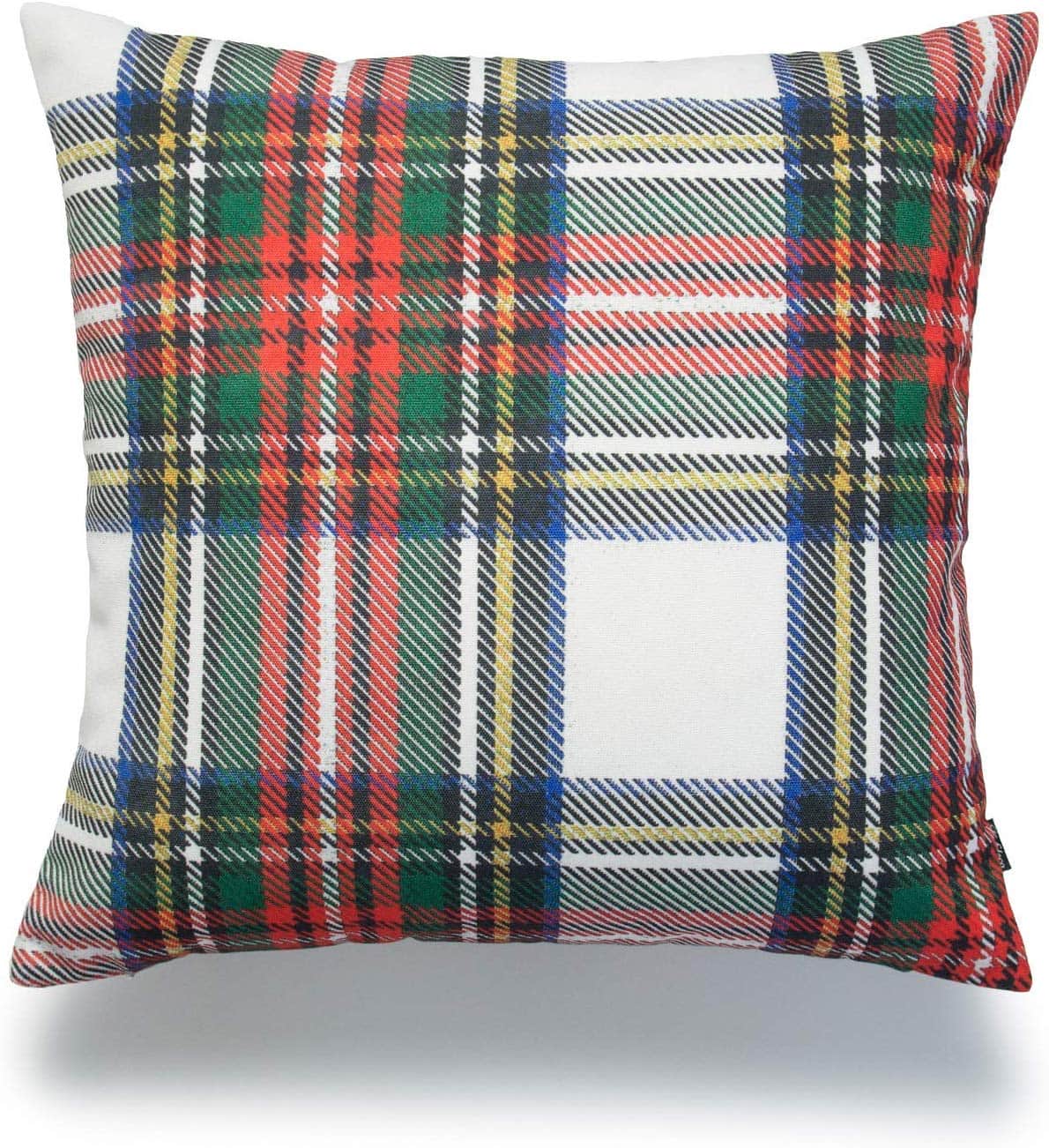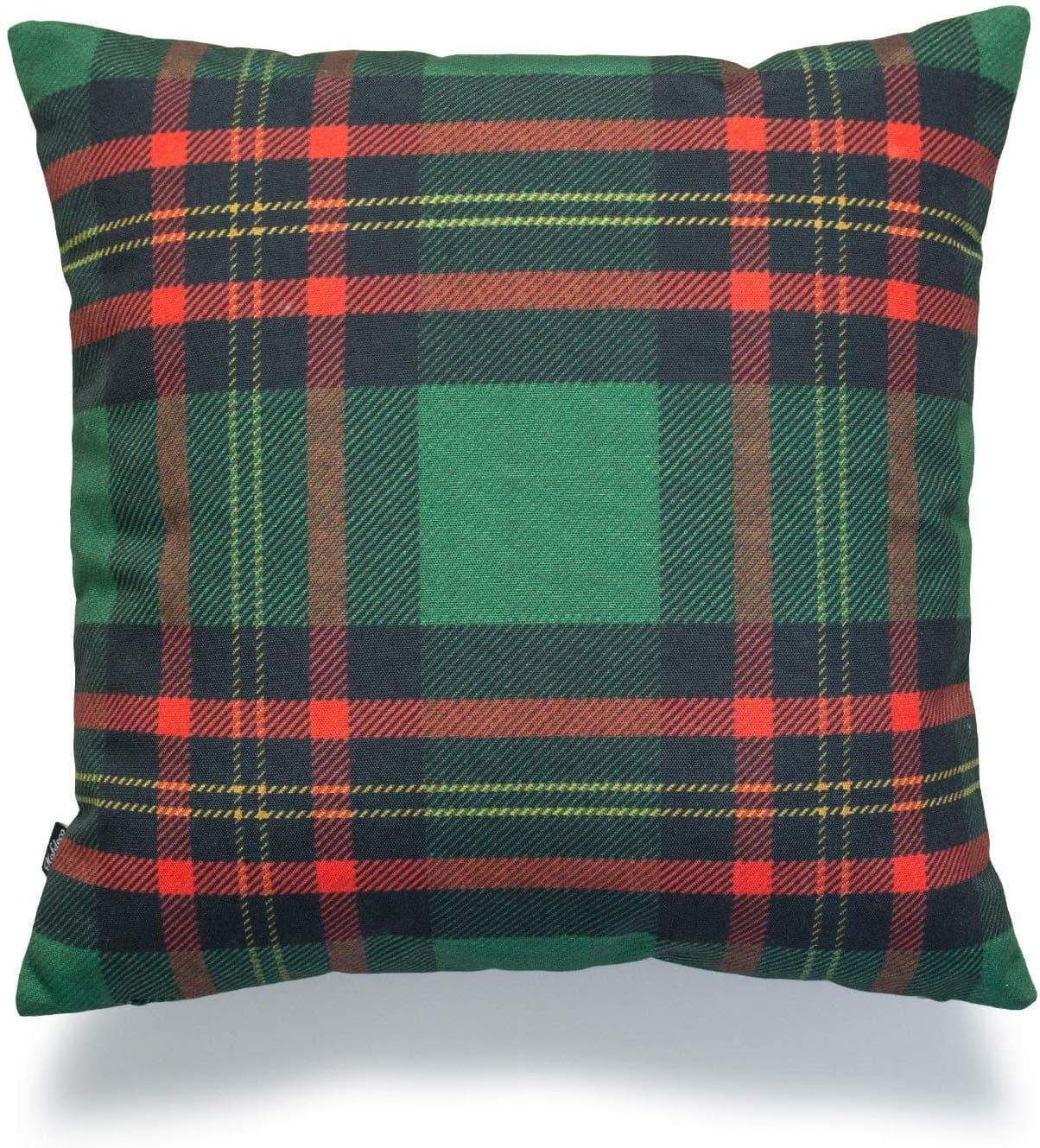 Vehicles
These truck-themed Christmas pillows are great for a farmhouse look! They're also popular amongst kids.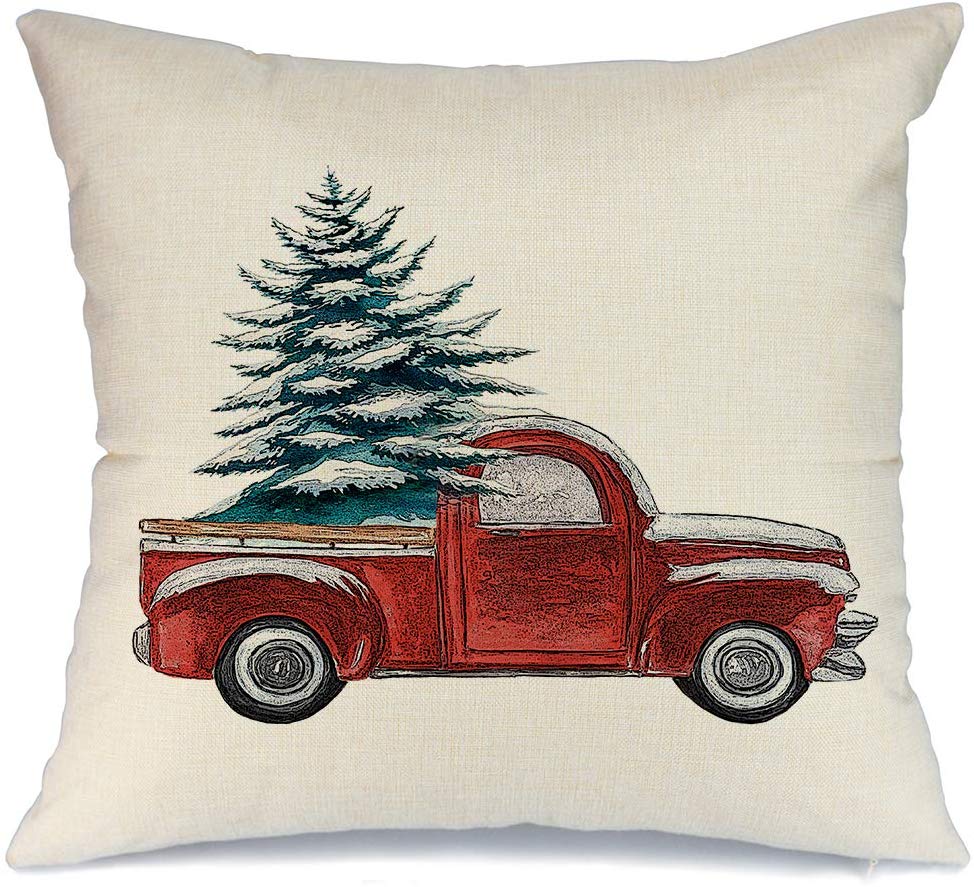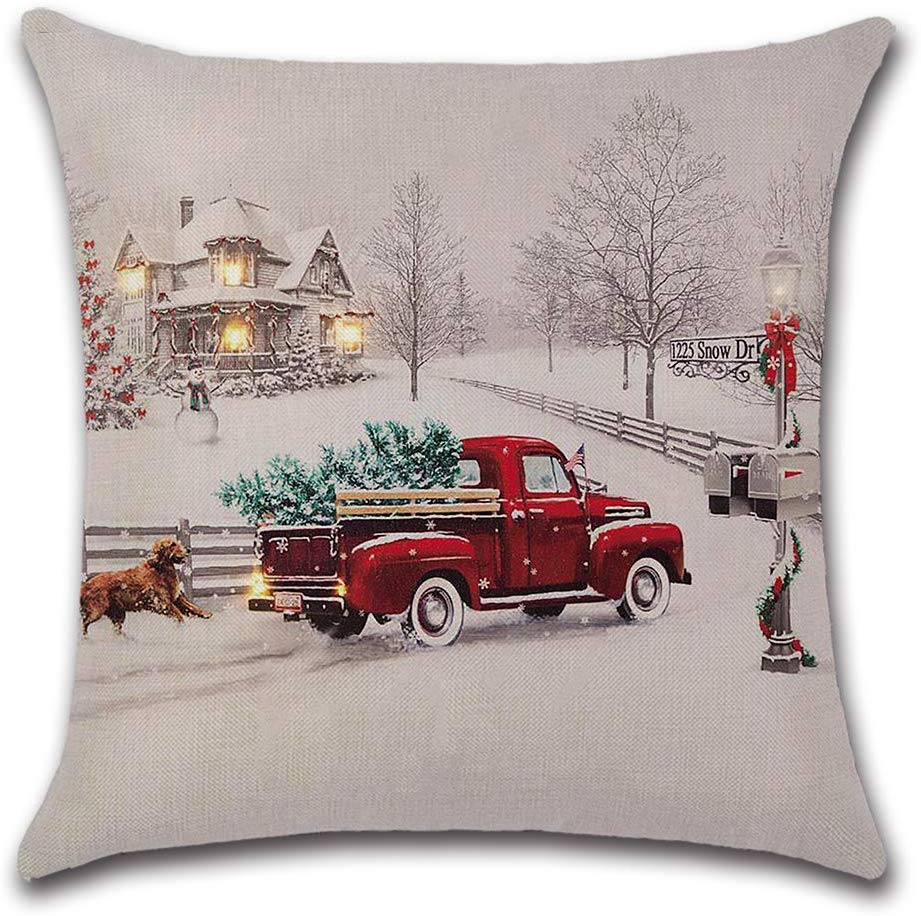 Buffalo Check
Buffalo check is the new plaid. Definitely a trend that's here to stay for the long haul.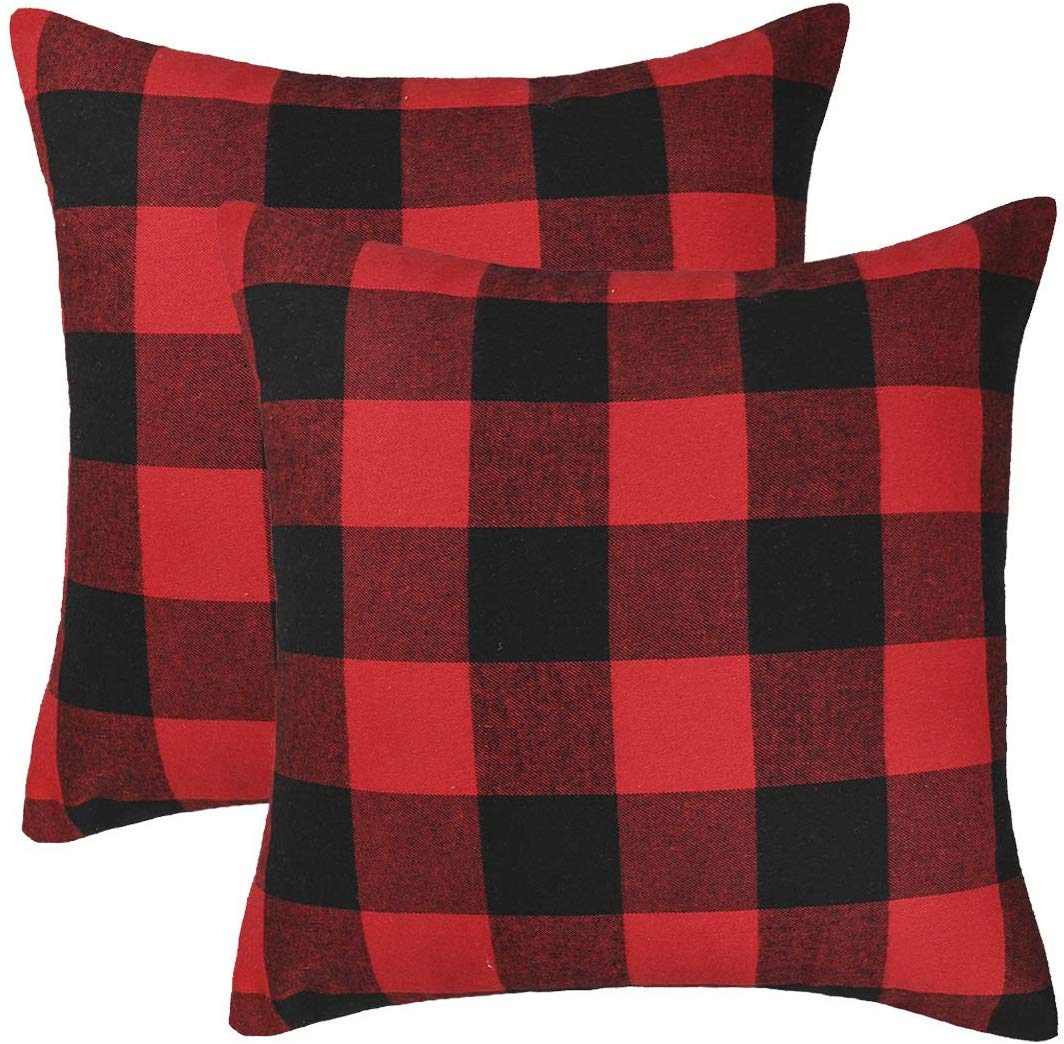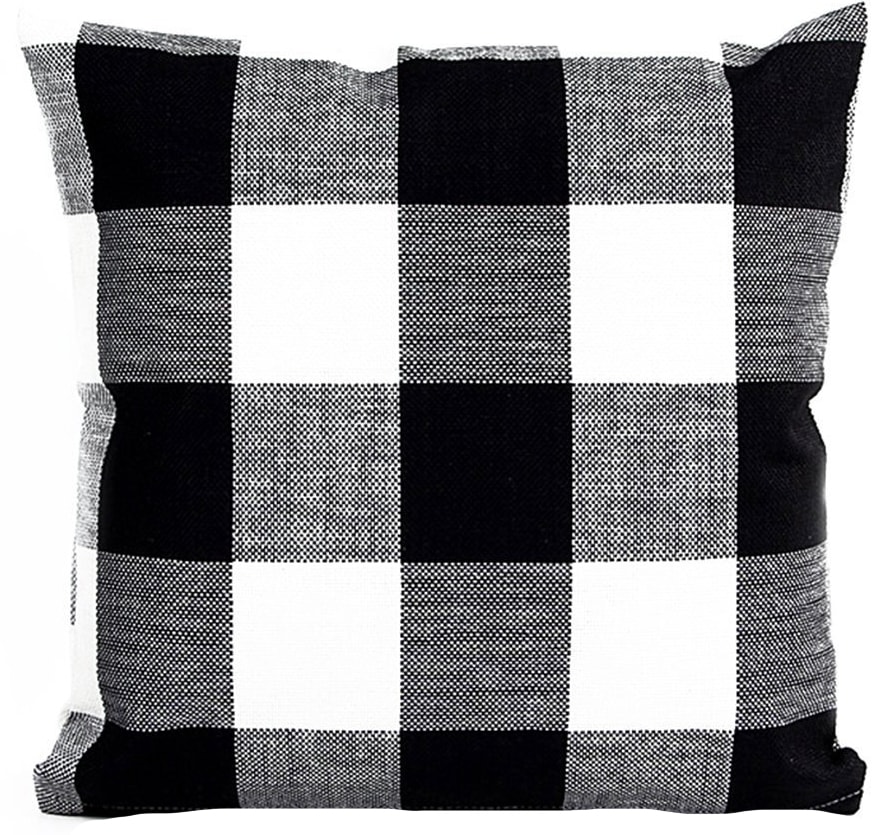 Black & White Buffalo Check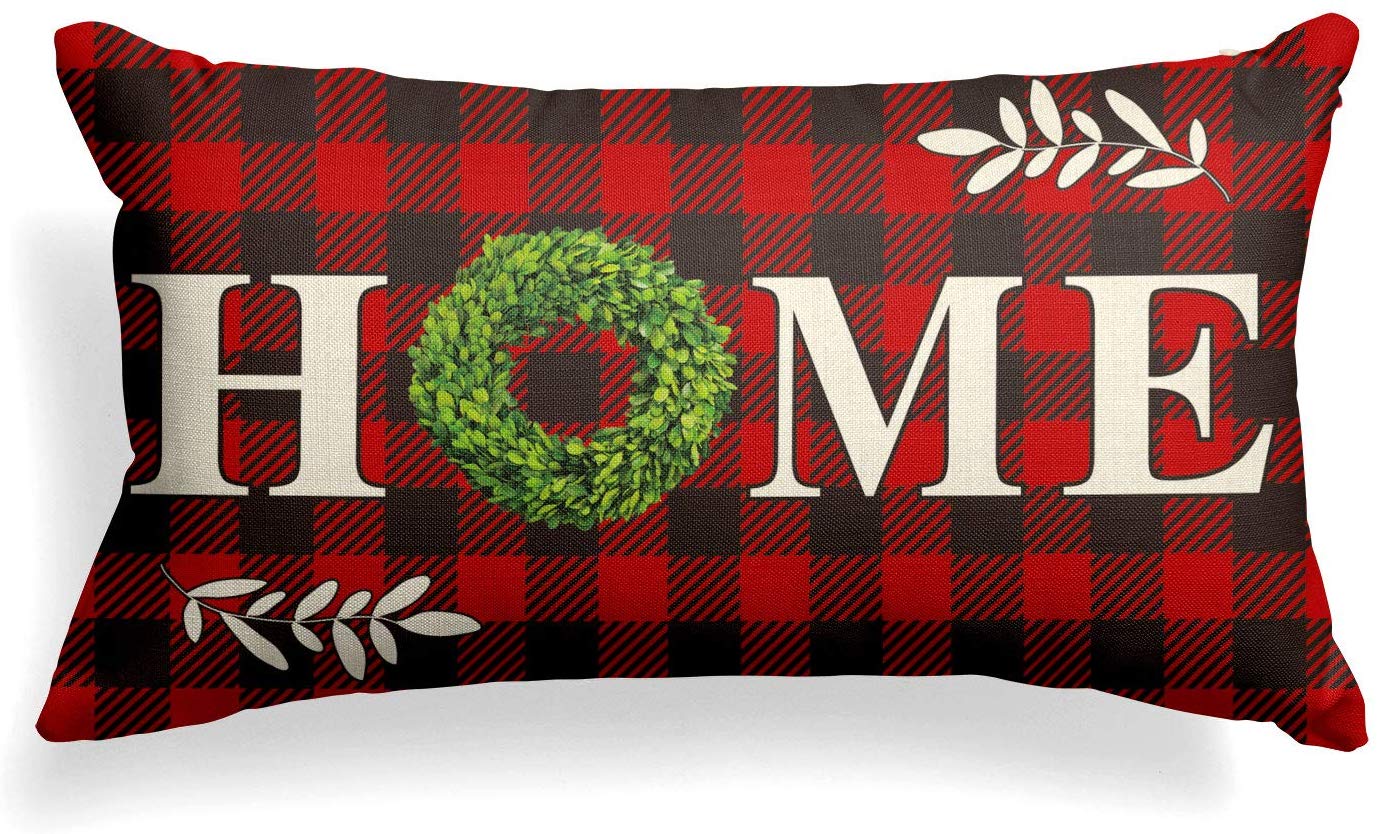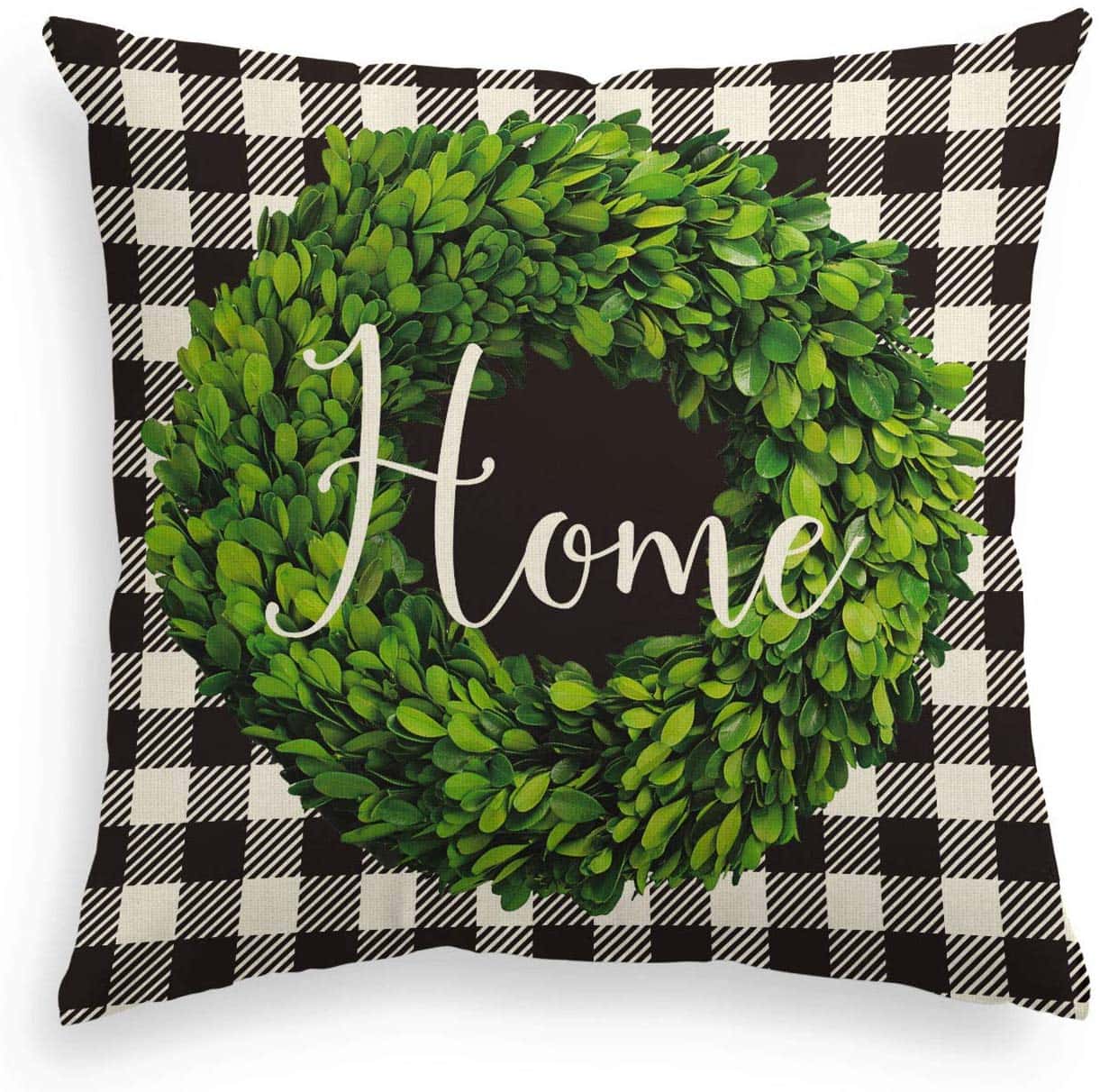 Home Wreath Black and White Buffalo Check
Burlap
Farmhouse anyone? These pillows have a burlap-looking base, which has a cozy look.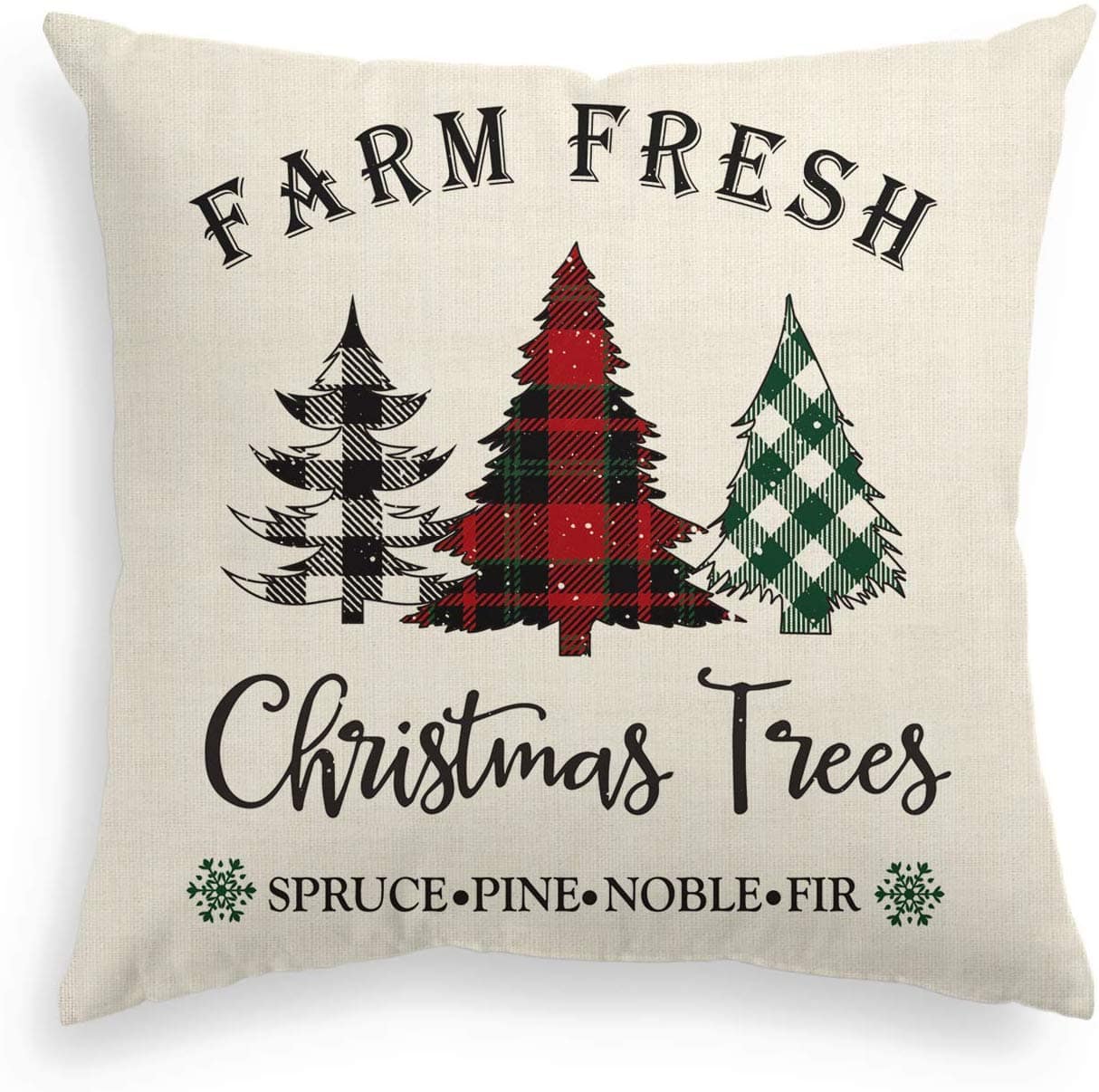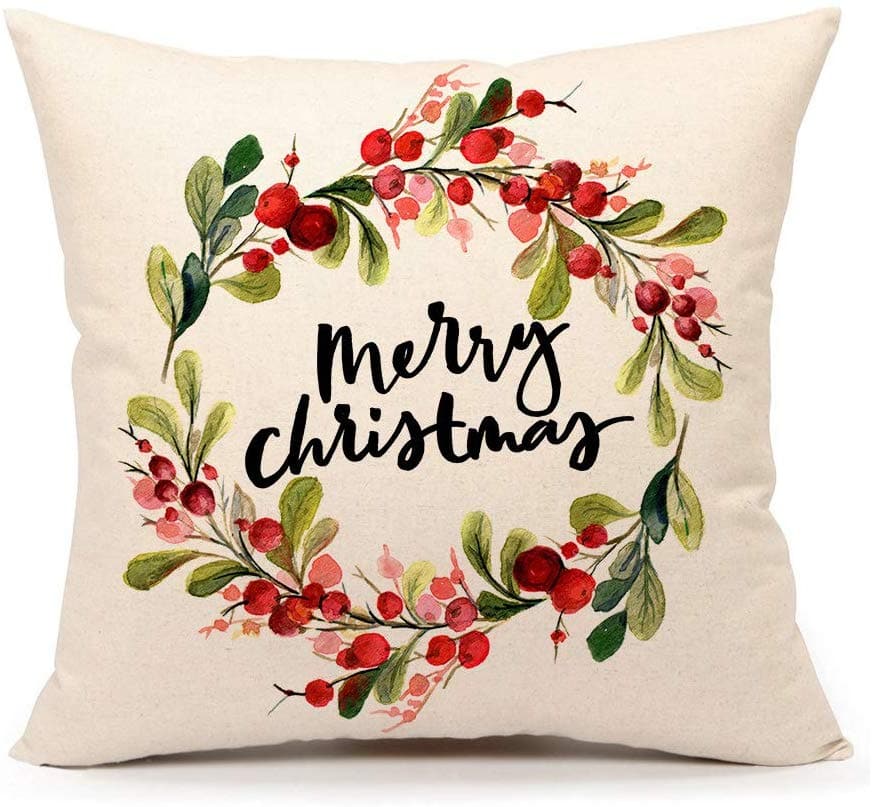 Sayings
Show off your favorite holiday saying!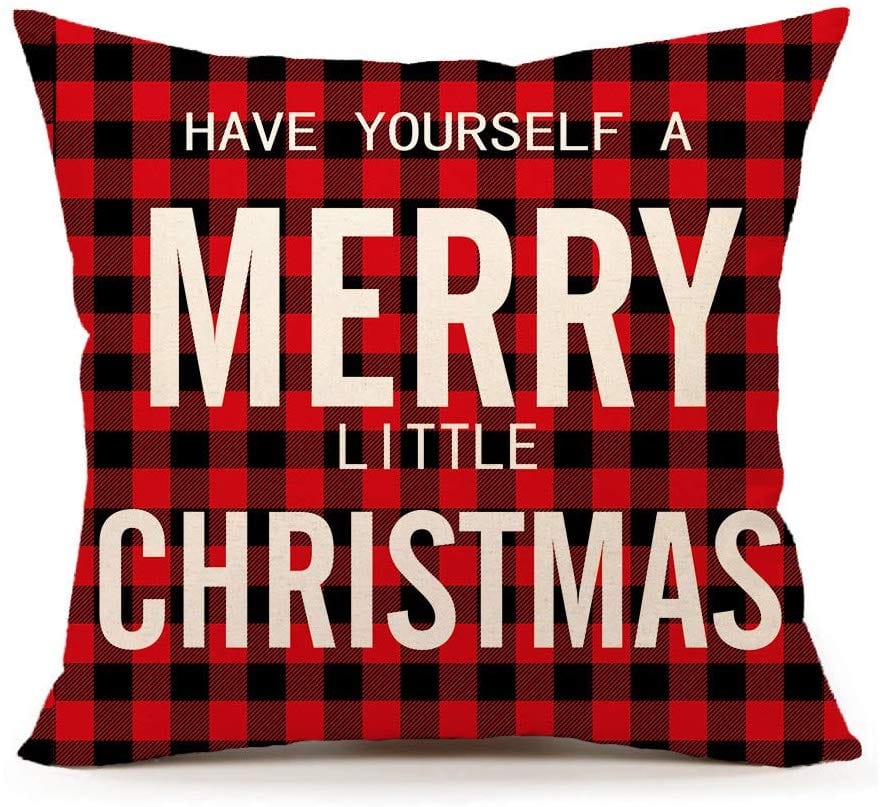 Have Yourself a Merry Little Christmas Buffalo Check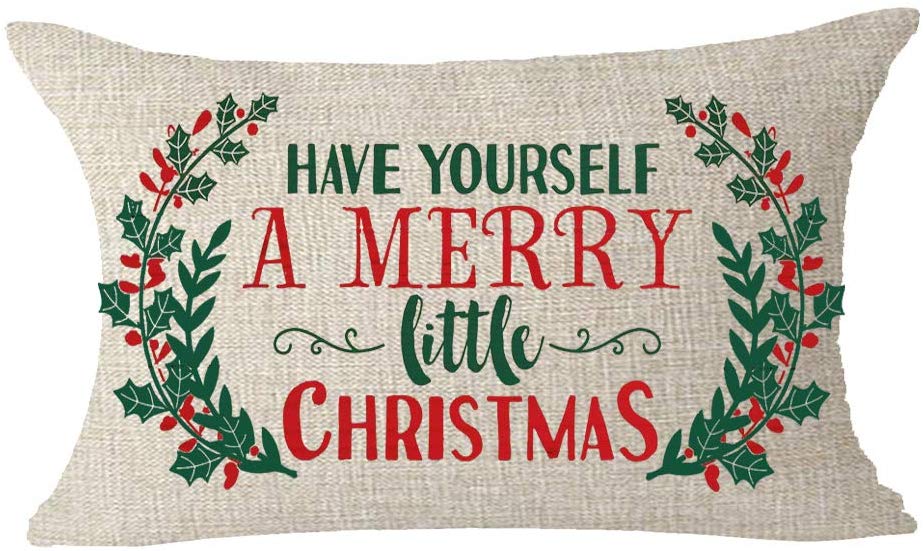 Have Yourself a Merry Little Christmas Burlap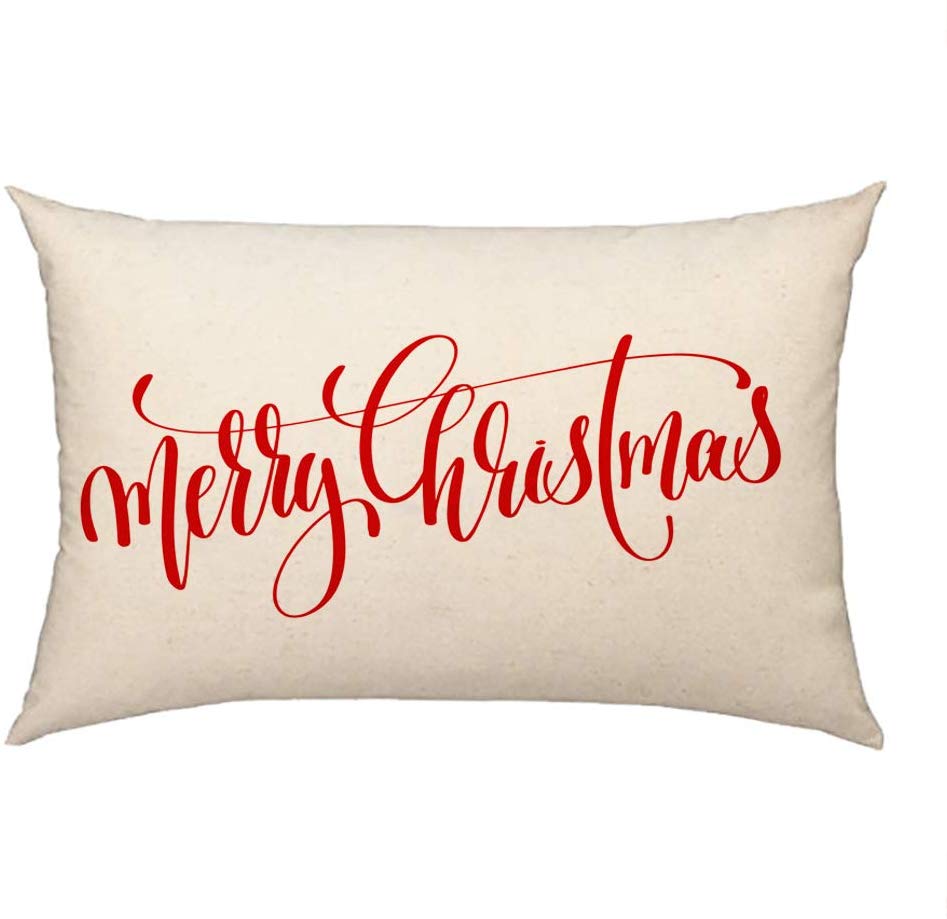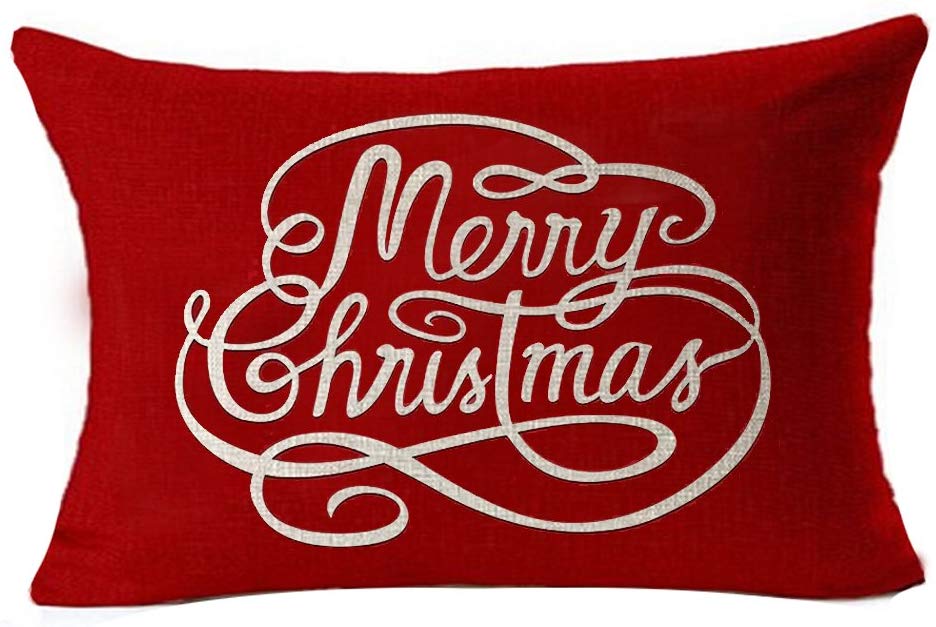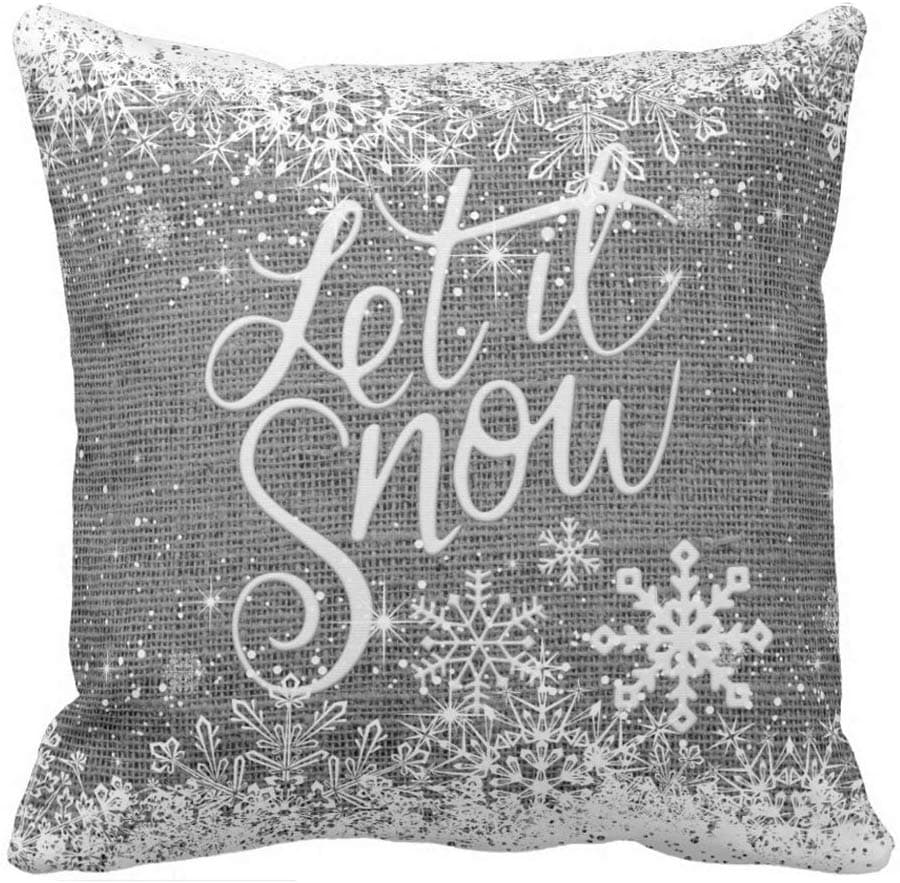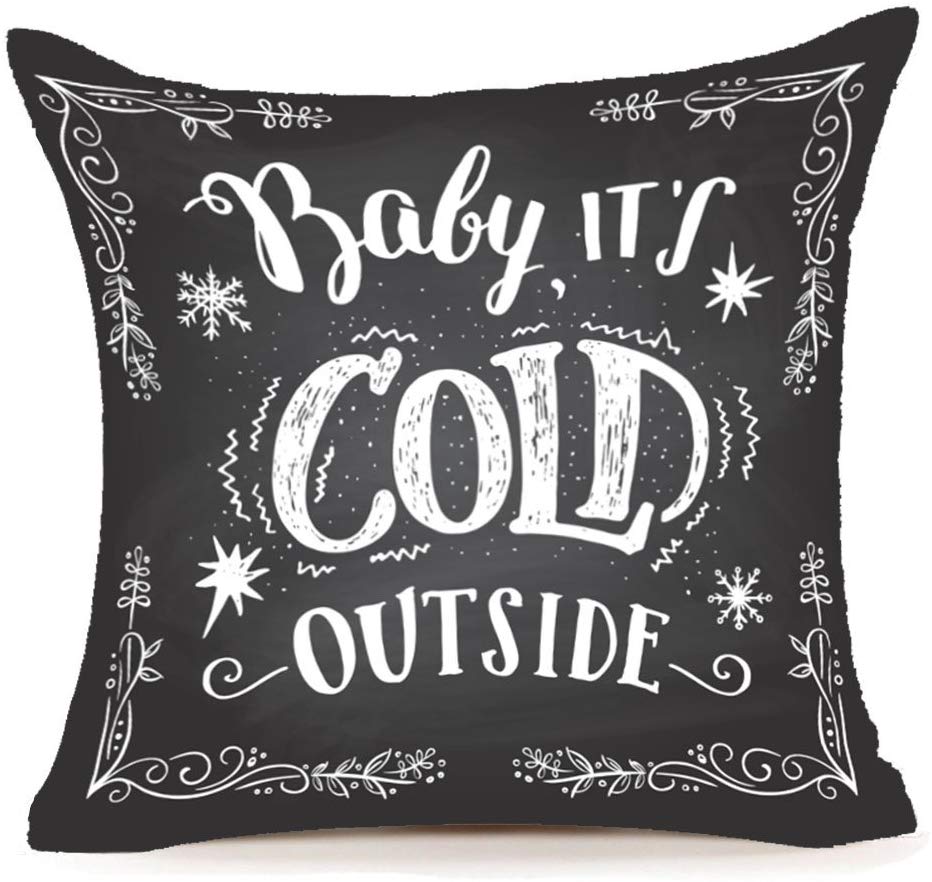 Santa
We can't forget the jolly man who brings all the presents to good little boys and girls!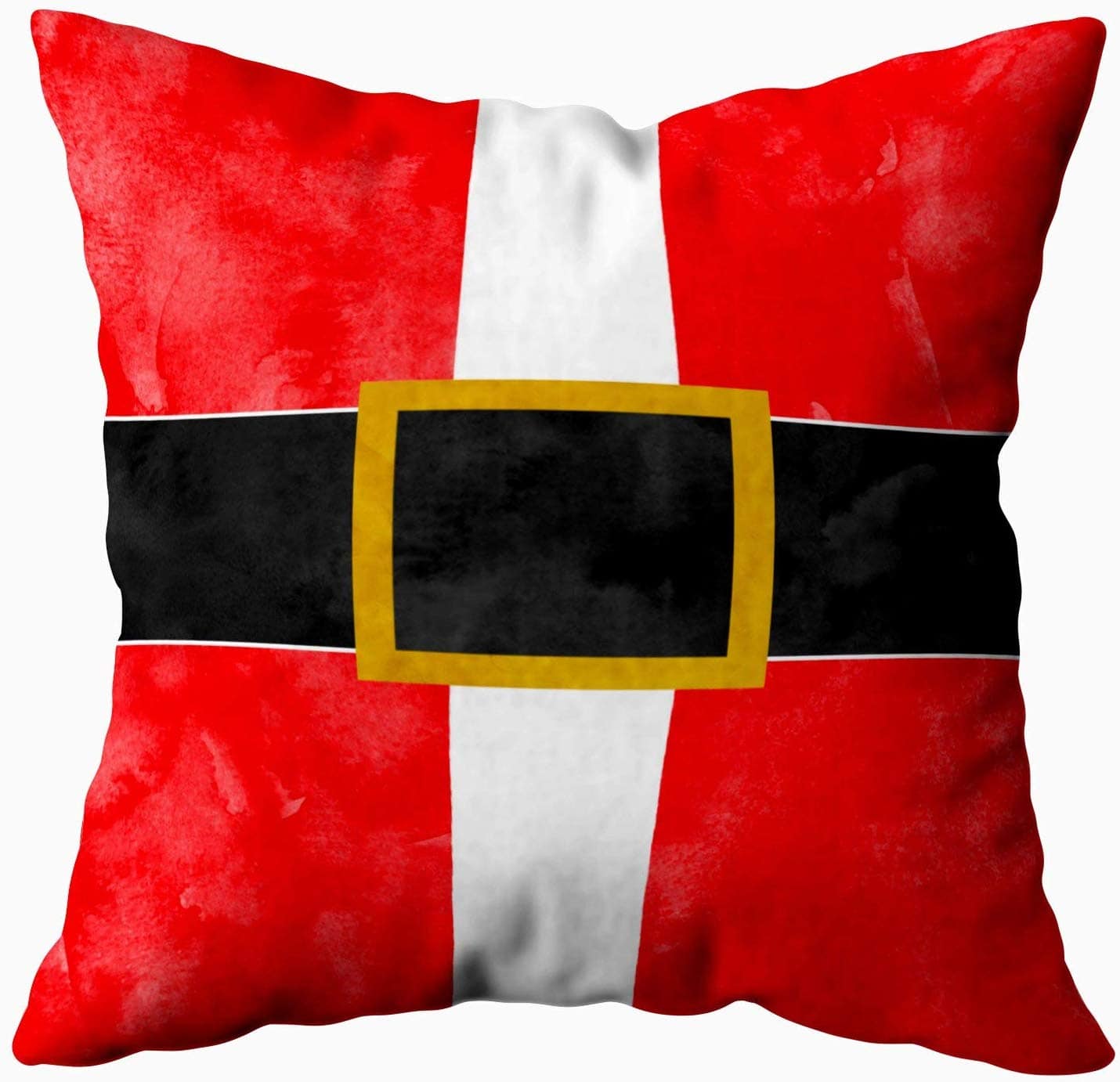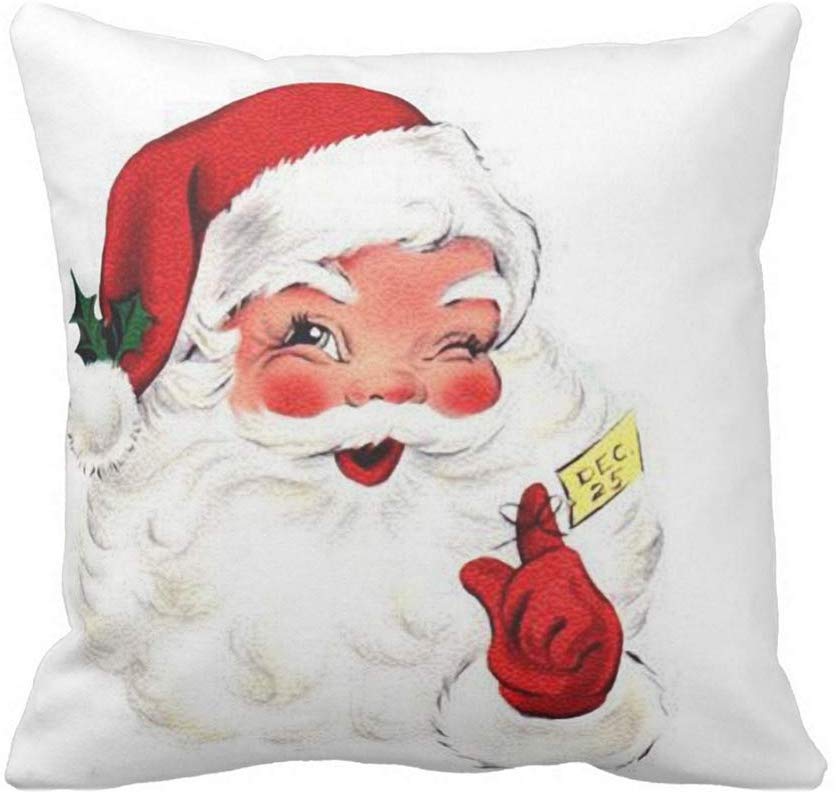 Wink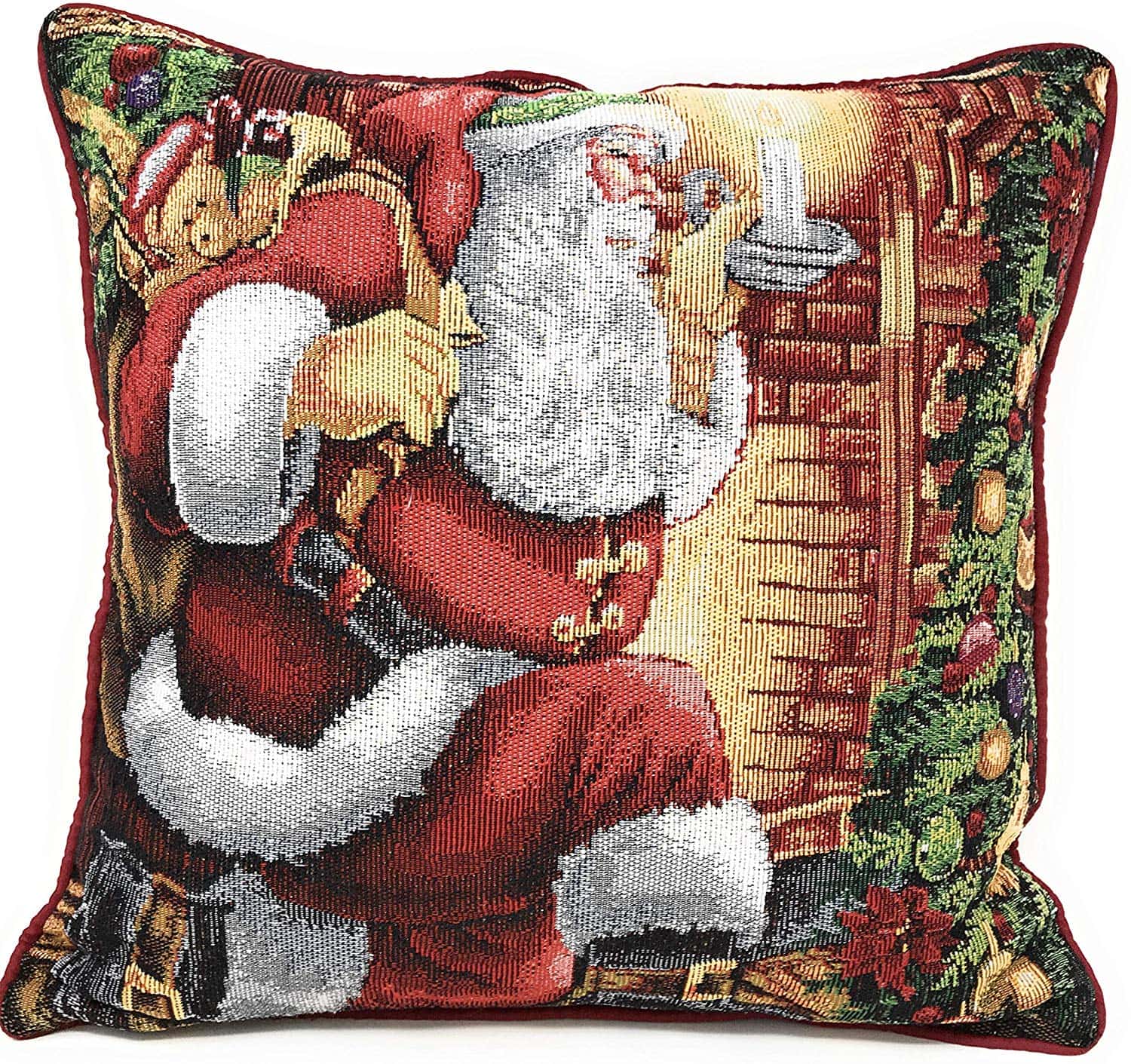 ______________________________________
SUPER CUTE CHOICES, RIGHT?
I'm totally loving all the tartan plaid pillows and Santa ones.
You'll have to stay tuned to see which Christmas pillow covers I picked for my family room!
Note: The prices listed were the advertised prices on the day I wrote this post. Sometimes if something is selling really well on Amazon, they may raise the price a bit. Please don't blame me if they slightly change! 😉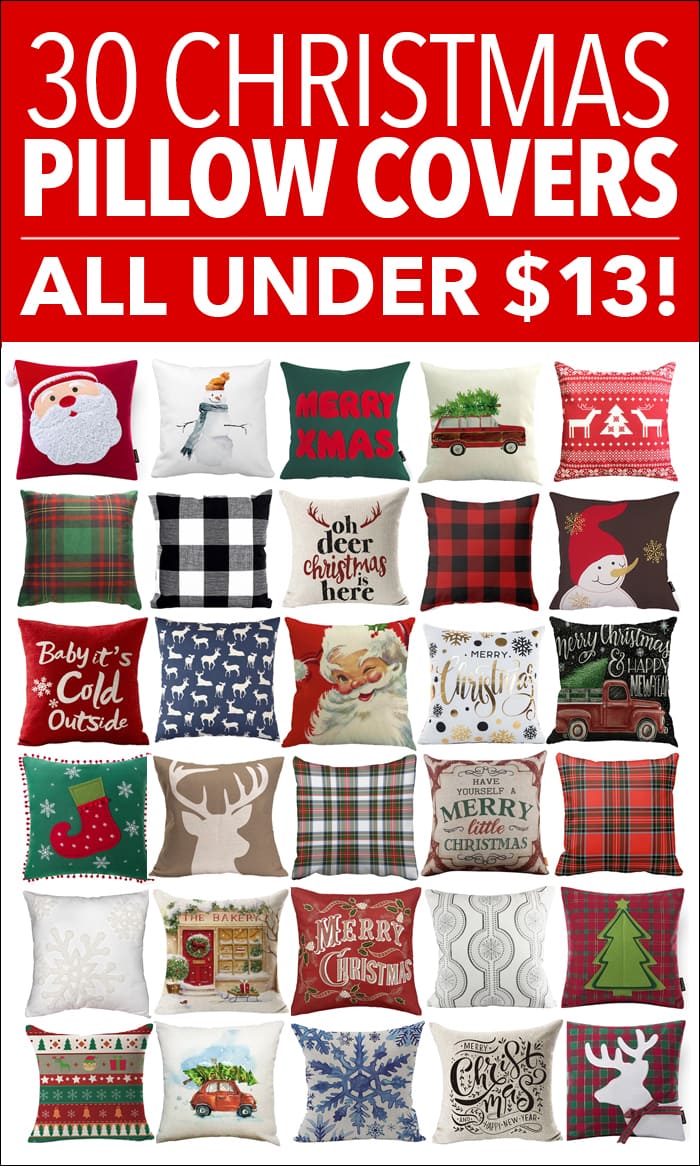 Also check out my 30 Christmas Decor Ideas
for more holiday decorating tips!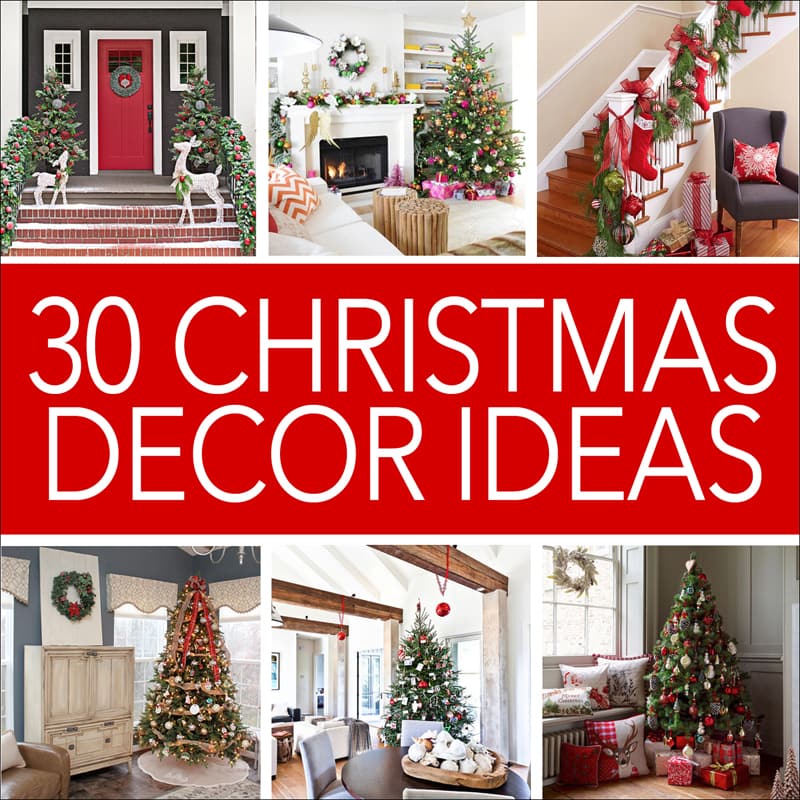 And if you want more Christmas and winter decorating ideas,
CLICK HERE.