Fall is my absolute favorite time of the year for anything pumpkin: pumpkin spice latte from Starbucks, my mom's traditional pumpkin pie, pumpkin bread from my mother-in-law, and of course Pumpkin Gooey Butter Cake!
I know it's a St. Louis favorite, but some of you might not know what gooey butter cake is. Hmm… how can I put it? Uh, it's the most delicious thing on the face of the earth!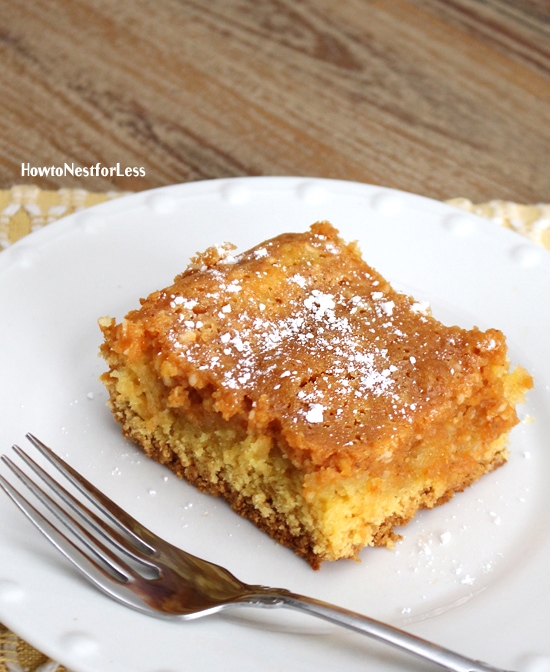 The ol' St. Louis story goes that was created in the 1930s by a baker who was trying to make cake batter and accidentally reversed the proportions of sugar and flour.
Through the years I've tried many gooey butter cakes, but this is by far the best!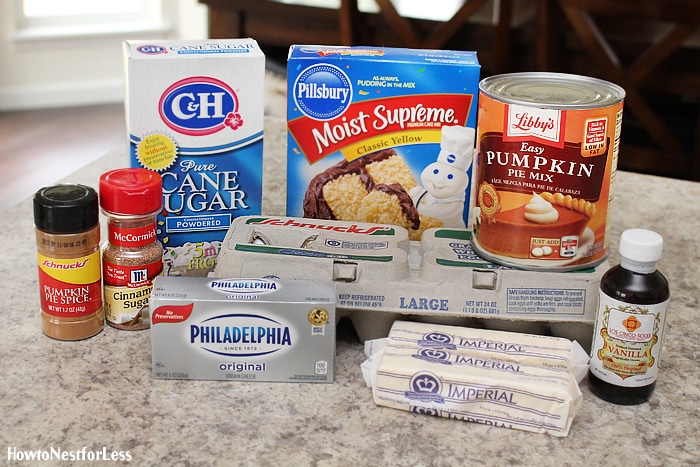 INGREDIENTS:
Cake:
1 package yellow cake mix
1 egg
8 tablespoons butter, melted
Filling:
1 15-ounce can of pumpkin
1 8-ounce package cream cheese, softened
3 eggs
1 teaspoon vanilla
8 tablespoons butter, melted
1 16-ounce box powdered sugar
1 tbsp cinnamon sugar
2 tsp pumpkin pie spice

DIRECTIONS:
Preheat oven to 350 degrees.
To make the cake, combine all of the cake ingredients and mix well. Pat the mixture into a lightly greased 13×9-inch baking pan or two round pans.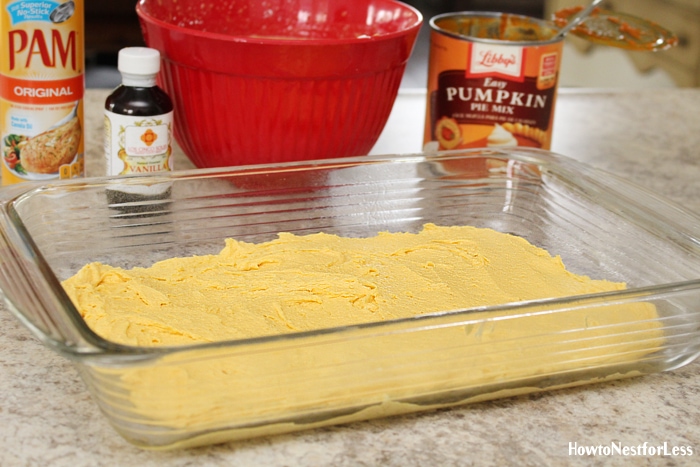 Prepare filling:
In a large bowl, beat the cream cheese and pumpkin until smooth.  Add the eggs, vanilla, and butter and beat together.
Next, add the powdered sugar, cinnamon sugar, pumpkin pie spice, and mix well.
Spread pumpkin mixture over cake batter and bake for 40 to 50 minutes.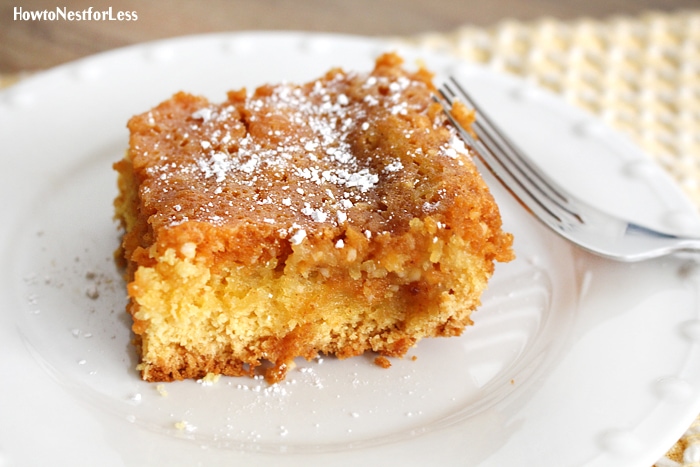 Make sure not to over bake as the center should be a little gooey. Serve with fresh whipped cream or a dusting of powdered sugar.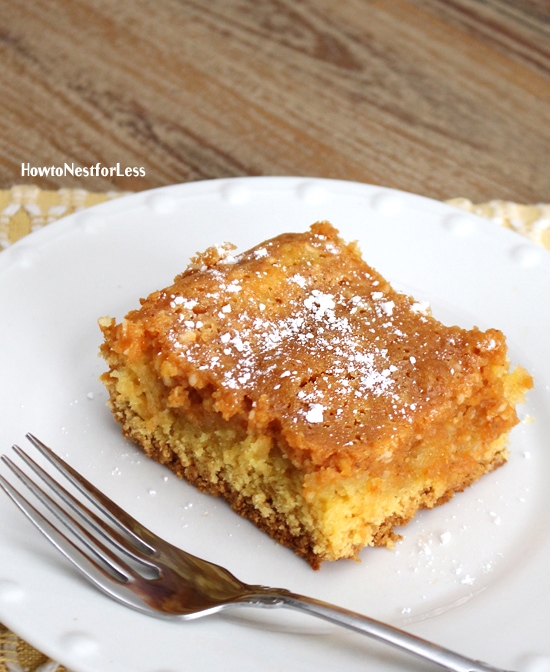 Absolutely delicious! Along with the traditional pumpkin pie, my family likes to serve this delicious dessert after Thanksgiving dinner.
And when Ellie saw me making this last weekend she offered to be my model for the photos. That NEVER happens. Hmm… I think she just wanted in on the gooey butter cake.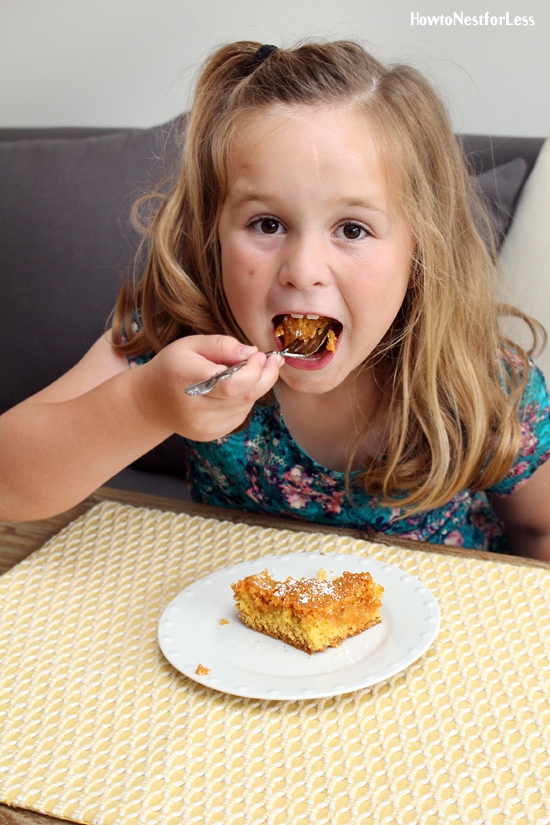 Hope y'all enjoy this tasty treat from St. Louis! Maybe next time I'll introduce you guys to another local favorite: toasted ravioli  🙂