One of my favorite summer recipes has always been chicken salad. It's great for a light lunch or dinner, and the whole family enjoys it! I often make this recipe when I have leftover grilled chicken from a previous dinner. Gotta love that!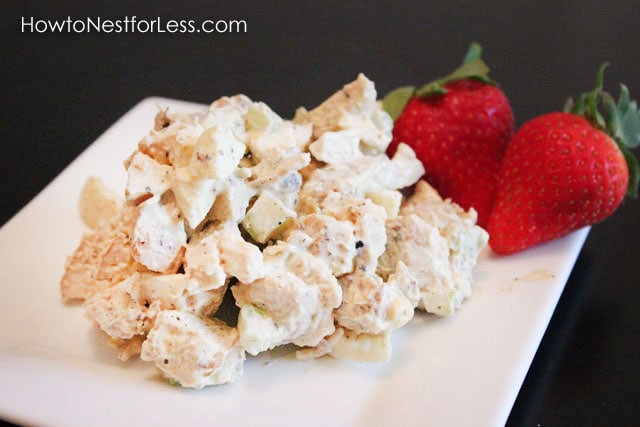 Ingredients:
4 grilled chicken breasts
1/4 cup of celery, finely chopped
1/2 cup mayonaise
1 tablespoon Dijon mustard
1 hardboiled egg
Sliced almonds
Salt & pepper to taste
Cut the grilled chicken into small cubes. In separate bowls mix mayo and Dijon mustard. Add celery, chopped egg, almonds and chicken. Add salt and pepper to taste.
Great for lunch or dinner… as a sandwich on your favorite bread or the low carb option on top of lettuce. Hope you enjoy!