Now that our old home has officially closed (as of yesterday, yay!), it's time to start planning for our new home.
After many long talks, sleepless nights, and going back and forth on restoring an older home or starting from scratch, we've finally decided to build NEW!
In the coming weeks I'll be giving you little tidbits about our new place, plus ask you guys countless questions for guidance along the way (remember our satin nickel vs. oil rubbed bronze discussion?).
So the first little bit of info I'm sharing with you is OUR LAND.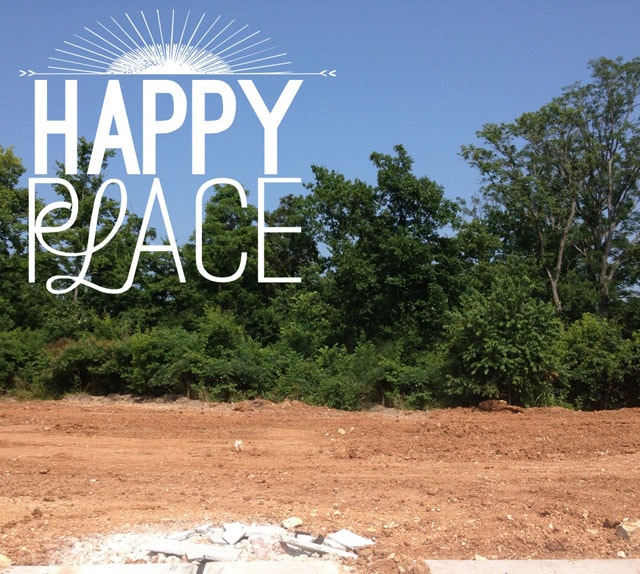 The one thing I was nervous about with moving into a new subdivision is privacy, wide open spaces, and trees. Luckily we found an amazing lot that backs to big, lush, beautiful trees!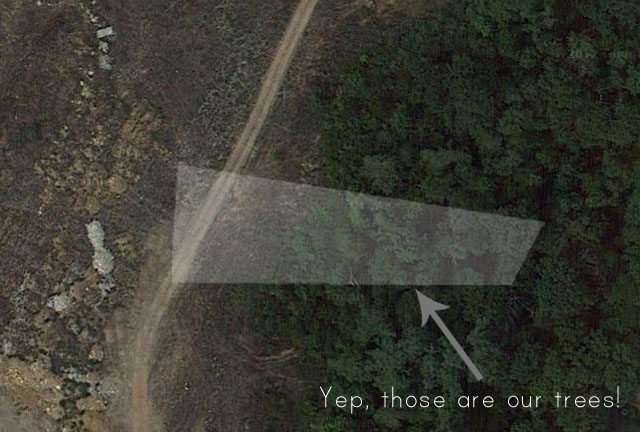 Another great thing is we'll have almost a half acre all to ourselves (and most of it is woods). Even though there is a home behind us, you can't see it… even during the winter when the leaves are gone. Plus the home behind us is at the bottom of a hill. Yep, privacy. It's a dream come true.
Our home is on a partial walkout lot, meaning that where our deck is off the back of the home will just have 3-4 steps walking down into the yard, while the other side will have our full walkout from the basement. Yeah, we'll have a little bit of a slope to our backyard, but we're 100% OK with that!
We had our pre-construction meeting yesterday with our builder and they said our new home should be ready in early November! I won't hold my breath to that date, but fingers crossed!