With summer fully upon us, I'm finding myself outdoors a lot more often trying to keep up on my gardening and lawn care. Well over the weekend I decided to get a little bit organized as well and create a little space for my gardening tools so they're always within an arm's reach!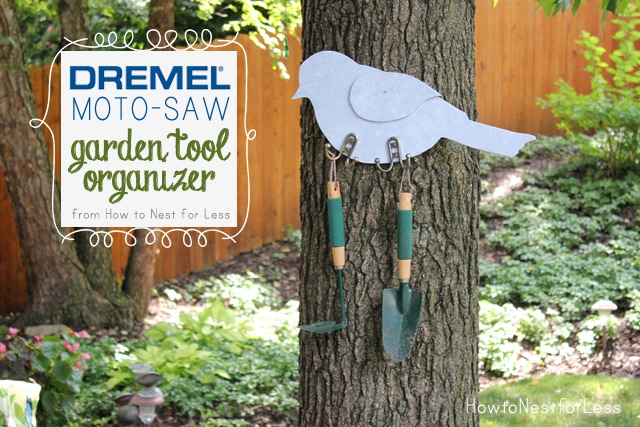 I first thought up this project when I was playing around with my new Dremel Moto-Saw. I just got it this past week and have been dying to take it on a test run.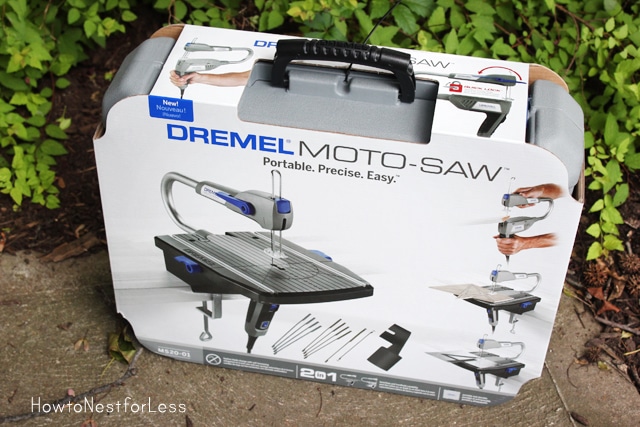 And in case you haven't heard of a Moto-Saw before, it's a little handheld saw that easily attaches to tables, benches and other work surfaces. I actually attached it to my outdoor patio table in about 3 minutes! Plus it converts to a handheld coping saw in seconds… LOVE this.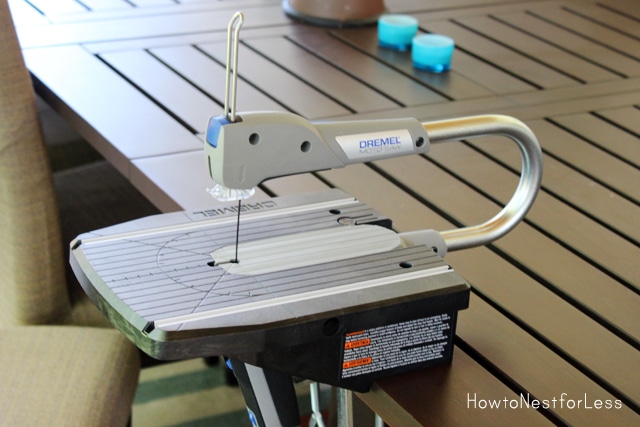 So to start my project, I drew out a large bird on some plywood.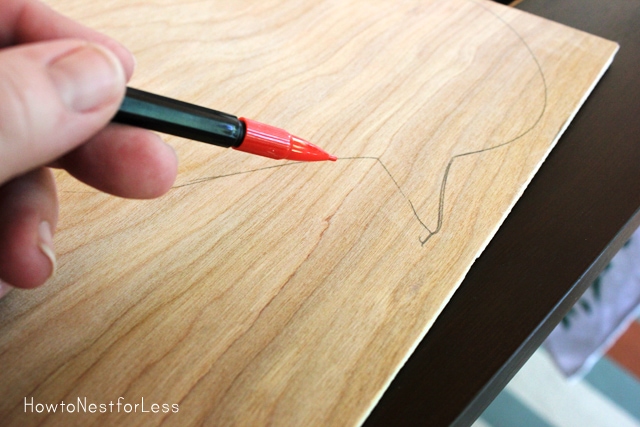 Then I started trimming him out using my saw. I have to admit I was a little nervous using this saw since it's been awhile since I've really let loose with power tools, but it was AMAZING! So stinkin' smooth and easy to use!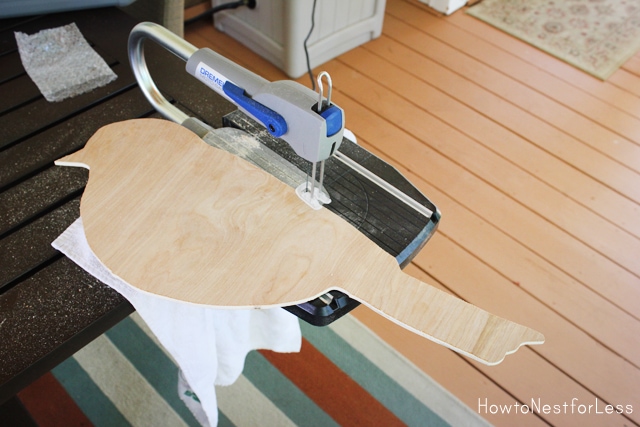 And not ONE mistake. Uh… I'm in love.
Next step was to paint my little bird and his wing with some Misty Morning Dew from Valspar. A sample jar from Lowe's only cost me $3.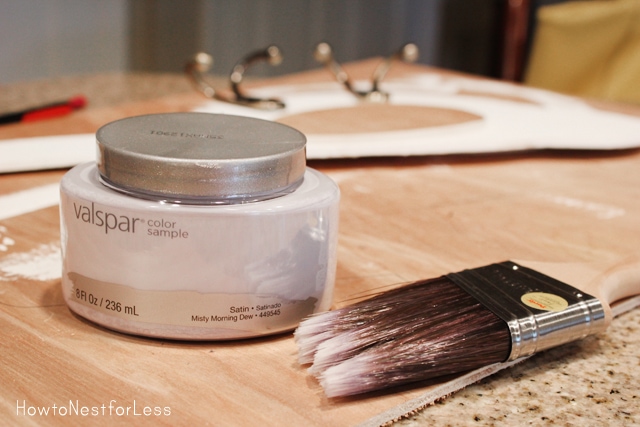 Then to add a little depth I dabbled a little Maison Blanche white paint and briskly wiped it off with a paper towel. I also screwed on some little hooks for the bird legs so I could hang my gardening tools.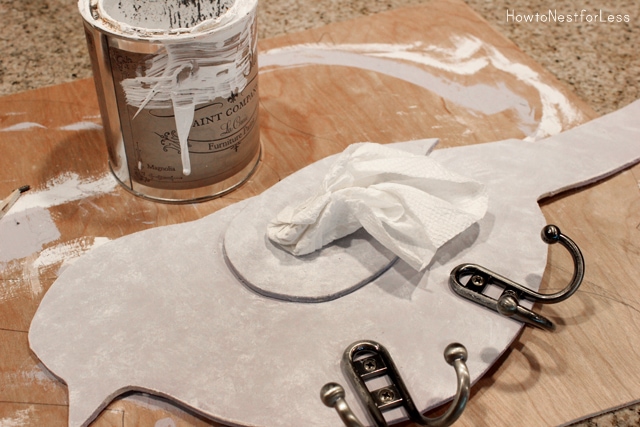 And that's it! I nailed the bird to a tree in the yard so my gardening tools are right where I need them.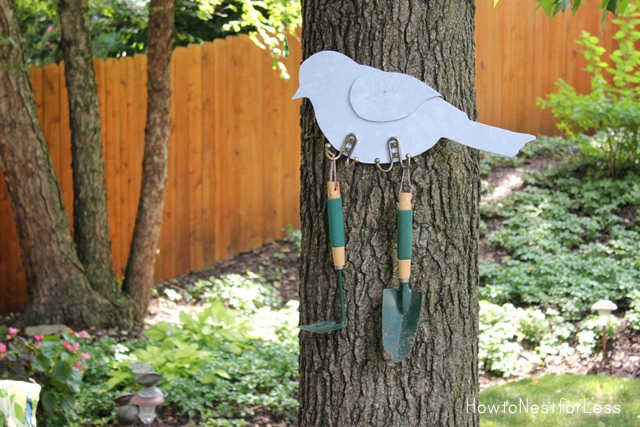 And the hooks worked out perfectly for hanging my favorite gardening tools.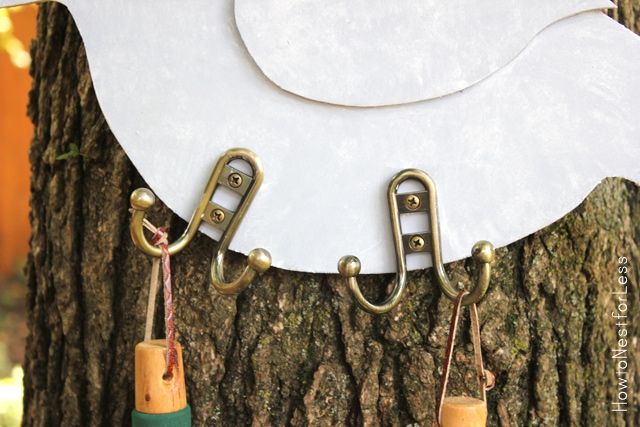 And see how nice and smooth the lines are from my MotoSaw? Oh how I love handheld power tools! They don't take up a lot of space and they still pack enough punch for my DIY projects.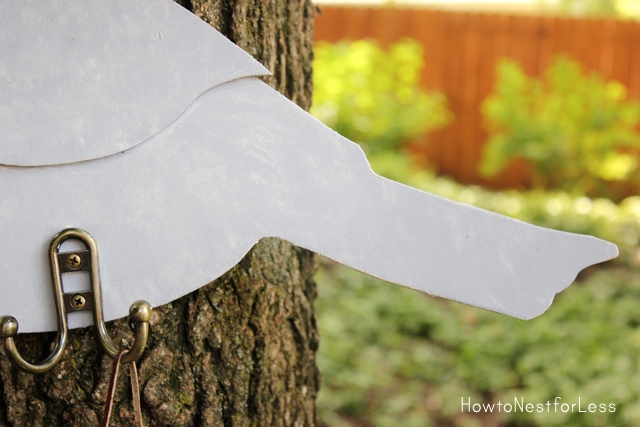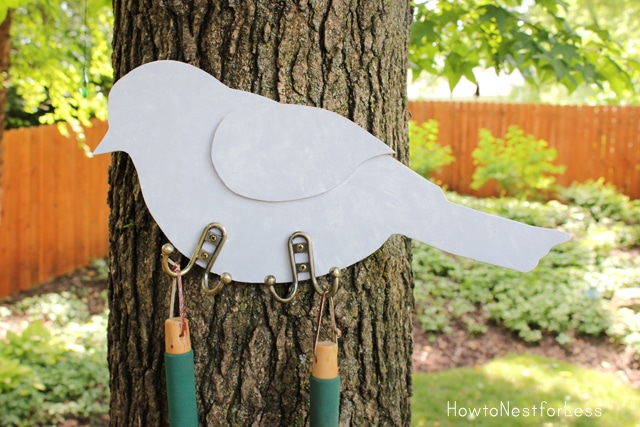 If you want to see more about how the Dremel Moto-Saw work, you can check out a video here.
OR if you want to try working with this innovative new scroll saw that easily converts
into a handheld coping saw in seconds – the first of its kind in the market –
I might just be having a GIVEAWAY for one on my site tomorrow. 
STAY TUNED!