I'm so happy to say that after my daughter's bedroom makeover, the second room in our new home is now 100% complete. C'mon… let's take a tour of my Hearth Room…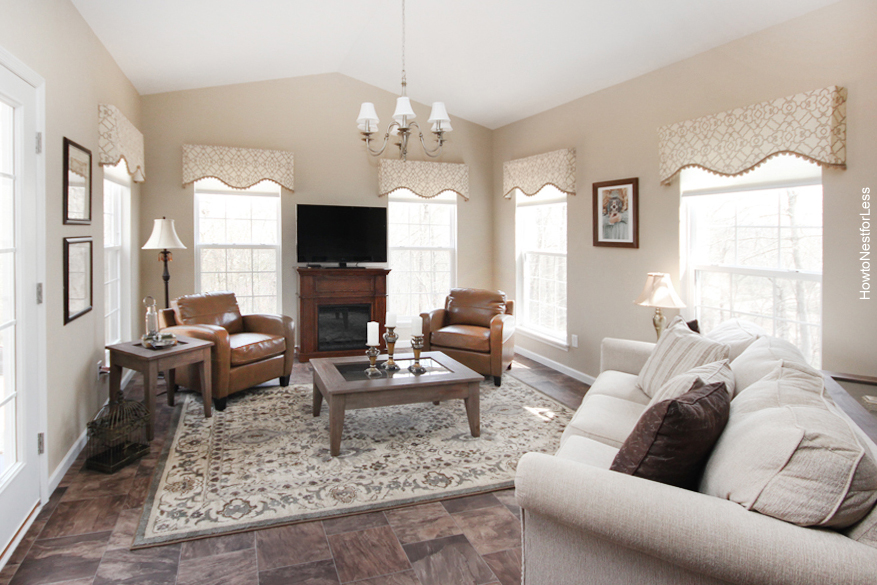 This is my absolute favorite room in the house. It sits just off the kitchen and breakfast room, has a lovely vaulted ceiling, lots of windows, plus has a door that leads to our upper patio.  My favorite piece in the room is our linen couch with nail head trim. I first found it at a local store, but then after some research scored it for much less online. We decided to leave the couch at an angle when you enter so the whole room seems more inviting.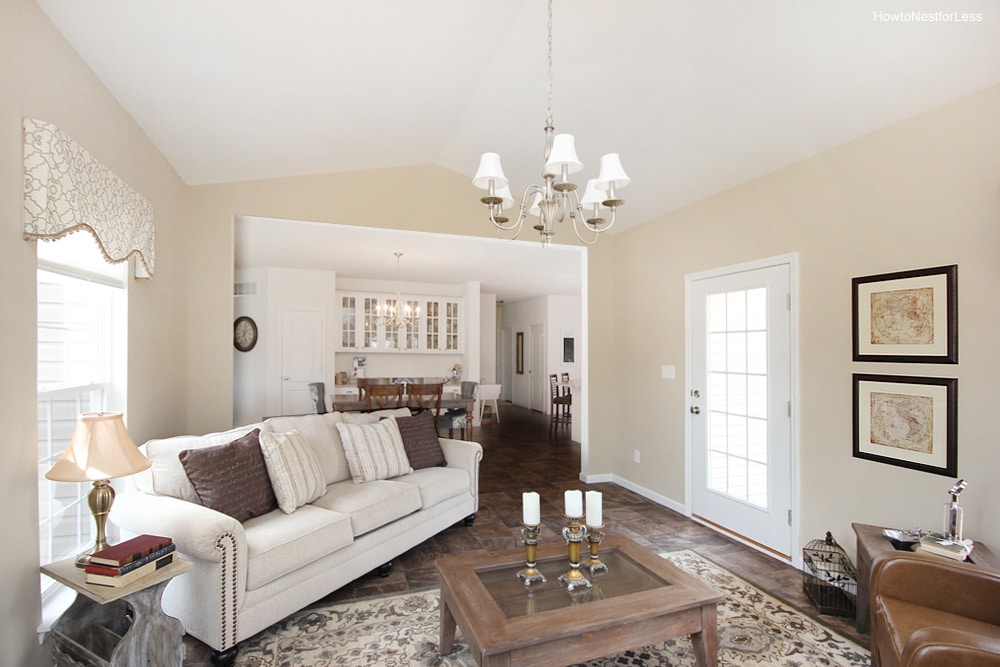 Next to it sits a little end table… my very first project with Annie Sloan Chalk Paint.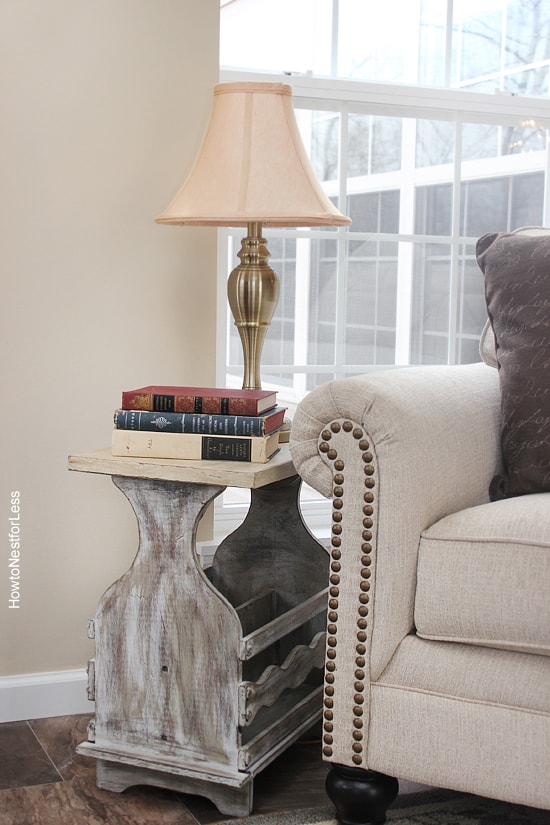 I love the mix of neutral tones in this piece, plus it will be a great place to store all of my interior design magazines.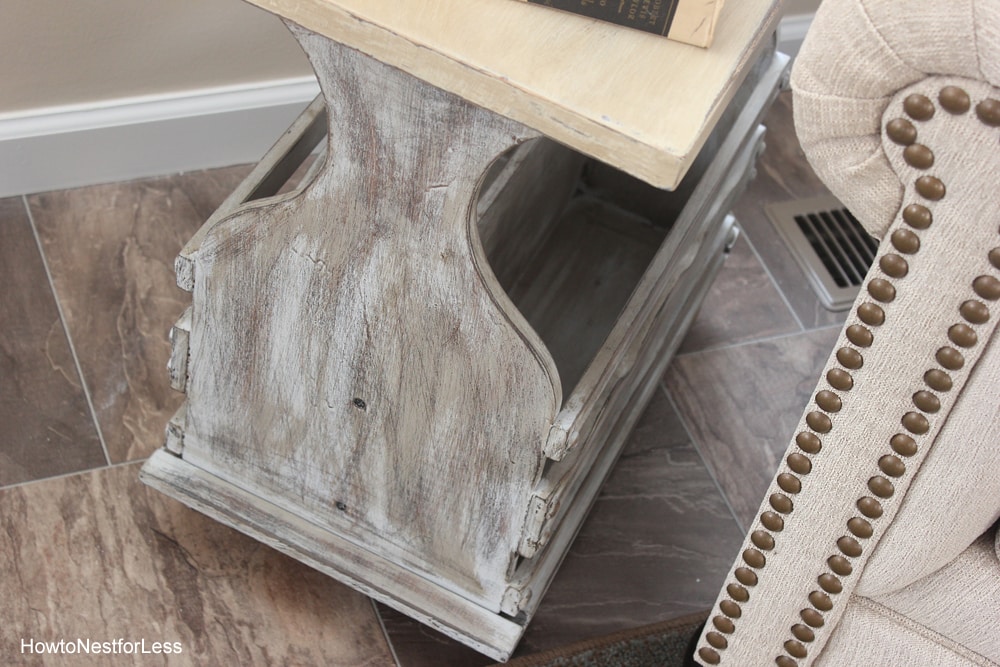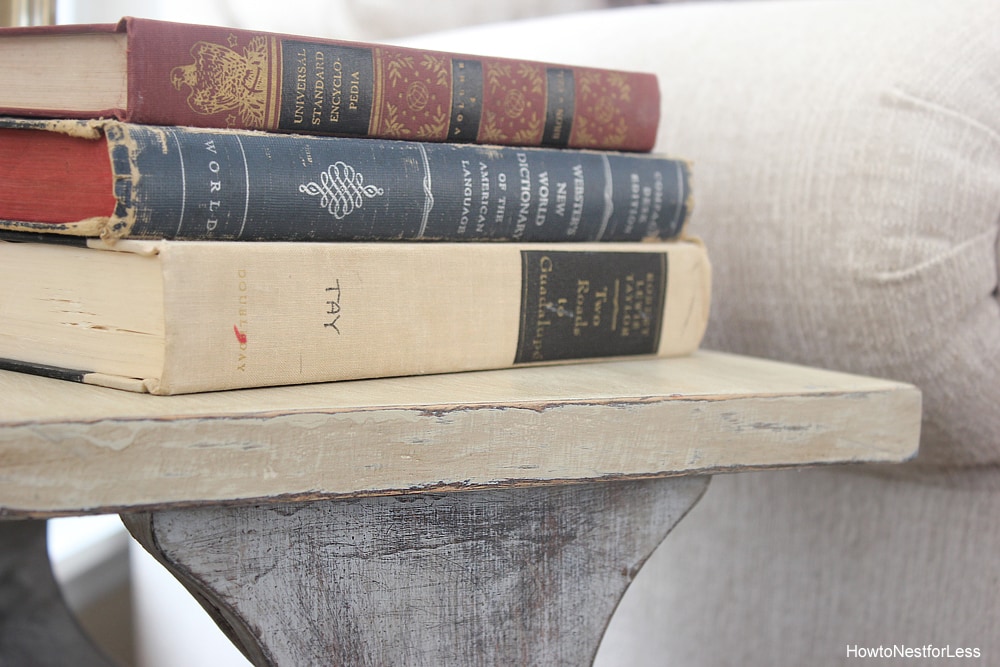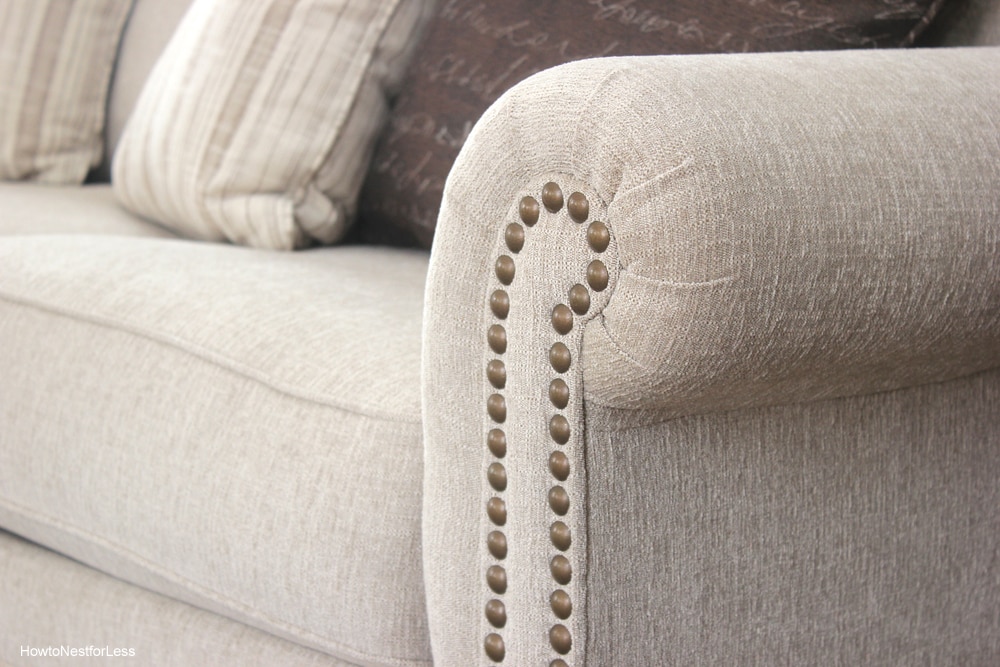 The chandelier we scored for $40 and bought the shades from Walmart. Big spenders.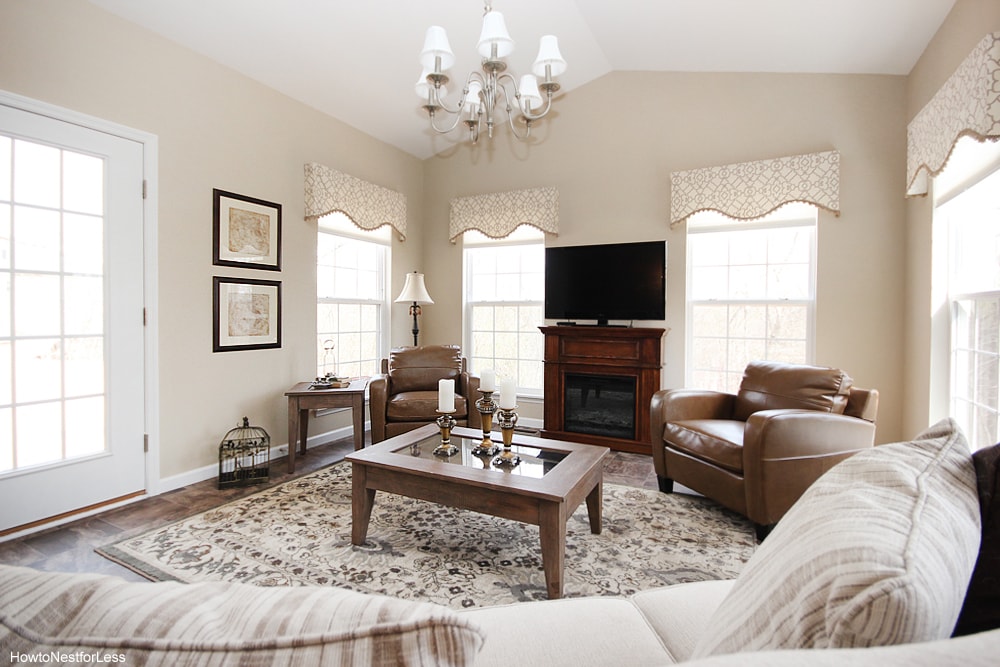 The map framed artwork is from TJ Maxx and the window treatments we created ourselves… more on that tomorrow.
The leather chairs are from World Market. Perfect size for snuggling with a good book.
We recycled a bunch of old knick knacks from old our home, including bird cage that was in our old laundry room. And I mixed a bunch of gold, silver, and oil rubbed bronze in this room, just like our great room. I'm not a rule follower. And I don't care.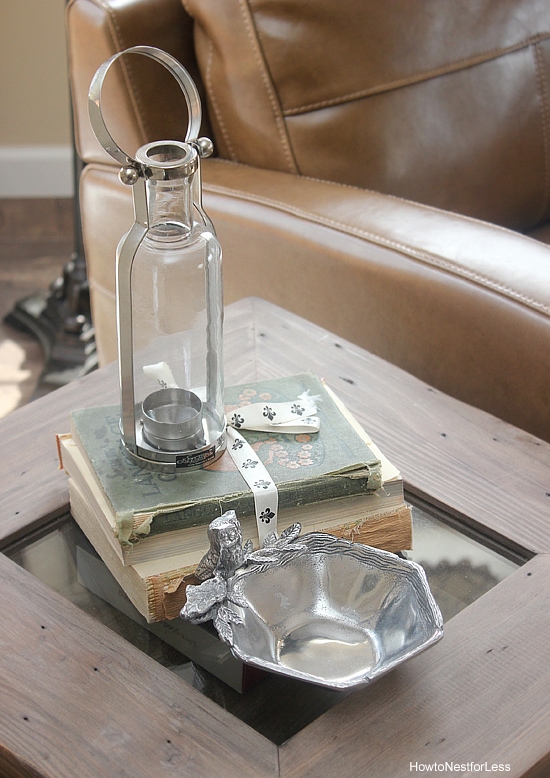 The rug I scored from Target. Love the grayish blue color that I have running throughout my main floor including my breakfast room and kitchen.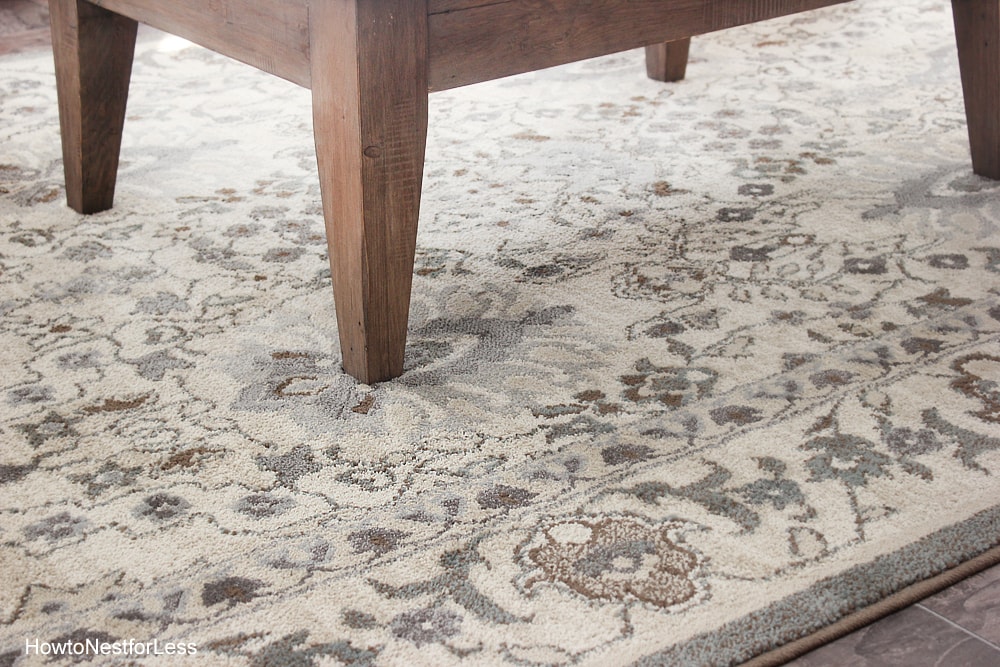 The fireplace is fake. I would have loved to put a real fireplace in when we built the house, but we were trying to keep our costs down. And while I'm not loving the TV sticking out in the middle of the room, it truly is functional. That's life.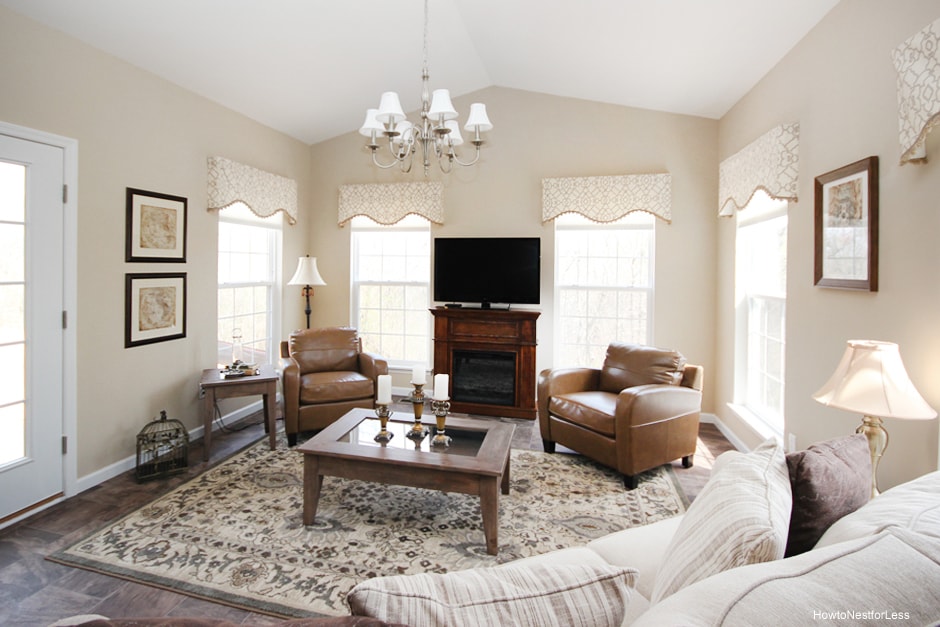 The glass top tables we purchased a couple years ago on clearance from World Market. The drawers slide out so you can put items on display under the glass. Right now I have some old family keepsakes in each one, including my grandfather's old pipe.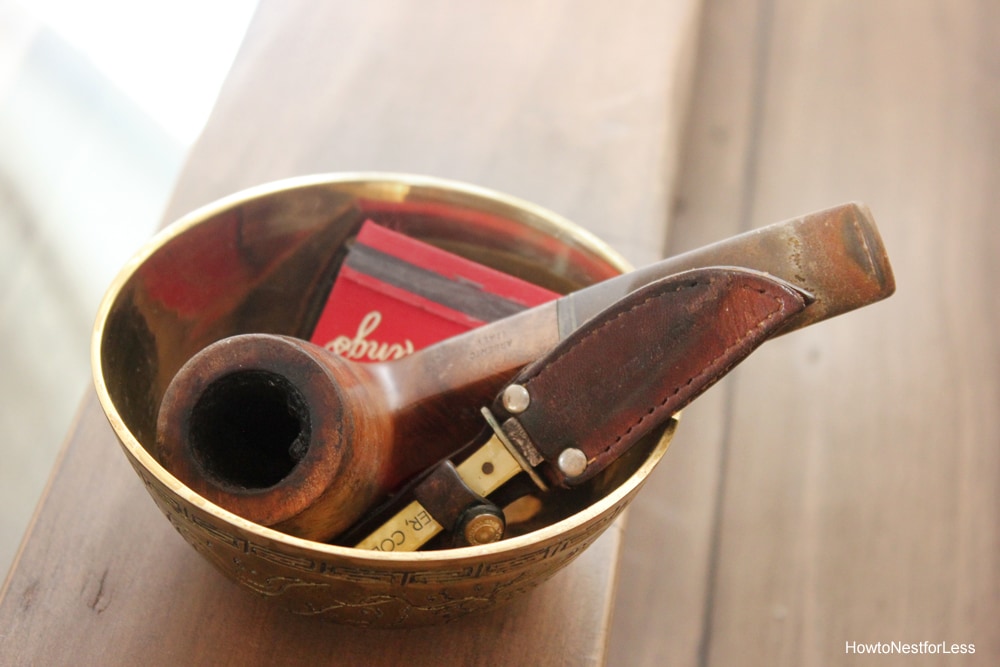 The color on the walls is Mocha Icing from Ace Hardware's Clark+Kensington paint line.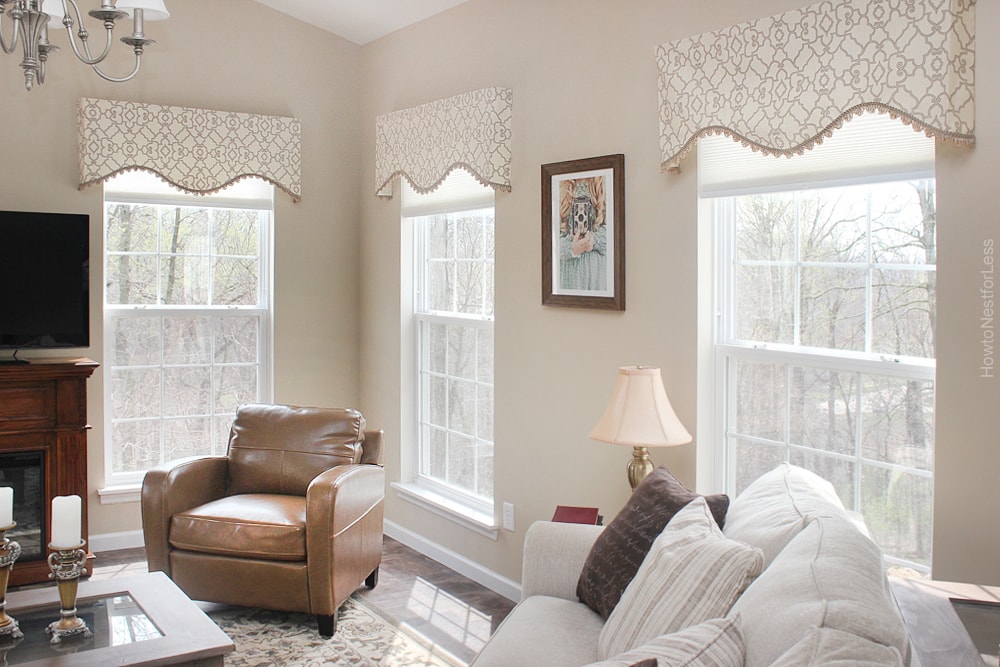 I love how neutral this room is which was the plan. I can easily put a new rug in here to completely change the look. Or just a few accent pillows for each season. Can't you see pops of orange for Fall or green and reds for Christmas?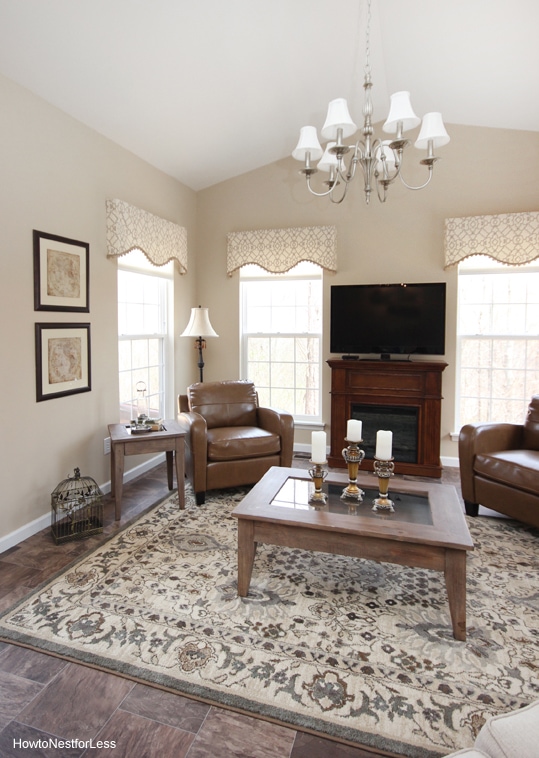 So two rooms completely done in the new home. And it feels oh-so-good. And considering we bought everything on clearance or at a steep discount, it feels even better.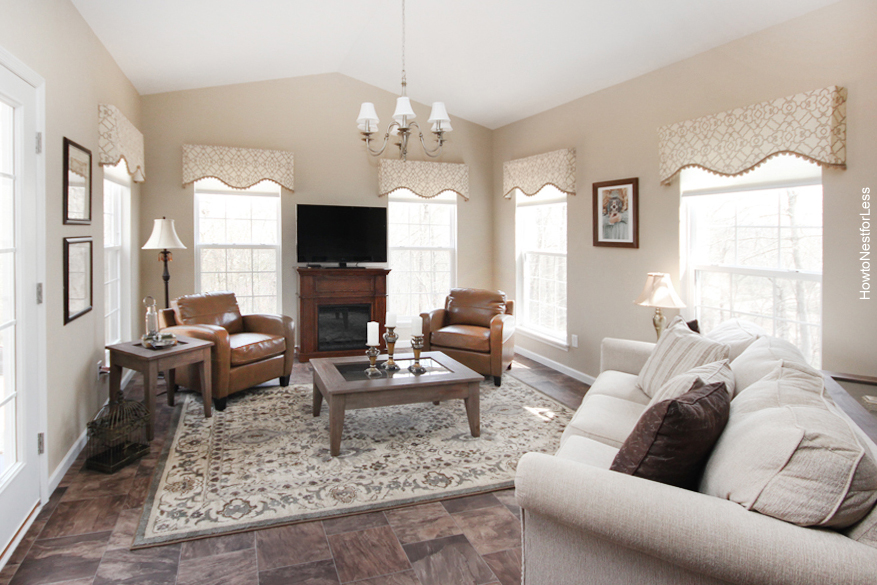 Linking up to: Serenity Now Blog