Make sure you follow me on Instagram and Pinterest for a sneak peek into my recent projects!
Trying to fill up the walls in the kitchen can be a bit overwhelming. It's not like you have a bunch of huge spaces since the cabinets and appliances fill up most of the wall space.
So I decided to create a little printable that when framed could look beautiful and fit in with almost any décor.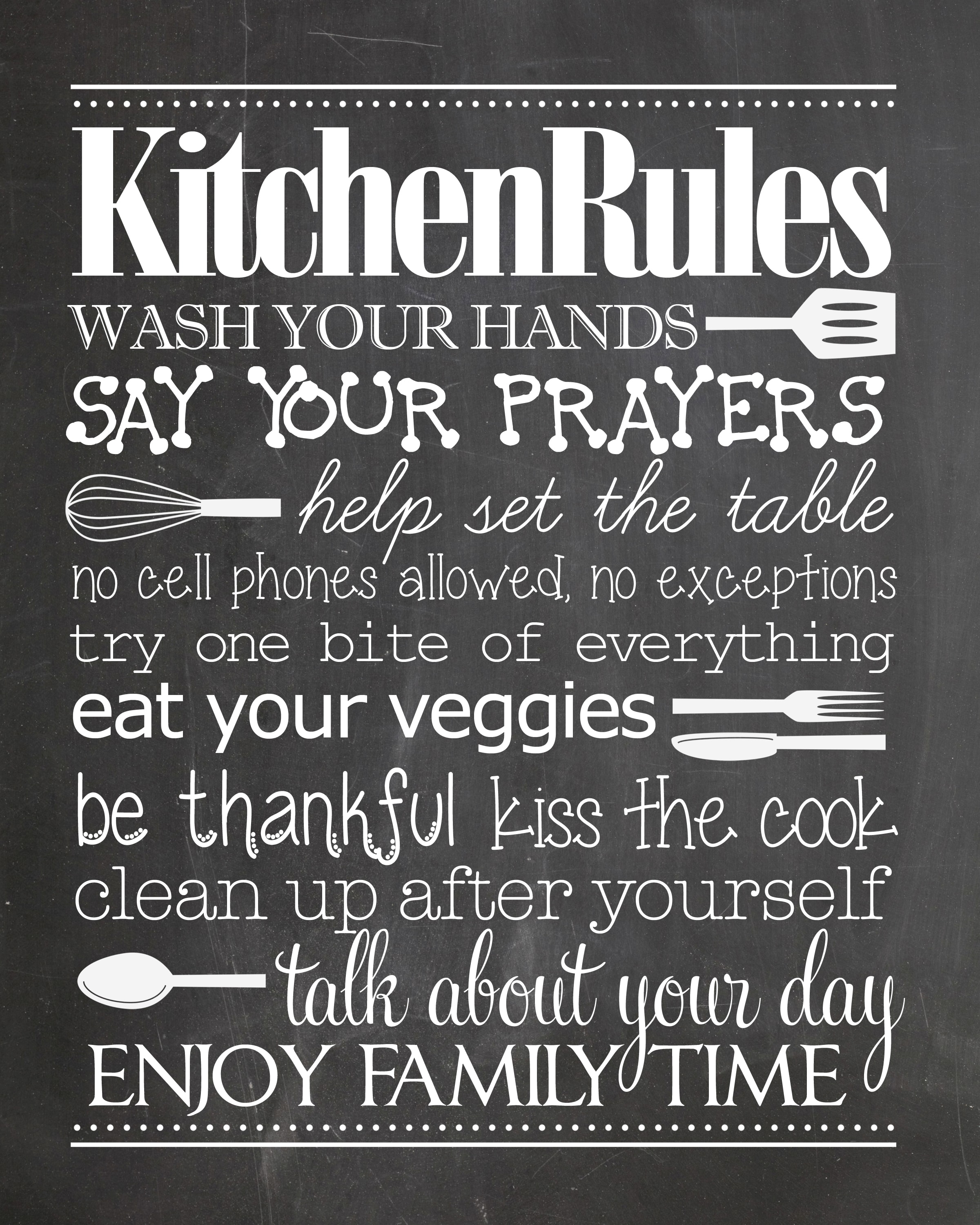 My favorite part of this printable is NO CELL PHONES.
And enjoy family time of course. Dinner is my favorite part of the day for that!
To download the file just right click and save to desktop.
Then trim and place in an 8×10 inch frame.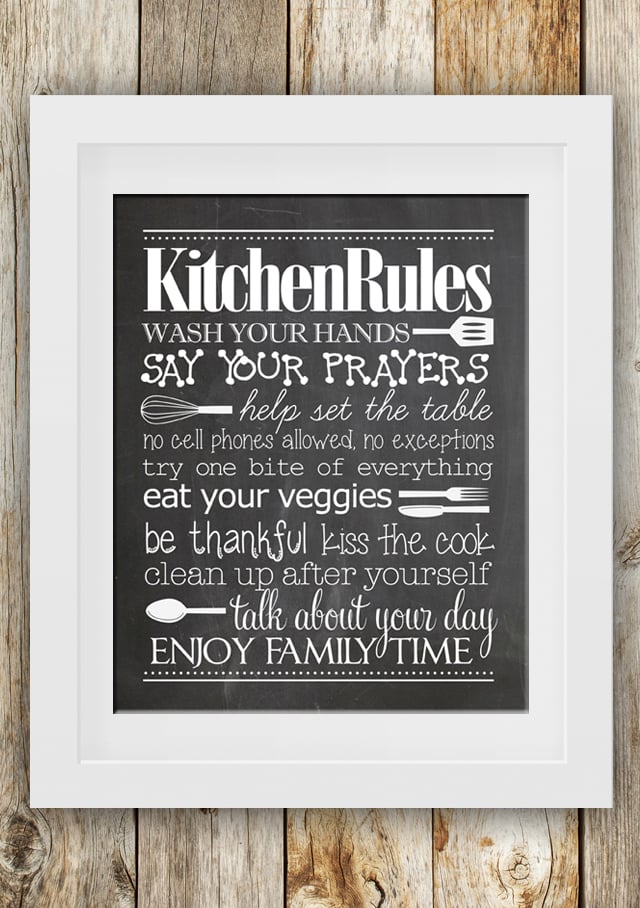 If you want some matching artwork for another wall in your house,
check out my Family Rules free printable.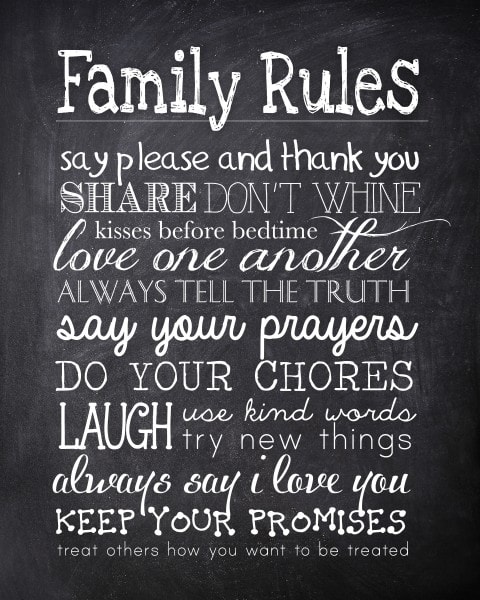 Or if you want to create your own chalkboard printables,
check out my tutorial here!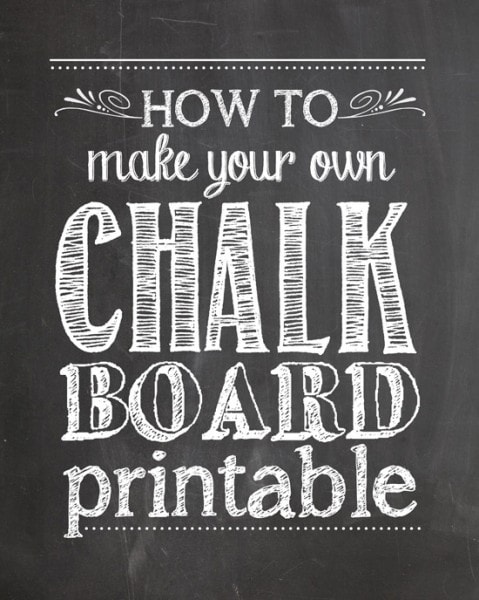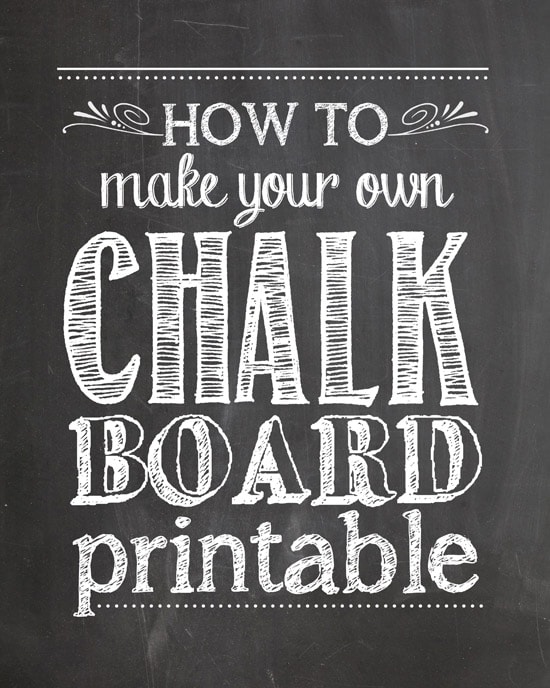 Hope you enjoy!
And you can check out all of my FREE PRINTABLES HERE.