This past weekend was definitely about crossing little projects off my to-do list. I put up my photo gallery wall in the stairwell, updated a lamp shade, and I finally got around to adding a bit of paint to some wall art.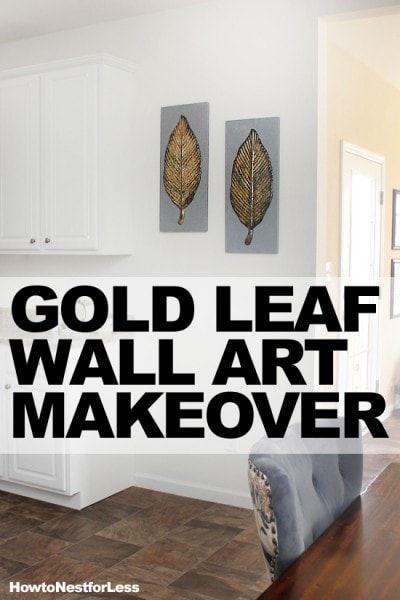 I found these gold leaves at my local Goodwill for $6 but the background design didn't fit my decor or style. But I just couldn't look past the awesomeness of the gold leaves so I scooped them up.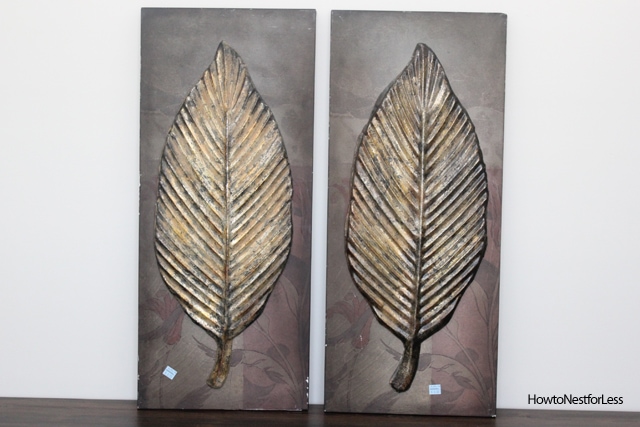 I have a lot of charcoal blue color throughout my main floor and thought a little bit of paint could totally transform these puppies.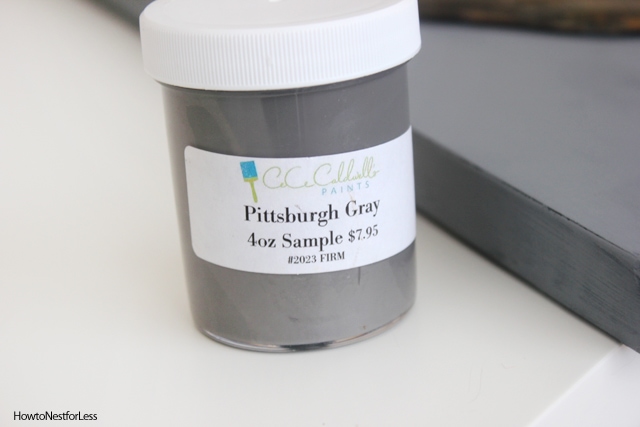 This little sample size paint of CeCe Caldwell's chalk paint in Pittsburgh Gray has been sitting in my craft room for about a year and luckily it was the perfect shade for my home. And since it's chalk paint I didn't have to prep the artwork at all…. well except for a deep clean which really made the gold color pop a lot more!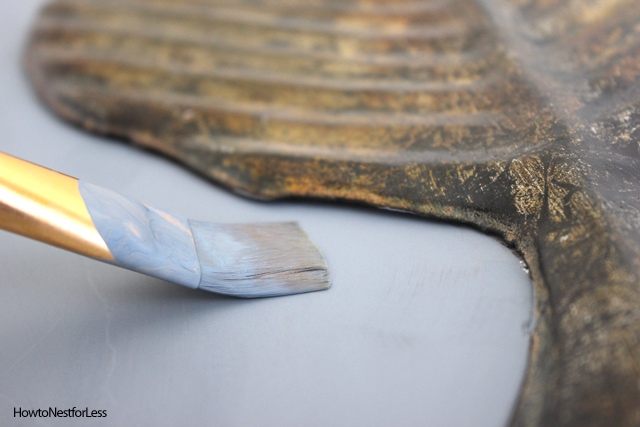 So I didn't tape off the leaves or anything, just carefully worked my small paintbrush around the gold edges.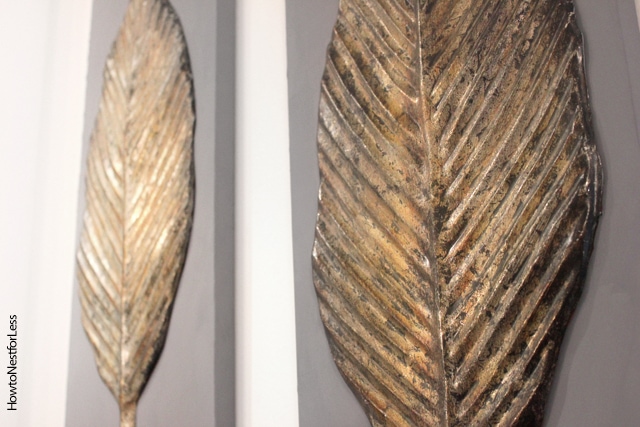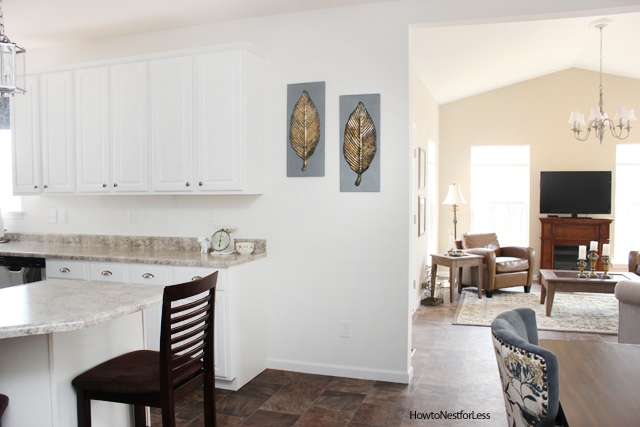 And I found a great little niche to hang these in my kitchen, just a few steps away from my floral and charcoal gray breakfast room chairs.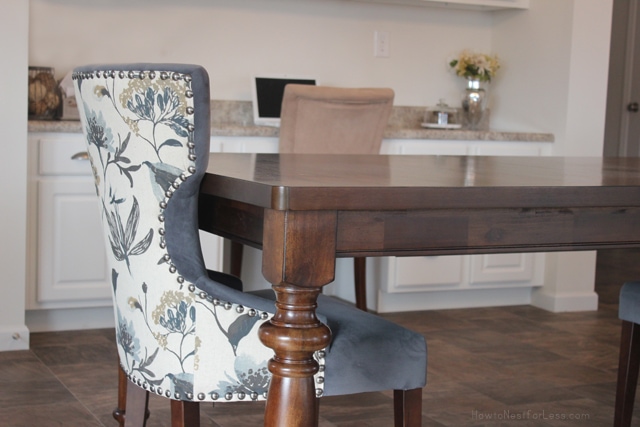 I seriously love the gold. And the gray seems to make them pop even more.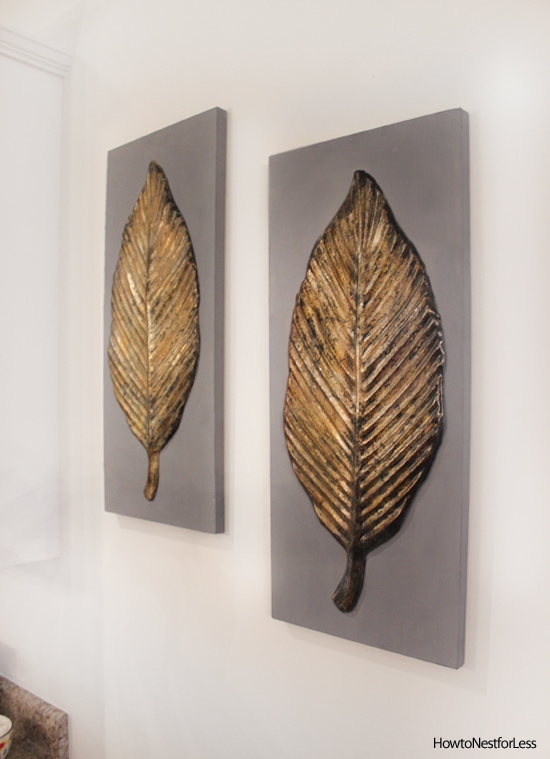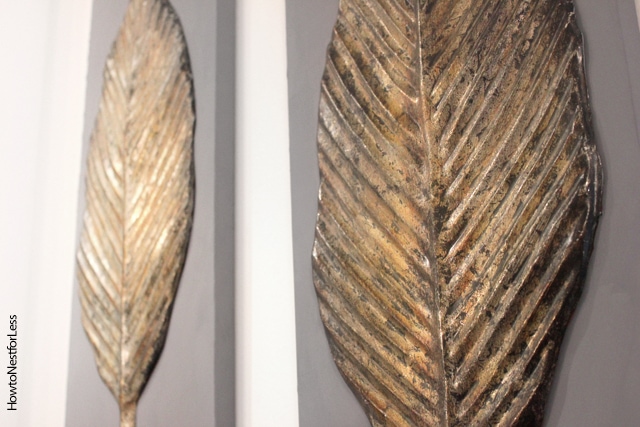 So they're hanging in the kitchen now in this weird little empty space. Not quite sure why the cabinets in our new home don't continue to the edge of the wall leading to our hearth room… but I have an idea for this space.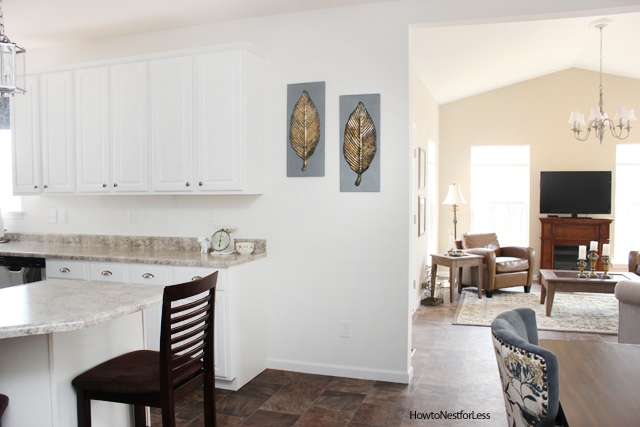 Someday… and I mean seriously someday in the far future… I'd love to continue the countertop and add a wine fridge down below. Maybe even some wine bottle racks. Ooh, maybe instead of the artwork above some built-ins?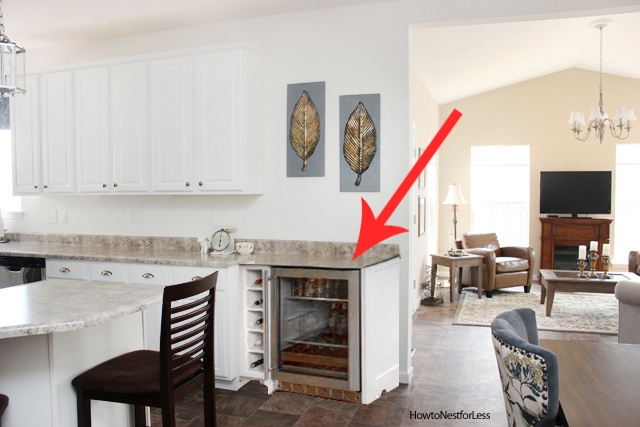 Again, this is a someday project. Not today. I wish.
So, do you ever find stuff at Goodwill and tweak it to fit your style?
Can you picture easy transformations in your head like me?