A couple months ago I purchased this little navy (actually almost like a denim) lamp and shade for our great room. It went on a little side table between our couch and one of the chairs. I loved the color, but it was just… normal. So over the weekend I decided to give it a bit of glam.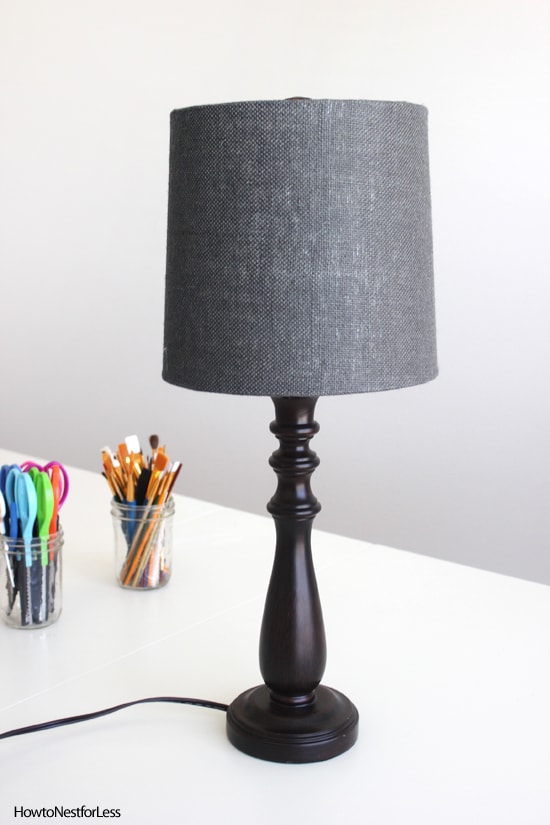 And of course almost every crafting project begins with burlap.
Luckily I had a roll in my craft room waiting for me.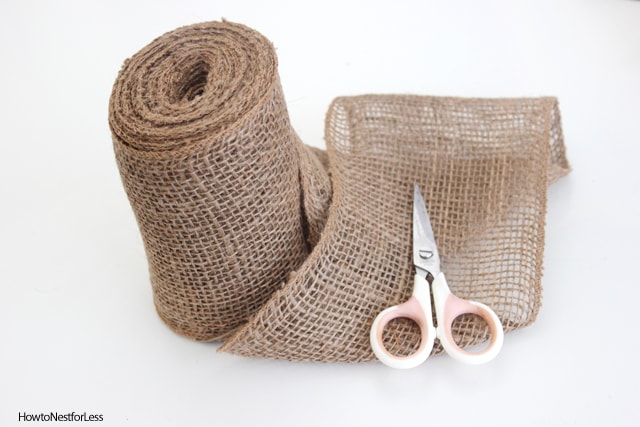 I hot glued a strip around the lamp shade. I didn't hot glue the top and bottom all the way around since I didn't want the burlap to tug too much. Just a spot here and there did the trick.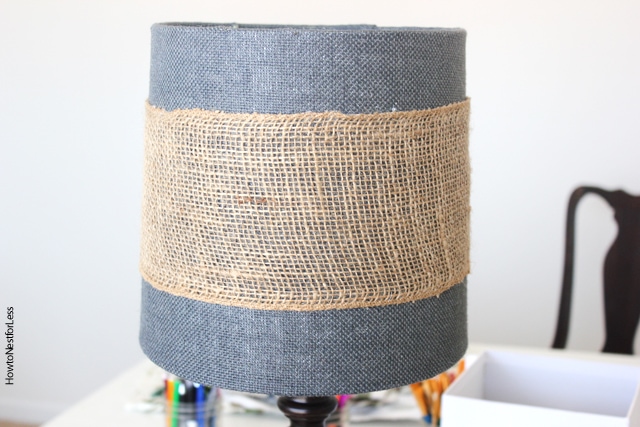 Now to add a little pizzazz. I have a collection of embellishment flowers. Like a BIG collection. For some reason I'm just drawn to them, probably since I know the flowers can easily be added to anything… like a vase or a monogrammed hair bow holder.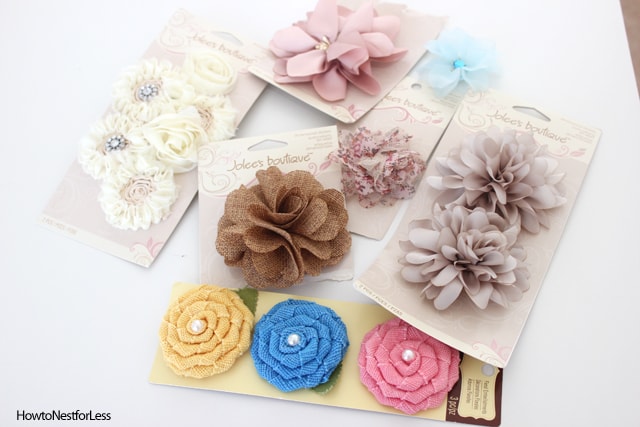 For this project I chose a gold glittery sunflower since my great room has lots of pops of gold. A bunch of hot glue did the trick to hold it in place. And don't judge my hot glue gun. It gets used… a lot. Can you tell?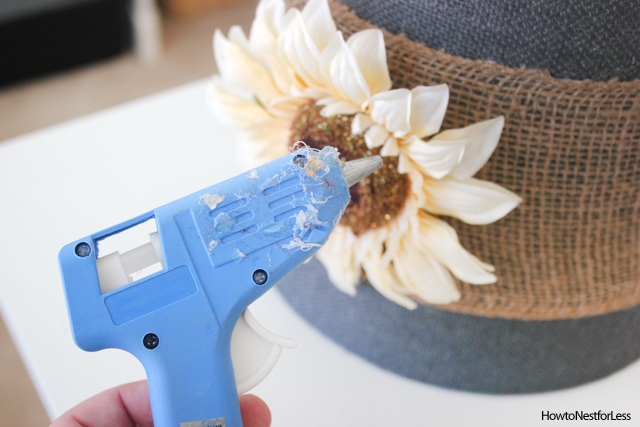 So here we are, 5 minutes later. With a transformed lamp shade.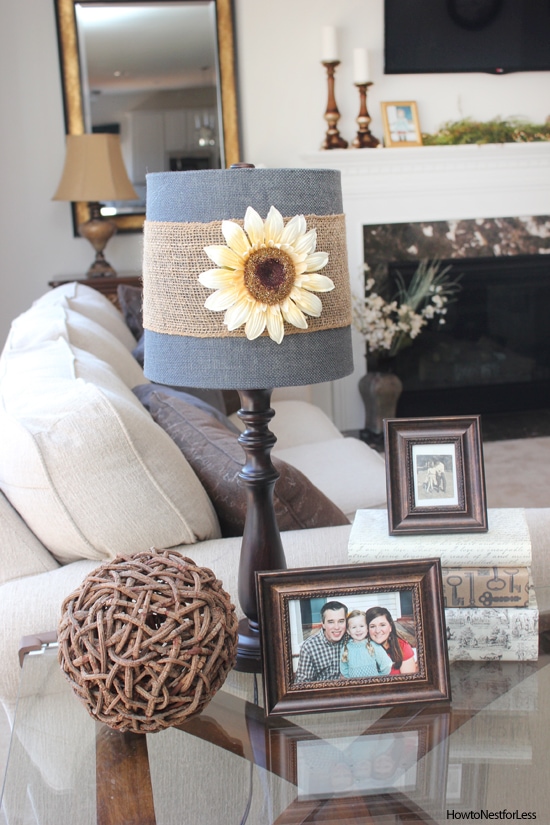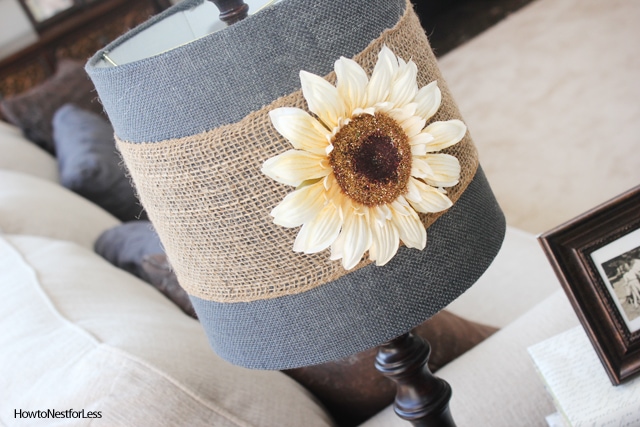 And you can barely see the burlap seam on the back of the lamp shade.