One of the last projects in my old house was a photo gallery wall at our staircase leading to the lower level.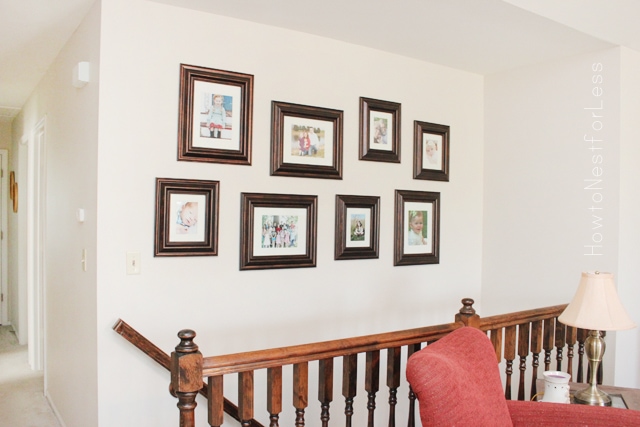 Well over the weekend I decided to fill up the staircase leading to the second floor in the new house with the same frames. The only problem… half of them broke during the move. Luckily my local Walmart had the same frames still in stock so I scooped up what they had left with the hopes of finding more later.
So since I knew I was buying the additional frames from Walmart, I decided to just go ahead and order some prints from the same location.
Early Saturday morning I head out to pick up them up and the woman checking me out in the photo department said there was a note on the package… I need a copyright release form from the photographer. The only problem? I was the photographer. And they somehow needed proof that I actually took the photos. Uhh… how does someone prove that?? Bring up my laptop? Take some photos right there of her and show how I can capture all the beauty in overhead florescent lighting?
I tried to explain that I just have a pretty good camera and know Photoshop well enough to fake somewhat good photos. I have a blog. I'm a graphic designer. I basically take photos daily.
The worker asked if I had a business card to prove my blog, but of course I didn't. I told her I could pull up my website on my phone to prove it, but she said it had to be a business card or a signed copyright release form on letterhead. URGH. So I left the store with new frames in hand, and zero photos to fill them.
I ran home to grab a business card just to run back up to the store to try and prove I took those photos. But luckily my husband had to run some errands and said he would swing by Walmart for me, business card in hand.
Aaaaand… they didn't even ask him for it. Nope. They straight up gave him the photos, no questions asked. No copyright release form needed. No business card to prove my blog. Let's just say it was a long Saturday morning and I will now go back to ordering all of my prints online.
So… back to the project.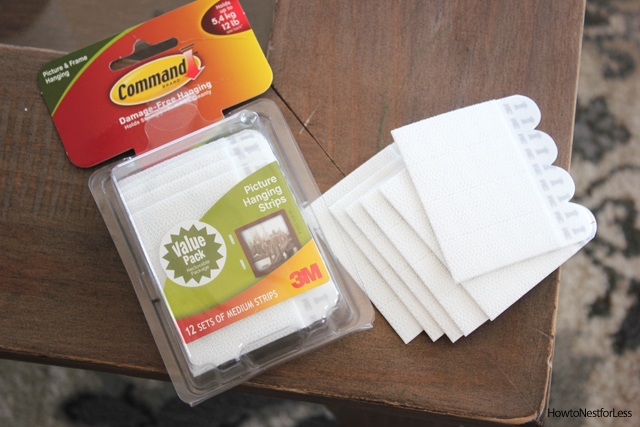 Since I knew I would be regularly changing out the photos and adding some new ones in the short future, I went ahead and used the Command Brand strips to hang the frames.
And 10 minutes later my staircase looked like this…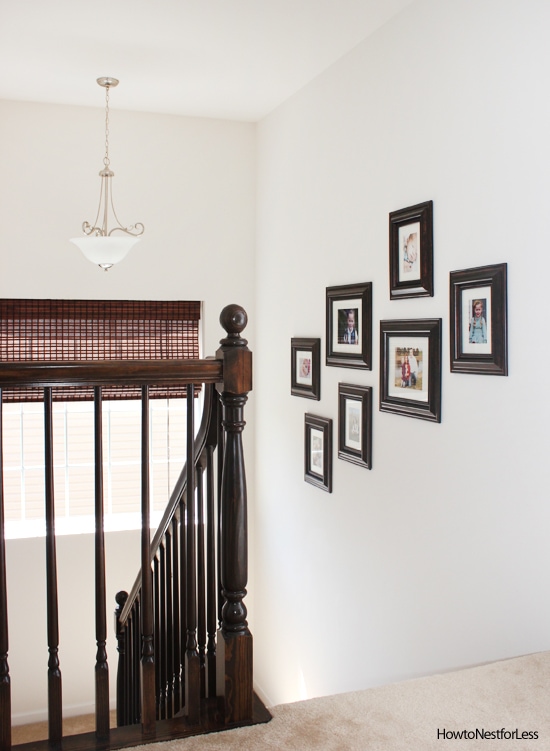 We also installed some mahogany bamboo natural shades on the large window at the landing.
And I want to almost double the amount of frames. Is that too many? I just love displaying family photos though and think this is one of the best places in the home to have a gallery wall.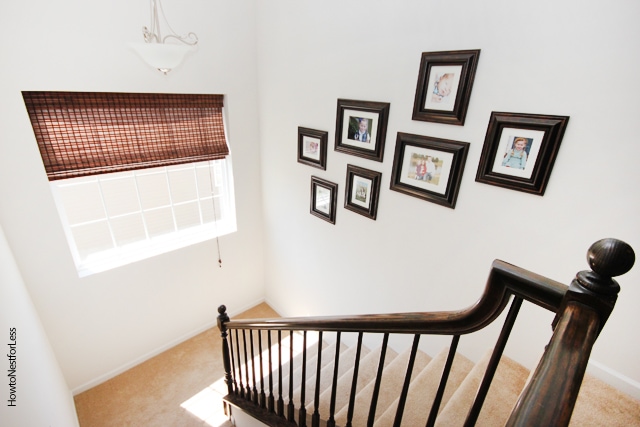 So at least we're making a lot of progress in this space, but there's still two more projects I want to tackle: install a valance like this one from Wayfair and change out the pendant lighting.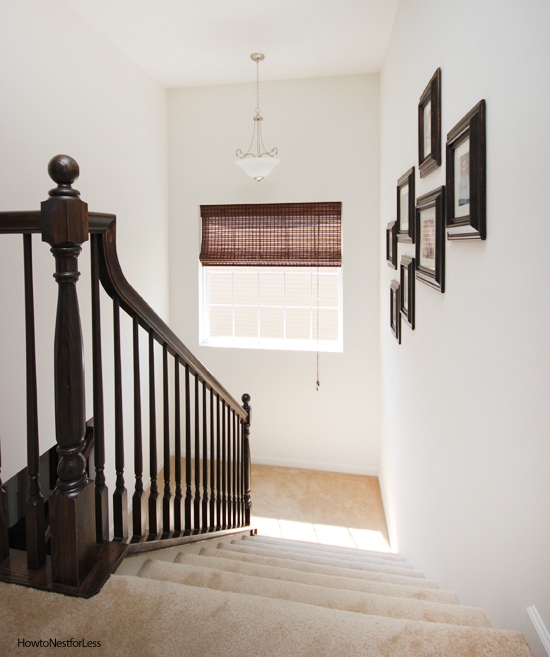 Would it be weird if I used our old dining room chandelier? Remember I found the new one at Costco for $100? Well our old Oil Rubbed Bronze chandelier is just sitting in the basement and I think it might look really good with all of the dark elements and fill up the space a little better.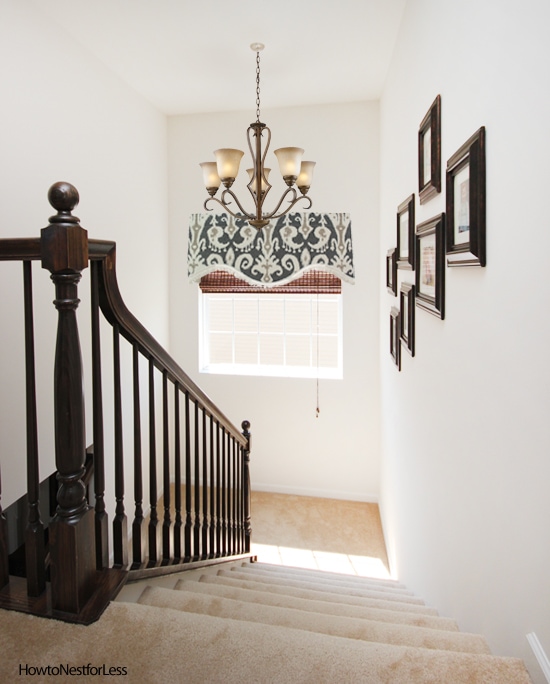 Your thoughts?
Is a dining room chandelier too big for this space?