As you already know, I am a HUGE fan of printables and anything graphic design. So with the holidays sneaking up on us, I thought it would be a good time to share 25 of my absolute favorite Christmas fonts to help you create your holiday printables, cards, invitations, and anything else you might need!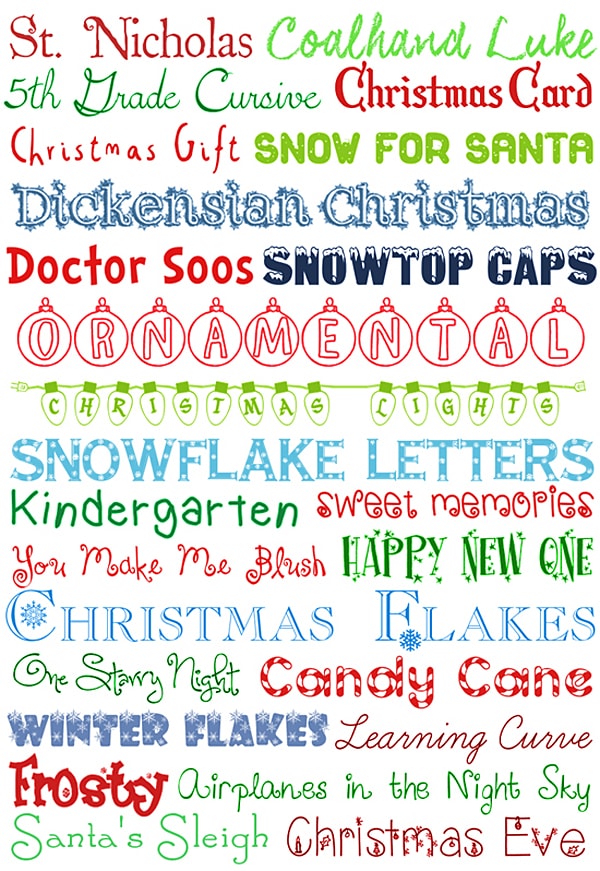 YEP, THERE'S 25 FREE FONTS HERE!
You can download all 25 fonts for FREE from dafont.com.
Yep, you can thank me later 🙂
And you might notice some of them from these
15 amazing Christmas FREE printables!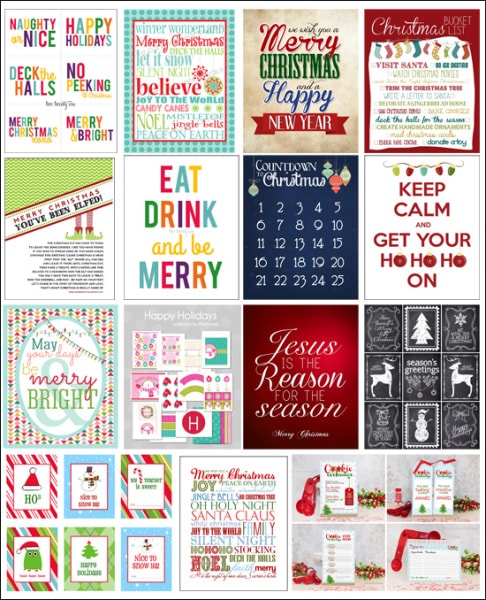 Eek, this makes me so excited to decorate for the holidays!
Have YOU started yet?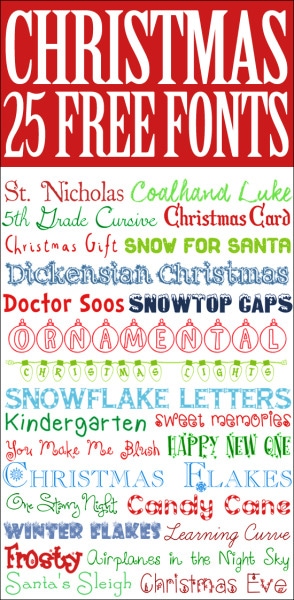 And do you have any favorite fonts?
SHARE BELOW!