I'm starting to think of the good old red, white and blue now that it's summer! Yep, the next holiday is the Fourth of July and I'm already getting the house ready (ok, wait… maybe it's Father's Day but I really don't decorate for that!).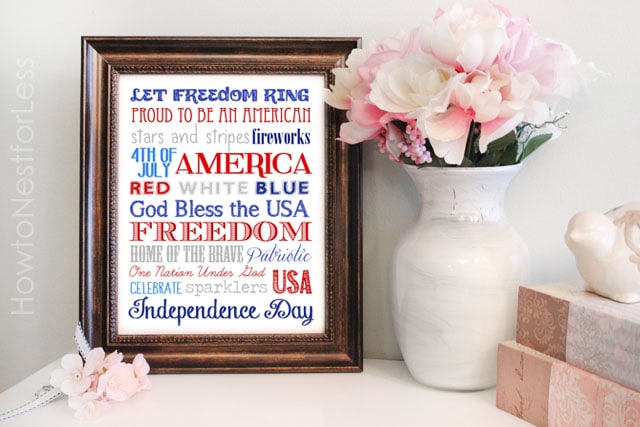 So the first thing to knock of my holiday décor list was to create a Fourth of July printable… and of course I just had to share it with you!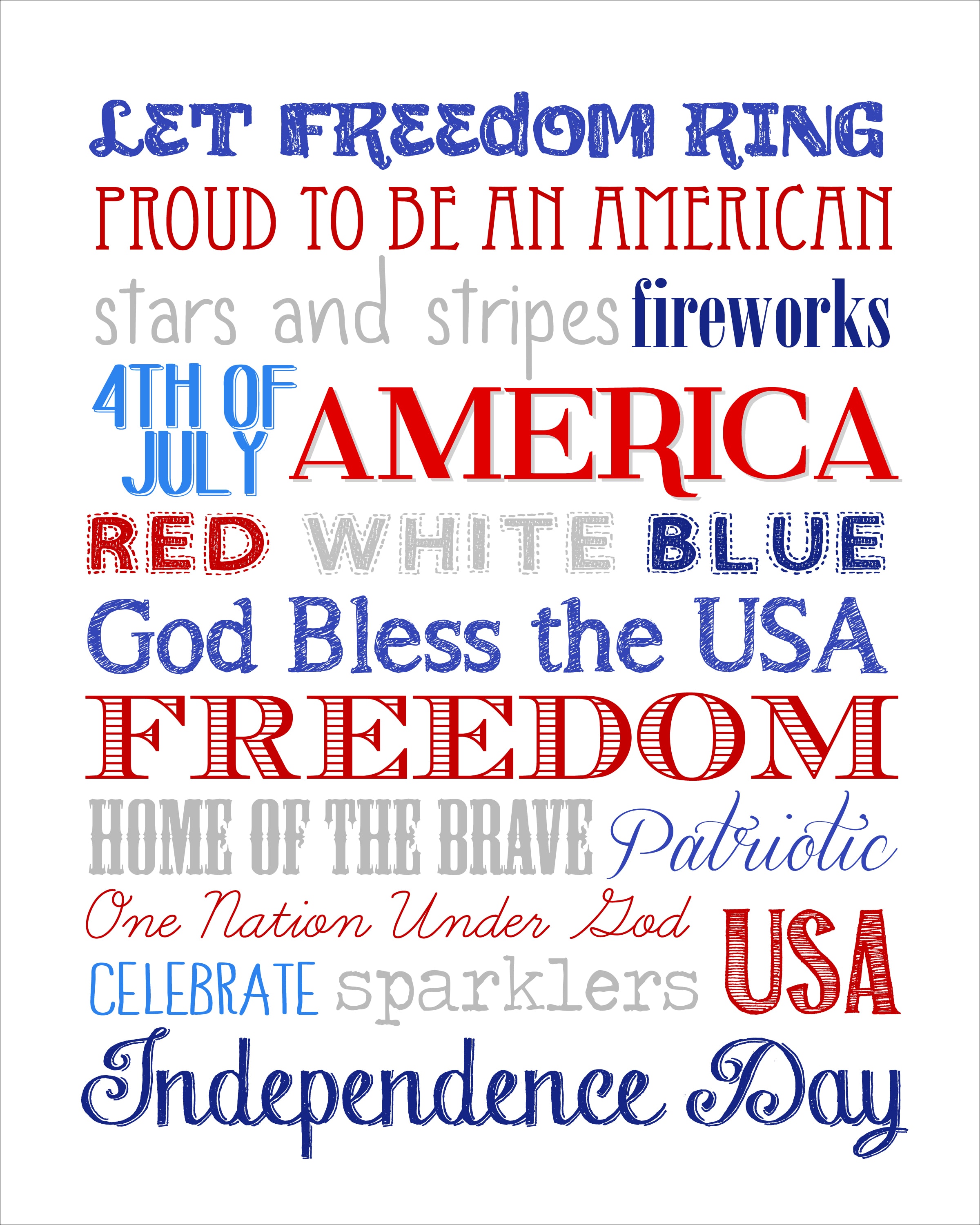 Just right click on the file above and save it to your desktop (or click here to download). Open and print on normal, letter-sized paper. Trim along the solid line and frame in an 8 x 10 inch frame.
Decorating for a holiday has never been so easy, right?
And in case you missed it, check out my Summer Bucket List.
Hope the kiddos are enjoying their break!