My little sister is having a baby in a few weeks and I threw her a little baby shower this past weekend. One of my favorite gifts to give any expecting mommy is a diaper wreath!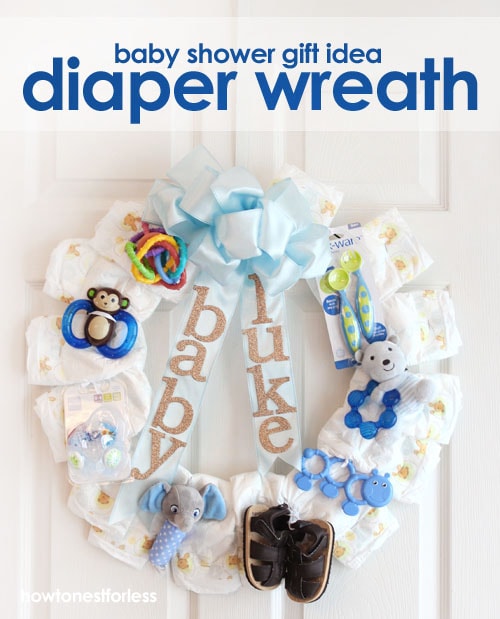 Yep, these are super simple and quick to put together. You just need a couple supplies to get this adorable door decor going:
Large wire wreath form
Diapers
Stapler or hot glue gun
Ribbon
Toys
Large bow
Sticker letters for the baby's name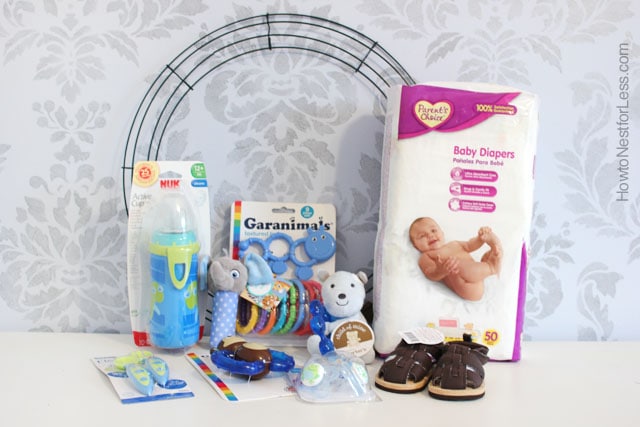 Start by putting the diapers around the wreath form. I just used a single staple in each diaper, but have used a hot glue gun before. The stapler seemed quick and easy this time though!
Next you'll need to tie on the toys with a little bit of ribbon. One smart idea is to get some of the toys, shoes, binkies or other baby items that are on the mommy's registry.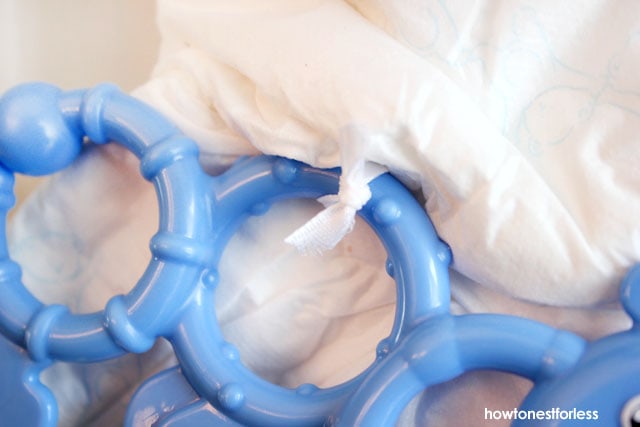 Add a large bow to the top of the diaper wreath and leave a little bit of tail on the ends so you can add the baby's name or family name in large sticker letters.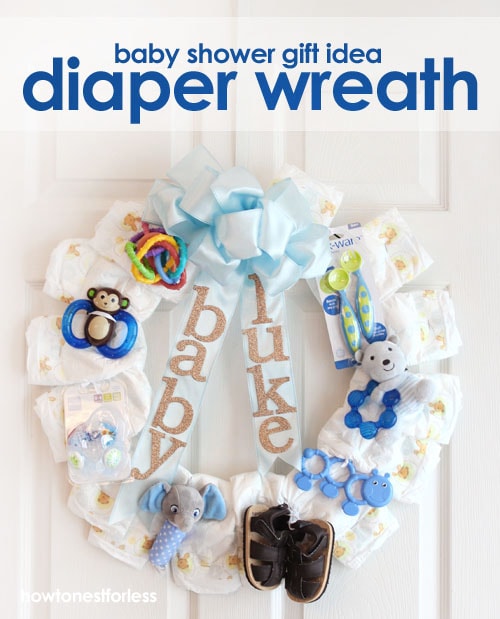 I mean, c'mon… super cute, right?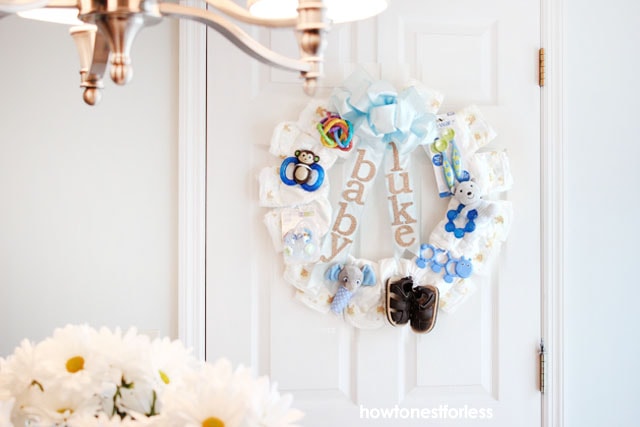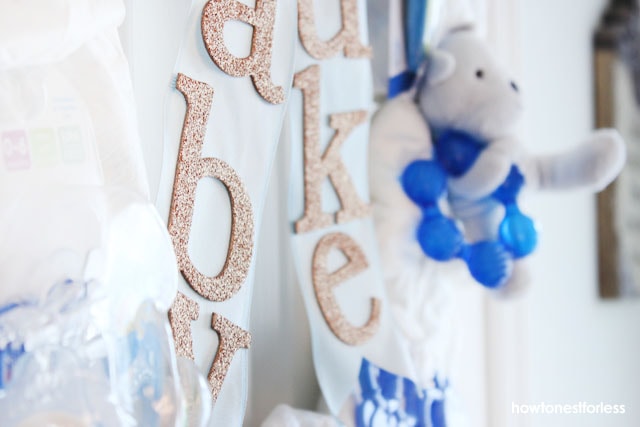 I love the idea of this diaper wreath hanging on the door at the baby shower, then the mommy can reuse on the hospital door or even when she arrives home from the hospital.