Well, I have one room marked off my list in the new house… my daughter's bedroom!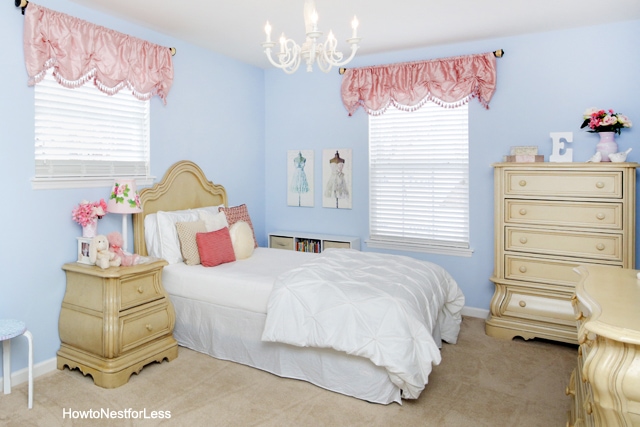 When we were building this home by daughter had a couple requests for her new space… blue walls and a fancy chandelier.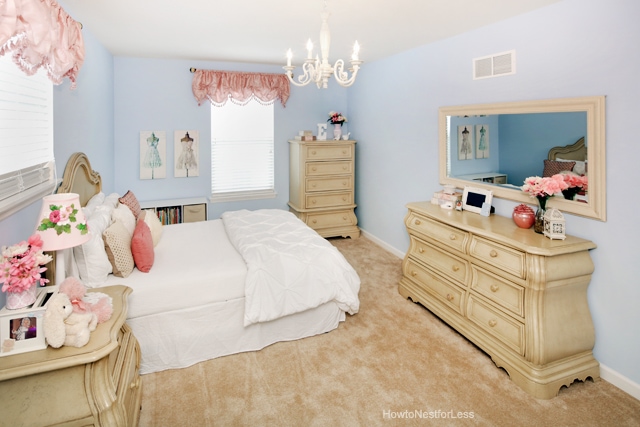 Oh, and did I mention the little rockstar requested a stage?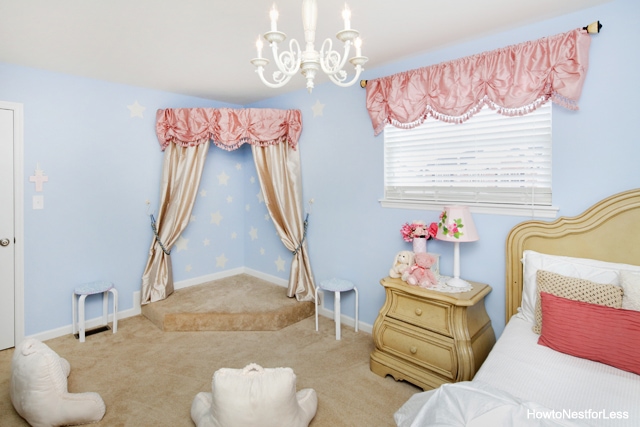 Yep, her bedroom stage is now complete with curtains and glittery stars. The perfect place to play her guitar or set up her karaoke machine so she can rock out to the Frozen soundtrack.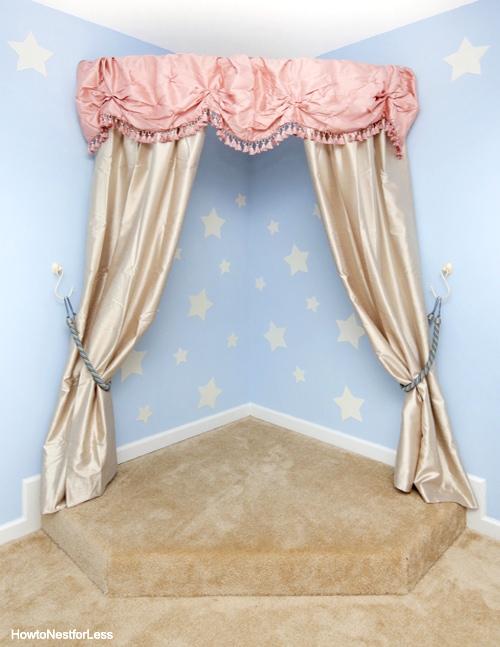 And the gold curtains go perfectly with her antique white furniture that she's had since a baby. Love the shape of these pieces.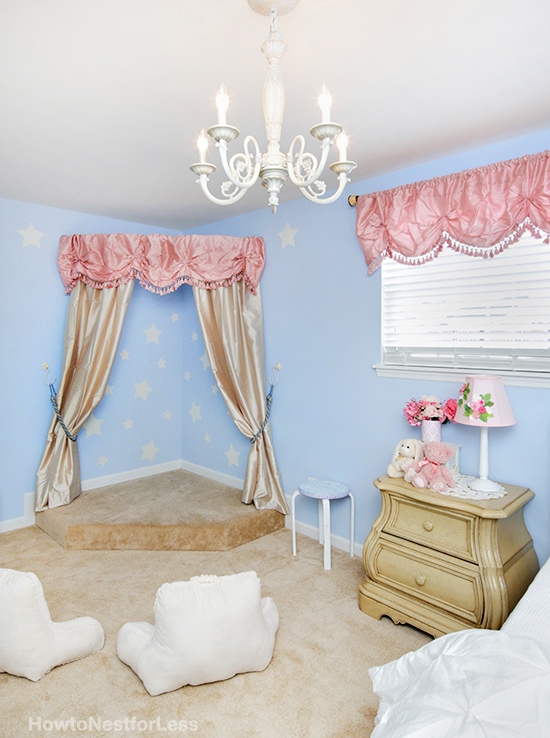 And most things were recycled from her old bedroom to save money in the new house… the flowered lamp, her white bedding, accent pillows from my old bedroom, and pictures that used to hang in our master bath.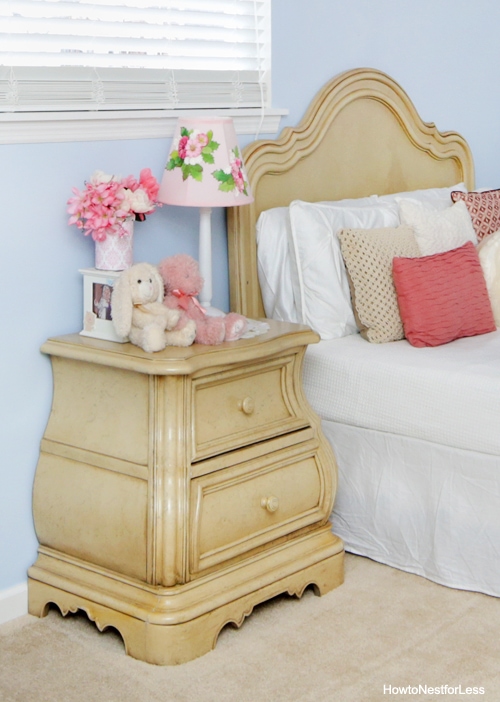 The chandelier we found on sale from Lowe's and all of the pink valances were on clearance at Bed, Bath and Beyond for $20. The paint color is Poetic Prose from Clark+Kensington at Ace Hardware.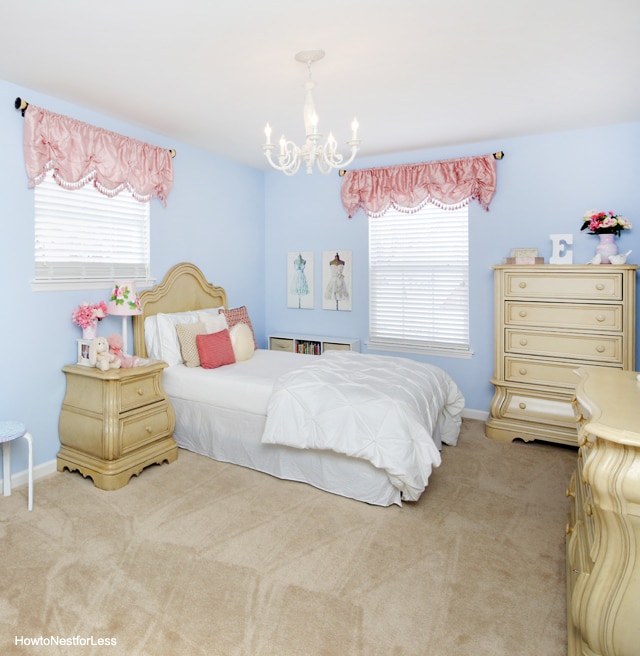 And the white chenille back rests are from Walmart. $16 a piece. Yep, bargain shopper here. And they're great for sitting back while watching our little lady perform sold out shows in her bedroom.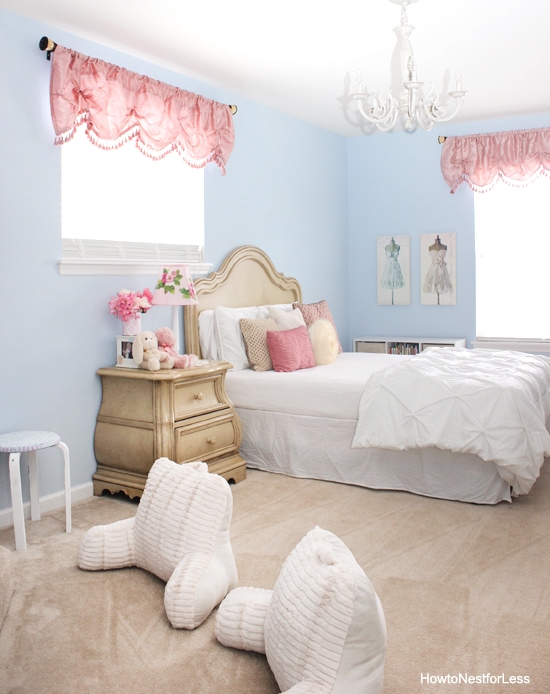 While my daughter has a large walk in closet to keep most of her toys, this little white organizer from Target holds her books, American Girl doll clothes, Barbies, and little play figurines.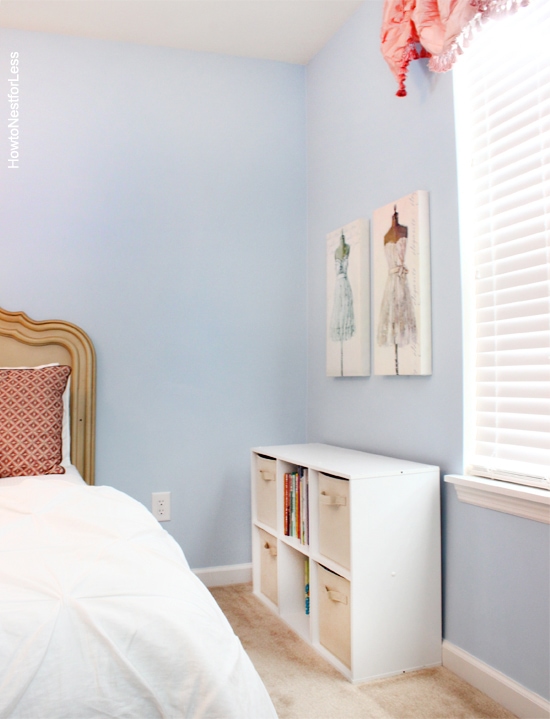 It feels pretty good to have a room crossed off my to-do list, even if it's not something that I necessarily use everyday. But I wanted this house to feel like her home. And trust me, it worked.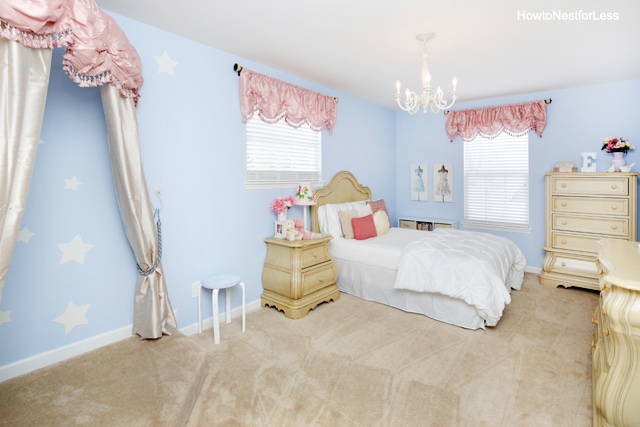 Stay tuned for more posts this week about her bedroom makeover, including how we actually completed the stage and some additional behind-the-scenes projects!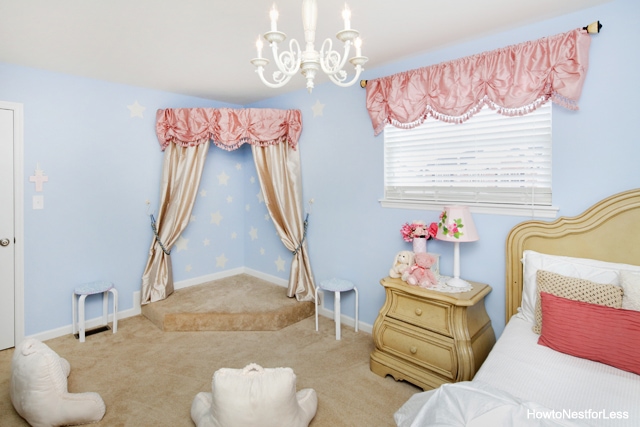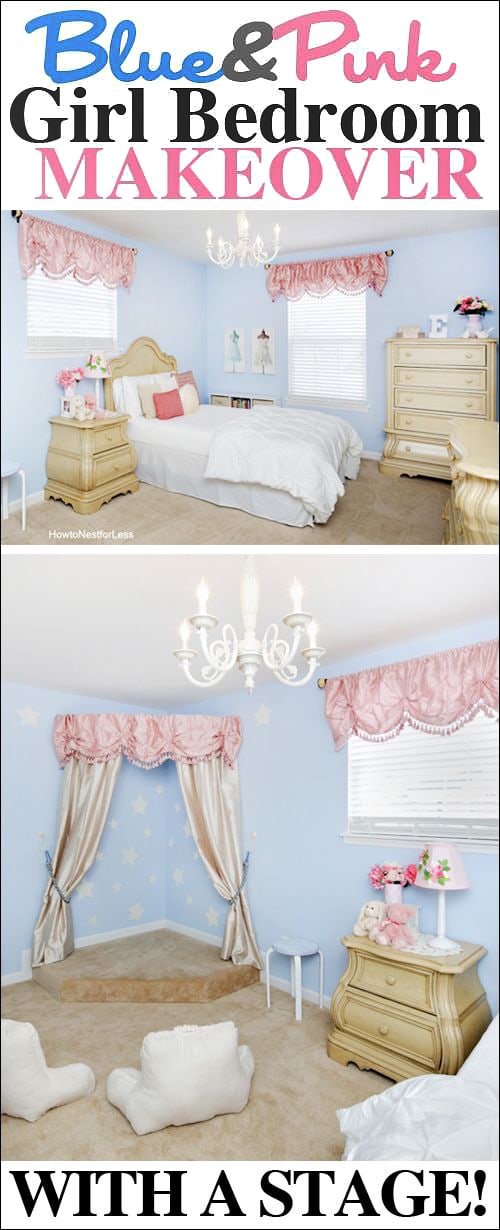 Additional photos from Steven B. Smith Photography 
Linking up here:
Serenity Now, The DIY Showoff, Between Naps on the Porch, Carolyn's Homework, Sugar Bee Crafts, Uncommon Slice of Surburbia, Home Stories AtoZ,  The 36th Avenue, Today's Creative Blog, Not Just a Housewife, Monday Funday,