This giveaway has ended.
Today I'm having a giveaway for THREE different product lines of Deco Art paints! Yep, that's right. I received a bunch of paints to review a couple of weeks ago and decided to share a HUGE portion of my favorites from my personal stash with one lucky winner.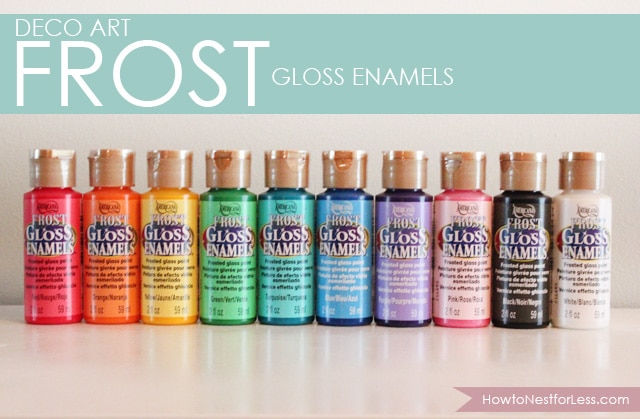 Frost Gloss Enamels:
translucent paint with a frosted glass finish. Can be baked for dishwasher-safe finish.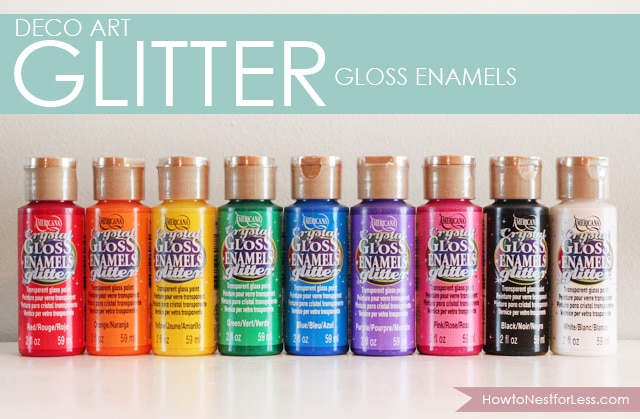 Crystal Glitter Gloss Enamels:
translucent paint with ultra-fine glitter flakes. Can be baked for dishwasher-safe finish.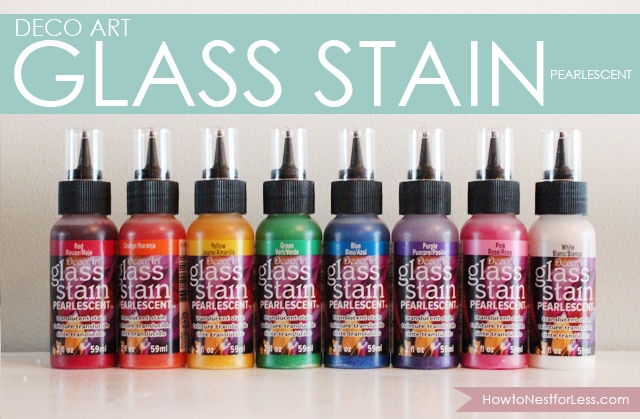 Glass Stain Pearlescent Enamels:
translucent pearlescent colors, great for creating the stained glass effect. Easy writing tip makes it super easy to use!
________________________________________________________
So in all ONE WINNER will receive:
10 FROST glass paints
9 GLITTER glass paints
8 GLASS STAIN glass paints
And I'm gonna make it super easy to enter:

JUST LEAVE ME A COMMENT BELOW TELLING ME WHAT PROJECT YOU HAVE IN MIND FOR THESE COOL PAINTS!

Winner will be announced on Friday, September 7th.
US residents only.
This is NOT a sponsorship or giveaway from Deco Arts. These paints are from my own personal craft stash. None of the paints have been opened or used (I'm not that cheap). Good luck!