We have a tradition in my husband's family to make a fun little dessert for the kids every year… Easter Bunny Pear Fruit Salad. It's adorable and delicious! Plus the kids love help making them.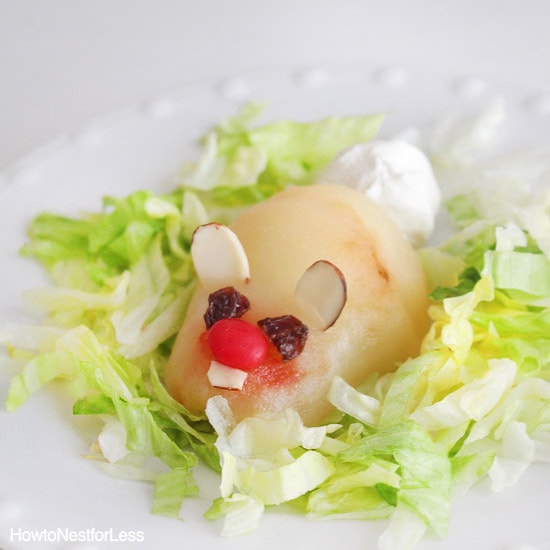 INGREDIENTS:
• Pear halves, canned
• Slices almonds
• Cream cheese
• Shredded lettuce
• Raisins
• Red hots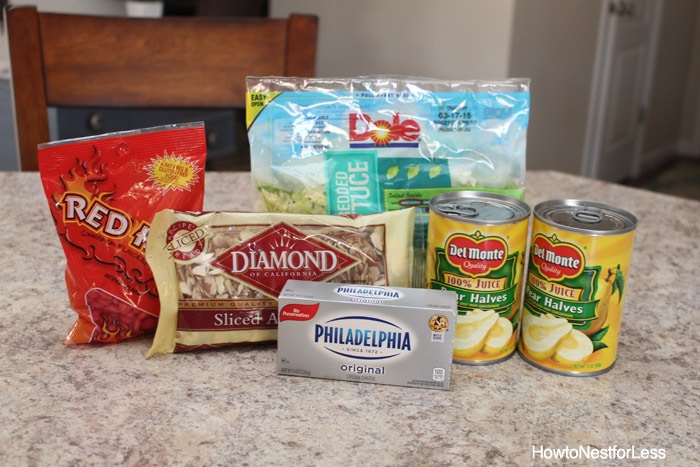 DIRECTIONS:
On each plate, spread a handful of shredded lettuce.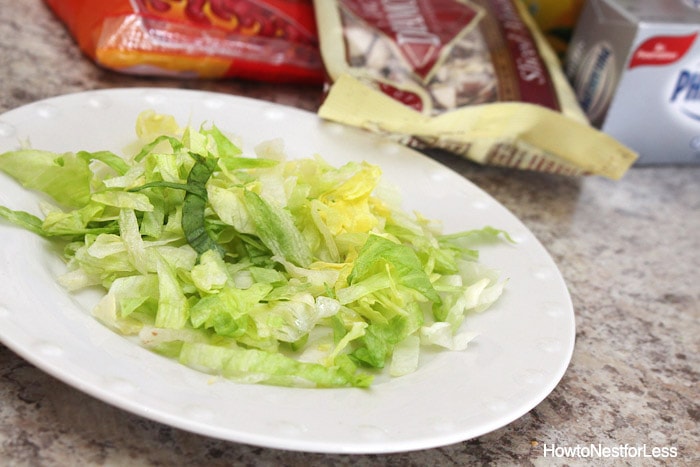 Next add a pear half on the bed of lettuce.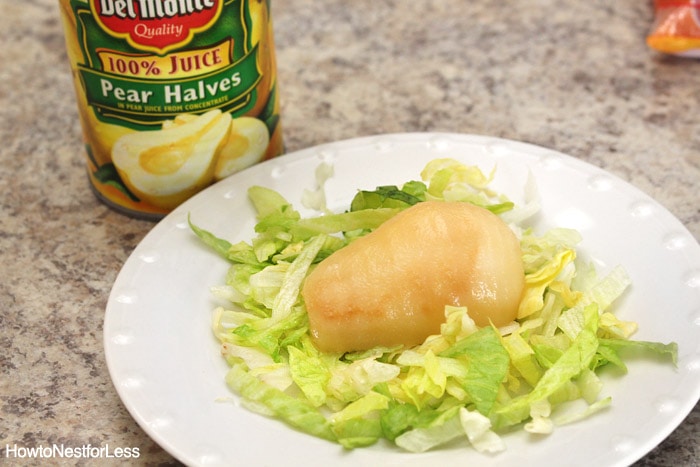 On the wider part of the pear half, add a dollop of cream cheese.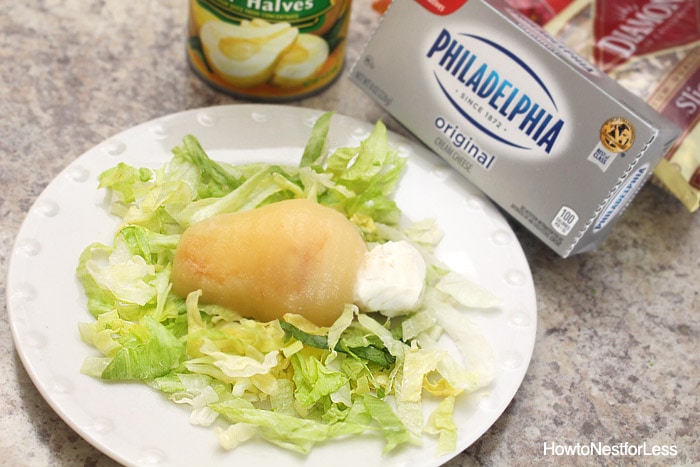 Next it's time to add the fact. Use two full almond slices for the ears, half of a raisin for the eyes, a red hot for the nose, and a little squared off almond piece for the teeth.
And that's it! Super simple.
A great Easter busy projects for the kiddos.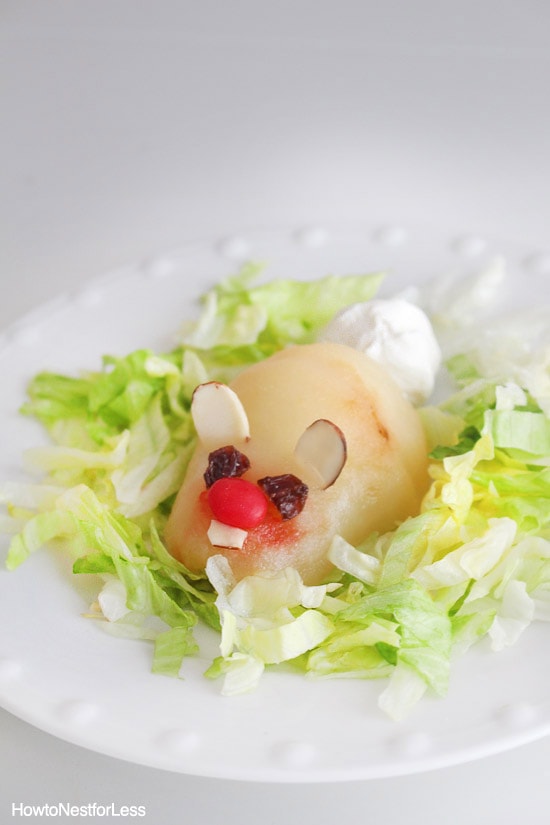 Plus it's a healthy dessert.
Gotta love that!