If you saw my Easter kitchen décor post on Monday, you may have noticed the fabric scrap chair ties. They were seriously my favorite part of this mini holiday makeover, plus they basically cost me only $6 to create!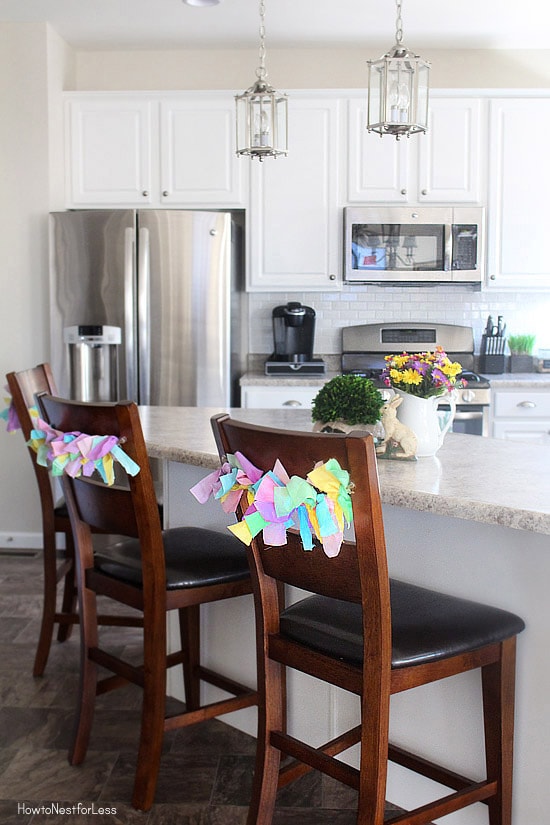 All I needed for this project was some twine, fabric scraps, and some Command Brand mini hooks.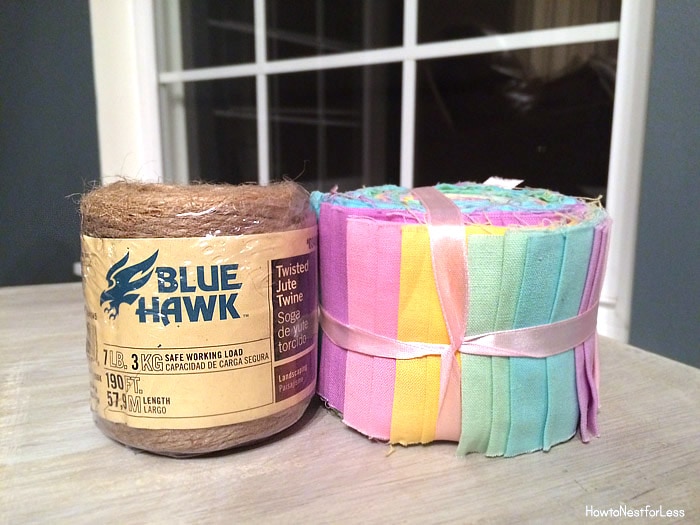 Now normally I purchase a yard each of different colored fabrics for my scraps, but I found this roll of pastel colors on clearance from JoAnn's so I had to scoop it up. Luckily I already had the twine and hooks on hand from previous projects.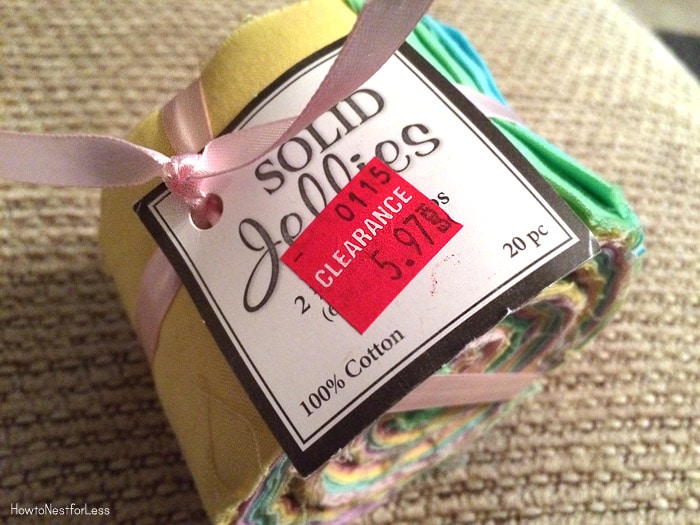 To prep the fabric I cut each color in half, then in half again. Next I measured the backs of my 4 kitchen stools for the width of each piece of twine.
There were 10 colors total in the fabric scrap roll so I just tied them onto the twine in a pattern using 2 sets for each chair (20 ties total).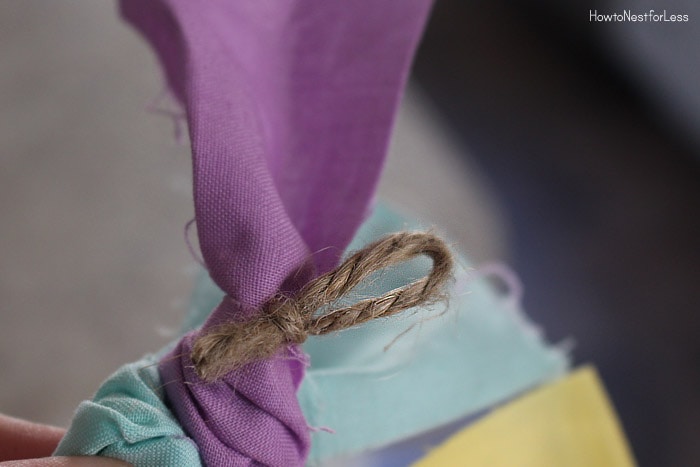 I tied a little loop onto the end of each twine piece and secured it to the back of the chairs with mini Command Brand hooks.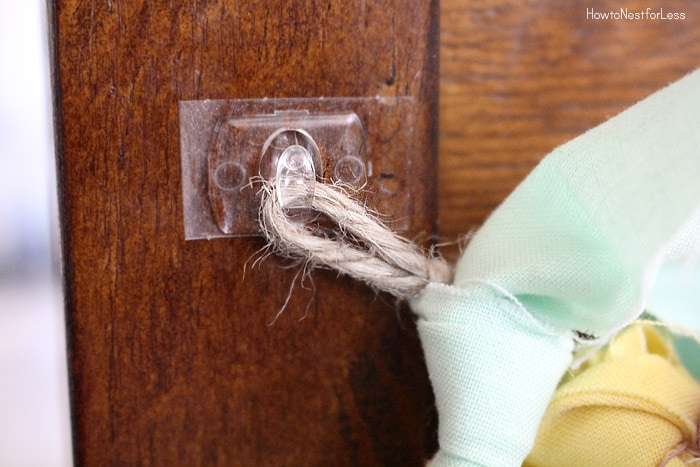 Super easy project that I did while sitting on the couch watching TV. Plus it didn't break the bank. Gotta love those projects!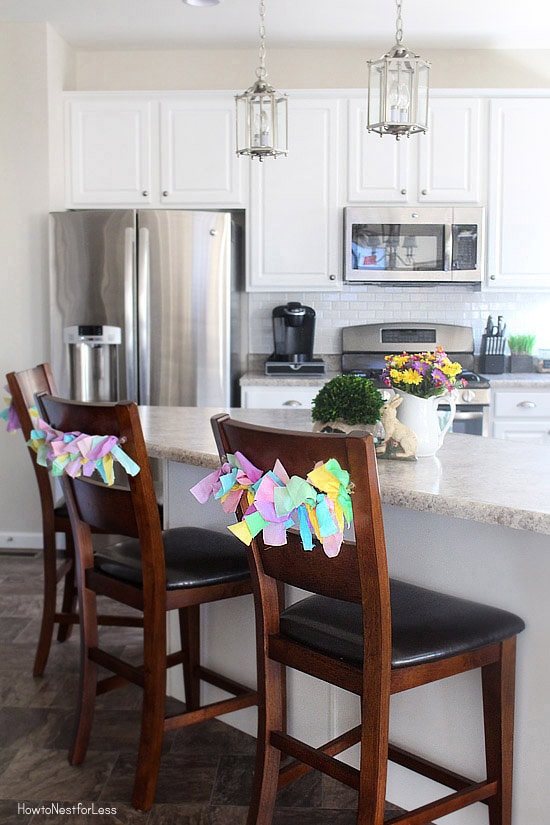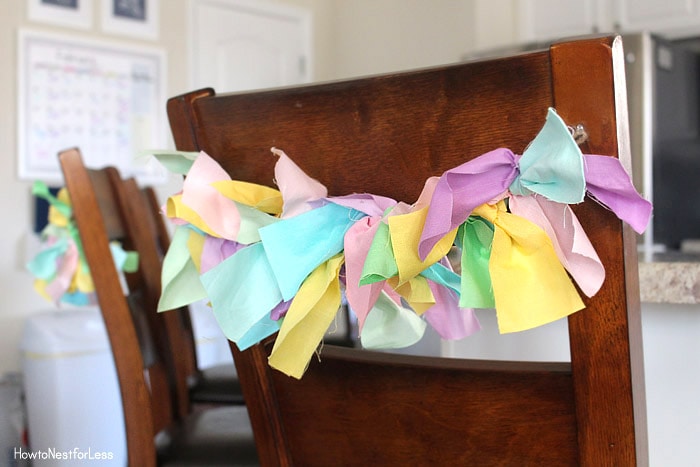 More fun Easter projects still to come next week!
Stay tuned.