My favorite time of year is fast approaching! Cooler weather, football, bonfires, and of course all of the decorations! So let's celebrate this season with new Fall Wreath!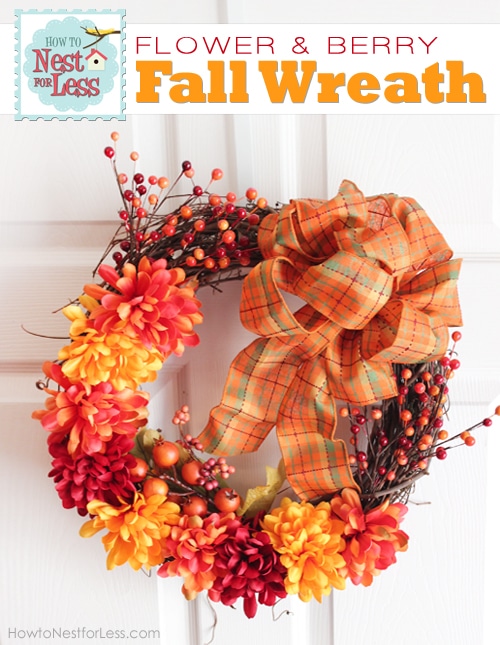 I gathered some supplies from Michaels:
grape vine wreath form (Michael's)
fall colored flowers (Dollar Tree or Michael's)
multi colored spray (Michael's)
big orange bow (Michael's pre-made bow or make one yourself)
hot glue gun
scissors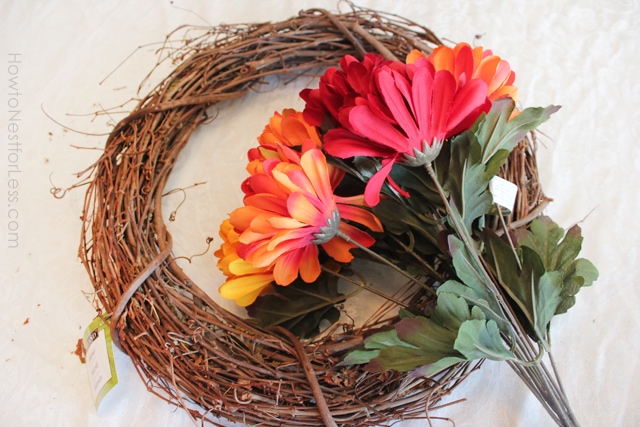 To get started I plucked off the flowers from the rest of the arrangement (no need to cut, they just popped right off). I did use my scissors though to trim off the excess plastic that was the connector to the stems.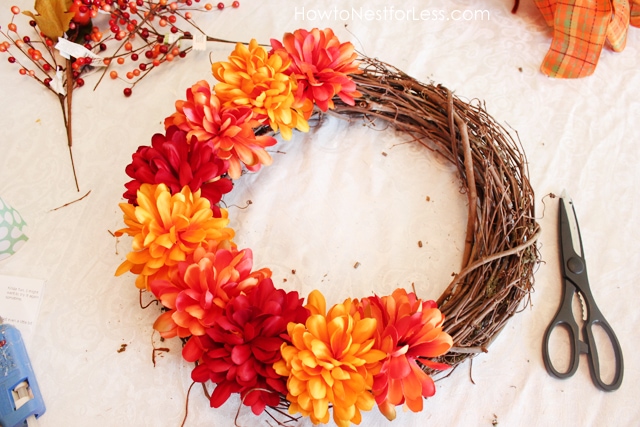 I then used my handy dandy hot glue gun to adhere the flowers to the wreath form. Once I had all the flowers in place around 70% of the wreath, I secured all the flowers with a bit of wire (just to make sure the wind wouldn't destroy my wreath outside!).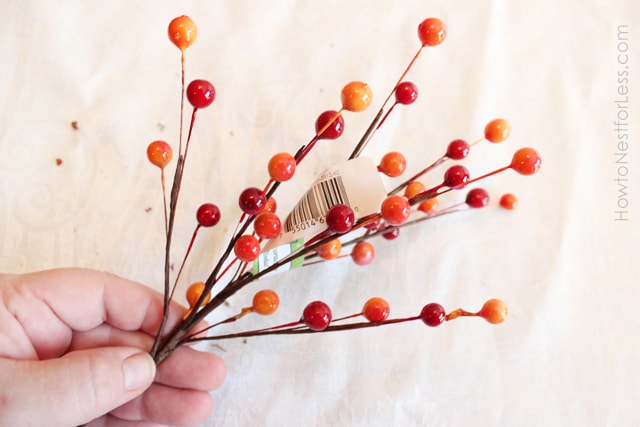 For the remaining blank parts of the wreath, I filled in with the multi colored spray and a large orange bow (I have to admit I used a pre-made wire bow from Michael's, sometimes a girl just wants to be lazy… and I had a 40% off coupon).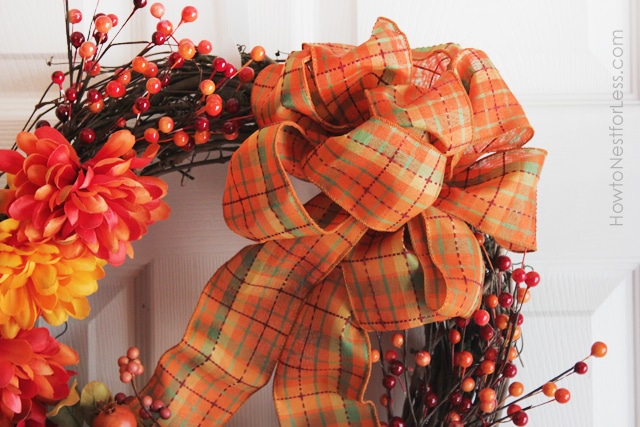 I added a couple finishing touches like the mini pumpkin spray and that's it!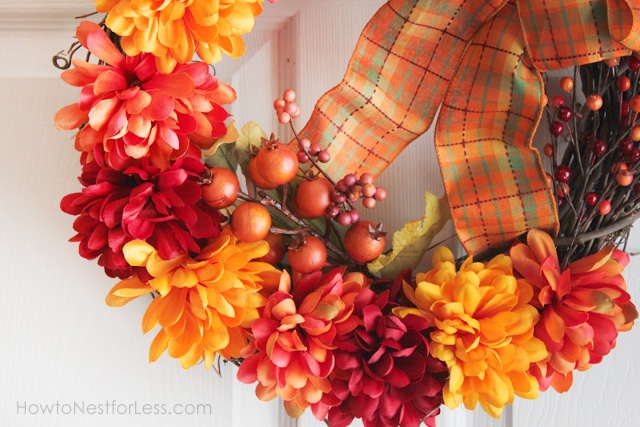 It was only about a 20 minute project once I had all of my supplies in place.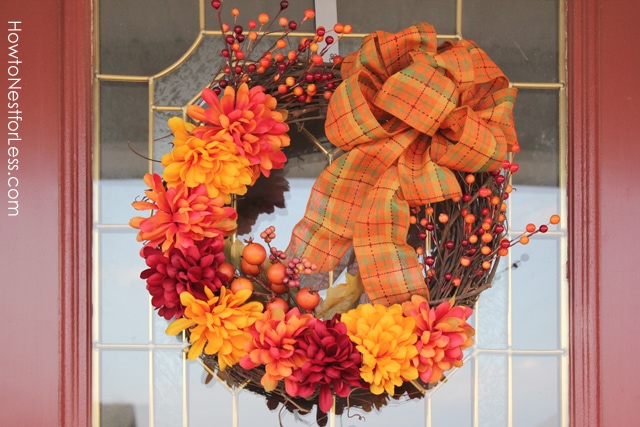 Costs for my Fall wreath: $8 for the grape vine wreath form, $4 for all the spray (it was on sale 40% off), $4 for the flower arrangement (on sale 40% off), $4 for the pre-made bow (I had a coupon). So that's a total cost of $20. Not too shabby, right?