So since we only have a couple of short weeks left in this year, I thought it would be interesting to take a look back and see where I am on my list of Home Goals for 2012 that I wrote back on January 11th. Let's take a look!
1. GREAT ROOM MAKEOVER: OK, yeah… this one is still a work in progress. Way to start off the first goal with a bang, right?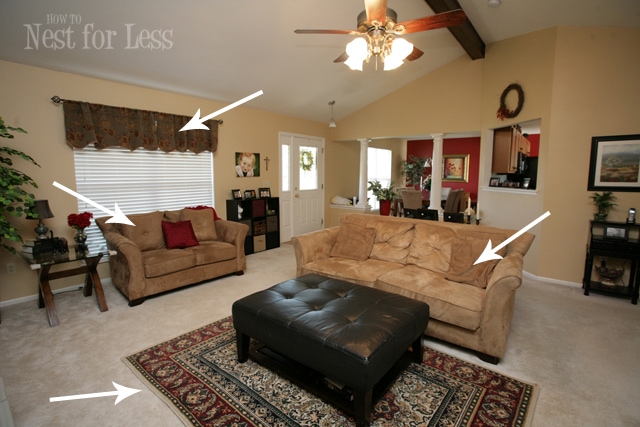 Well in 2012 I did paint the walls, hung some new drapes, bought new tables, and gave makeovers to some tables seen here, here and here. I still have my old red chairs in this room that I would like to switch out and need a new area rug, but it's definitely on the right track to be completed in 2013.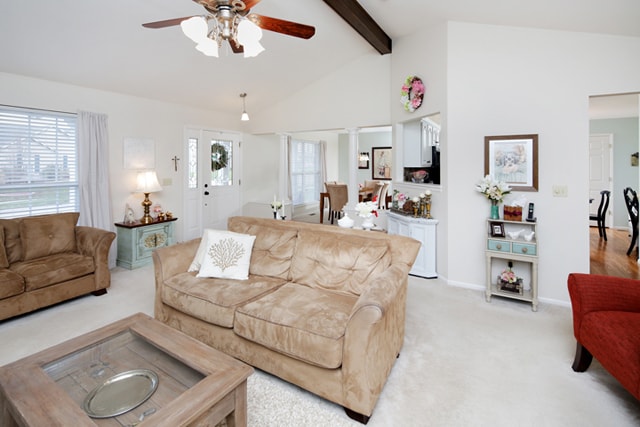 2. DINING ROOM MAKEOVER: Yeah, I know in my Home Goals 2012 I said that I would never get rid of the red wall. Umm… guess I had a change of heart.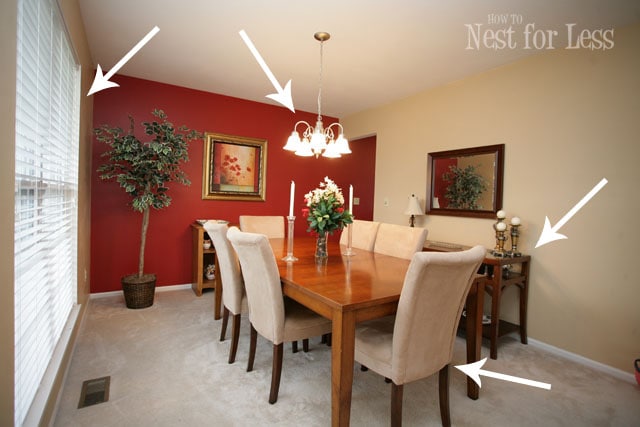 Seriously, it's amazing how much my tastes have transformed in the past 12 months. In January I was talking about adding pops of bold blues infused with the red. As you can see… Not. Even. Close.
I replaced the little side table with a piano that my cousin gifted me, painted the red wall the beautiful shade of Sea Salt by Sherwin Williams, purchased some drapes, and hung some beautiful vintage-inspired portraits of my daughter. Cheap changes that made a big impact.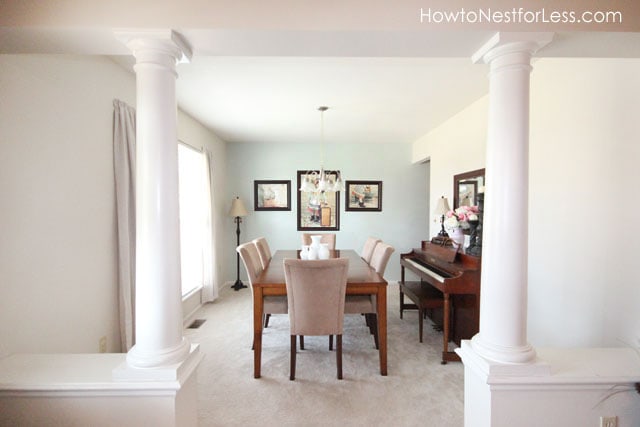 3. KITCHEN MAKEOVER: Yep, I painted my kitchen cabinets in 2012! This is definitely my favorite makeover of the year. It's amazing what a little bit of paint can do, isn't it? And while I didn't get new flooring like I was wishing for, I'm still 100% happy with the outcome of my mini kitchen makeover on a budget.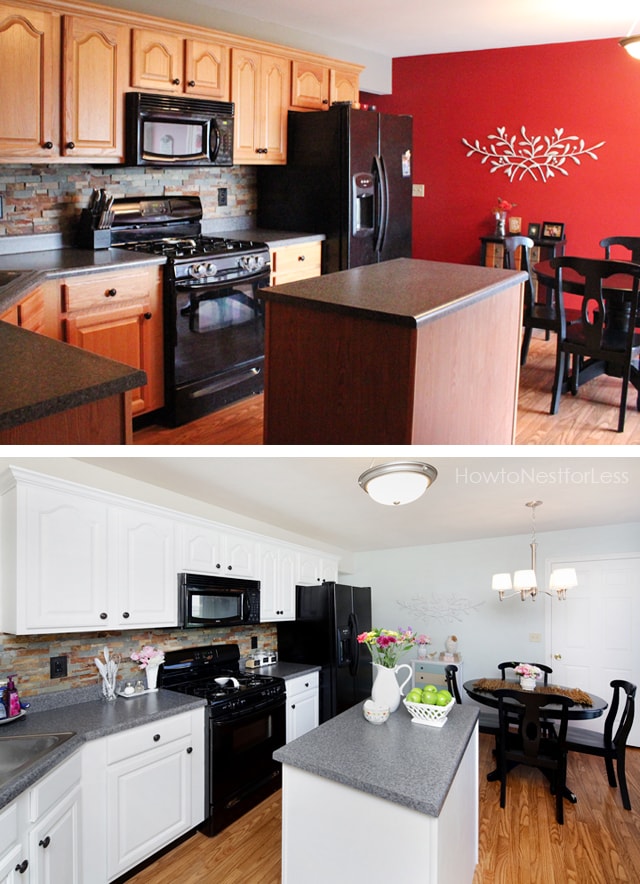 4. CRAFT ROOM MAKEOVER: Can you believe that THIS is what my craft room looked like a year ago? It's hard to believe!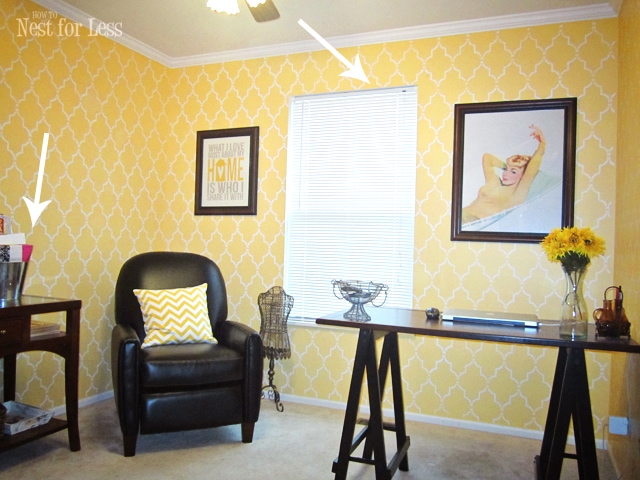 While I hated to paint over that yellow stenciled wall that I poured my heart into, I was ready for a functional desk and workspace in my new craft room.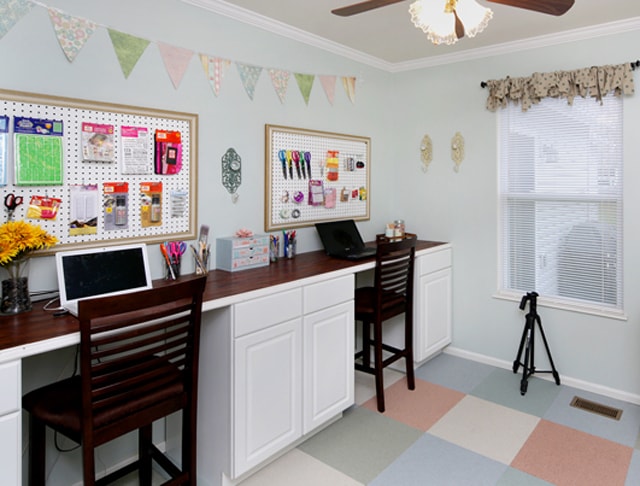 5. BACKYARD: OK, this one was a complete failure. I didn't touch my backyard ONCE this past year. I didn't even plant anything new in the yard. I was able to give my front porch a mini makeover, but that's about it for the outdoors. Guess I'll have to tackle that in 2013 (urgh).
So, how did YOU do with your Home Goals of 2012?
Did you accomplish any big projects? Or just some small ones?
Stay tuned the first week of January when I introduce my Home Goals of 2013!