Since some of you are new here, I decided to show you how to navigate through some of my older projects (in case you've missed 'em). I've been busy creating a Photo Project Gallery and Inspiration Files page, plus finally updated my House Tour. Come take a look!

You can find all of these new pages located under the My Projects drop down menu. And to help you navigate, I included a small project photo with each link so it's easier to see exactly what project you're about to see!
Just click on the text link below each photo to get redirected to that project page for the full tutorial.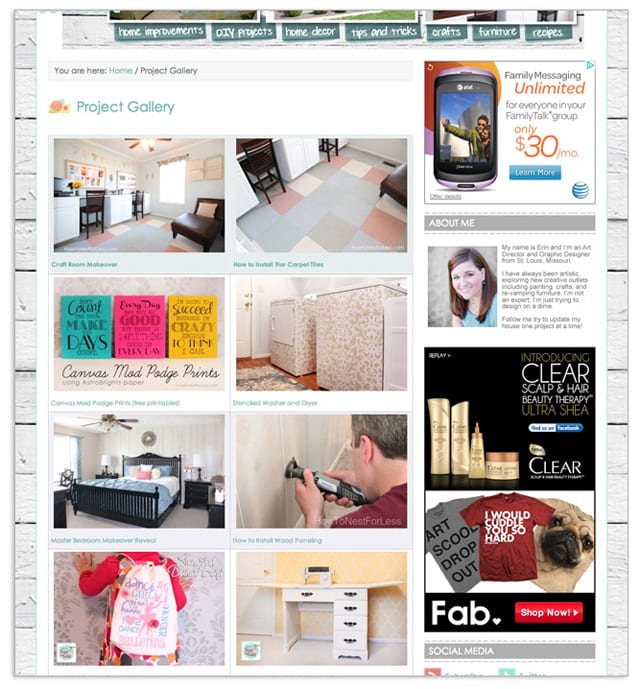 The next subpage I've been tweaking is my Inspiration Files. These are roundups of my favorite projects across the web (and some of my own) that have been categorized for easy searching (pretty cool, right?).
There's currently about 20 different Inspiration File topics so enjoy!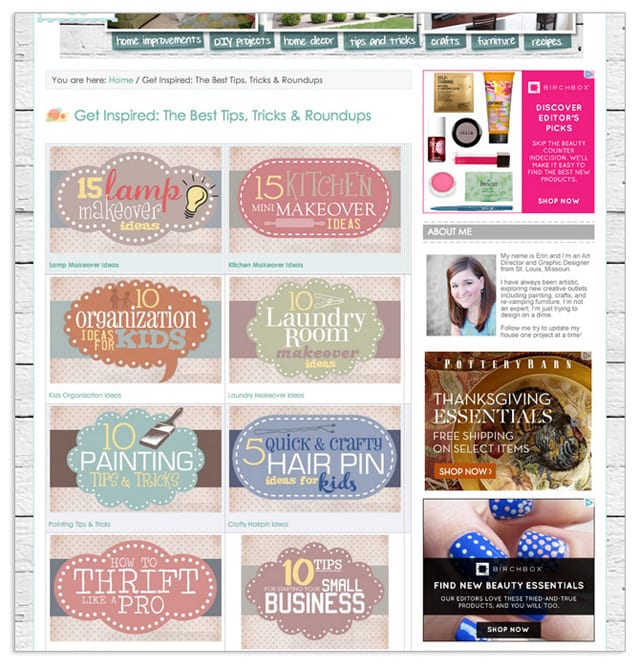 And lastly I have my updated House Tour. Here you can see the main photo of each space and easily click to the complete room makeover.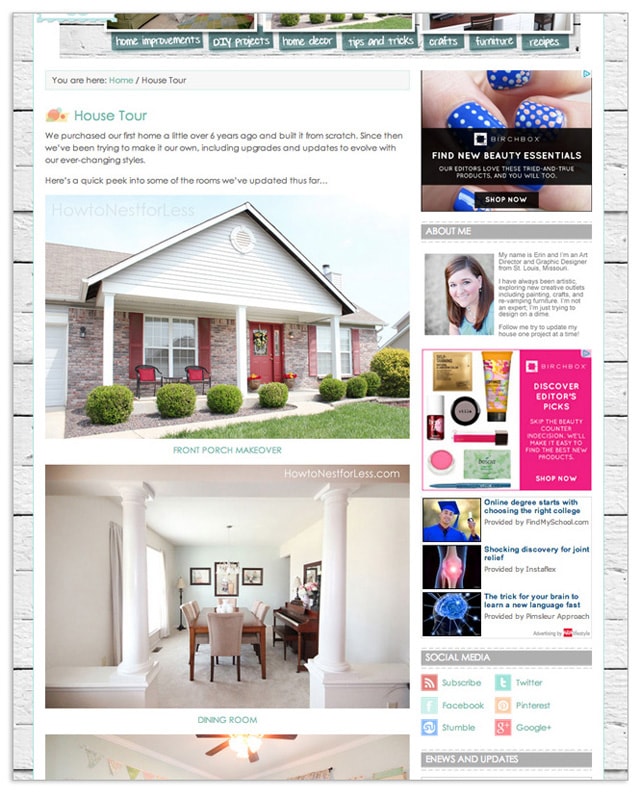 I hope you enjoy the new navigation! Remember you can always sort by categories from the drop down menu in the top navigation bar, or look at the archives in my sidebar with all of my posts from the past year and a half.