This jingle bells wreath came together at the last minute and was super easy to make!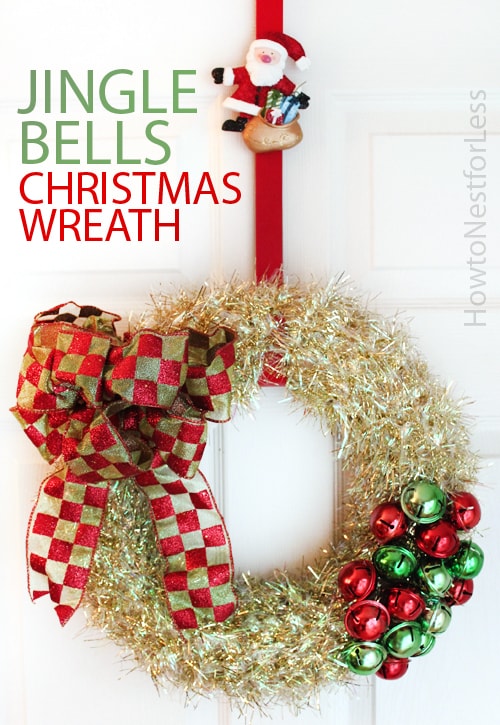 I seriously threw this Christmas wreath together last night around 7pm. I had a full day of activities including a photo shoot for some friends and hand painting furniture for my brother, but for some reason I still felt the need to do some holiday crafting late last night. So I went through my craft closet and found some supplies (mostly from the dollar store). I came up with a little Jingle Bells Christmas Wreath. Come take a look!

Here are the supplies I gathered:
3 garlands of 9ft tinsel from Dollar General
Large bow from Michael's
2 packages of bell ornaments from Dollar General
Straw wreath form (still in plastic wrap)
Greenery pins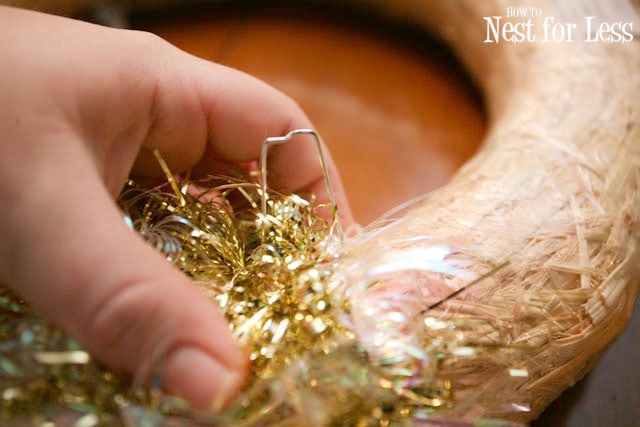 I wrapped the straw wreath in the tinsel using greenery pins to secure it in place. Then I used the same pins to attach the bells to the lower right corner (16 bells total).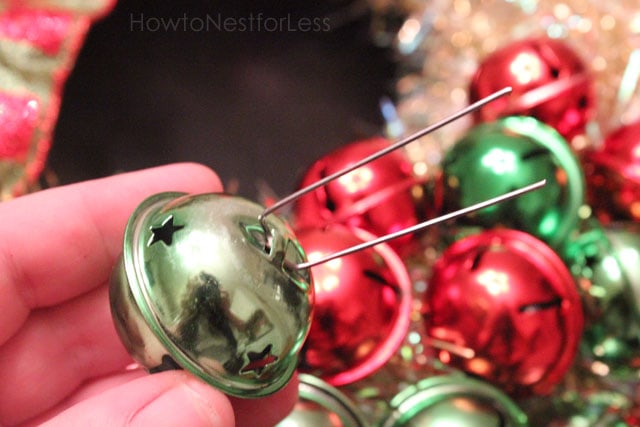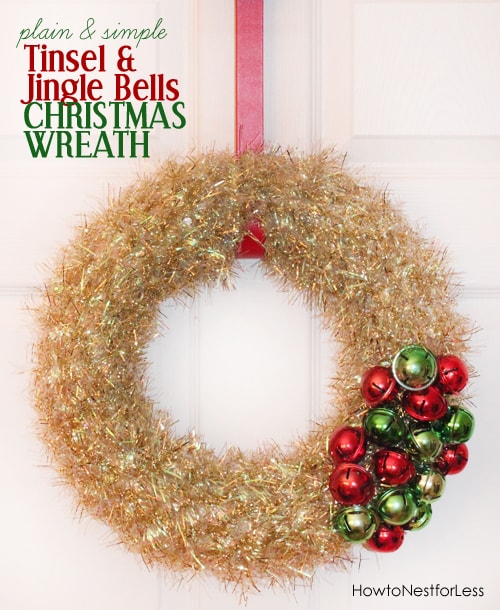 Now I was actually kinda OK with how the decorative wreath looked already, but then I found a leftover large gold and red wire bow from Michael's that I picked up for 40% off last week. Either way, it's a cheap and easy holiday project that took me less than 20 minutes to create.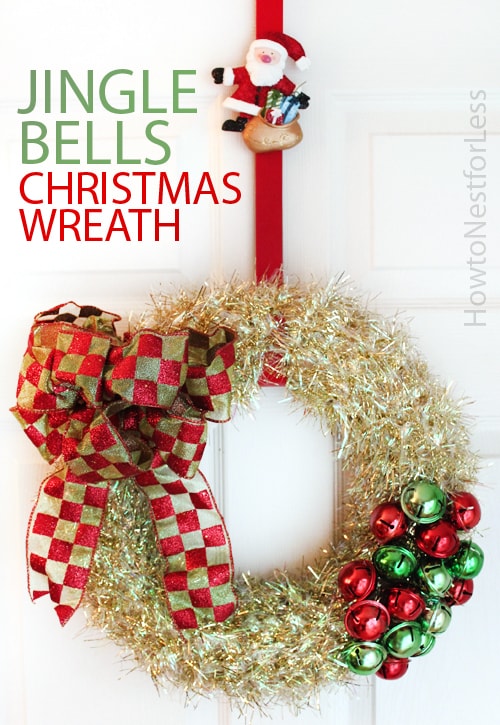 And sorry for the subpar photos, but again it was after 7pm last night when I started crafting and wasn't really expecting to have a photo shoot in my kitchen. Gotta love those easy last minute projects!