I'm so happy to have this room finally completed… and on strict budget no less. There's plenty of photos to share, so take seat and get comfy for the grand tour of my Laundry Room Makeover…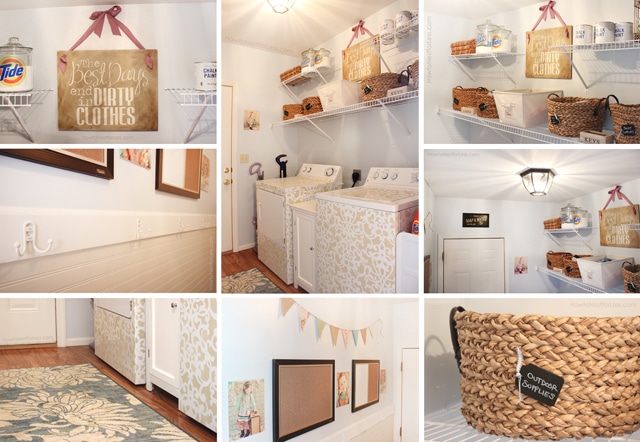 Our laundry room is right off the garage and the most used entryway in our home. I wanted to make this space bright yet purposeful: plenty of storage and organization.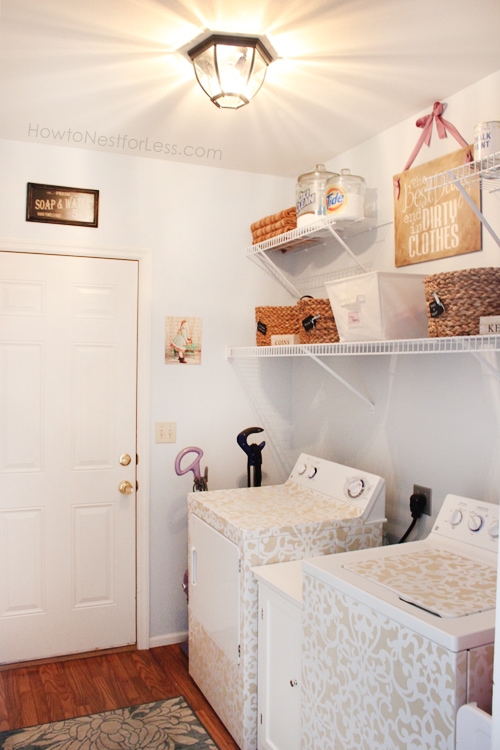 The biggest change in this room was my washer and dryer mini-makeover. Yep, a little paint and a fancy stencil from Royal Design Studio did wonders for my old friends. You can see the tutorial for the transformation here.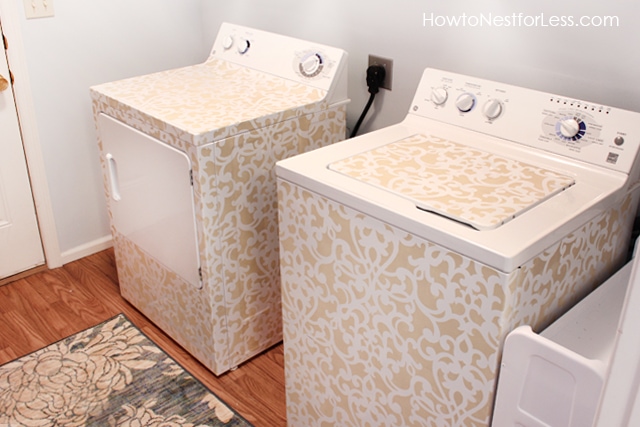 Overall I needed to lighten up this room since there is no window or natural light. To brighten the space, I gave the entire laundry room a fresh coat of paint: Hinting Blue by Sherwin Williams HGTV Home line.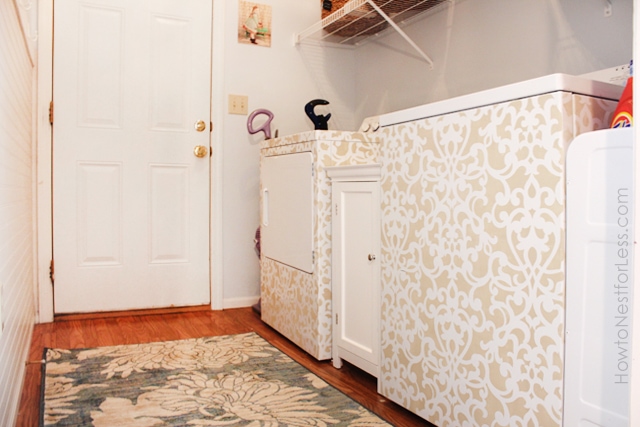 I have bead board and hooks along the opposite wall of the washer & dryer to hang our jackets and coats. One piece of 4x8ft bead board, one piece of molding and a couple of hooks created the perfect space to grab our coats as we head out the door.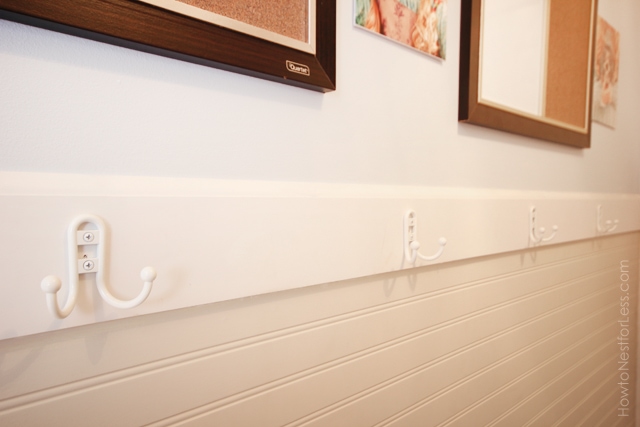 I topped the area with some 8×10 inch canvas prints I made with plain old printer paper  (tutorial to come), bulletin boards and some colorful bunting.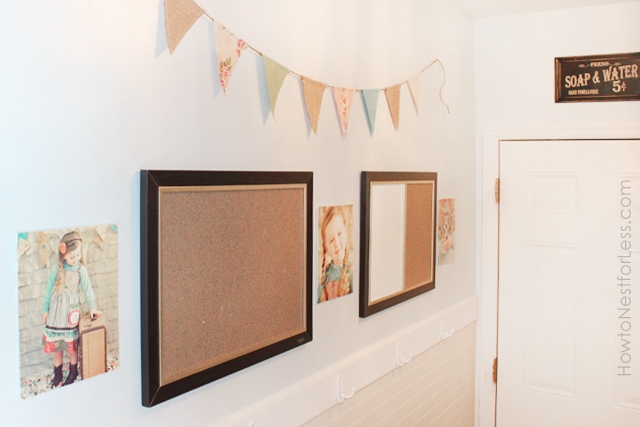 One of my favorite additions to the room is a new light fixture. Love the little sunbeams it creates on my ceiling.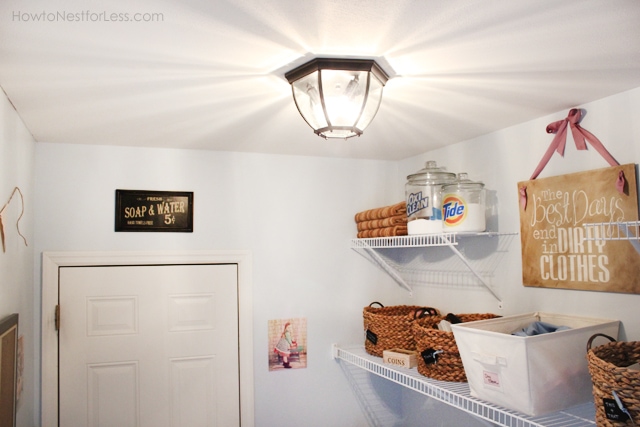 I couldn't afford new cabinets for the Laundry Room so instead I added two new smaller wire shelves for some additional storage.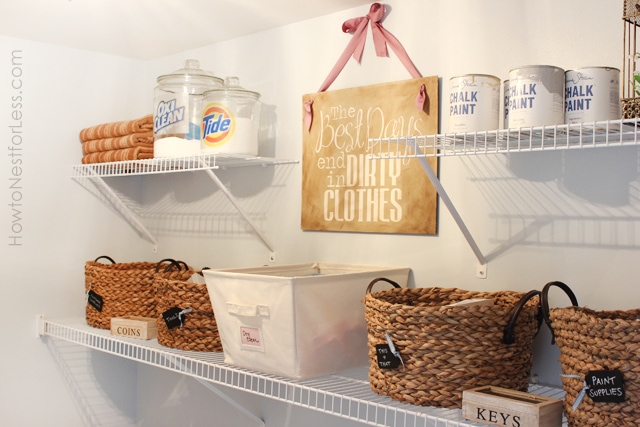 In the middle I hung a sign I created using a 16×20 inch board, vinyl lettering and some Annie Sloan chalk paint. The quote perfectly sums it up!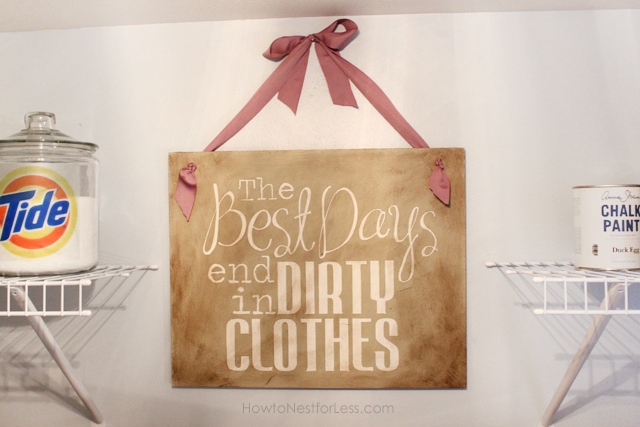 The baskets were on clearance from Kirkland's. I found little tags from Michael's for about 25¢ each, painted them with chalkboard paint and tied them to the baskets.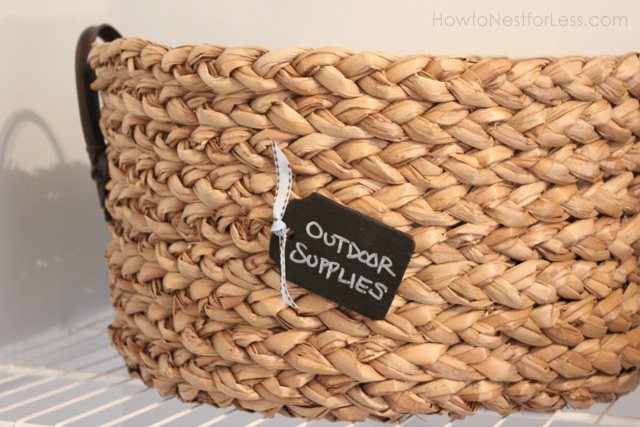 I bought some glass jars, filled them with my cleaning detergents, and printed out some labels using Scrapbooking Attitude (you can see how I used that stuff for another project here).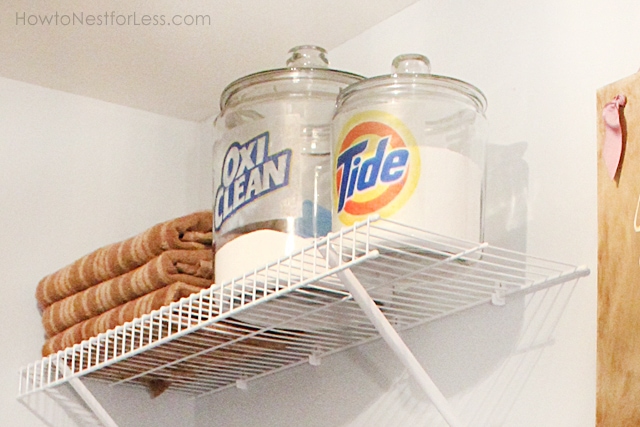 I scored this floral rug from Shaw Floors. Last minute addition that I'm totally diggin'!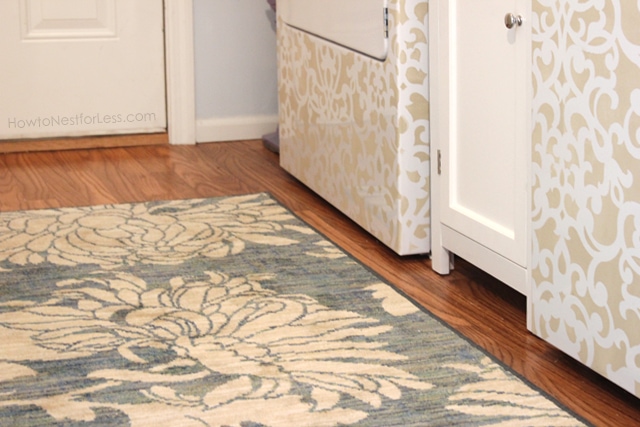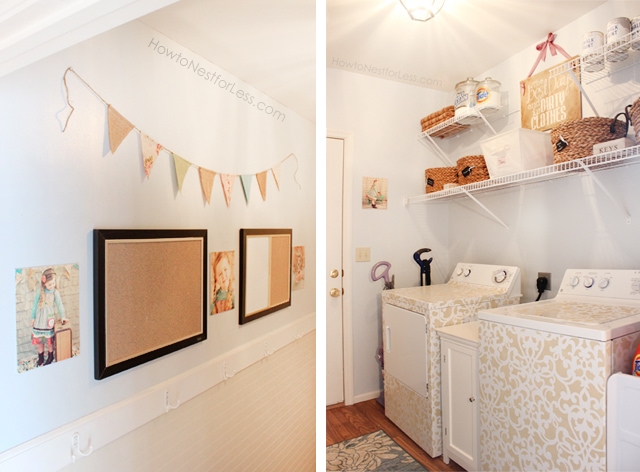 Well, I hope you enjoyed the tour of my new Laundry Room.
I have to say… I'm loving it so far!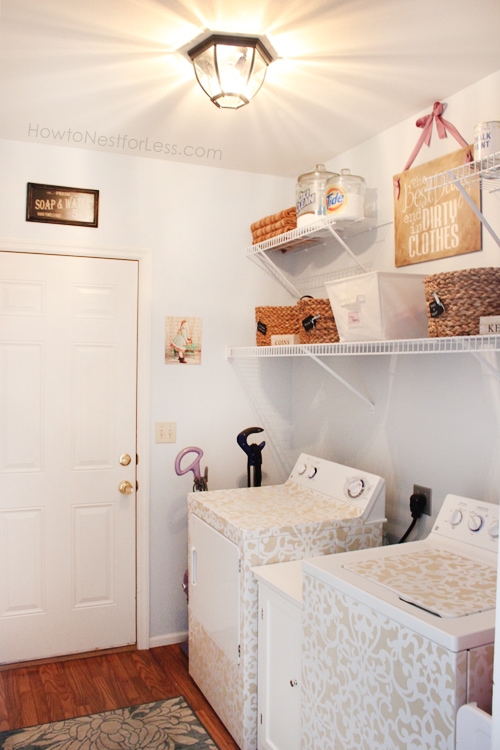 And don't forget to check out my stenciled Washer & Dryer transformation.
You can barely notice all of the scratches and dents, right?