I don't think I've ever really shared about my religious background on this blog. I don't like to post anything controversial and don't want to offend any of my readers who may not have the same beliefs.
That being said… a friend's husband asked me to create a printable for the Litany of Humility, a Catholic prayer for humbleness, for a Mother's Day gift for his wife. I liked the final result so much that I decided to put it in my home, and now I'm sharing it with you today!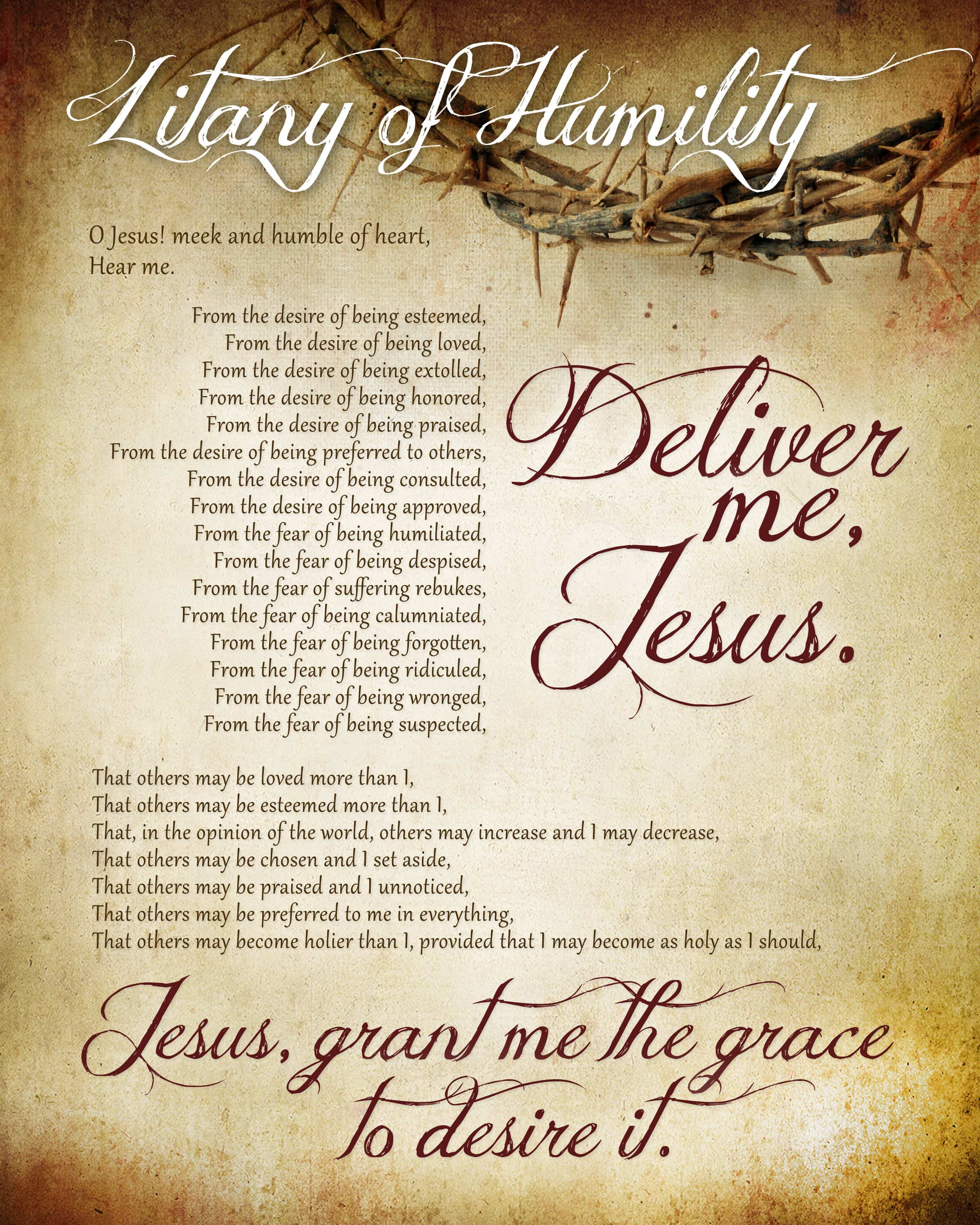 Just click on the file to save to your desktop.
Open and print on normal letter-sized paper.
Trim and place in an 8×10 inch frame.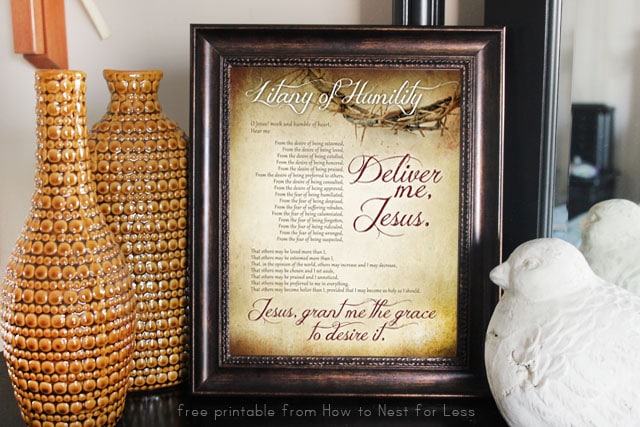 Ok, that's it! I hope some of you will enjoy this 😉