I'm happy I got most of my Christmas shopping completed early because I was able to spend this past weekend focusing on our master bedroom makeover. I'm so excited to get this room crossed off our to-do list, mostly because the white walls were driving me crazy.
But all that has changed now. And I'm loving the color.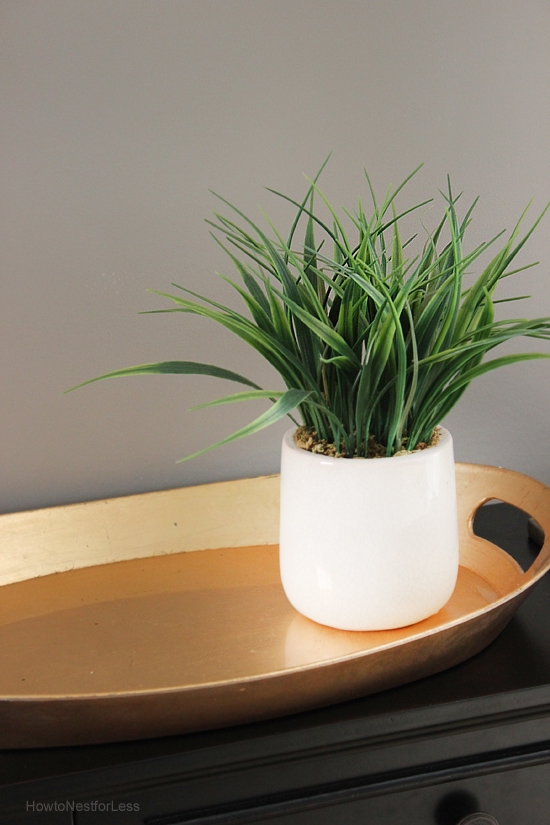 I do have to say that during the paint makeover I was a little scared. This functional gray by Sherwin Williams was quite a change from bland white walls. But I figured if there was a cozy room to use this room, the master bedroom was perfect.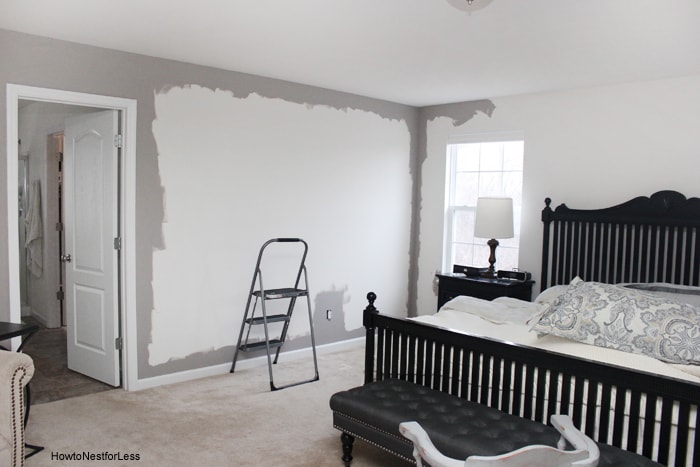 If you remember last week I showed you guys my master bedroom mood board. And I have to say that it's really coming together just like I pictured, thankfully!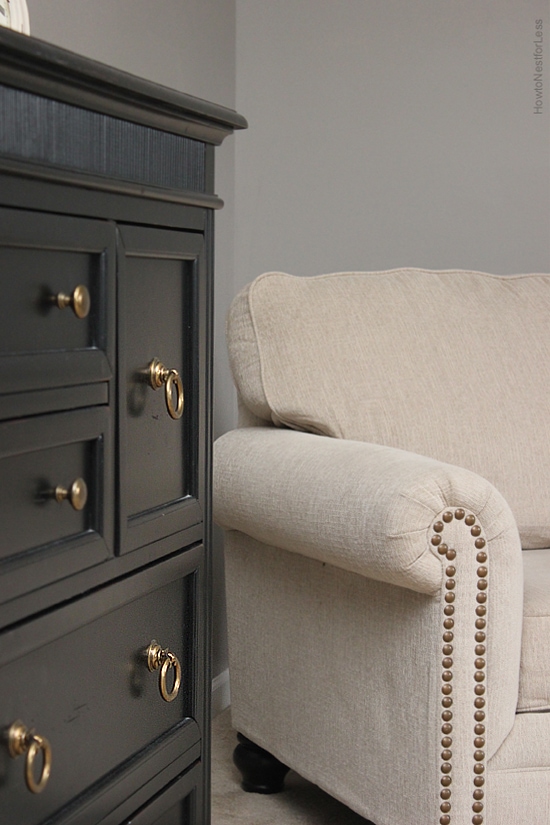 I'm using lots of gold in my design since our current black bedroom furniture has gold hardware and I'm still digging it. Plus the black furniture looks lovely against the dark gray walls.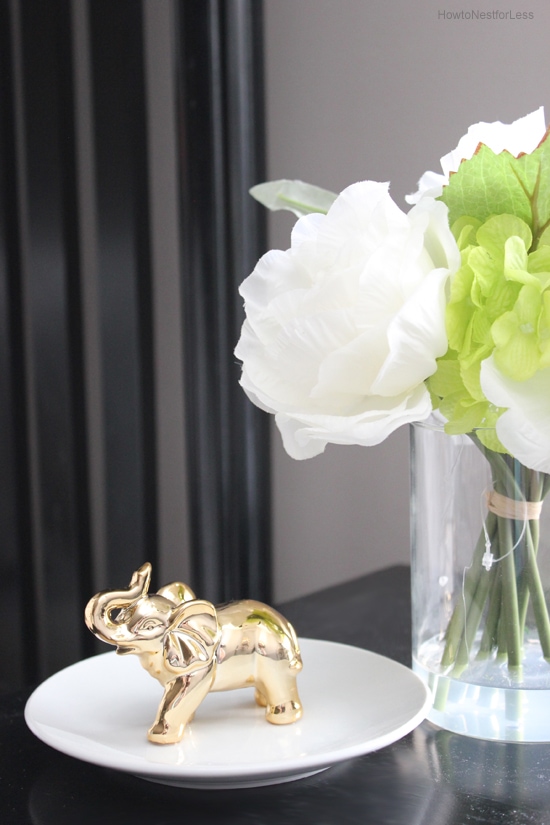 I'm still waiting on a lot of pieces to finish this room, like installing draperies and our new chandelier. At least my new duvet cover is in place and oh, I'm in love.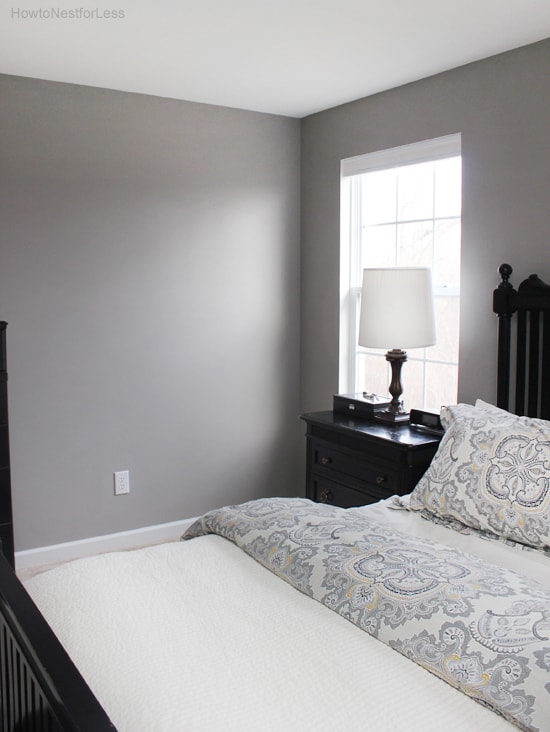 The dark charcoal and gray tones, plus the pop of yellow gold (another reason the dresser hardware works so well in this room). I feel like the gray and gold mix could be a new take on the gray and yellow bedrooms you've seen for the past couple years.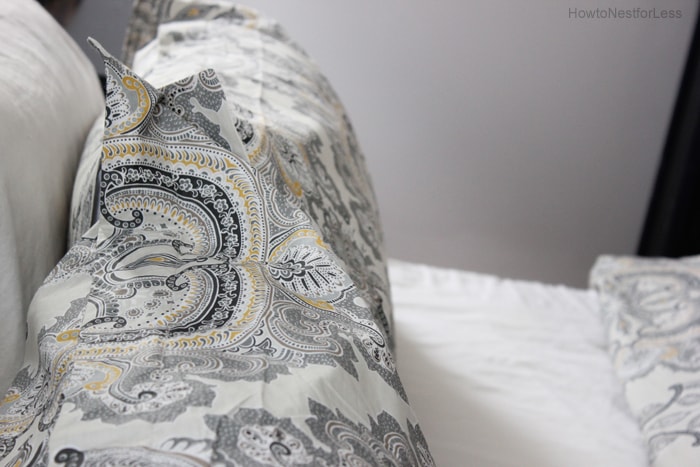 So not much left to do in here, just wall art, drapes, the chandelier, and some other finishing touches. Hopefully I'll get this all knocked out pretty quickly so I have something to show you after the holidays!