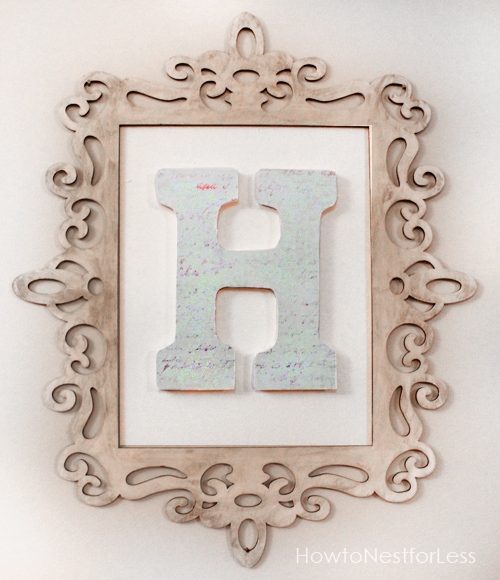 I'm finishing up some last minute projects for my big Kitchen reveal on Monday and I needed something for a blank wall right when you enter from our Great Room.
I thought a monogram would be a nice touch, and the final product only cost me about $7 for new supplies. Come take a look…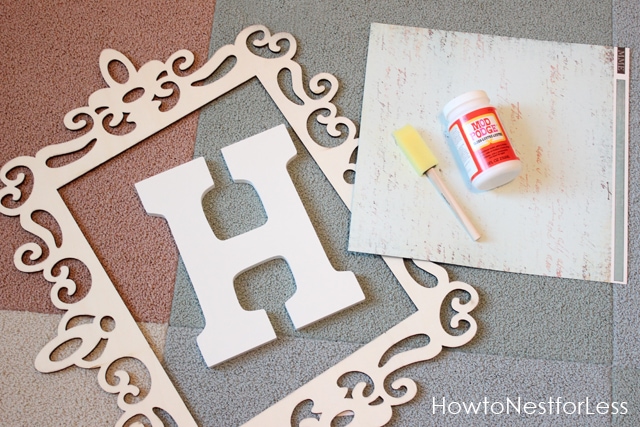 I gathered my supplies:
Scroll frame ($4 from Michaels, used 40% off coupon)
Large H monogram letter ($3 from Michaels)
Mod Podge
Brush
1 piece scrapbook paper (25¢)
Paint
Dark Wax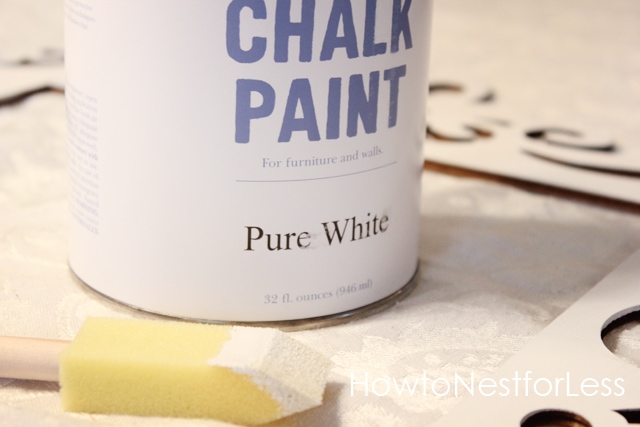 I first gave the scroll frame a coat of Pure White Annie Sloan Chalk Paint. You can really use any acrylic paint; this is just what I had on hand.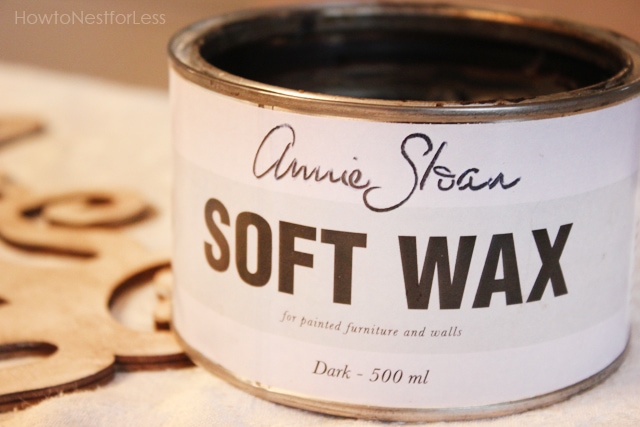 When the paint dried, I gave it a quick coat of dark wax to age it a bit.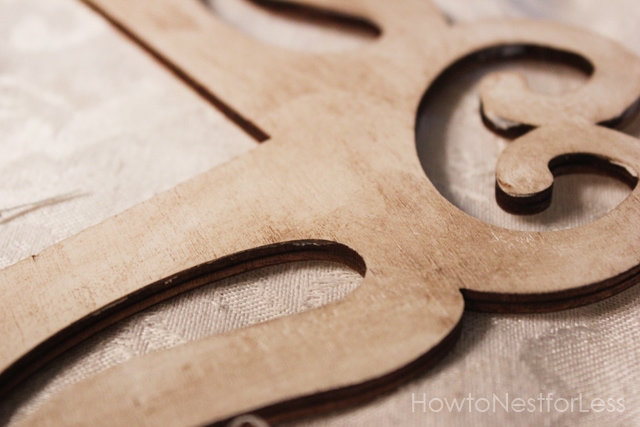 Ain't the final effect purdy? I love dark wax in the crevices of wood.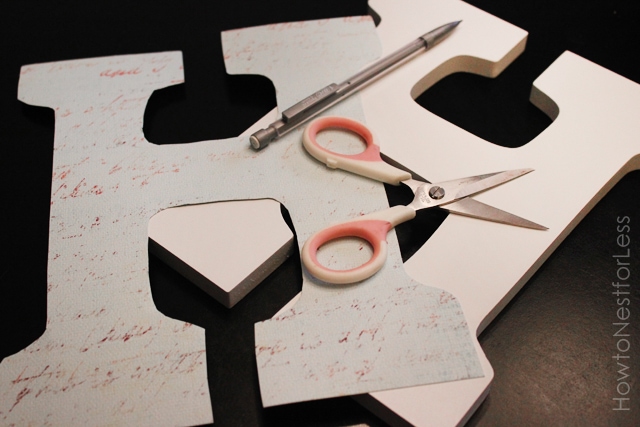 Next it was time to work on the actual monogram. I traced out the monogram letter on scrapbook paper and cut it out.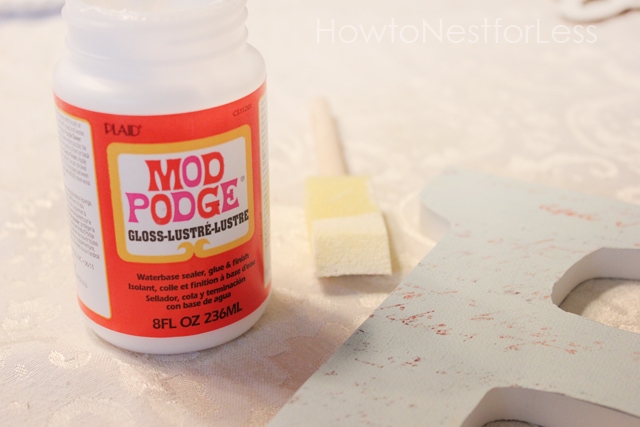 Use a little Mod Podge to adhere the paper to the letter and you're ready to hang. I put up the pieces separate with the H floating inside the frame. Perfect little craft for my kitchen that cost me less than $7 of new supplies. Gotta love that.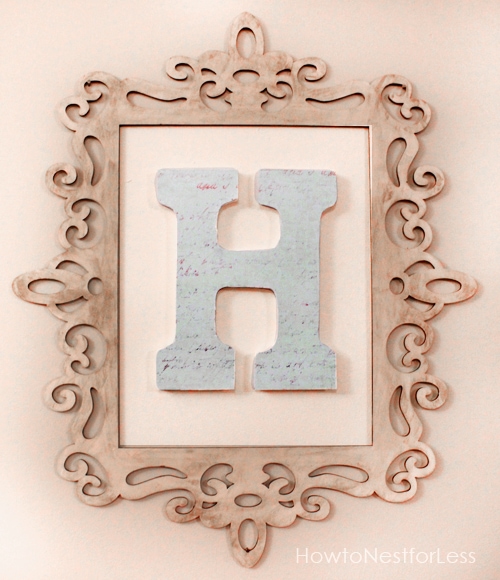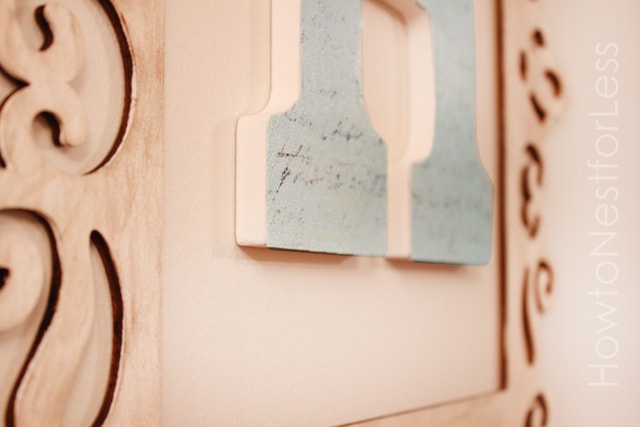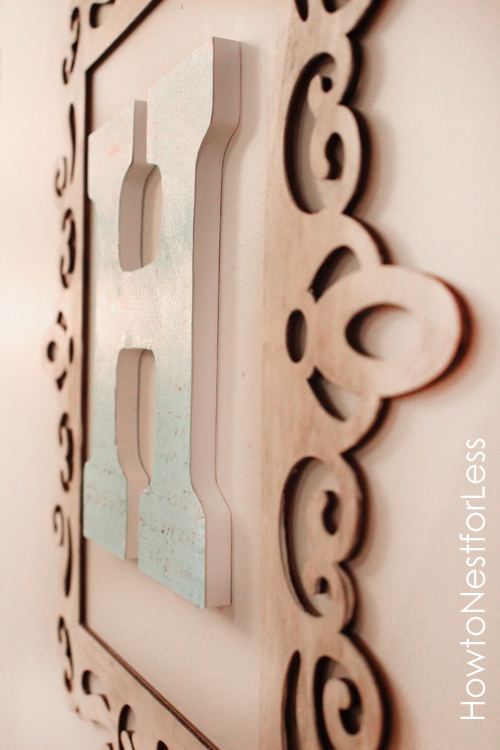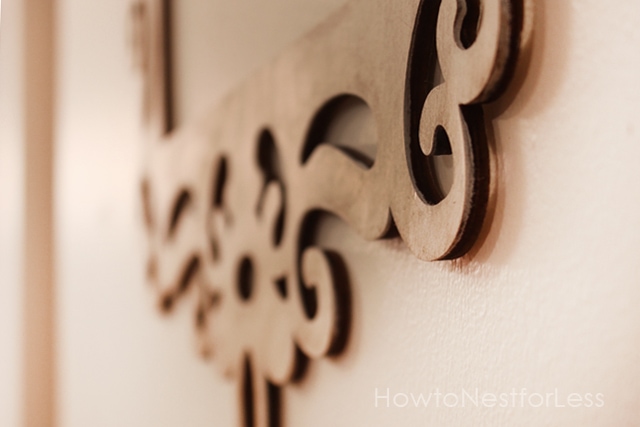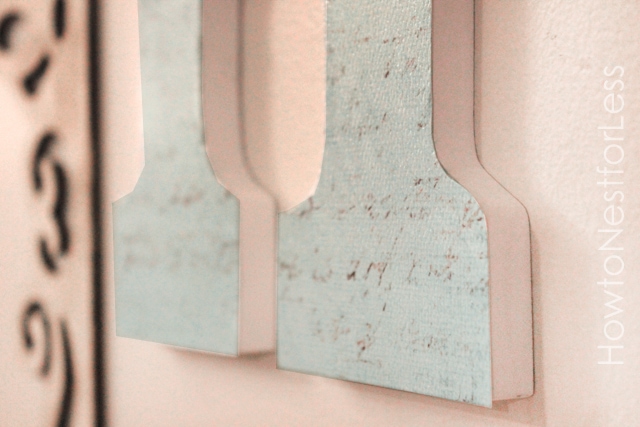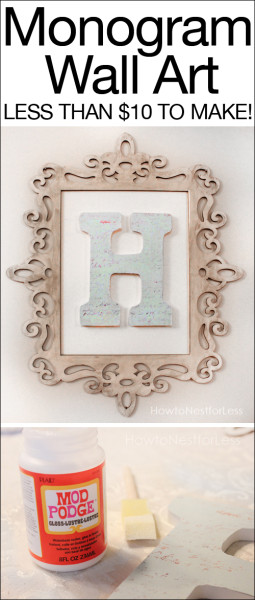 I wish I could show you some better photos of this,
but I don't want you to see the rest of my kitchen quite yet. Stay tuned!