We have a big Sunday dinner over at my parent's house almost every Sunday. On the nicer days we spend a lot of time on their back covered porch (except for recently when it's been 100 degrees). My mom asked if I would help give the space a facelift. So here's the before…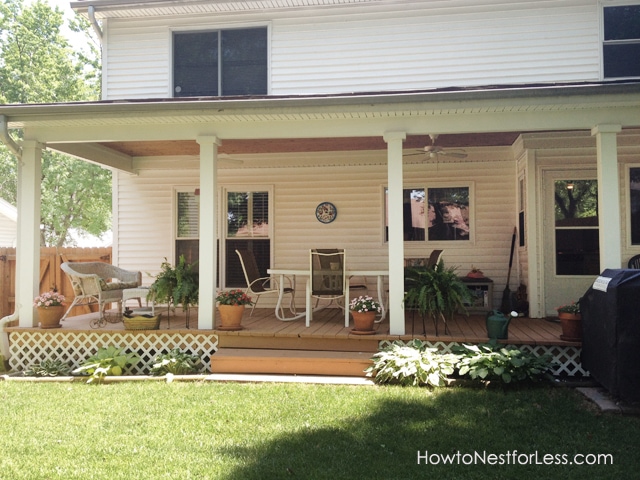 And here's the after! C'mon, let's take a tour!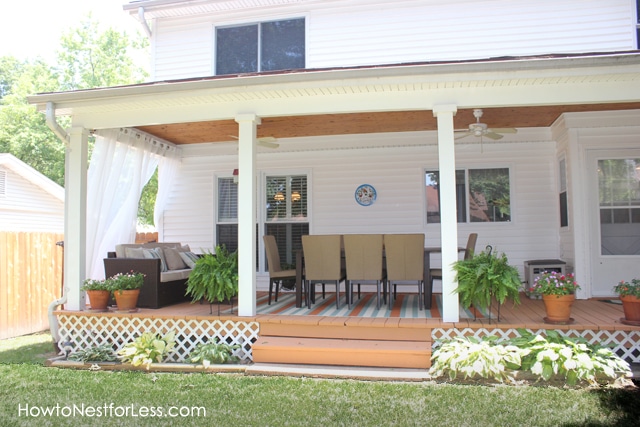 One of the biggest requests my mom had was a large dining table. Her old white set was falling apart and only had 4 chairs. Yeah, time to upgrade. She spotted this large extension table from Pottery Barn and it's AMAZING!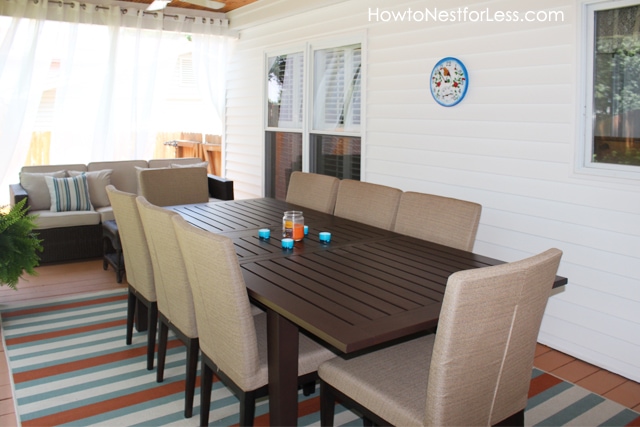 It's called the Chesapeake Rectangular Extending Dining Table. It stretches 104 inches long and comfortably fits 8 chairs. It's also super easy to extend (which stows underneath when unused).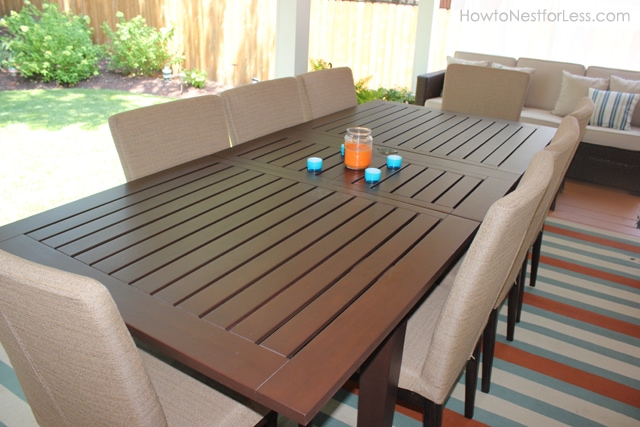 The chairs we found at Lowe's for $100 per pair.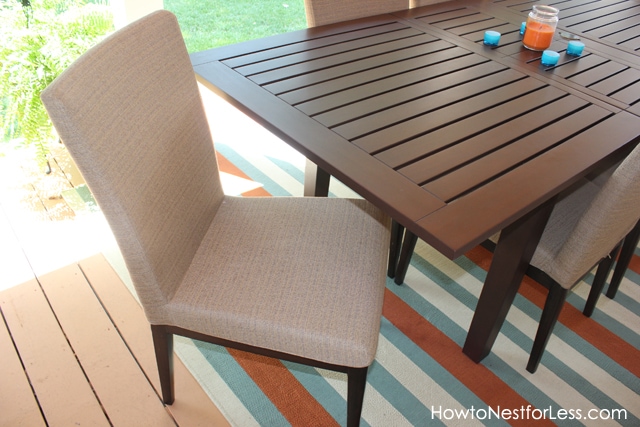 And I'm in LOVE with this rug! We found it at Home Decorators Collection. The stain on her deck is pretty orange but this rug compliments it perfectly.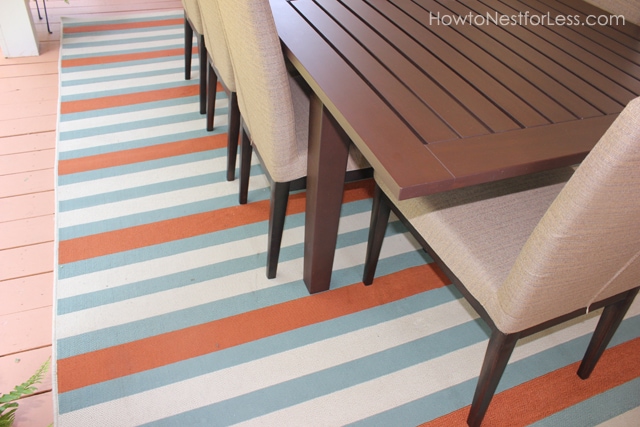 We also replaced the old white wicker loveseat with a larger resin wicker couch from Target. And the coffee table? It's actually the old one she had on her back deck, just spray painted brown!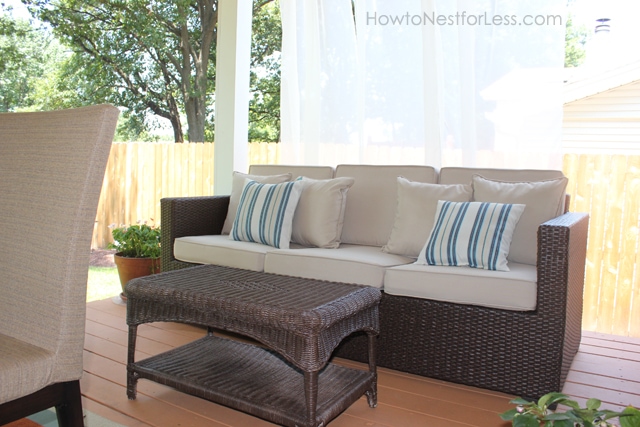 The accent pillows are from Target. It's nice that they aren't matchy-matchy to the area rug, but still bring in a pop of blue to the space.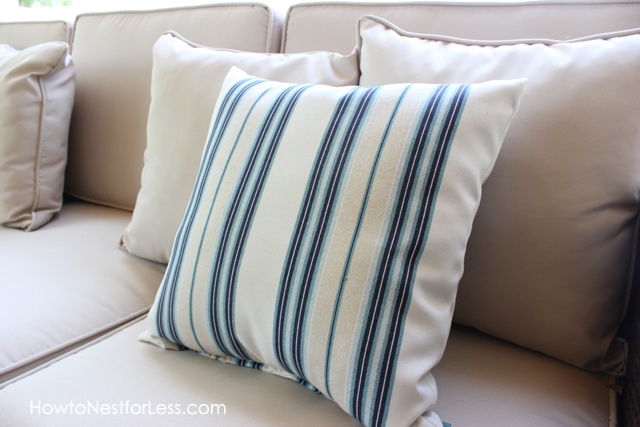 And one of my favorite parts… the new outdoor drapes! These were also purchased from Pottery Barn and add just enough shade from the direct sunlight in the late afternoon.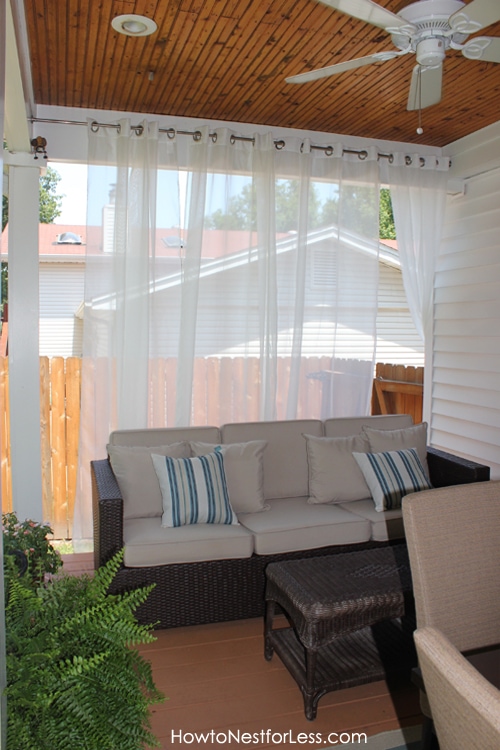 SO WHAT DO YOU THINK?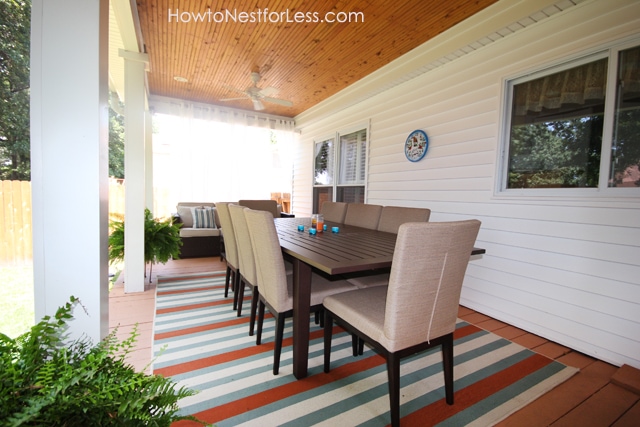 Quite a change, right? Here's the before again…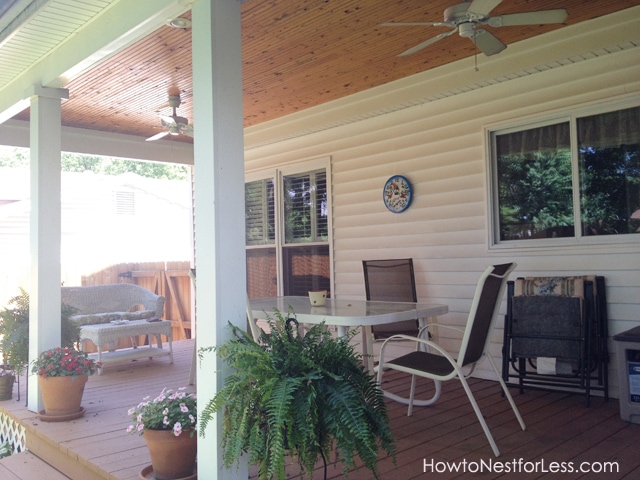 YEAH, SO MUCH BETTER IN MY OPINION!