A couple of month's back I painted and reupholstered an accent chair for my Great Room (seen here). While I liked the fabric choice and color, I didn't think that the chair provided enough POP for the room!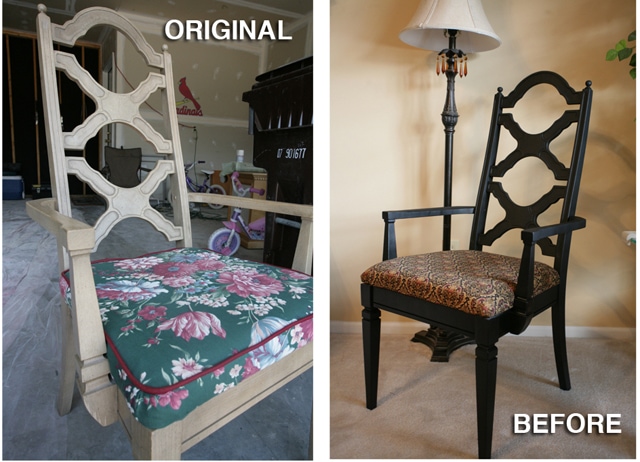 Over the weekend I was at Hancock Fabrics while they were celebrating their 54th Anniversary with a HUGE sale! I found some amazing red damask burlap fabric for only $4 a yard. Yeah, a little hard to pass up!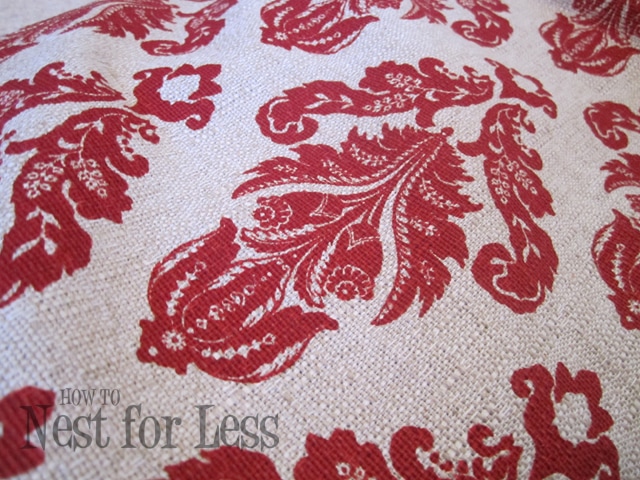 I knew this would be a quick and easy project. I wanted to keep the frame of the chair black, just reupholster the fabric.
I unscrewed the seat from the chair, pulled off the old fabric and removed the staples.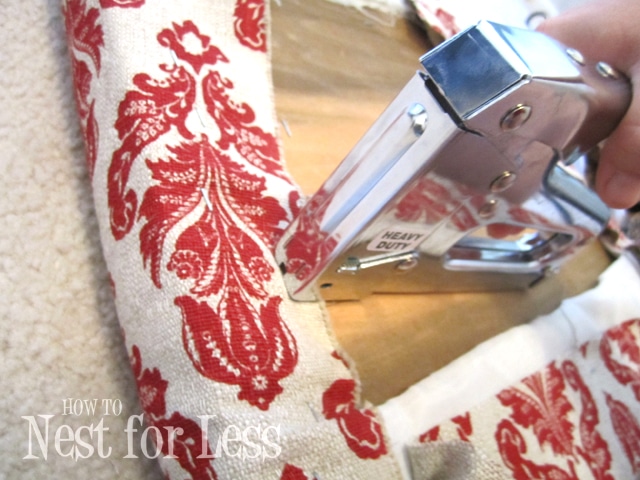 I measured the new fabric to make sure the pattern aligned correctly (I actually had to look  up the fabric online to make sure I was attaching it right side up; it was a confusing damask!). Then I stapled it into place and screwed the seat back onto the chair base.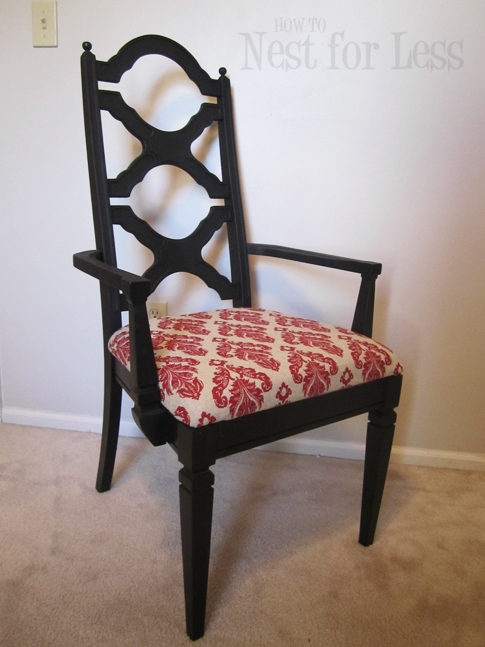 Well, what do you think? SO MUCH BETTER, right? It gives me that pop of color plus the modern look and feel to go with the rest of my house.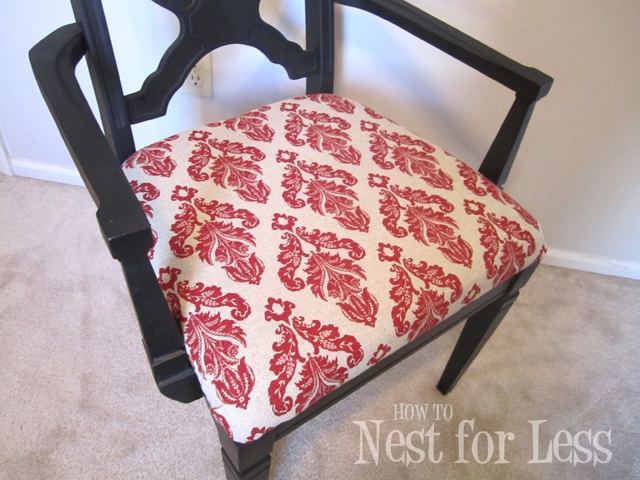 I'm in LOVE. And who wouldn't be with a $4 makeover?