A couple of weeks ago I posted about a seashell wreath I created from a previous trip to Florida. I loved this idea: use seashells to create a craft and lasting memory of our week in paradise.
I still had a couple of smaller shells leftover that I wanted to use in some way. While searching the web for seashell ornaments, I ran across this cutie from Wedding Bee. I love to collect ornaments from places we've traveled throughout the years, so I thought this would be the perfect project with a few modifications! So let's begin…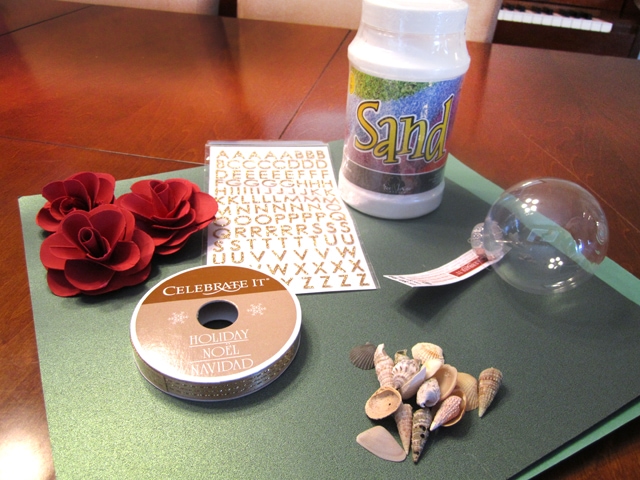 I gathered my supplies:
$1 plastic ornament ball from Michael's
gold ribbon
white sand from Hobby Hobby
red paper flowers from Michael's
gold glittery alphabet stickers
scrapbook paper
small leftover seashells from vacation
hot glue gun
I started with getting the sand into the empty plastic ornament ball. My bright idea: I put some of the sand in a plastic bag then cut a small corner out to use as a funnel.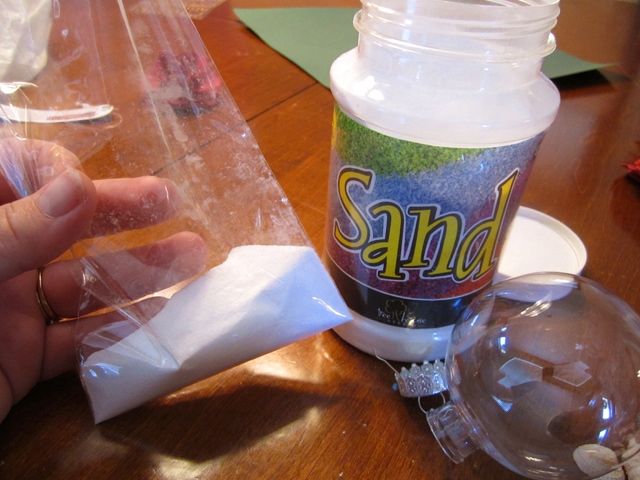 I filled up the ornament about 1/3 of the way with the white sand.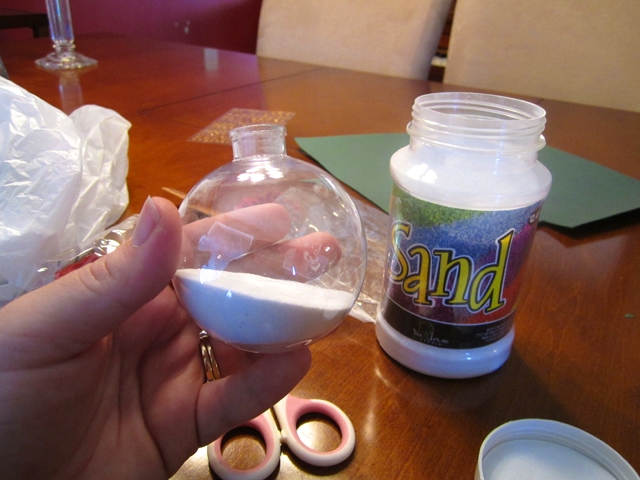 Next I dropped the itty bitty seashells into the opening of the ornament so they sat right on top of the sand.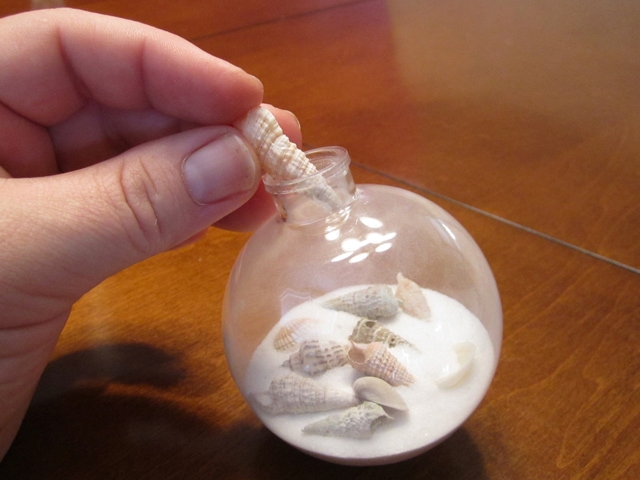 Then I glued on one of the red paper flowers that I purchased from Michael's to the top of the ornament near the opening. I also added a gold ribbon for a tree hanger.I added some of the gold and glittery alphabet stickers to green scrapbook paper to add a little tag to the ornament to help remember our week on the beach!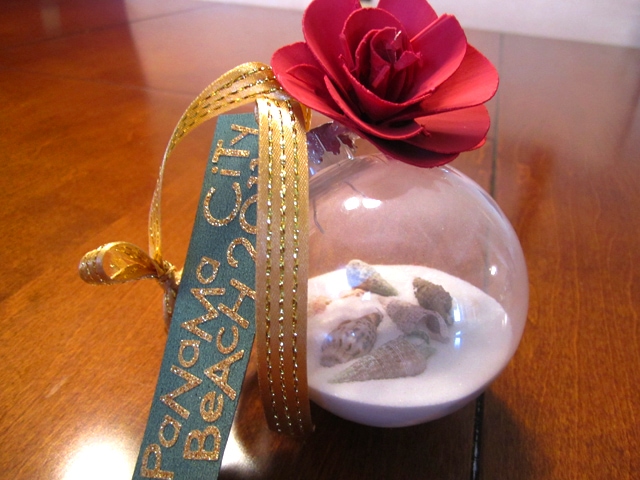 Pretty cute, huh? A perfect little memory from our summer vacation! Luckily if the seashells start to get buried from packing away during the summer months, I can just shake the ornament and the shells magically move to the top of the sand!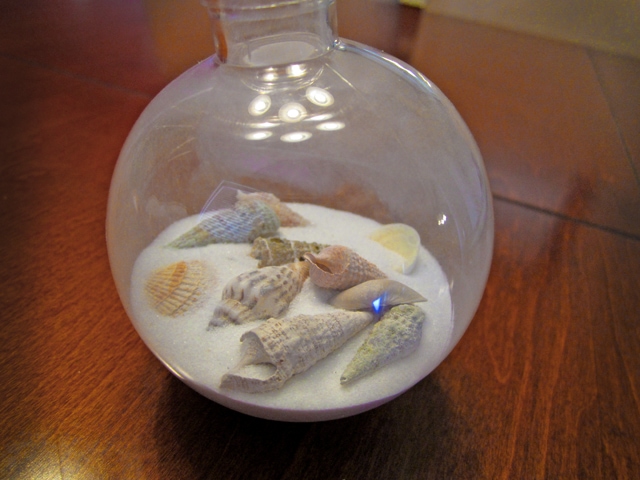 Total costs: $1 for the scrapbook paper, $3 for the gold glittery alphabet stickers, $3 for the sand from Hobby Lobby, $3 for the paper flowers and $1 for the ornament from Michael's. I already had the ribbon and seashells, so $11 total!I really wish I could've hung this on a Christmas tree to really show you how it will pop, but unfortunately I'm not getting it out for another 4 months… ok, maybe 3 🙂