I was surprised at how easy it was to apply this self adhesive kitchen backsplash!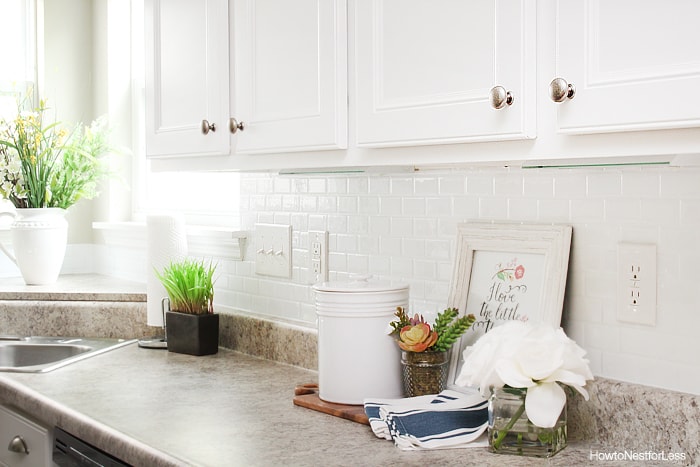 Make sure you follow me on Instagram and Pinterest for a sneak peek into my recent projects!
So last summer while we were living with my brother I gave his kitchen a little mini-makeover with Smart Tiles, a self-adhesive kitchen backsplash that I found at The Home Depot. I loved how this DIY backsplash turned out so thought I would try it in our new kitchen.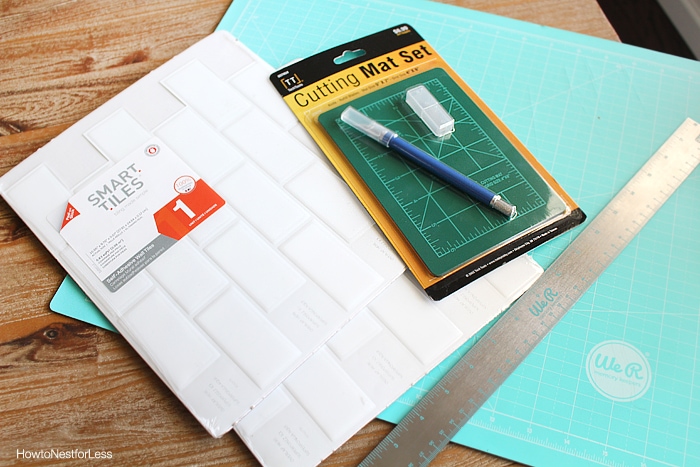 The PROS of a self-adhesive backsplash?
I want to get new countertops next year so I wanted something temporary.
Fast installation. Probably took only 4 hours at most!
No special tools needed. Just an exacto knife and cutting mat.
Easy to wipe down and clean.
It looks really good!
And here are what I think are the CONS of the backplash:
When you remove the backsplash it might peel off parts of your drywall. Yeah, pretty big con.
It's not necessarily cheap. This backsplash cost me over $300. The ceramic subway tile backsplash we installed in our last house only cost us about $250.
You have to be careful with how much you overlap each piece because it can look off.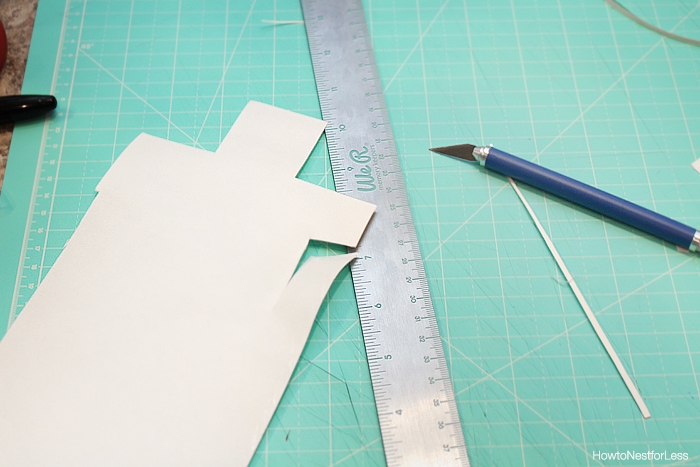 One tip I have for the installation process is to use the backing pieces as a template.
It will especially help in those tricky areas like around windows.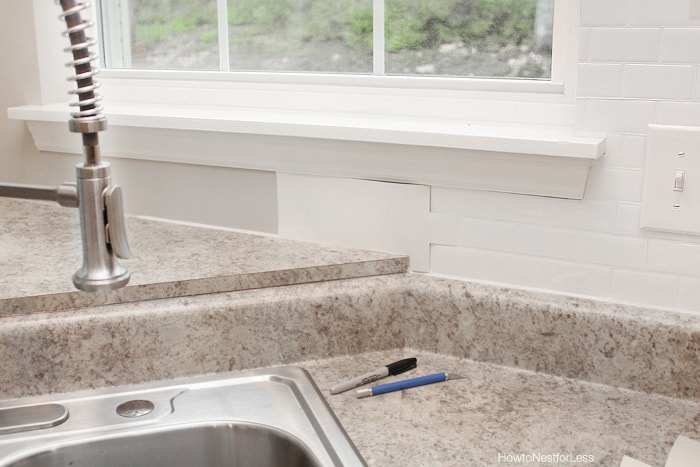 Overall I'm very happy with how it turned out.
Pretty cool looking, right?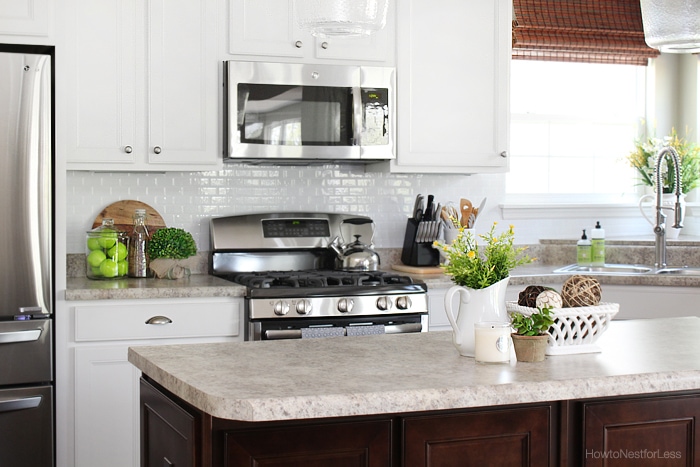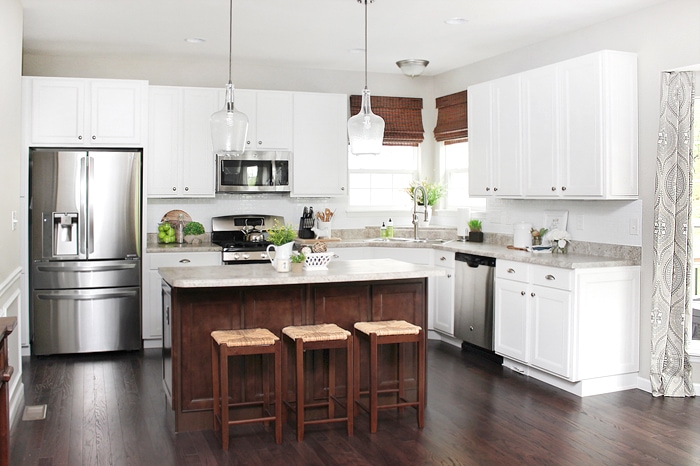 The best part is that it was quick to apply with the self adhesive backing.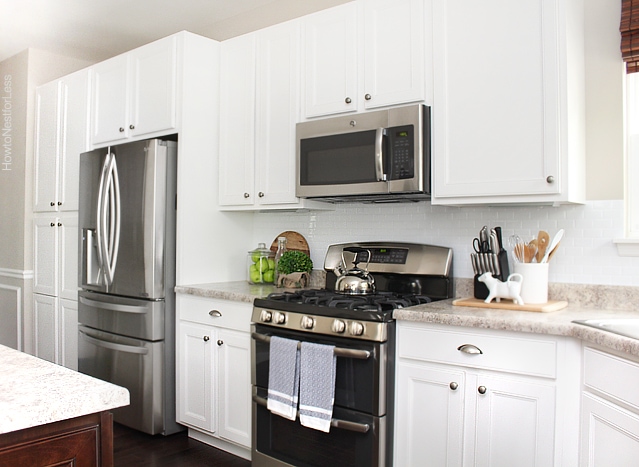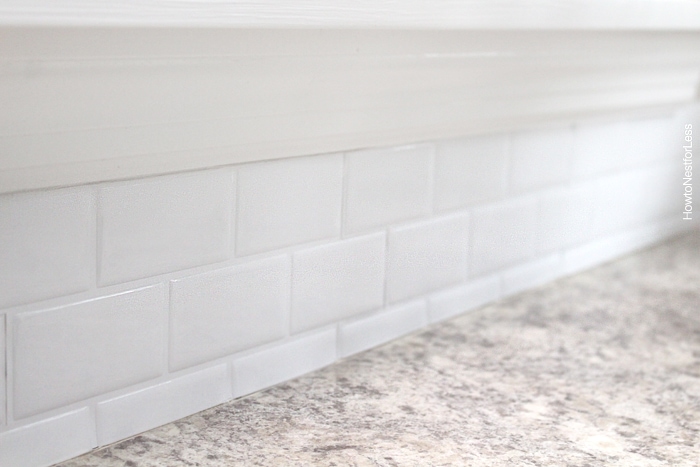 We did end up using some caulk in the corner and around the windows to fill in some minor gaps. Luckily we didn't need to use any caulk along the bottom since we mounted it pretty flush.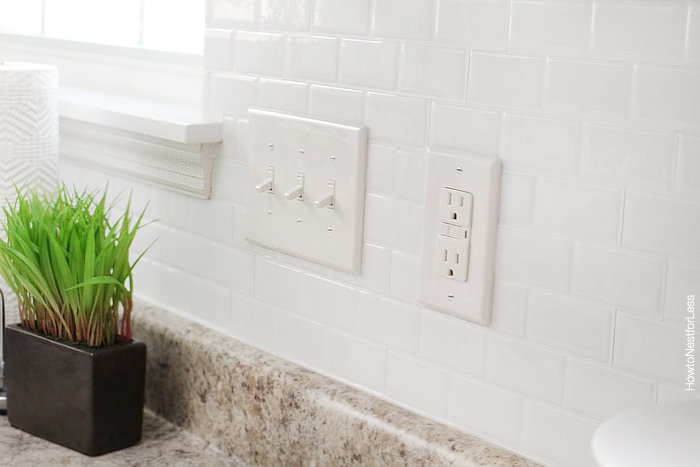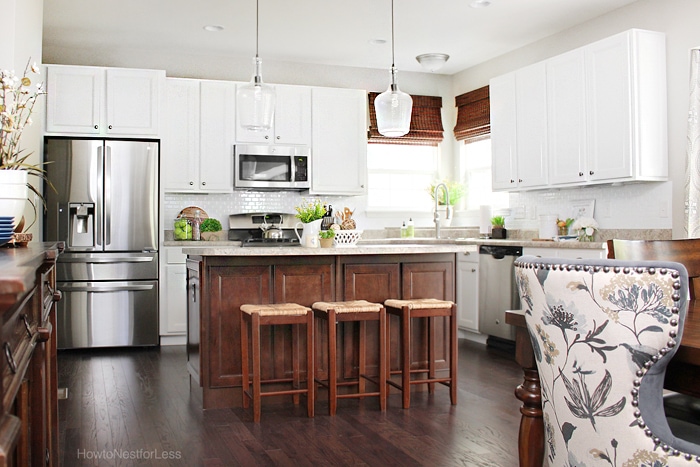 It's hard to believe how much this kitchen has evolved in the past 8 months.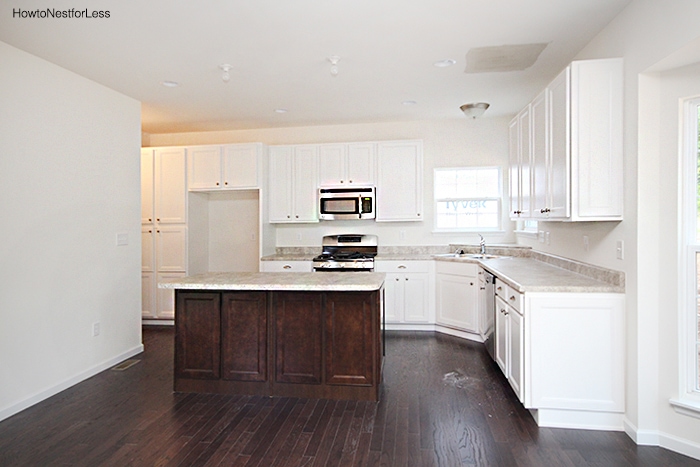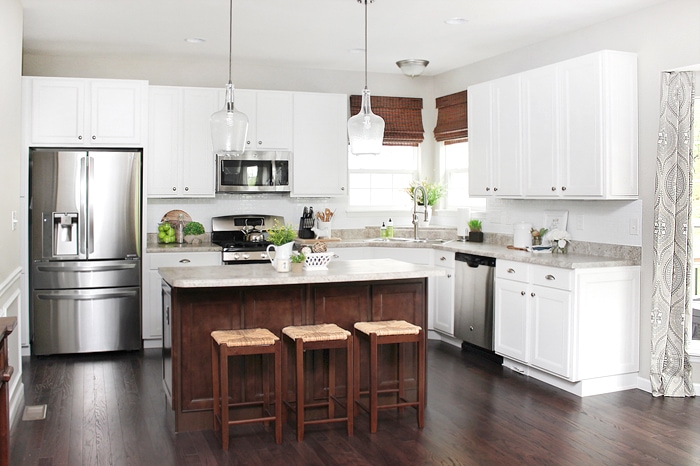 Overall I'm happy that we decided to use Smart Tiles again since it is a nice temporary solution until we decide on our new countertops. And at least this makes me feel like I don't need to rush on that decision since my kitchen now feels complete (with the exception of that pesky blank wall to the left of the island).
If you want to see a darker tile backsplash & a step-by-step tutorial,
check out my brother's kitchen mini-makeover.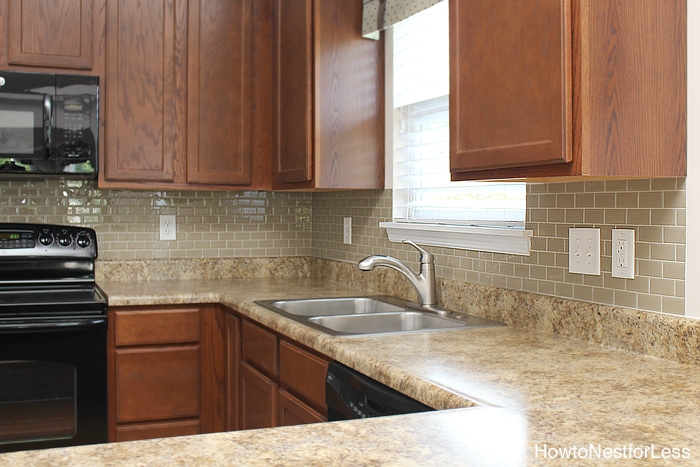 If you have any questions about this temporary backsplash,
just let me know and I'll try to answer them the best I can!