Yeah I know it's not even Valentine's Day yet, but I decided to skip over that holiday and get the house ready for St. Patrick's Day instead. I'm not huge on decorating for each individual holiday, but our white kitchen sometimes screams for some pops of color.
So here's what it looks like with a little kiss of the Irish…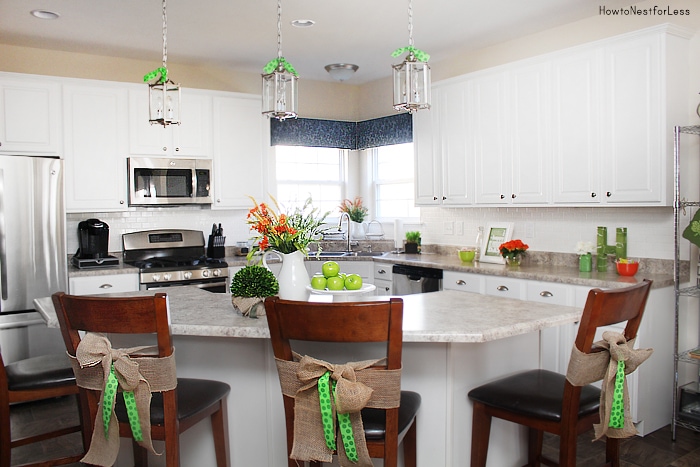 One of my favorite new additions to the space is my burlap and ribbon chair ties. So easy to do and didn't cost much to make a big impact!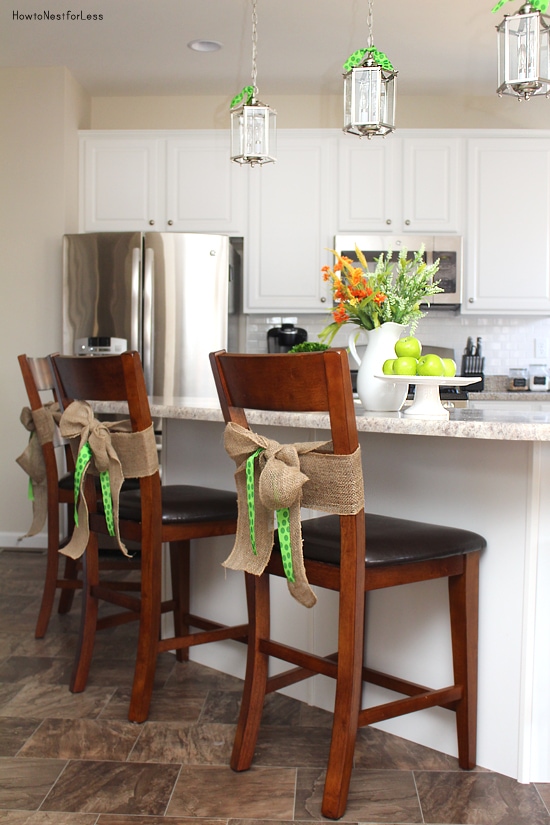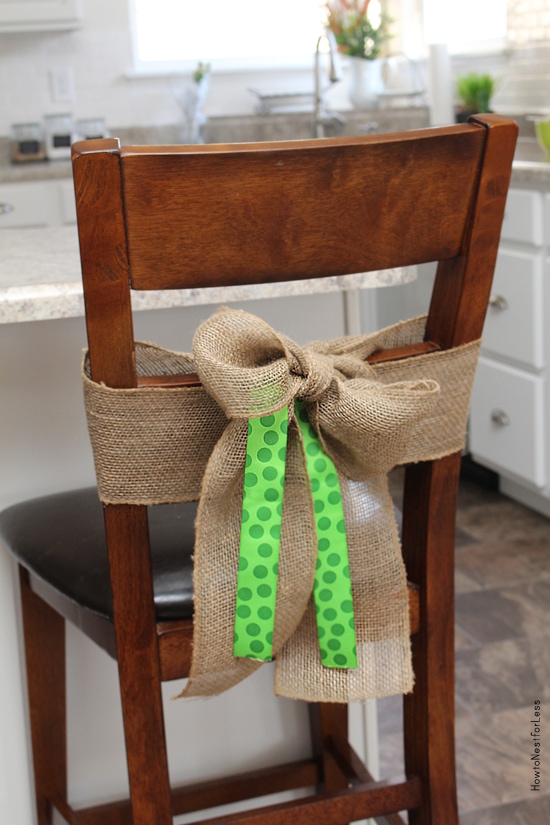 Our center island is now home to a happy orange and green bouquet of flowers, plus a little boxwood and of course some yummy green apples.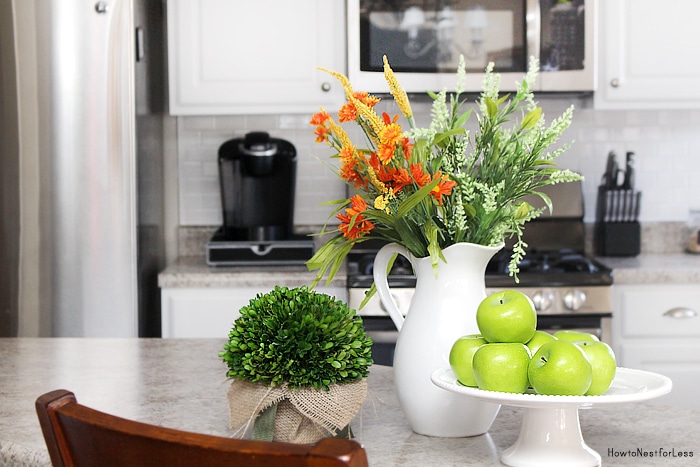 I normally don't keep a lot on my countertops since I have the metal shelving that keeps most of my items within an arm's reach.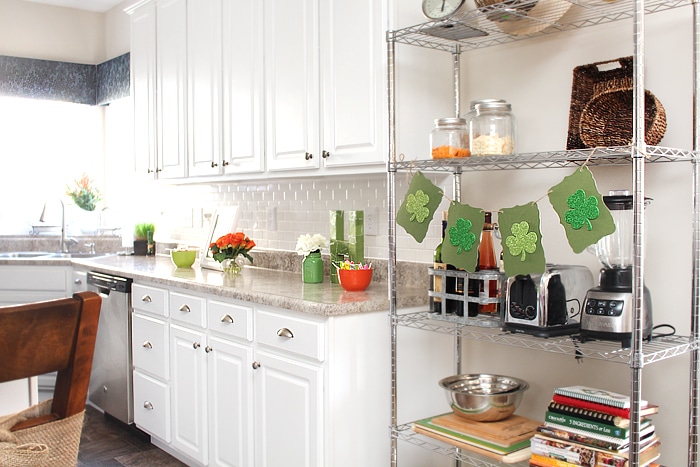 On the shelving I added just a little DIY shamrock banner.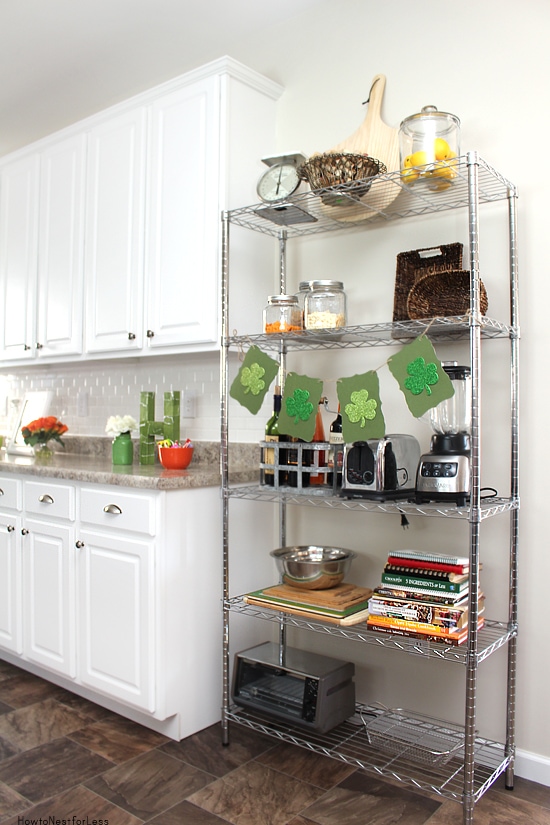 Then on the countertops I framed one of my free St. Patrick's Day printables and set it aside some beautiful orange roses.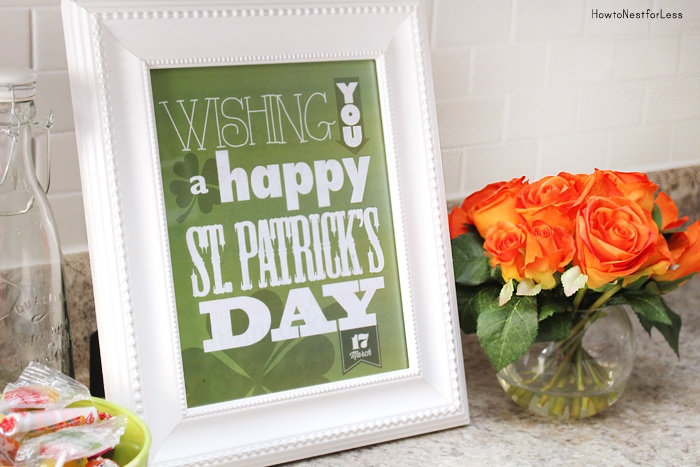 I also Mod Podged some torn scrapbook paper onto a paper mache letter for our last name. And of course next to it sits an orange bowl of candy. If you've read my kitchen posts before, you know I always keep bowls of candy on the counters.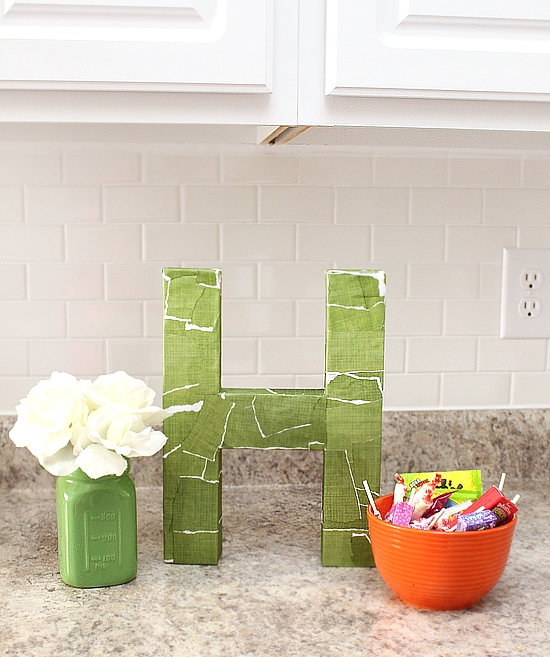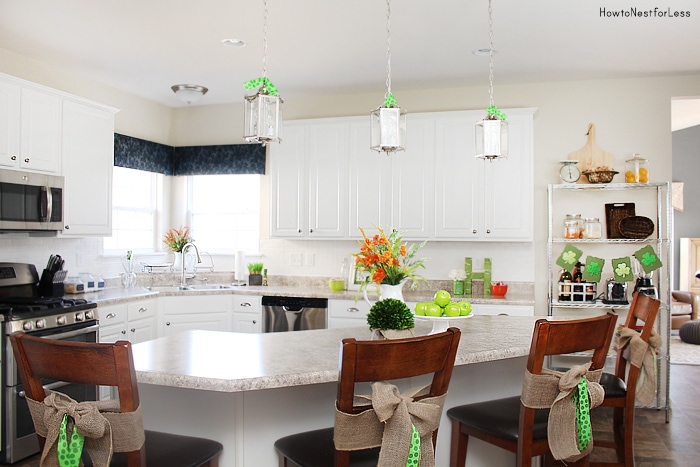 Around the sink area I added a little bit of color with some orange flowers in a small pitcher.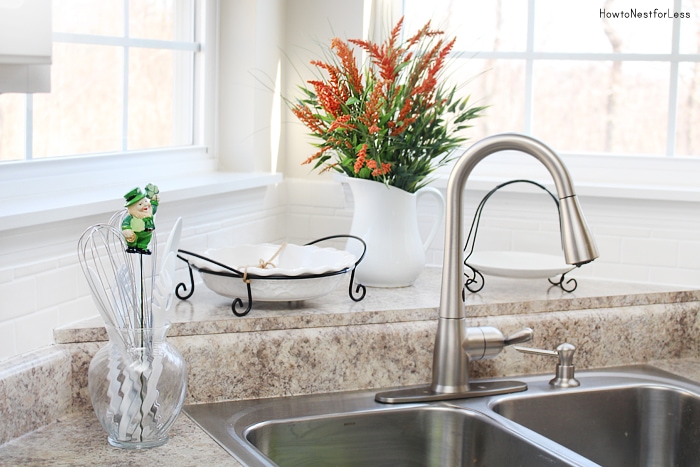 I also found this cute little leprechaun a couple years ago. He seems to find his way into my décor every year. I mean how could he not with those adorable rosy cheeks?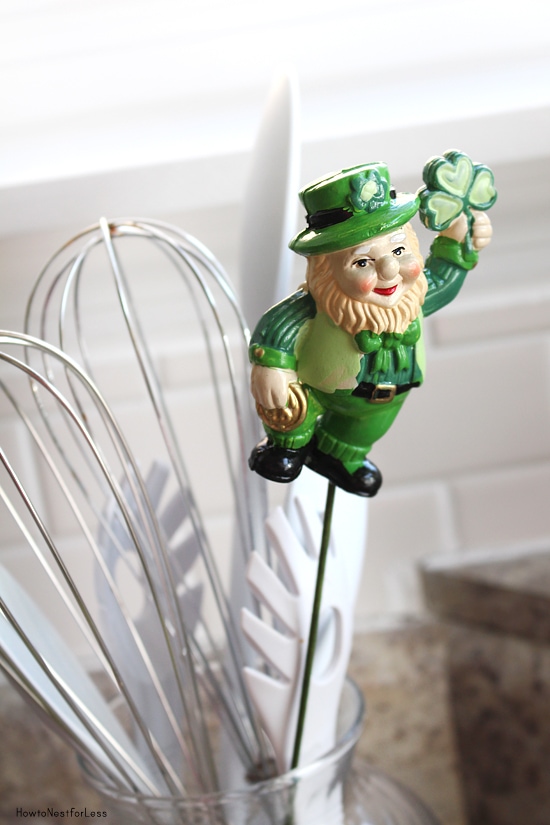 I also found this new little Irishman at Michael's this year. It's crazy… I apparently misplaced a big box of St. Patrick's Day decorations during our move into the new home. I've given up hope of finding it so I did buy a couple new things this year, including him.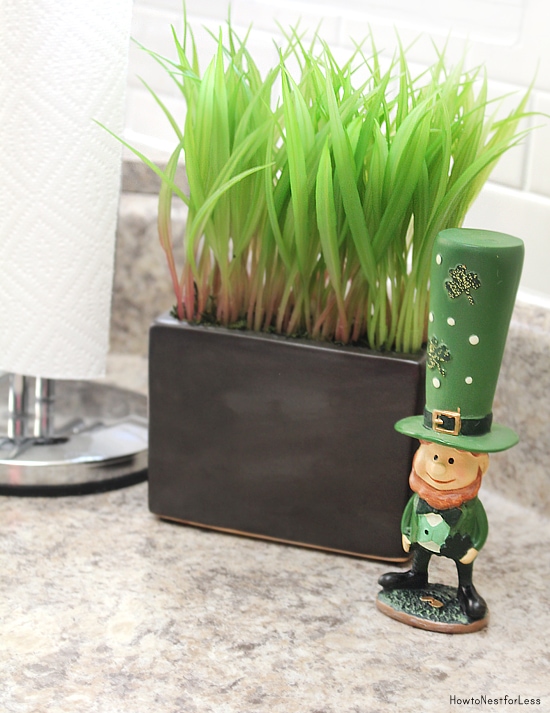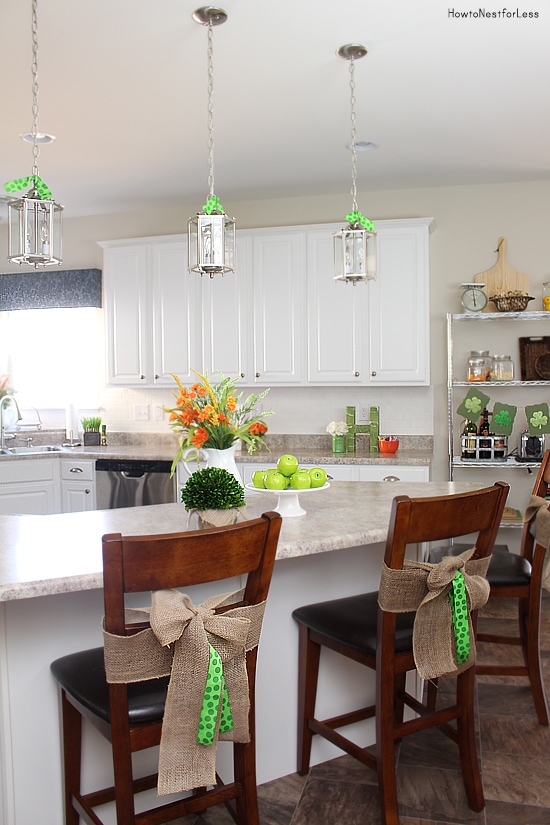 And the last touch of St. Patrick's Day I added to our kitchen was some polka dot ribbon on our lanterns that was leftover from the chair ties.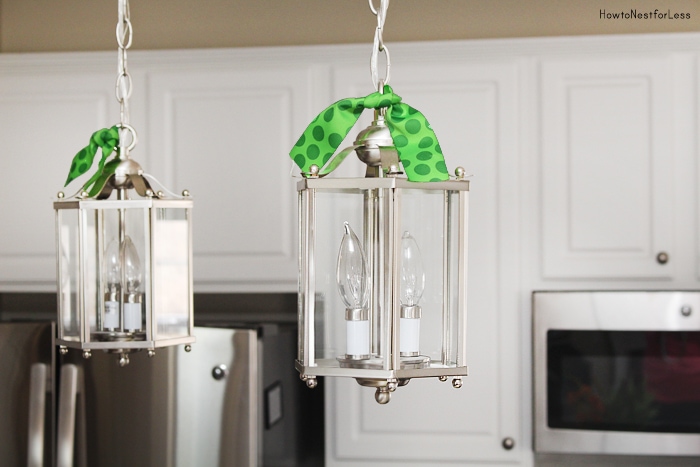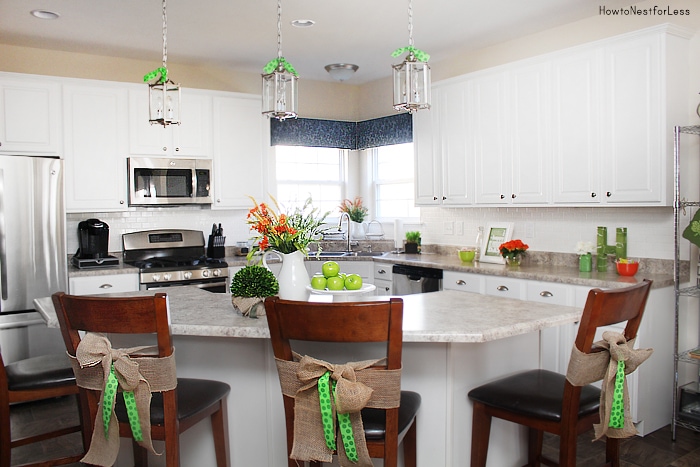 This week I'll show you how I made the scrapbook paper letter
and the shamrock banner so stay tuned!
So, do you guys decorate for every little holiday?
Or do you only deck the halls for Christmas?