I'm in the process of giving my Laundry Room a makeover and I'd really REALLY love to get a new front load washer & dryer to jazz up the space, but… well, I'm broke.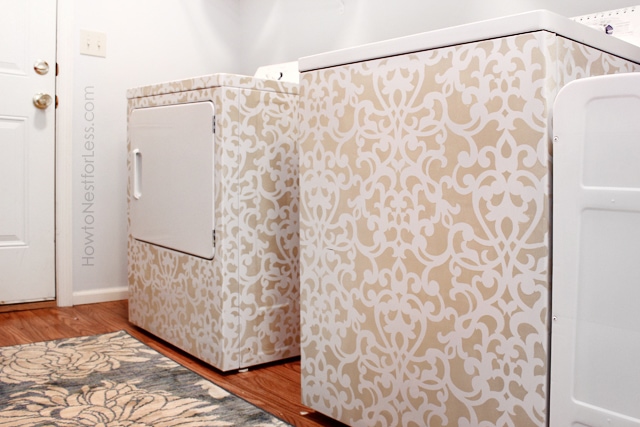 So instead of stenciling my Laundry Room wall as initially intended, I decided to give my 7 year old washer & dryer a bit of a facelift and breathe some new life into these old friends of mine.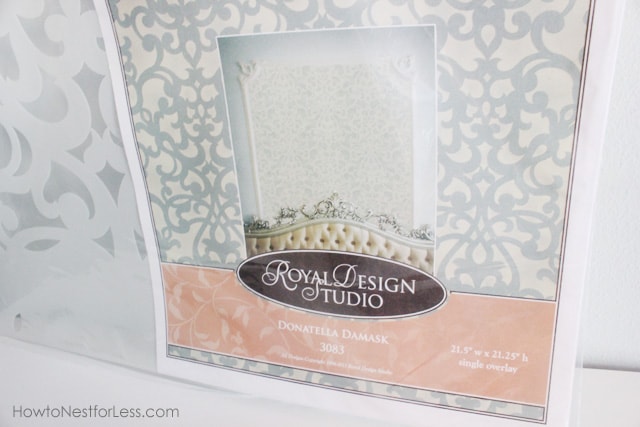 After hours of grazing through all the fabulous stencil options from Royal Design Studio, I finally decided the Donatella Damask. Swoon!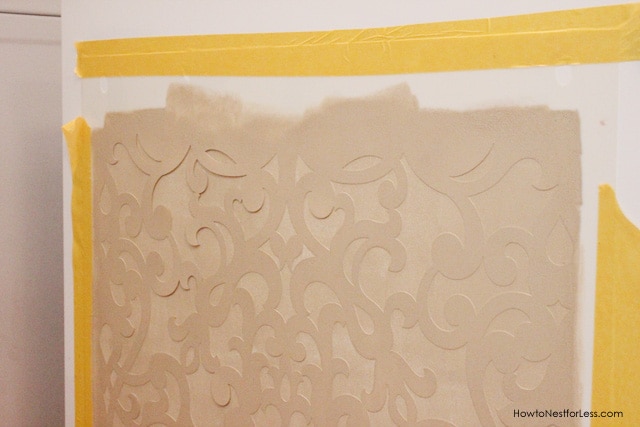 I centered the thick plastic stencil on the front of my dryer and stuck it in place with some painter's tape. Now it's time to start painting!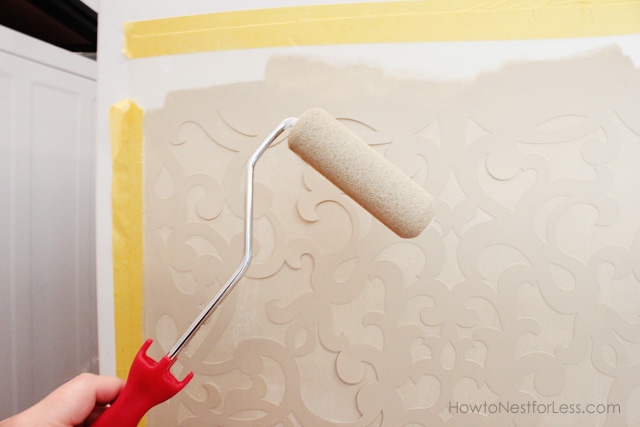 I used a little cabinet and trim roller to apply my paint. I actually chose to use Annie Sloan Chalk Paint in Country Grey since I knew it would be a fabulous color contrast against the white metal.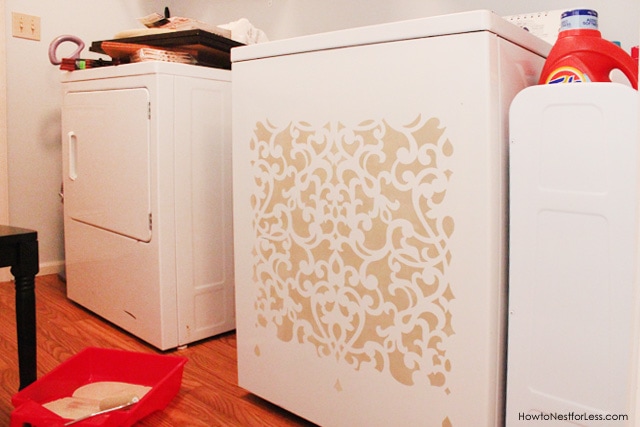 The first panel was up and I was extremely happy with the result so time to move onto the next section. The pattern repeats so I just had to line up the edges, tape up again, and continue painting my pattern.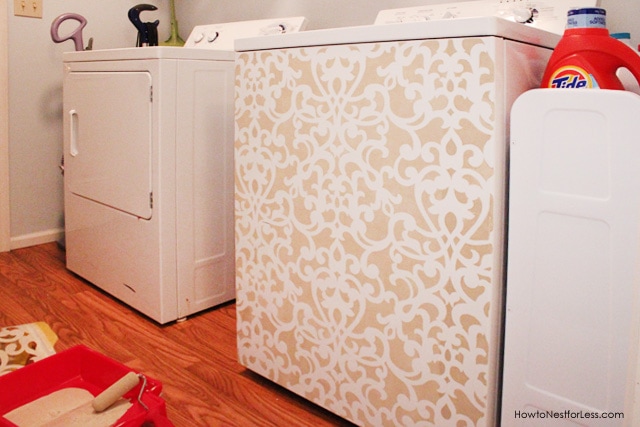 Once I was finished painting the entire washer and dryer, I sealed the Chalk Paint to the surface with some polyurethane so it doesn't scratch off the slick metal surface.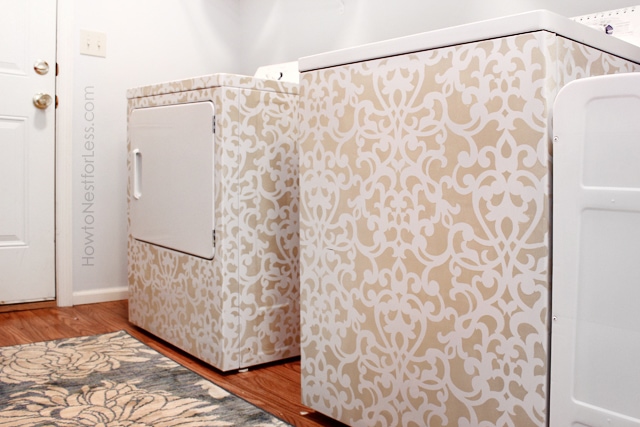 And I couldn't be happier with the final result!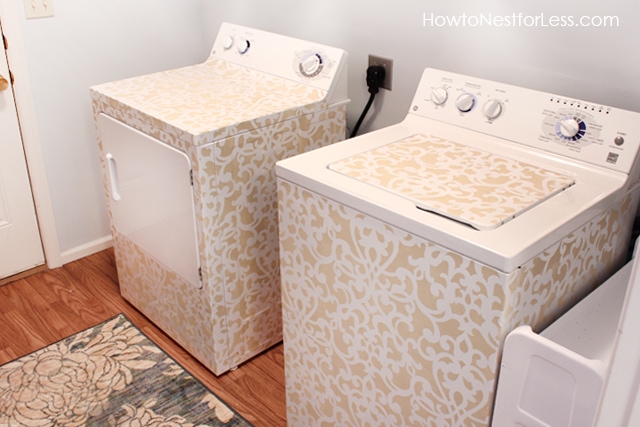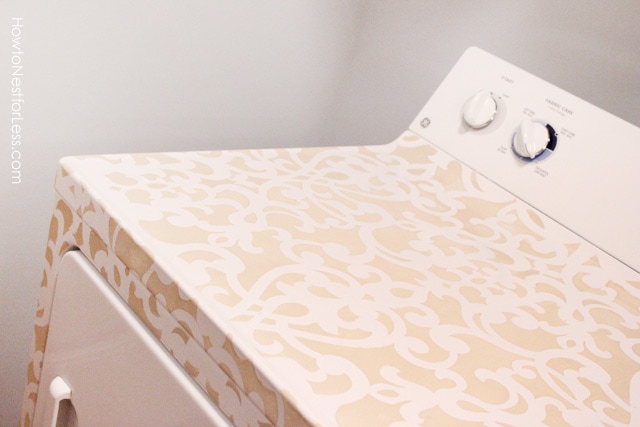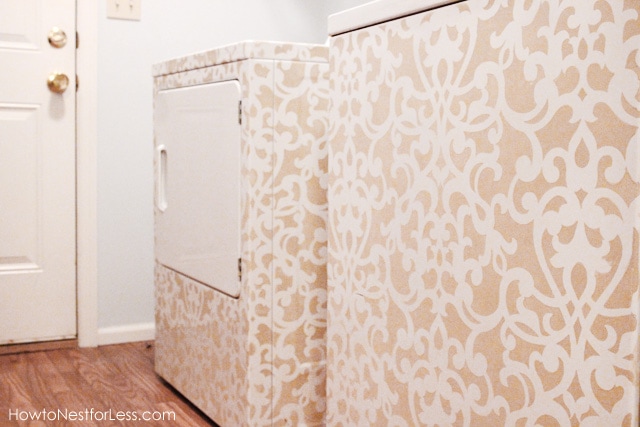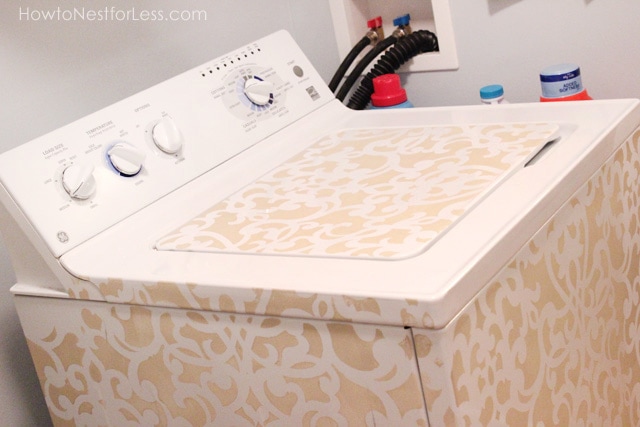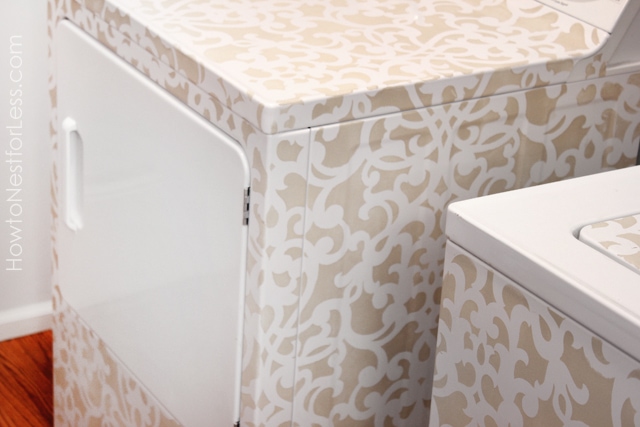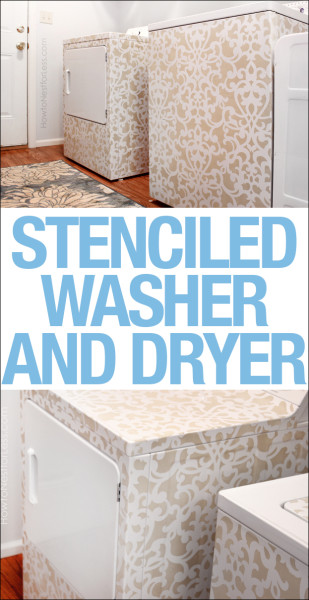 See the entire Laundry Room Reveal here.