Well now that I'm living with my in-laws for the next 3 months while our house is being built, it's time to show them my cooking skills. OK, not really.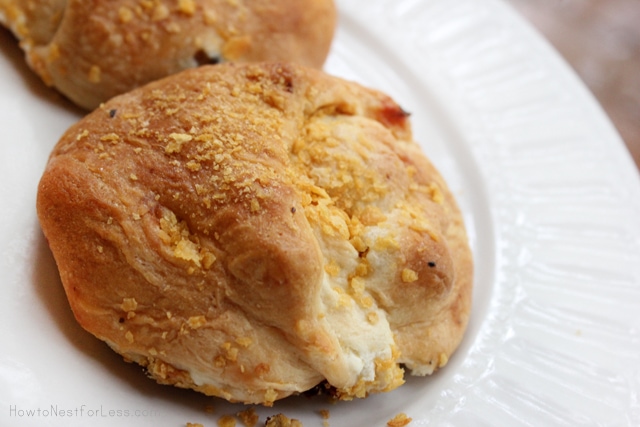 But luckily I can act like I know what I'm doing when I download my recipes from Emeals. And here is my latest and greatest: Chicken Cheese Puffs.
INGREDIENTS:
1.5lbs of boneless thawed chicken breasts
8oz of cream cheese
1/4 cup of water chestnuts
2 cans of crescent dinner rolls
1 egg white
2 tbsp of butter
1 tbsp of milk
salt and pepper
2 cups of corn flakes (optional)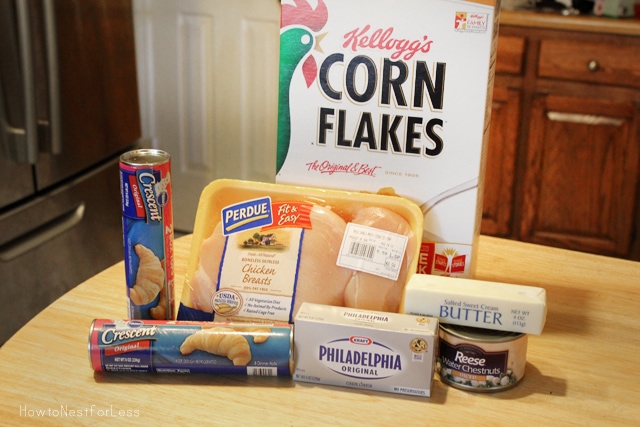 DIRECTIONS:
Cut chicken into small cubes and cook until white. Chop into smaller pieces and set aside.
Mix butter and cream cheese until smooth. Add milk. Stir in chicken, water chestnuts, and a dash of salt and pepper.
Unroll crescent roll dough; separate into large rectangles (two of the triangles together, press out perforations to seal).
Spoon 1/2 cup mixture in center of rectangle. Bring four corners to the center of filling. Wrap around any excess. Brush with egg white.
Place on an ungreased cookie sheet and bake at 350 degrees for 20-25 minutes.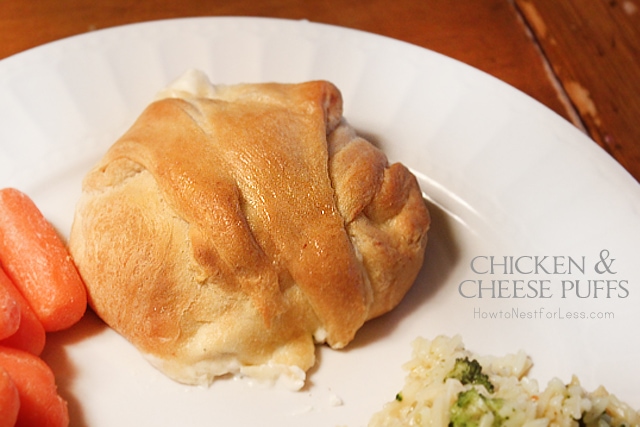 Now for an added bit of crunch and flavor, I chop 2 cups of cornflakes and sprinkle on top of the Chicken Cheese Puffs, then cook another 5-7 minutes.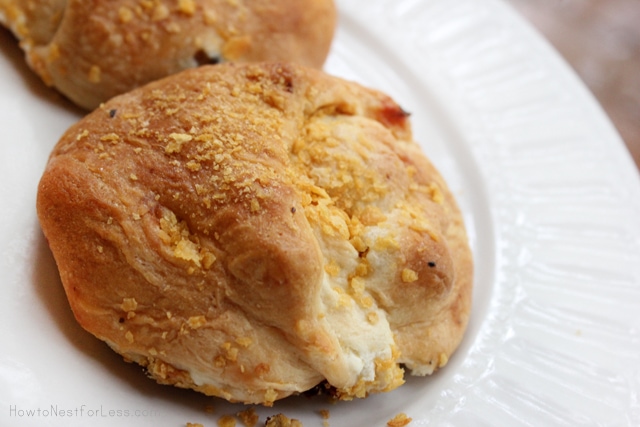 OH SO YUMMY!
I have to say my father-in-law was quite impressed.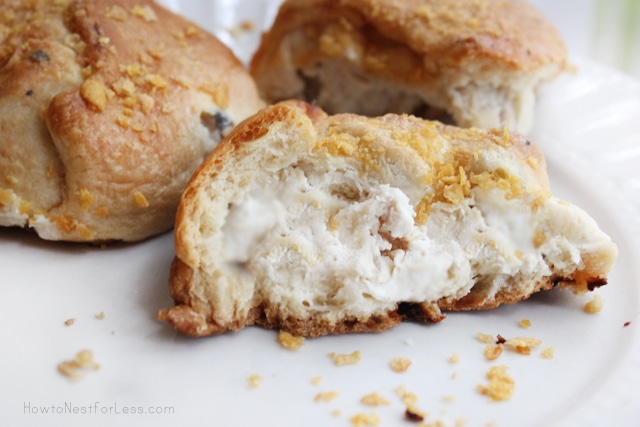 So if you're looking for recipe ideas plus a grocery list with all of the ingredients you need for the week, check out Emeals. Seriously LOVE this service and use it weekly!