This post brought to you by Dollar General. All opinions are 100% mine.
Have you ever seen something super simple in a store and you're like "oh, I could totally make something cool with that"? Well, here's the story of how my zombie apocalypse front porch came to be…
That sounds so normal, right?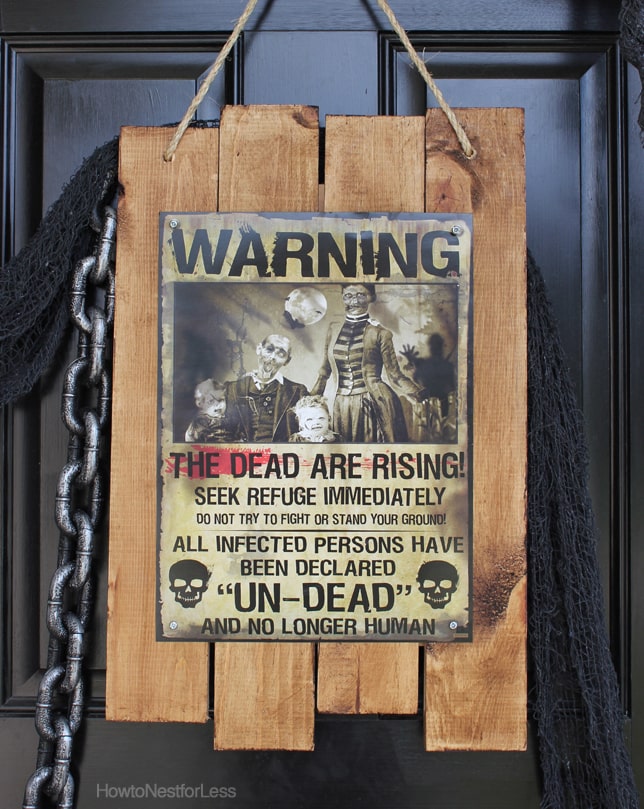 So while I was walking around Dollar General last weekend I spotted this little Halloween poster for $1. ONE DOLLAR. I had an idea of going there for supplies to make a wreath for my front door, but then I got to thinking… why does it have to be a wreath? Why can't it be something cooler? So a plan was in action.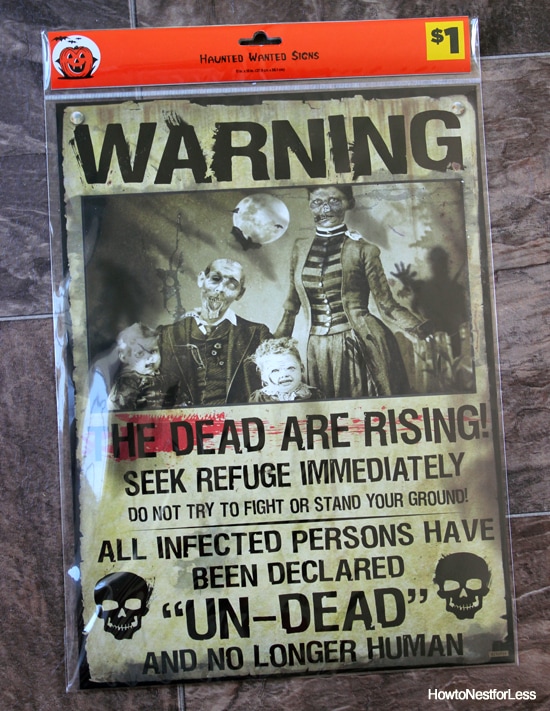 I really had no idea what I was doing when I got my Halloween supplies home. I figured I could wing it. Those are the best projects in my book. Creativity at it's best. Luckily I had some scrap wood in my basement from prior projects. I laid the poster on top of 4 boards and sketched out where to make the cuts.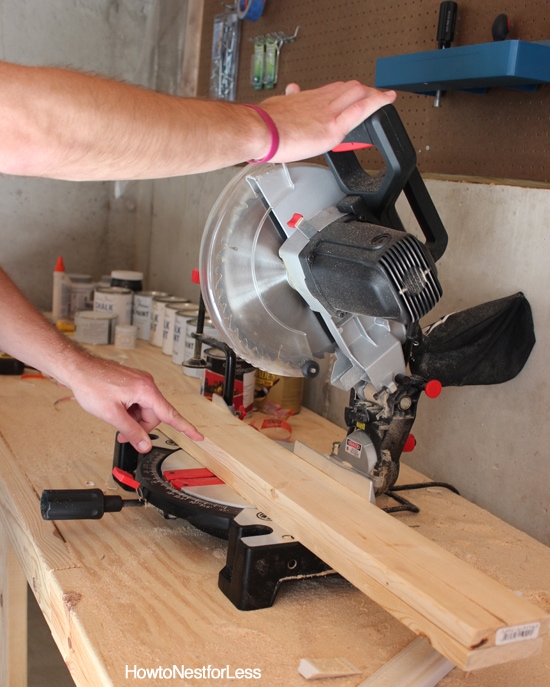 I actually cut them uneven on purpose and laid them out unevenly as well. To put the boards together I used two smaller 1×4 boards on the back and attached them with deck screws.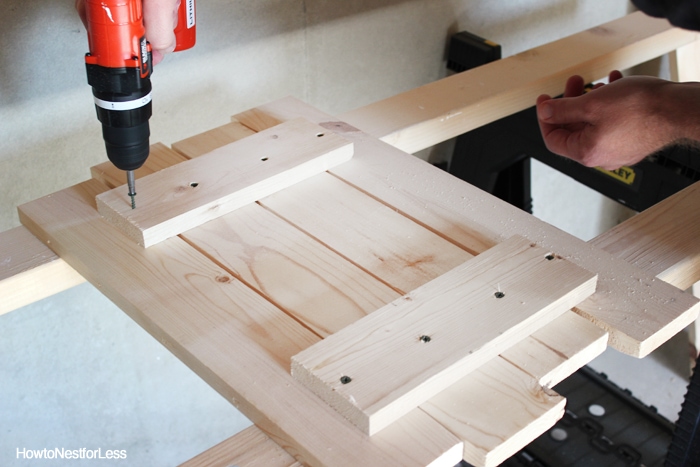 Since I didn't have any stain on me, I ended up using Annie Sloan dark wax. Hey, use the tools you got.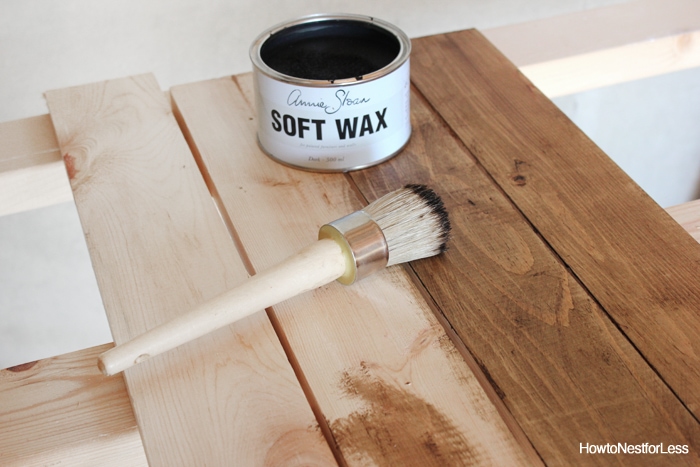 Next it was time to attach the poster to the boards. In addition to Tacky Spray, I used screws in the 4 corners of the poster.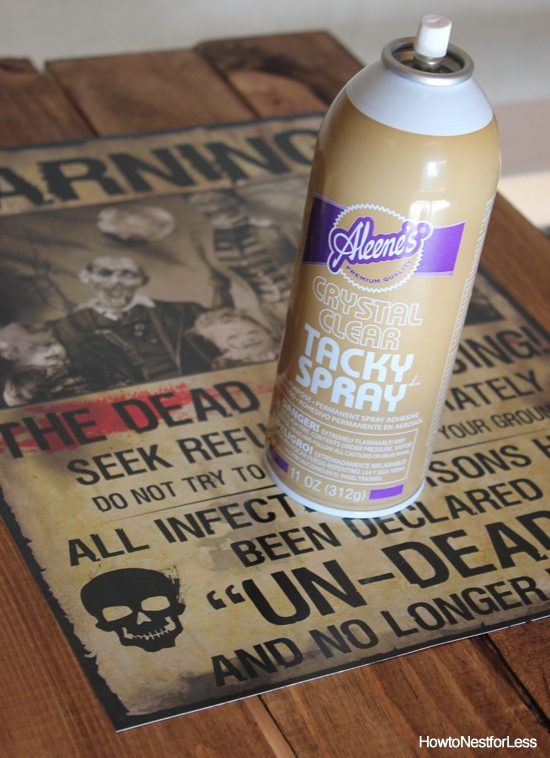 So I could hang the sign on the front door, I drilled two holes in the top of the wood.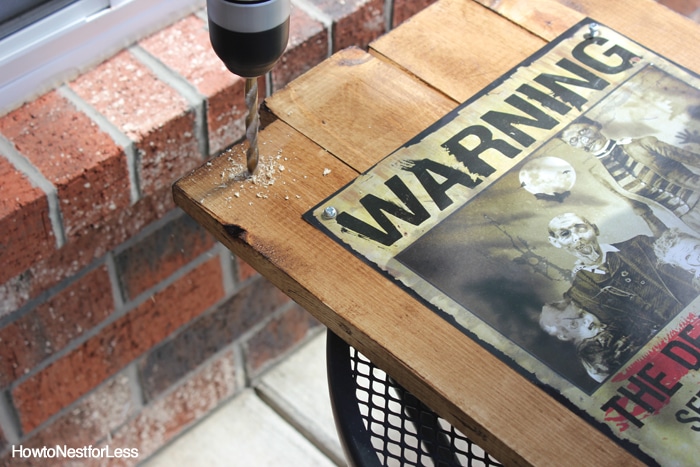 Then I slipped some rope through the holes and knotted.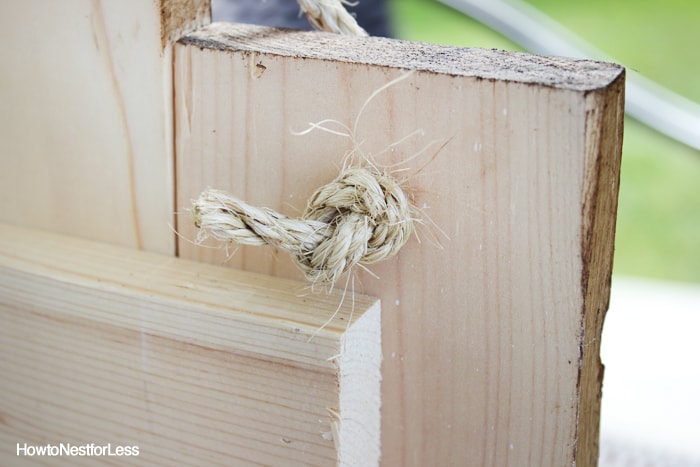 And there we have it.
Since I had everything on hand except for the poster, this project cost me $1.
Not even joking.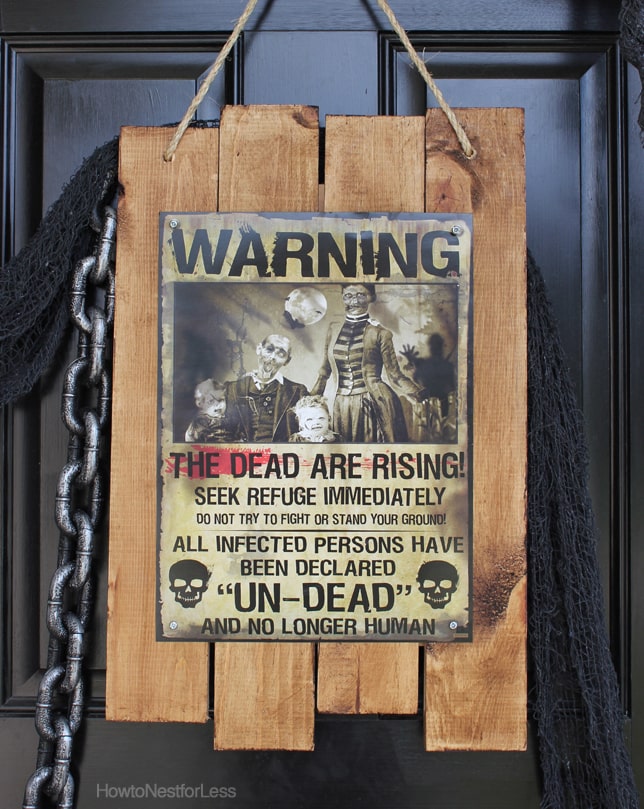 But when I was at Dollar General I grabbed a couple other items to finish off the front porch. I snagged a bunch of these creepy cloth decorations for $1.25 each. I thought this would fit in with my zombie vibe much better than spider webs.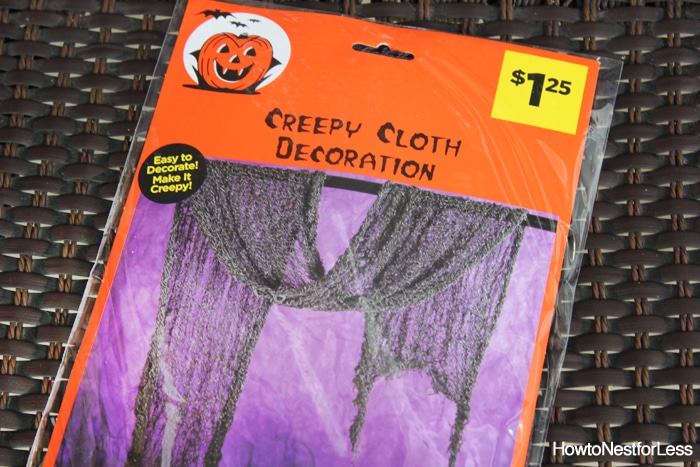 I draped the creepy cloths around the front door frame. Don't these things look pretty cool up close? And they're pretty big too. Not too shabby for $1.25 each.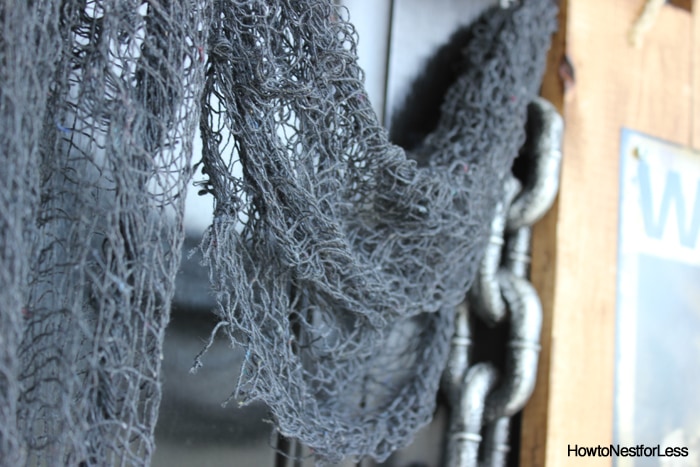 I also grabbed a $3 chain from Dollar General to add along side my zombie sign and a couple rats for the front stoop.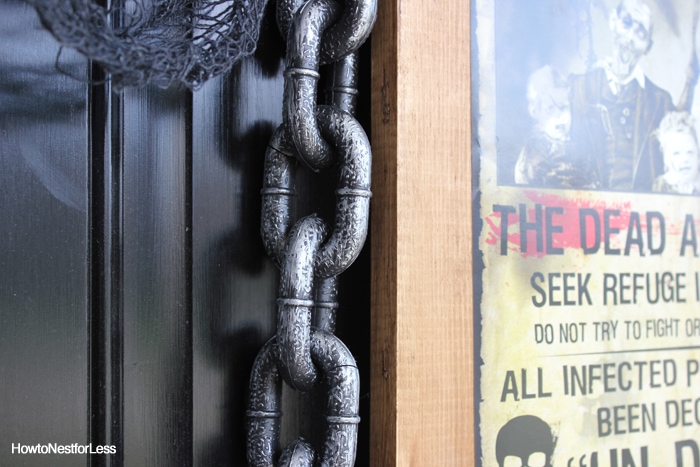 And here's the final look all together!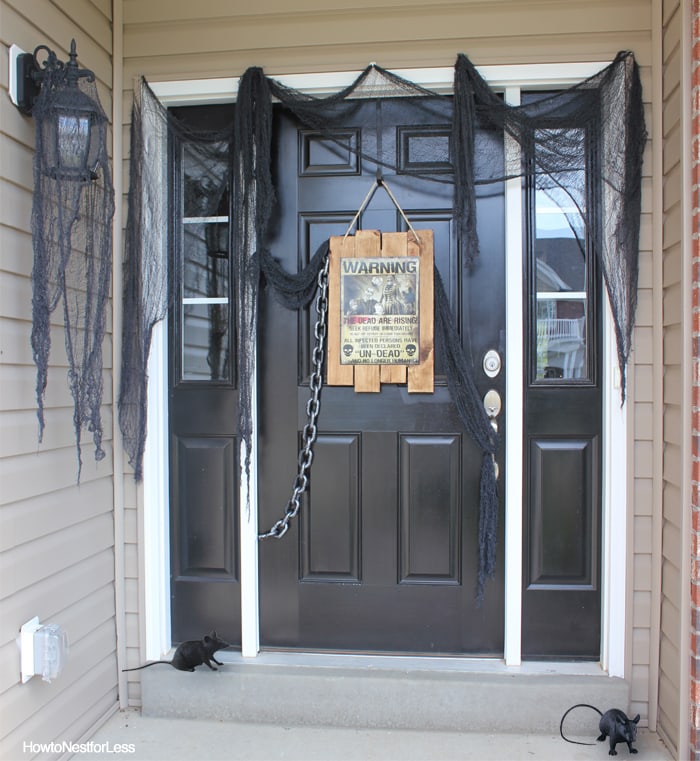 I'm totally digging this sign.
Much better than the plain old original Halloween I was planning, right?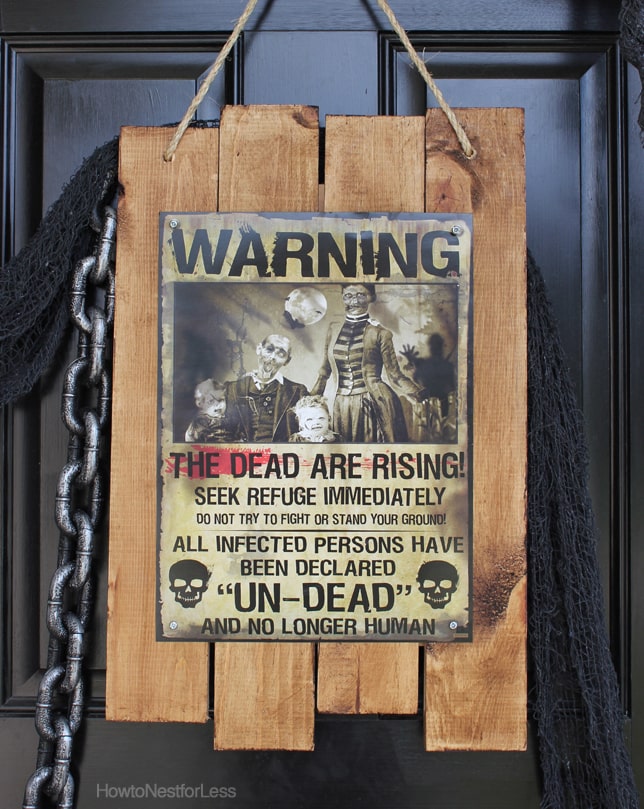 Oh, and here's a little closeup shot of the zombies. Gotta love the facial details, ha!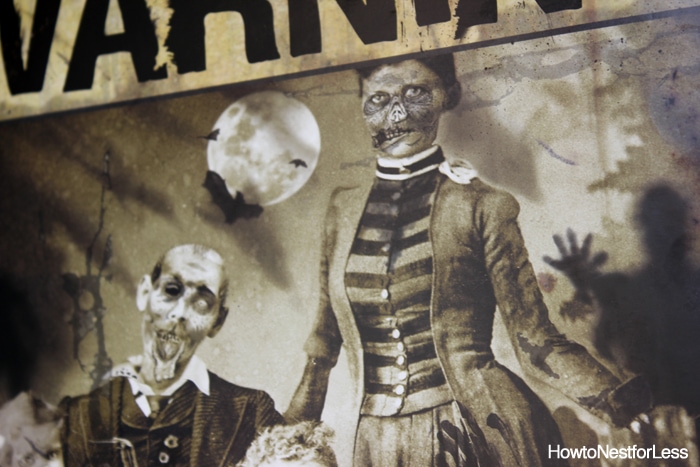 And here's a shot of the text in case it's hard to read.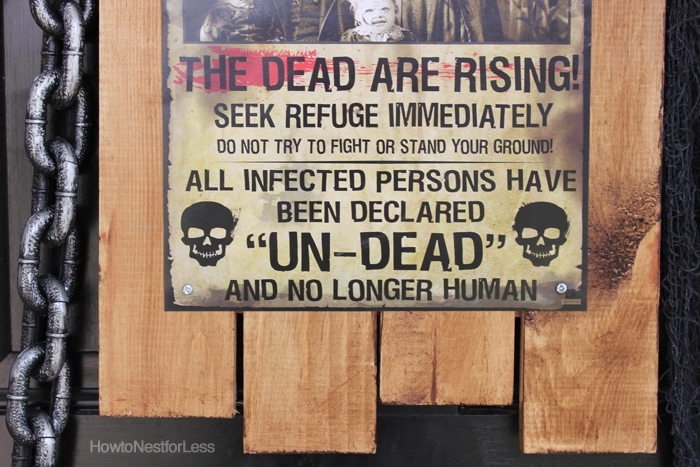 Almost makes me want to watch The Walking Dead!
I said almost.