I've been doing a lot of mattress shopping recently. My husband and I are in desperate need of something new… our last one is 10 years old and a pillow top that is smushed and misshapen. To get to the middle of the bed feels like climbing Mt. Everest.
Well in my search I decided to throw together some quick tips and tricks for the best mattress buying experience. ENJOY!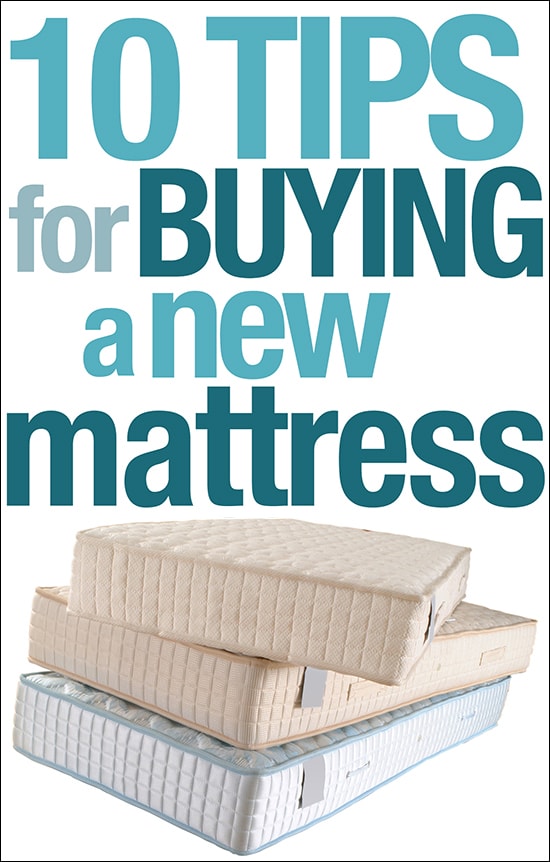 1. RESEARCH LIKE CRAZY
A mattress is a big ticket item. Make sure you research beforehand. Talk to family and friends. Stalk the internet. Gain as much information as possible: comfort, support, durability, size, warranty, where to shop.
2. READ ONLINE REVIEWS
While asking your friends and family is a good start, read online reviews from hundreds or even thousands of customers on any particular mattress. People will be honest online and tell you what they like and don't like. Then choose a a company that has mostly positive reviews, like Saatva. Their company was the best reviewed mattress brand on Google in 2013 with an average rating of 4.9 on over 2000 reviews.
3. KNOW IF YOU NEED FIRM OR SOFT
Buy a mattress that offers you the right amount of support and comfort. Talk with your doctor or the mattress sales representative for mattress firmness suggestions. If you have back problems or lots of tossing and turning, someone might be able to steer your mattress search in the right direction.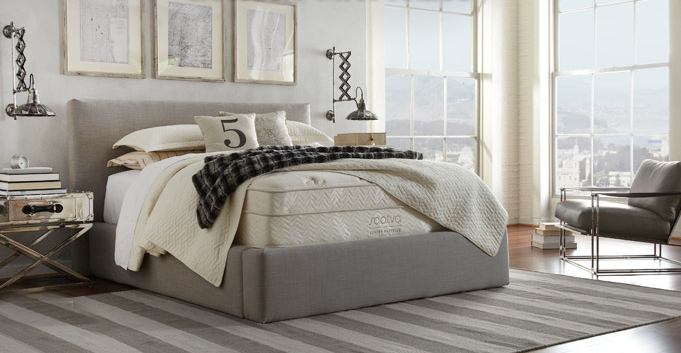 4. PILLOW TOPS ARE NOT FOR EVERYONE
Let me tell you from experience, pillow tops are not friendly to fat people. You can completely see the divots from where my husband and I sleep in our mattress (and he's not even overweight, just a big boy sat 6'3″). Even though pillow tops give an extra bit of cushion between the coils and you, your pillow top will depreciate much quicker than a normal mattress as the foam gets compacted every night by your own body weight.
5. ASK ABOUT MONEY BACK GUARANTEES
Make sure you can actually test drive your mattress and return it with a money back guarantee before your purchase. If you're worried about ordering a new mattress online, some mattress companies like Saatva offer a 30 day, no penalty home trial. This includes a full refund with no restocking fees or pick up fees. Not every company offers this deal so make sure you check beforehand.
6. SHOP WITH A REPUTABLE MATTRESS STORE
I know this is often hard when you are trying to "nest for less", but I assure you want to speak with expert salespeople when choosing the right mattress for you. If a little discount store offers a price that sounds too good to be true, it probably is.
7. GET PEACE OF MIND WITH A WARRANTY
Do not tear off the mattress tag since it will have important warranty information on it that you may need with any future claim.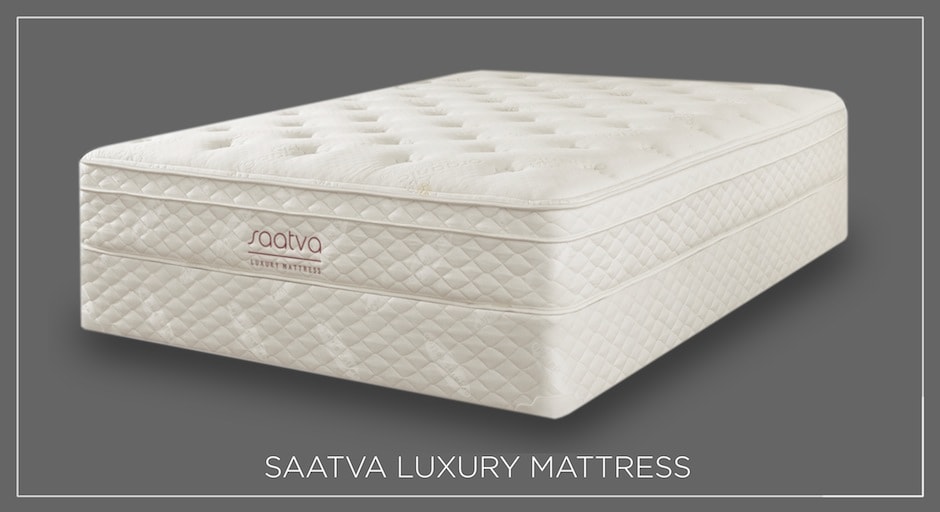 8. ASK FOR PROFESSIONAL HELP
When you're shopping for a new mattress, don't be afraid to ask your sales representative for help. They are experts in their field. And ask tons of questions. It's better to be well prepared than to be regretful after your purchase.
9. PROTECT YOUR INVESTMENT
Since a mattress is an investment, protect it. Use proper support like a solid bed frame, and think about using a mattress protector. Also read about what could possibly void your warranty, like removal of tags or stains.
10. SHOP ONLINE FOR THE BEST DEALS
The only way a mattress store or department store can support their overhead is by marking up their products and getting you to spend more than expected. A company like Saatva or other online retailer can sell you a mattress for a lot less because they have no storefront costs, commissions to pay out, or other mattress store overhead costs.
---
So, have you shopped for a mattress recently?
Any tips and tricks you'd like to share?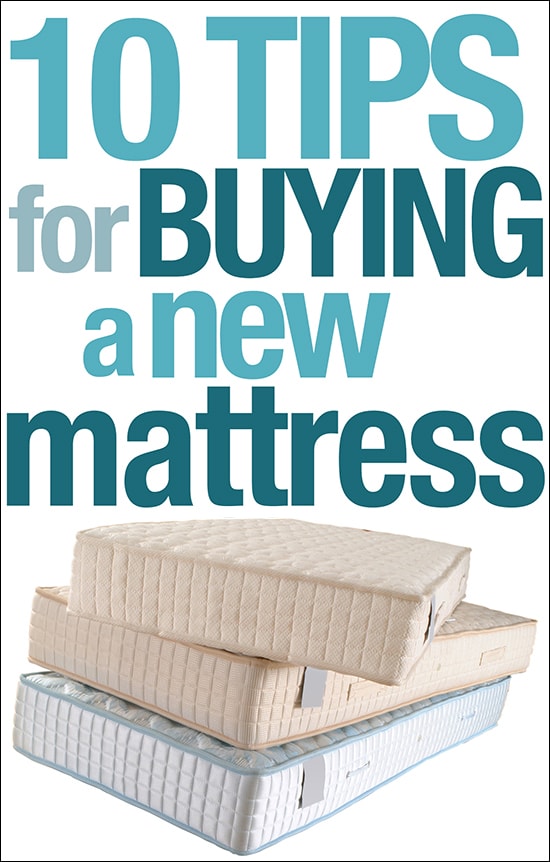 I was provided a free Saatva mattress for this blog post.
All opinions are honest and my own and do not necessarily reflect those of Saatva.