Well I'm happy to say that the new craft room makeover is officially underway. Since we moved into the new house 6 months ago, I've desperately missed my own little creative space. And I think I've been dreading starting this new craft room since this old one will be a little hard to outdo…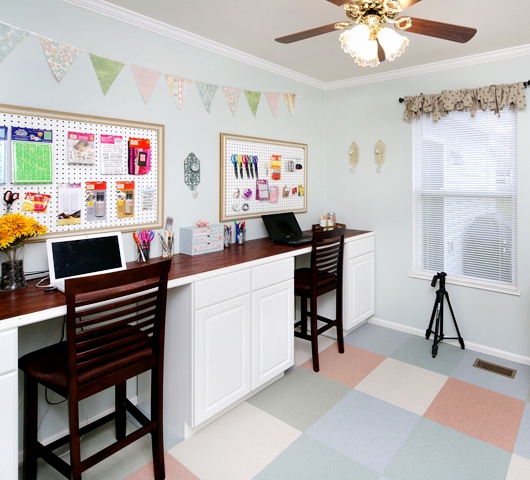 Since I lost the large DIY craft desk that we built, it was time to find a new piece of furniture that could store a lot of supplies… well, and mostly hide it behind closed doors. I'm not the most organized individual in the world.
So here's what I came up with thus far…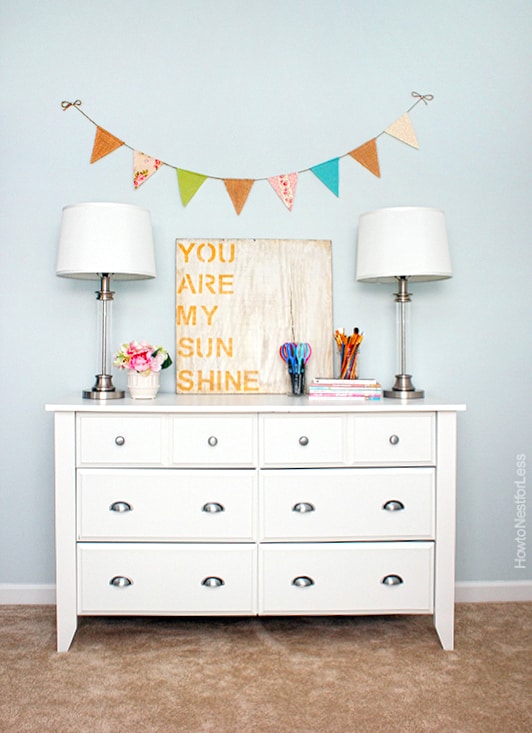 Yep, a dresser.
I figure why not?
Tons of drawers for storage… hidden storage.
I looked all around town for the perfect dresser but couldn't quite find one that fit my style. Then I happened to stumble across this one from Sauder. Perfection, woot! It was exactly what I was looking for… white, with the cup pulls just like our kitchen cabinets, and pretty big (cause I got a lot of crafting supplies that need a new home).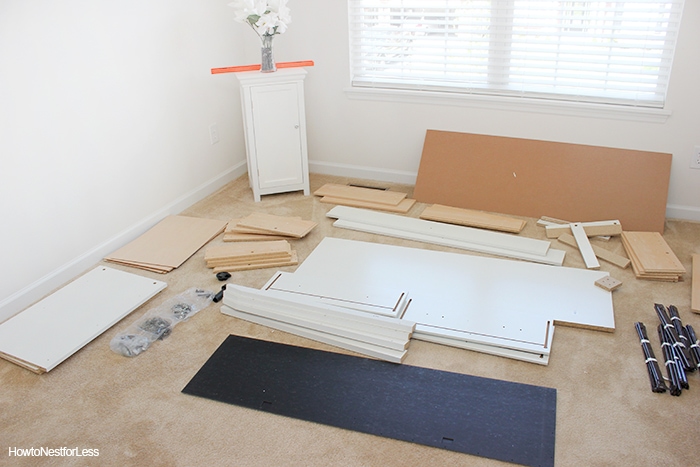 And while it might seem scary at first to see a huge dresser delivered in one small box, it was actually quicker and easier to assemble than I first thought. We only messed up on one little piece (screwed it on backwards, DOH) but luckily we caught the mistake right away.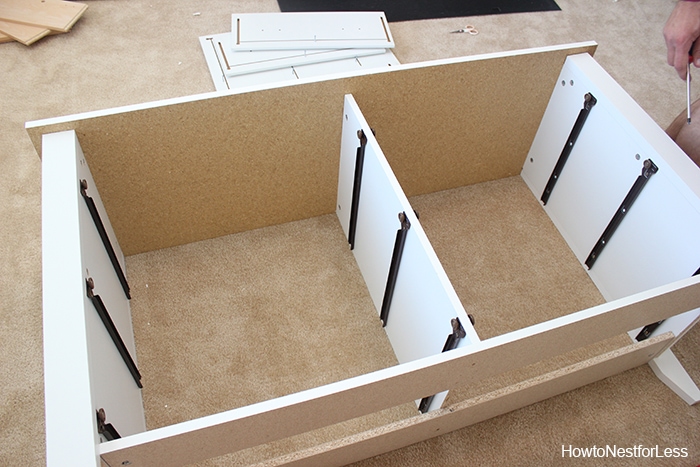 And three hours later we had the dresser assembly complete. I have to say, the process is kinda empowering… you know, building a dresser from just boards and screws. I always feel a sense of accomplishment after a DIY project, especially one that is for my own personal use 🙂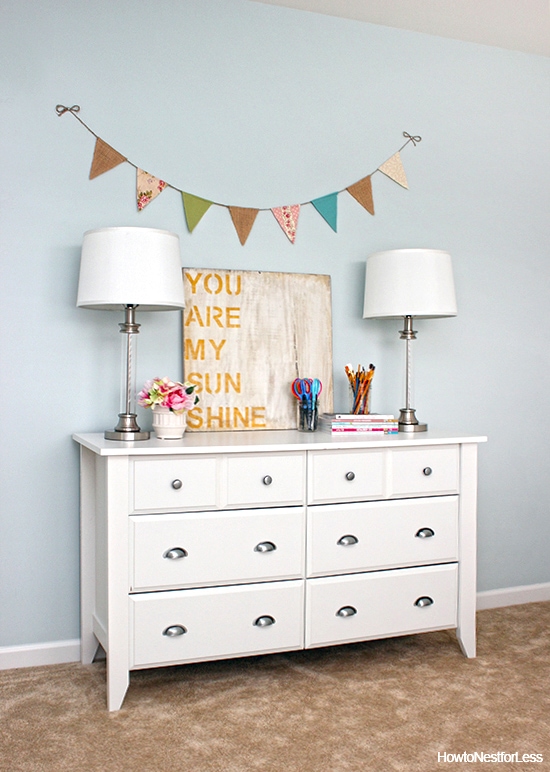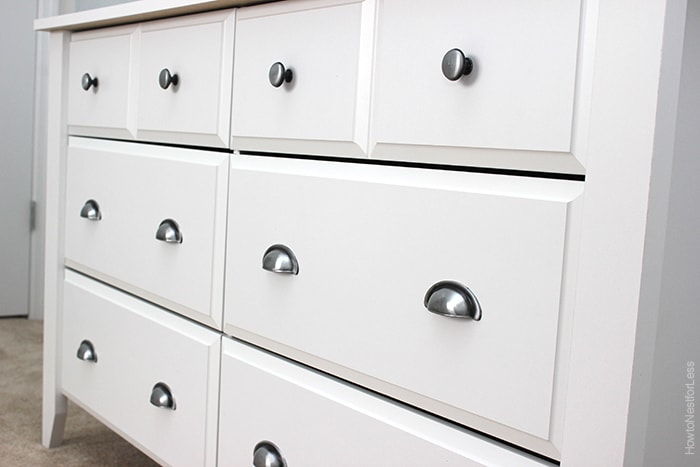 And yes, the drawers are bare for now. I'm not quite ready to start unraveling the huge mess that now resides in the craft room's walk in closet. Those boxes terrify me. But we are one inch closer to having a completed craft room, woot!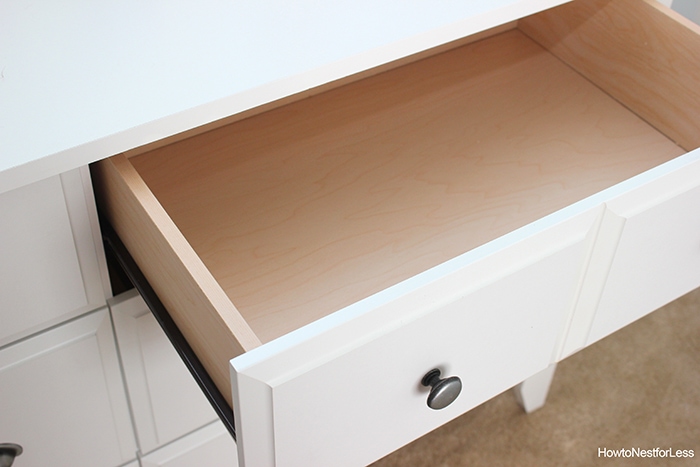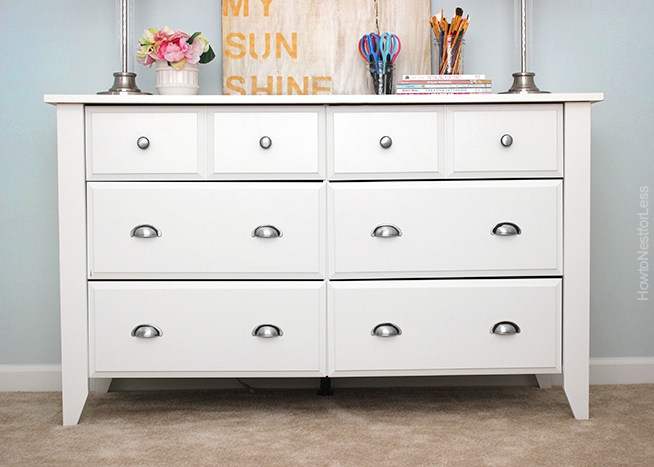 So as you can see, I already started painting.
Just wait for tomorrow to get the entire plan for this space!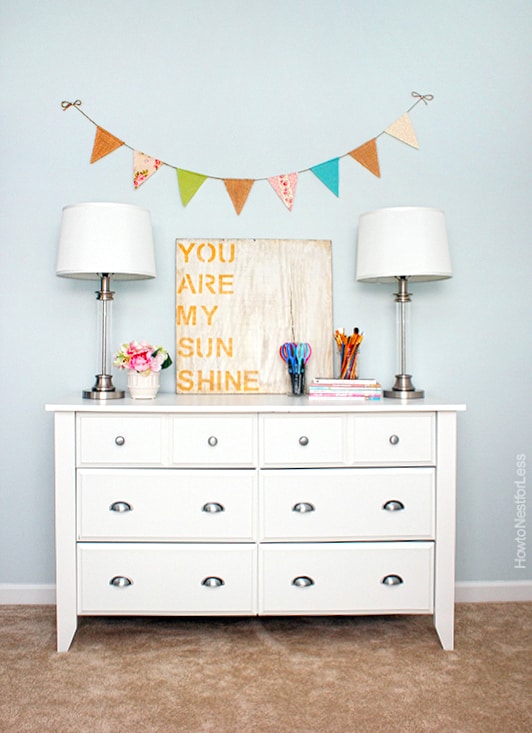 This is a sponsored conversation written by me on behalf of Sauder.
The opinions and text are all mine.