So now that I have found a great piece of furniture for my craft room, I guess it's time to finish the color on the walls. This is always my favorite part of a makeover… and the scariest.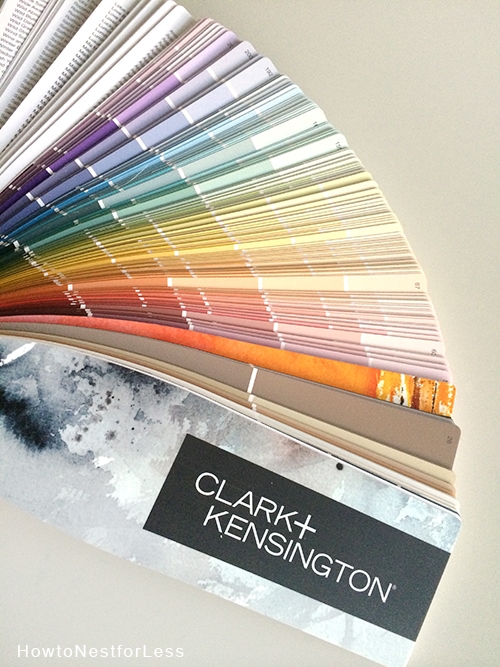 You already saw the light blueish green color behind my dresser, but I'm thinking of doing some big gray horizontal stripes on an accent wall. Now I did just do gray walls in my guest bedroom makeover and my craft room is across the hall BUT I have an extra gallon of gray paint. And gray stripes is totally different than just plain gray walls, right? C'mon, I highly doubt anyone will ever notice it's even the same color.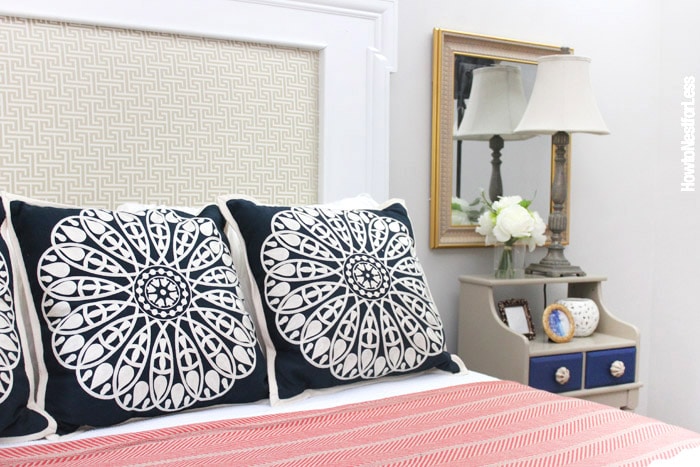 But I also want to add some brighter colors to the room. Here's kinda what I'm thinking…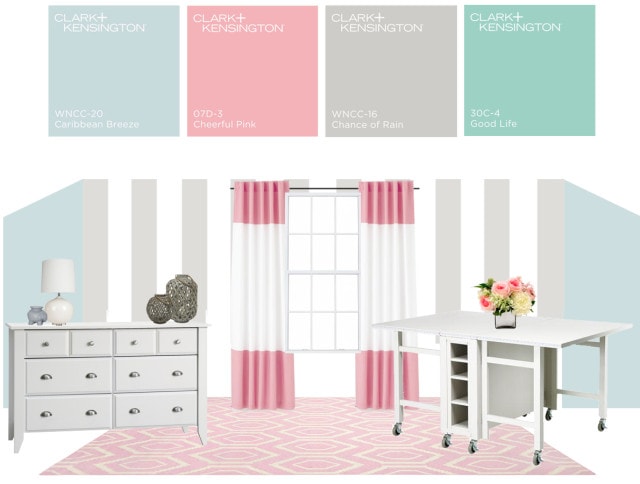 Something very girly…
ha, kinda reminds me of my old craft room color scheme.
And yesterday I showed you the Sauder dresser I already added to the space…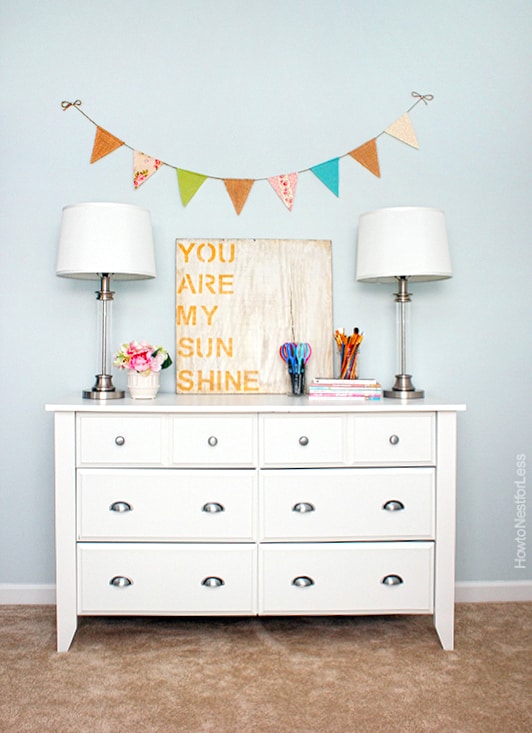 So I'm off to paint the rest of the space. We'll see how this goes. I've never done stripes before.
Does anyone have any tips or tricks?
And if you've never seen my old craft room, take the tour here.