One of the curses of being a graphic designer is having all of my friends and family asking for favors. Birthday printables, baby shower invites, Photoshopping their muffin top in a family photo… But there is one arena where I love to help: printables for their kiddos bedrooms.
You can easily have solid color bedding and window treatments, but then throw up some adorable beach creature printables and the entire room has a new feel. LOVE that!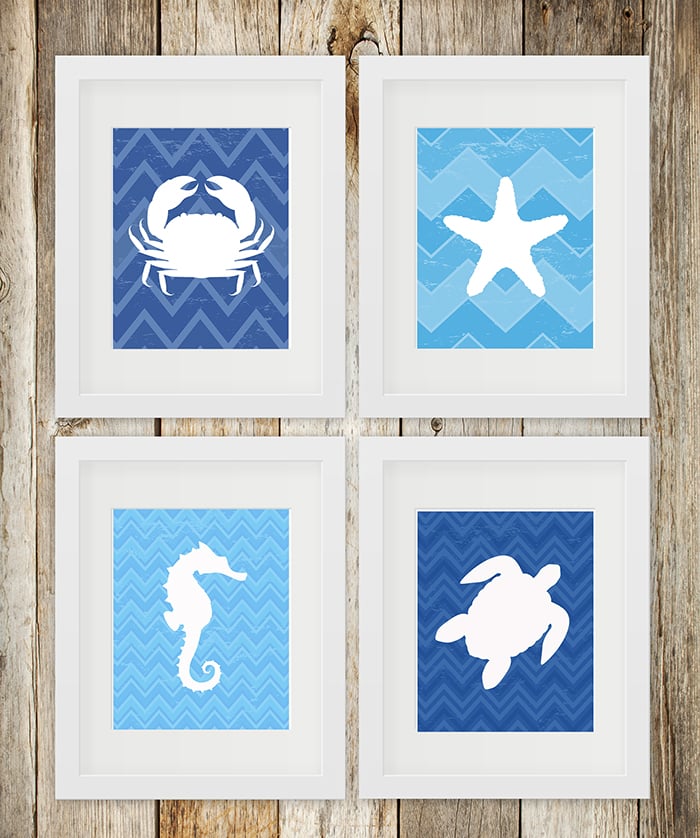 So since I recently created some adorable ocean friends for my friend,
I've decided to share them for FREE with you guys today.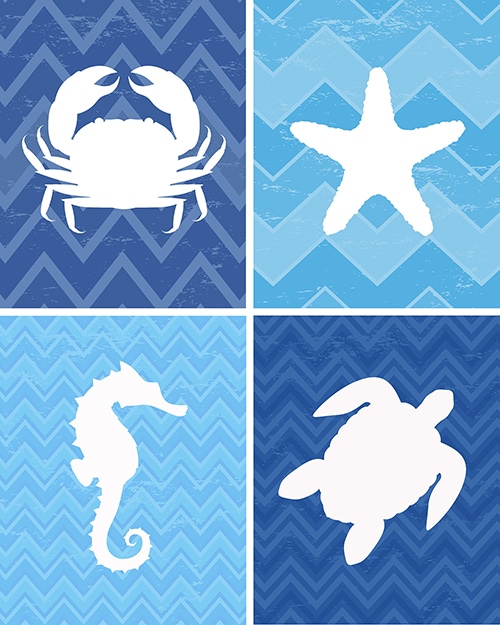 To download, click on the 4 separate links below:
starfish, crab, seahorse, sea turtle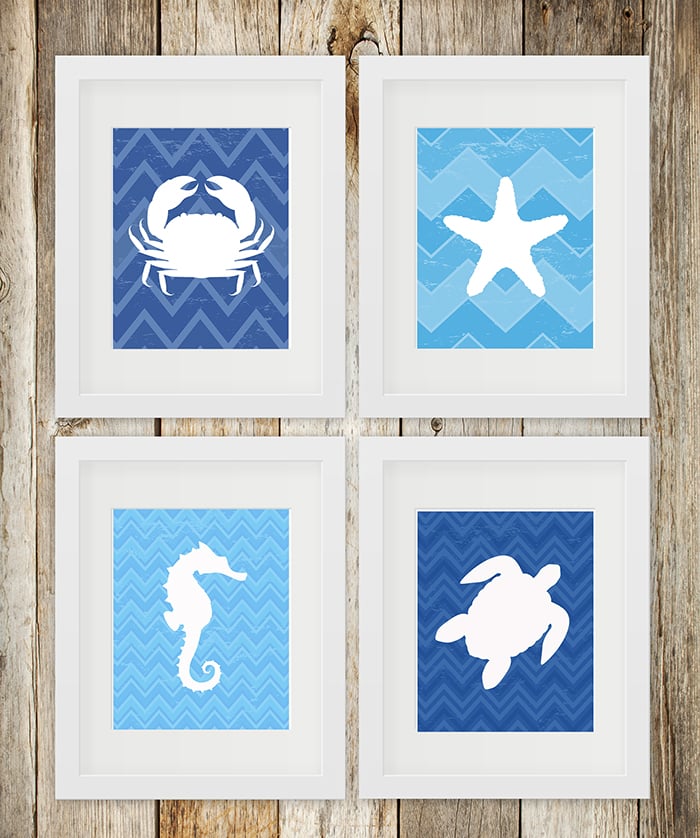 I feel like there's so many girl things out there that
I just had to do something for the surfer dudes.
But next I'll have to do something for the ladies.
ANY IDEAS?