One of the absolute best things about summer is having BBQs with the family. But sometimes I do get sick of the same old grilled chicken or steak so I look for fun ways to spice up the traditional dish. So today I thought I would share one of my favorite summer BBQ recipes…
Southwest Grilled Steak with Queso Sauce!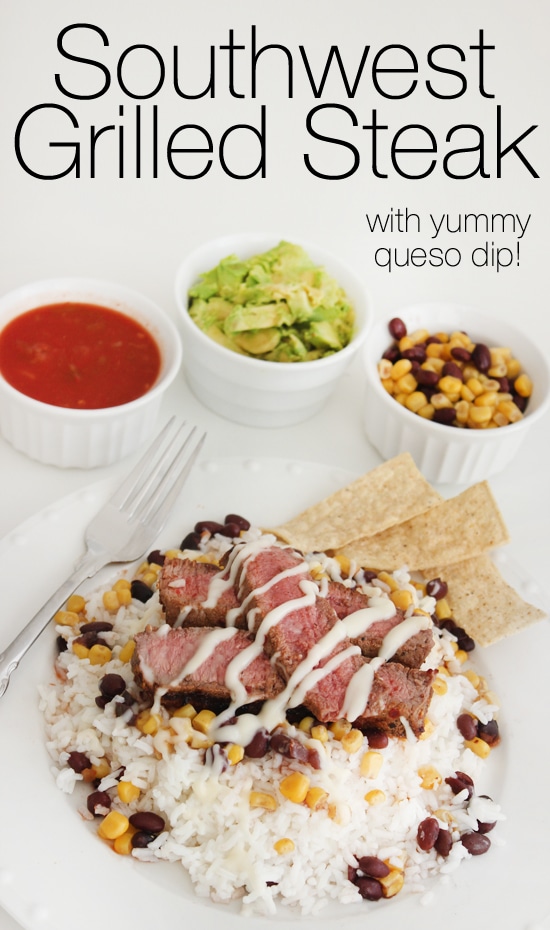 INGREDIENTS:
1lbs of London broil
1/4 cup of olive oil
1 tsp red pepper
1 tbsp ground cumin
1 can of corn
1 can of black beans
White rice
Rico's queso blanco (the most awesomest stuff on earth)
Salsa
With the exception of the London broil, I was able to pick up from my local Dollar General!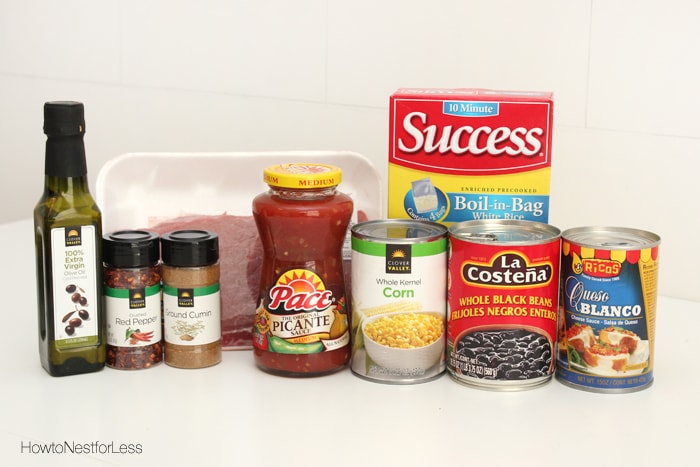 DIRECTIONS: To start marinade the London broil in the olive oil, cumin and red pepper for 30 min in a large ziploc bag in the refrigerator. Remove steak and discard the marinade. Place the steak on a preheated grill and cook until desired doneness.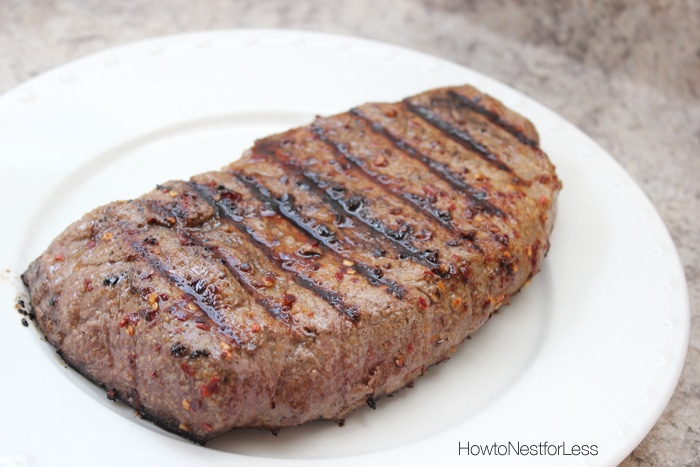 While the steak is marinating, cook the rice as the package describes. Next drain the corn and black beans and mix together in a large bowl. To prepare for the final dish, place a bed of rice on a plate. Scoop some of the corn and black bean mixture on top of the rice. Next slice the steak and add to the plate. Final step is to microwave some of the awesomely delicious and addictive queso dip and drizzle across the dish.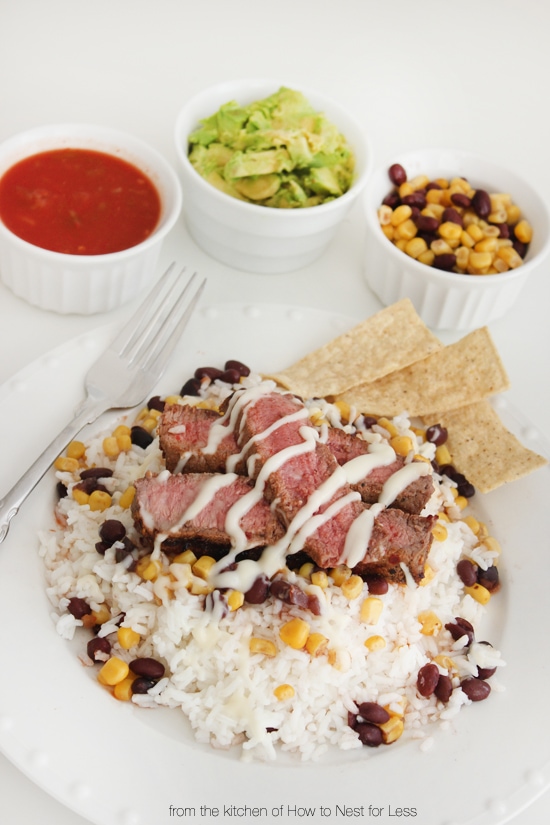 I'm telling you, this steak has a bit of a kick to it but it's amazingly awesome when mixed with the rice and queso. Plus you can never go wrong with Mexican food. Am I right?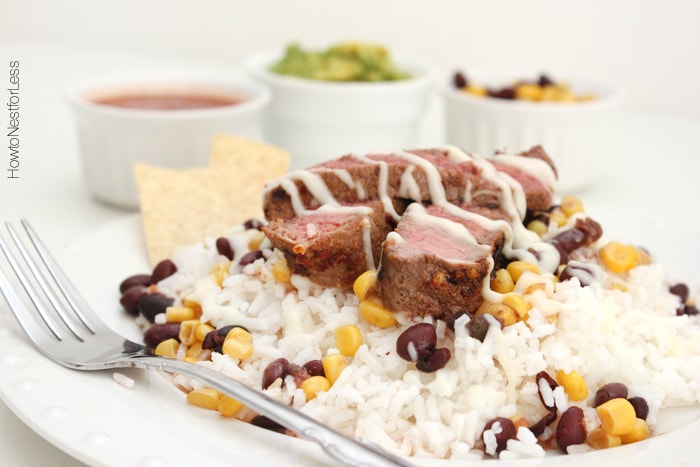 Ben was so impressed with this dinner he said it tasted like something straight out of a Mexican restaurant. Well… I think that's what he said. His mouth was full with his second helping at the time.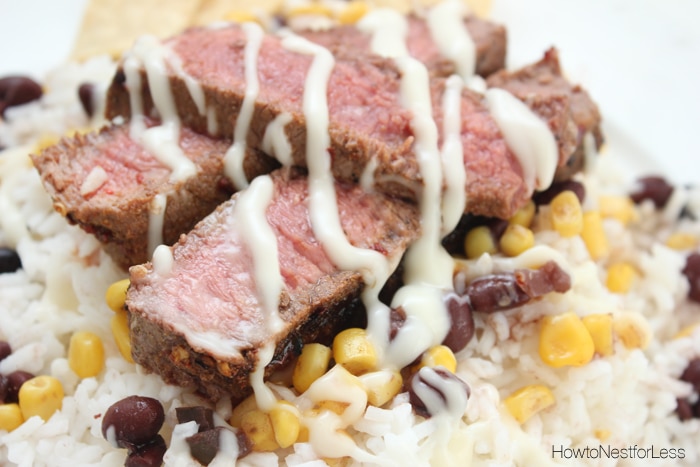 I was happily surprised that I got all of my ingredients from Dollar General. They actually have a lot of groceries available, including a huge refrigerated and frozen section, plus tons of delicious desserts and sides. And if you follow me on Instagram, you would have seen my favorite food find of all… Yep, you can get these cookies year round at your local Dollar General. WOOT!
 I have another cool recipe coming up next week too with some items I picked up.
Trust me, you'll want to come back.
It has chocolate and peanut butter and marshmallows.
Do I have your attention now?
GOOD!