I feel like we have a different birthday party every weekend in Summer. It's not like we know more kids born in these hotter months; I think it's just that parents have more time to throw a big birthday bash when you don't have a holiday to celebrate every few weeks (yeah, I'm talking to you Halloween, Thanksgiving, Christmas, New Year's season).
Well my kid was born just a few short weeks before Christmas… ya know, when I'm already broke and struggling for extra cash? So I thought I would throw together some tips and tricks for a more affordable kid birthday party…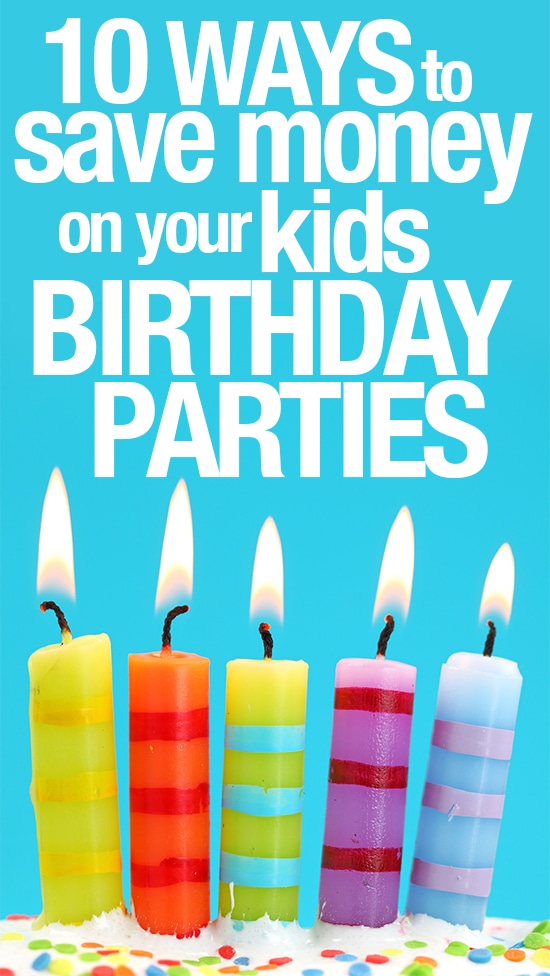 1. Buy solid colored paper products.
Even though your daughter might want all of those Disney Frozen paper plates and cups, choose the plain colors instead. They are MUCH cheaper. One suggestion would be to have solid colored dinner plates, napkins, and cups, then you can spring for the expensive themed plates for dessert (if anything). Also buy the white or clear plastic silverware. You can buy it for pretty cheap in bulk and always use the extras for school lunches, picnics or big family dinners.
2. Use FREE themed party printables.
Although Etsy has some adorable themed party printables online, try to check out the FREE options instead. I personally have offered about 9 different party printable packages on my blog in the past… all which include invitations, birthday banners, water bottle labels, favor tags, food cards and cupcake toppers.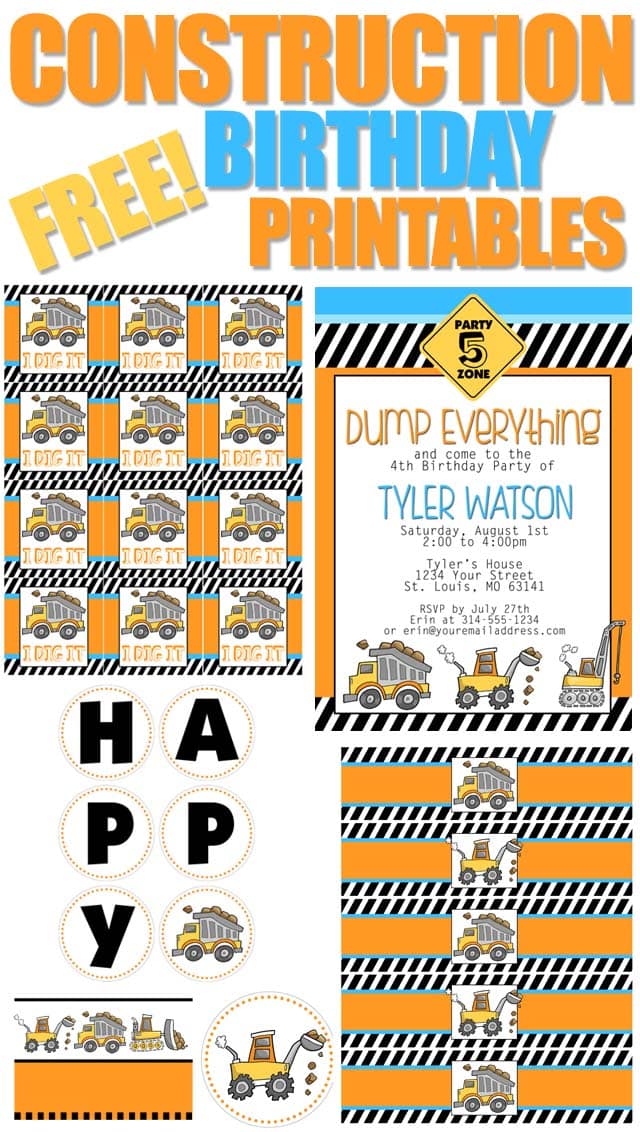 3. Don't give out party favors.
Some kids will come home with a bag filled with candy and small prizes, but isn't it really just a bunch of junk that barely makes it through the front door? Plus candy can be expensive in bulk! Either skip favor bags entirely or try to purchase one small toy for each kid from the $1 bins at Target or Dollar General.
4. Only serve cake and ice cream.
Serving lunch or dinner can be expensive. Think about having your party in between lunch and dinner so you only need to serve cake and ice cream.
5. Decorate your own cake.
This one scares even me. I am NOT a great baker. I don't think I've ever made cookies from scratch in my life. But I can certainly make a cake from a box. No kid is really going to care. They just want cake! Another idea is to buy a plain birthday cake from your local grocery store and decorate it yourself with some little toys. Example: having a Frozen birthday party? I'm sure you have some little figurines in the toy box that you could clean and place on top of the cake during the birthday song! And don't forget cupcakes are a great alternative!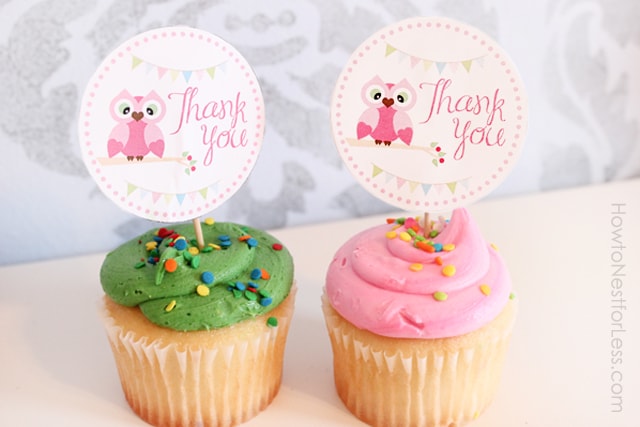 6. Have a party at your house or the park.
You can still have a fun birthday party without shelling out hundreds of dollars at the local bowling alley, paintball range or Chuck E Cheese. How about an in-home cooking party? Think decorating cupcakes (no birthday cake required!) or making pizzas. A nature scavenger hunt (like this one) could be fun at the local park. Or try a "sleep-under" (a sleepover in the afternoon… kids come in their PJs, have popcorn and watch a movie!).
7. Make your own invitations.
Remember in #2 when I talked about using FREE birthday party packages for decorations? Well you can find a lot of free templates online to use. And all of the free party printable packages found on my website INCLUDE the invitations! Just remember to add a line about RSVP. You can save money by having a head count before the party (less favors, cake, ice cream and more!).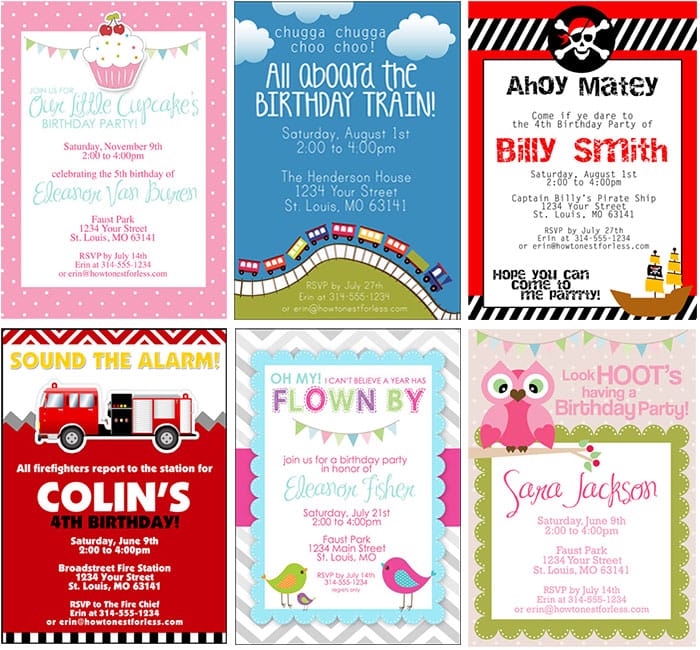 8. Don't invite your child's entire class.
I know you don't want to hurt any feelings, but inviting an entire class to a birthday party can be expensive. Try keeping the party small with just a couple close friends. You'll have a better time controlling the youngsters too!
9. Create your own games.
Trust me, you can be creative! Think of alternatives to Pin the Tail on the Donkey or Tic Tac Toe. If you're having the party outdoors, break out some of your lawn games like washers or corn hole.
10. Decide on a budget and stick to it!
Give yourself a spending limit and do your best to stick to that number. Whether it's $250 or $50, you can throw the perfect kid's birthday party!
---
So, do YOU have any good tips and tricks?
Please share below!