Make sure you follow me on Instagram and Pinterest for a sneak peek into my recent projects!
I have an exciting project I'm working on… my brother and sister-in-law's farmhouse kitchen makeover! And I'm not talking about just adding some simple wall decor. I'm talking a FULL makeover here: apron sink, new granite countertops, wine bar, backsplash… yep, the works!
In the next couple weeks I'll be showing you some behind the scenes sneak peeks from the process like the wine bar design & picking out granite, etc.
Until then I'm working on some fun wall art and complementary accessories for their farmhouse kitchen and I thought today I'd share some of my favorite finds from around the web. Hope you enjoy!
I'm totally crushing on the "I Love You Like Biscuits and Gravy" sign
and the "Fresh Baked Pies Served Daily" sign. So stinking cute!!
Think I might need to snag some of these for my brother's kitchen design, right?
So which one is YOUR favorite?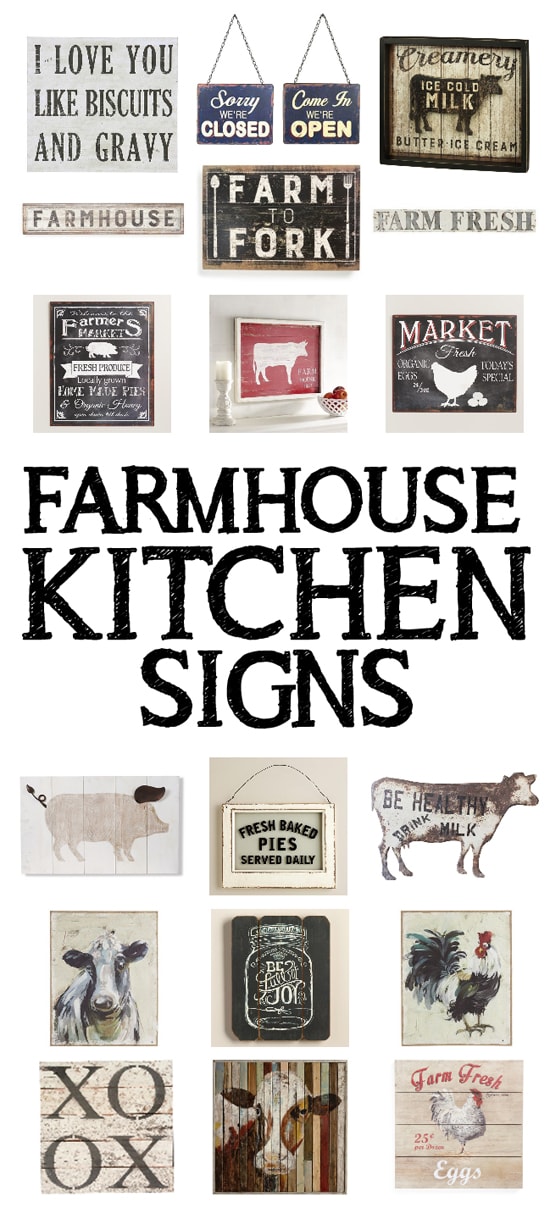 *this post may contain affiliate links.