Yesterday I showed you how I added a couple of key pieces to our main living space, but today I'm showing you the entire room and how I incorporated some of my favorite furniture transformations I've completed in the past year.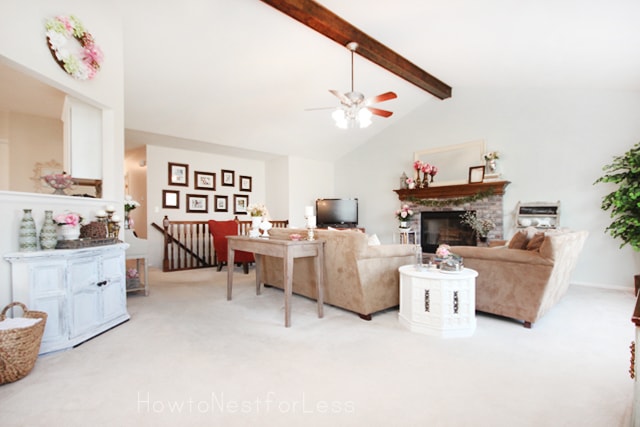 One of my absolute favorite furniture makeovers is this little credenza I painted with Miss Mustard Seed Milk Paint.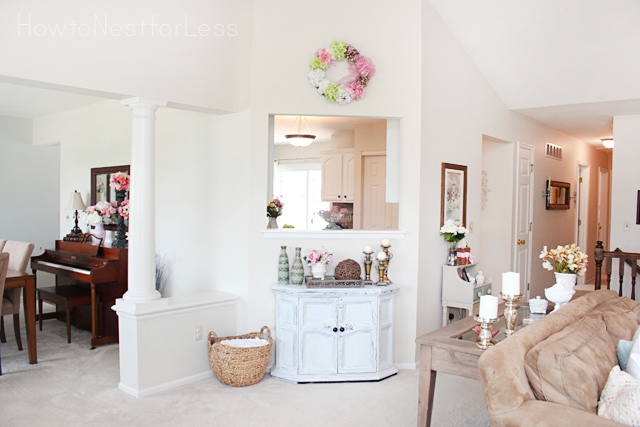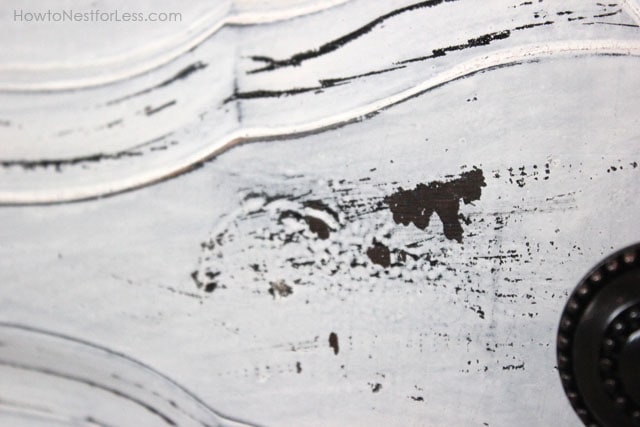 I love the chippy goodness this paint creates, plus the vignette on top is one of my favorite in my home.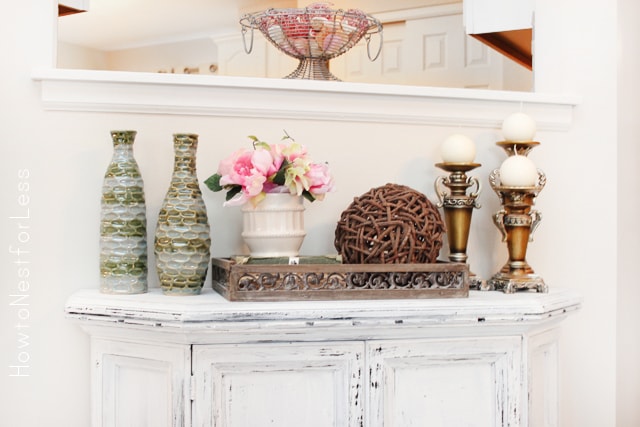 Another key piece of furniture in this room is this duck egg blue accent table. I almost sold it back in the day, but luckily it found its way back to my living room.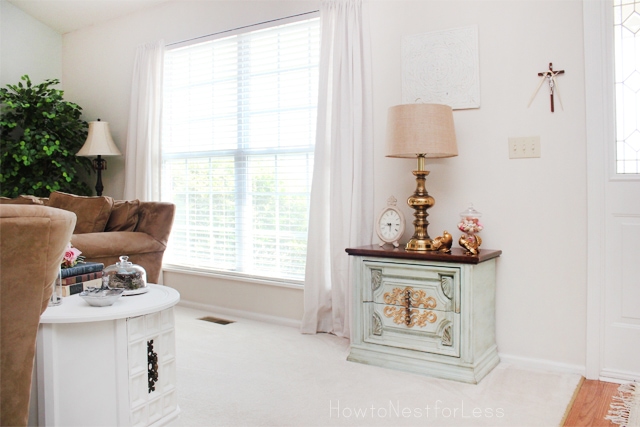 And I have to say that the color of this table was the inspiration for the entire room makeover. Isn't it just yummy? Yep, this color flows through three different rooms in my home now.
My latest furniture transformation with Pure White ASCP, this little ornate table, sits between my two couches.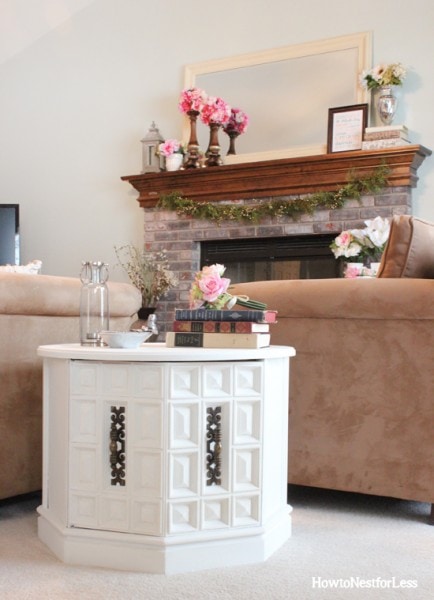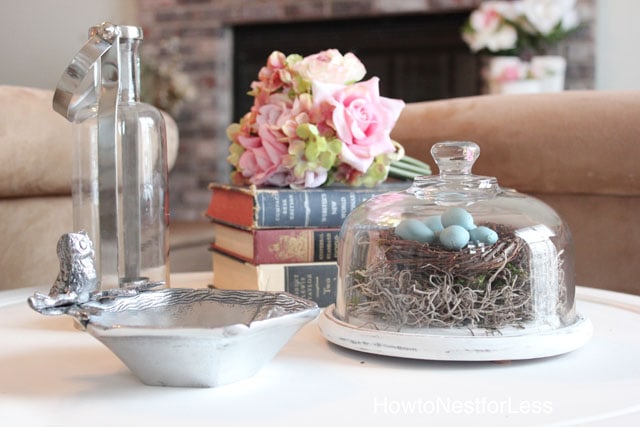 The wood display tables in my living room were purchased from World Market on clearance. I love that you can see my little treasures under the glass… my grandpa's old pipe, my father-in-law's dog tags, and a collection of crosses passed down from our great grandparents.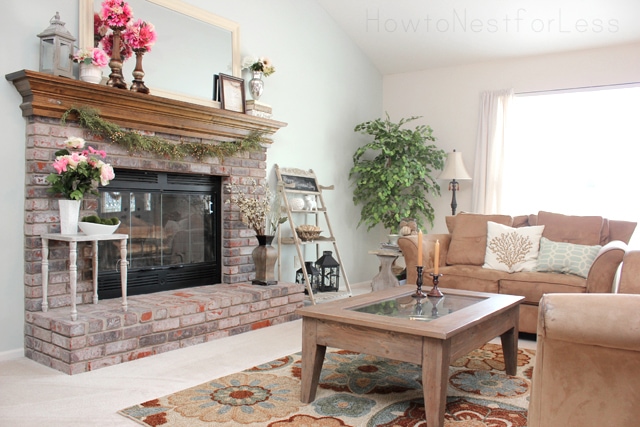 Oh, how I wish I could take credit for making this little shabby chic shelf, but I purchased it from Kirklands last month. Instantly fell in love with it!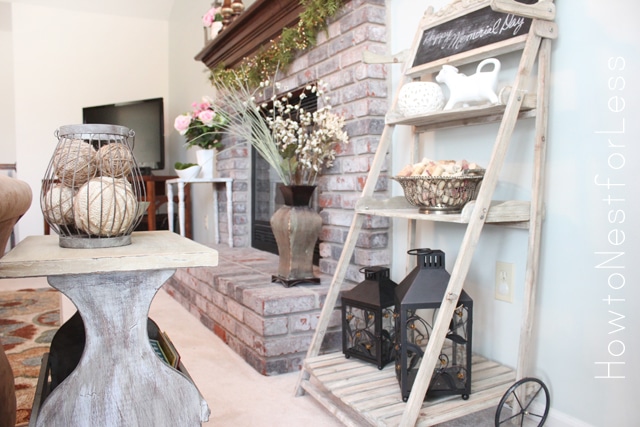 And it sits next to my very first Annie Sloan paint project: a driftwood style table. And notice the burlap and twine balls I just showed you a week or two ago? Yep, I really do use the projects I create around my home.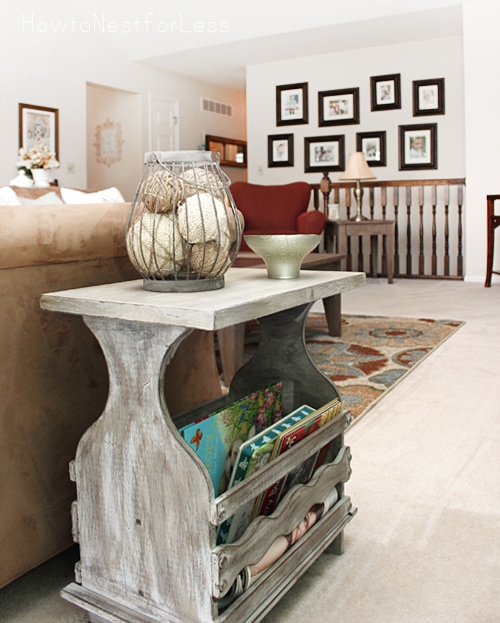 And I'm totally in love with my new gallery wall. Now I just need a new chair for this space (I'm slowly phasing out all the red in my home, have you noticed?).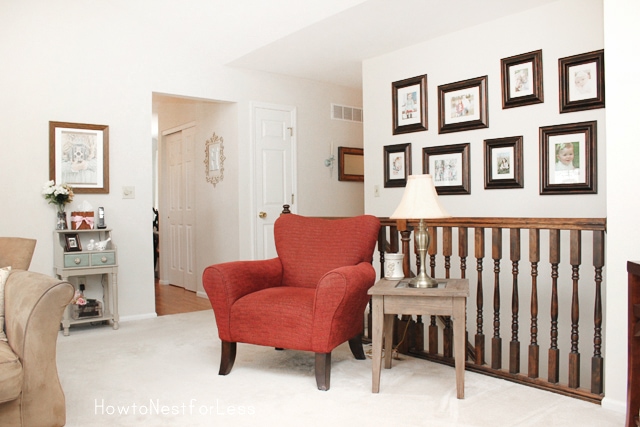 The last furniture project in this room is my telephone table. The perfect piece that fills the little space between my living room and kitchen. Plus it bring a touch of the Duck Egg Blue color to that side of the room.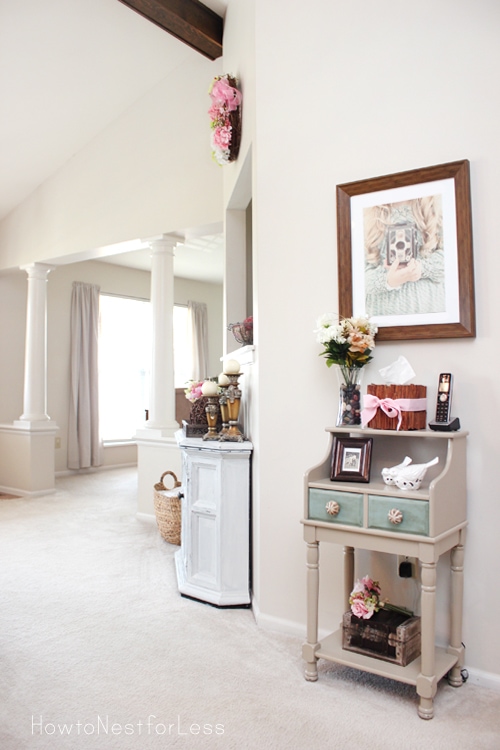 So, what projects have YOU incorporated into your home?
I'd love to hear!