Last week I showed you guys my patriotic front porch and then proceeded to drop off the face of the earth for the rest of the week. Unfortunately Ellie and I came down with a bad case of strep throat and bronchitis and we're still trying to recover. Not a great way to kick off summer vacation, huh?
Well at least I got one little project done since we were stranded in the house for a couple days: I added some touches of red, white, and blue to our foyer.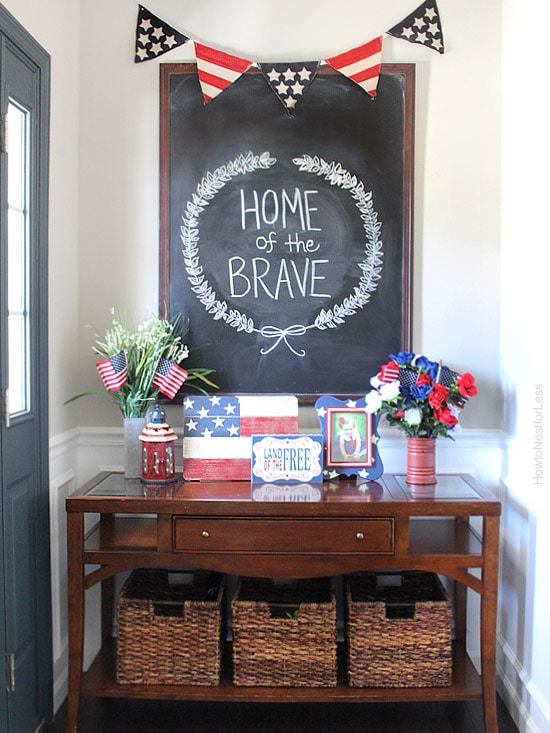 I actually had all of the pieces ready to go, including some newbies I scored at Hobby Lobby a few weeks ago like this Land Of the Free sign.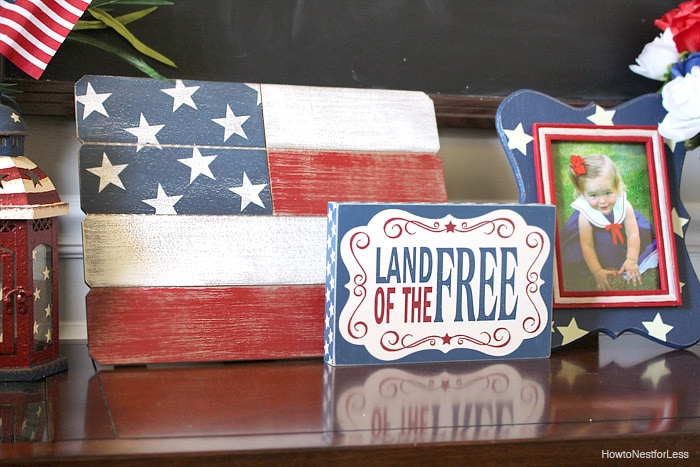 I did need some new chalkboard art I decided to stick with the Star Spangled Banner theme and do something simple this month for my chalkboard design: Home of the Brave.
I actually freehanded the artwork this time since the design was pretty simple (idea taken from The Golden Sycamore).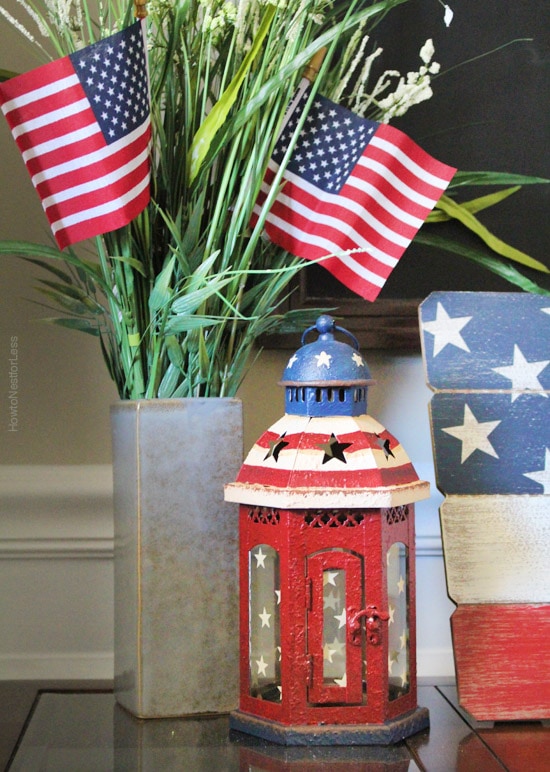 As I mentioned around the table I decorated with some patriotic décor.
This little lantern is my new favorite find!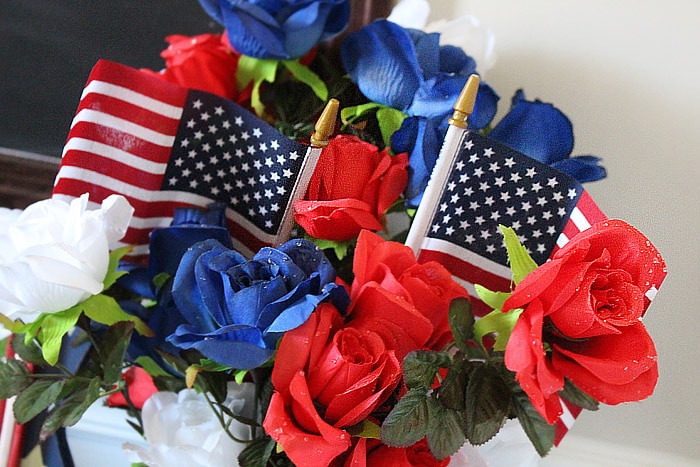 And of course I needed lots of little flags to complete the space, including a little bunting banner above the chalkboard to tie it all together.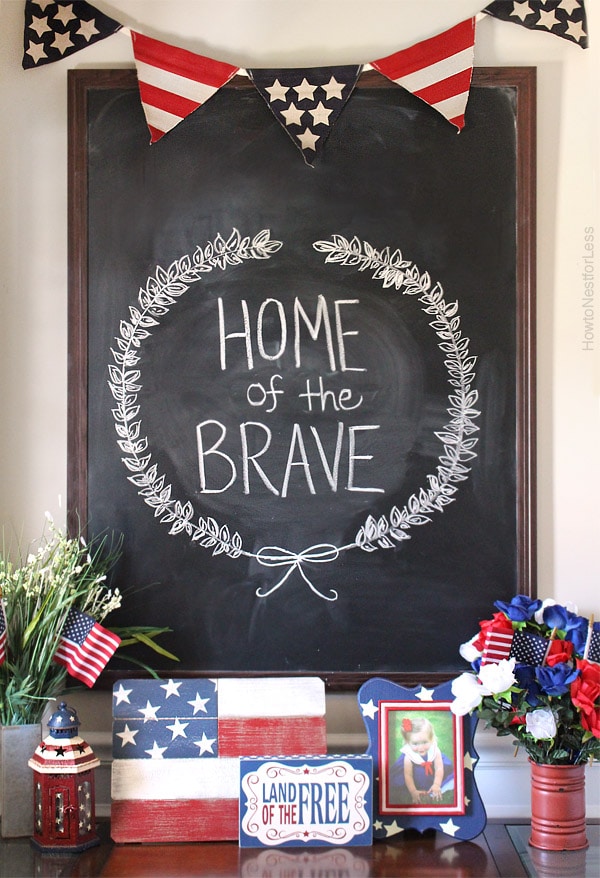 Well at least I got one thing crossed off my to do list this past week. Now I'm hoping we can finally kick this summer cold so we can get back to some bigger projects!
Anyone else suffering from a summer sickness?
I totally have cabin fever and need to get out of this house!