Back in April I showed you guys my front porch makeover for our new home. Well now that it's summer and the 4th of July is fast approaching I decided to spruce up the space with some good ol' red, white and blue.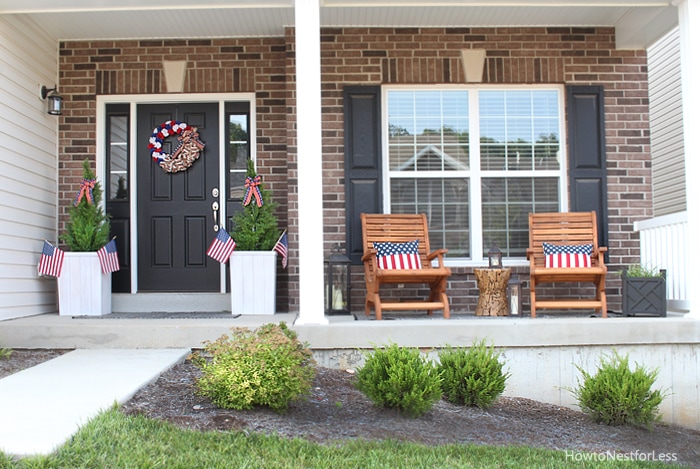 I'm still loving the large white planters on either side of my front door. To make them a bit more festive I added some ribbon ties from Michael's and some $1 flags to each.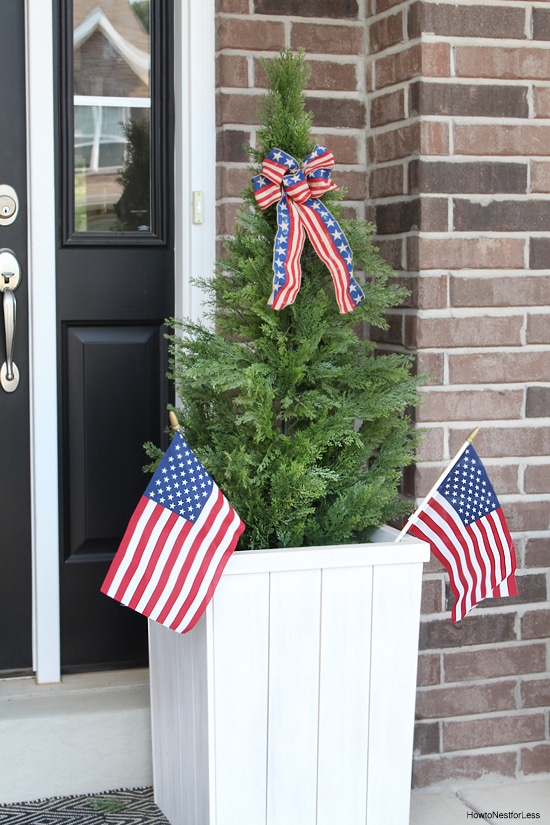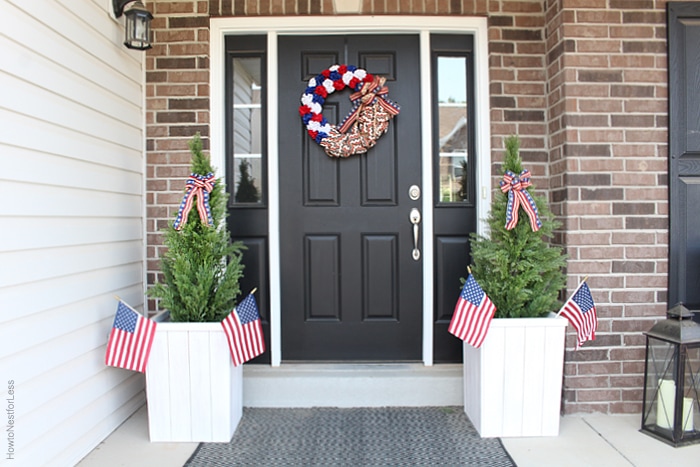 Then I hung my patriotic wreath on the front door. I made this burlap ribbon and flower wreath last summer and it's still one of my favorites!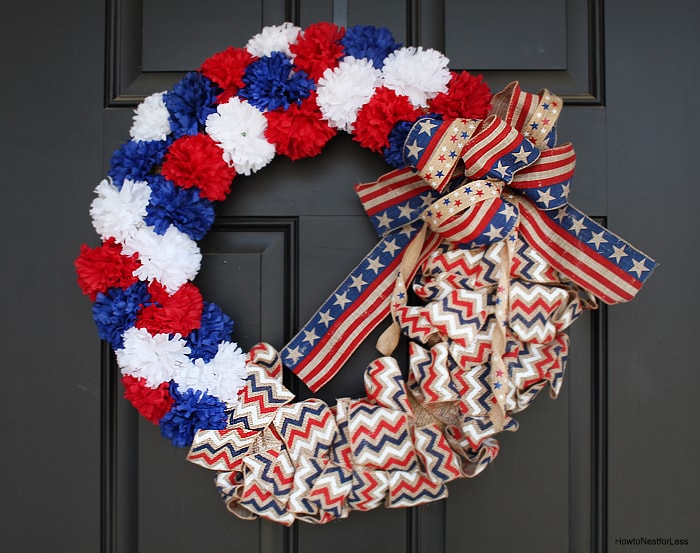 Over to the right of the front door are my adirondack chairs.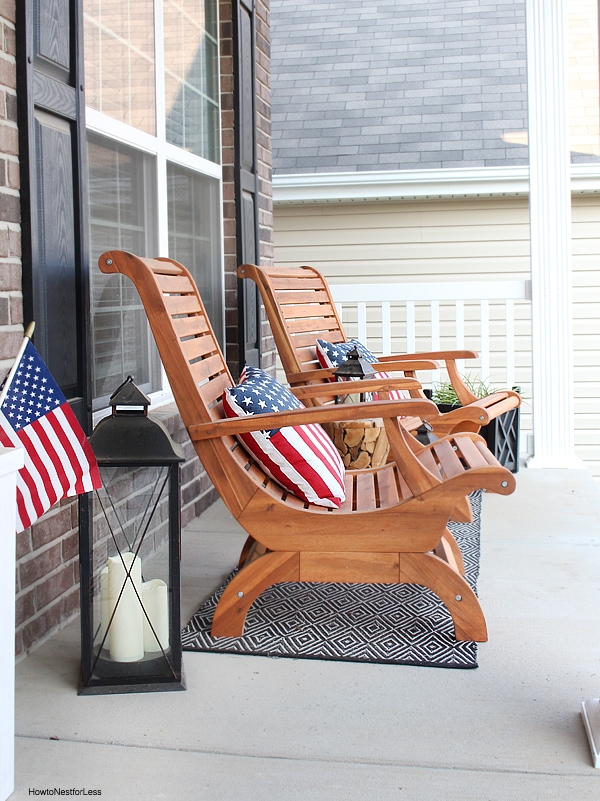 I really didn't change up much on this side except added some new American flag pillows from HomeGoods.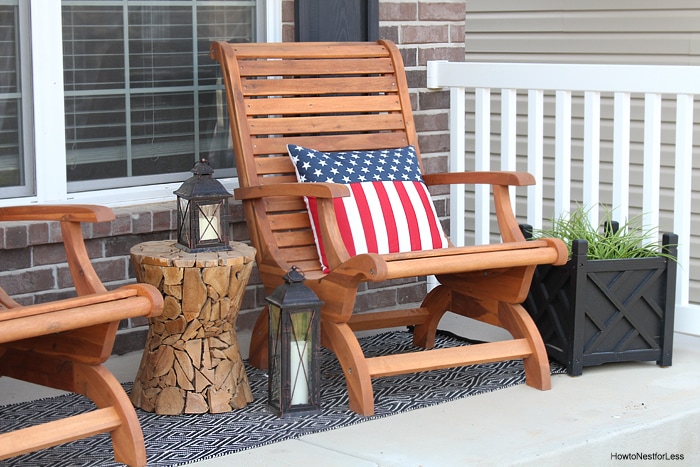 Everything else including the rugs, end table and lanterns are the same from my original makeover. I purposely chose neutral colors like tans and blacks so I could switch out a few items to easily decorate for each season.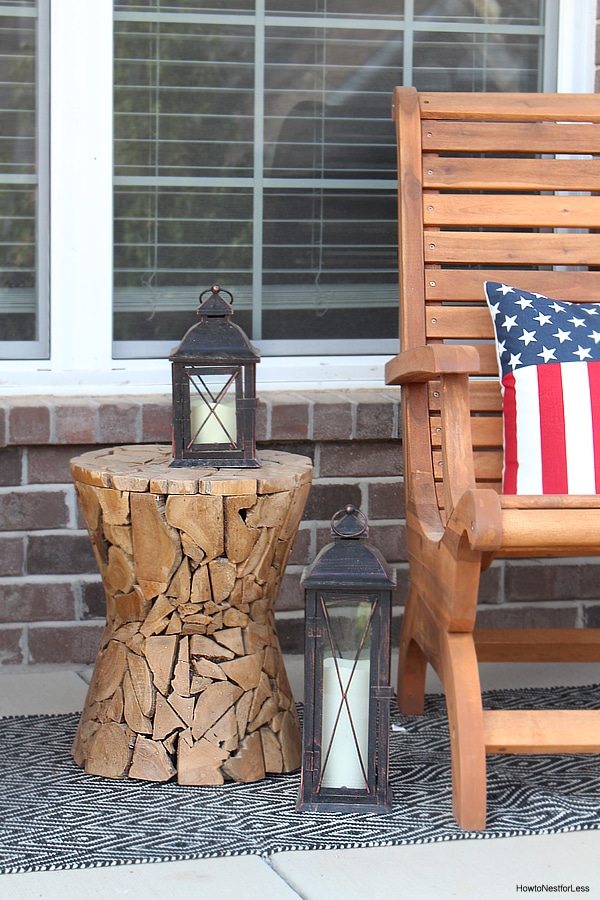 This really didn't cost me much to update for the summer but I'm totally loving the new look. I've already had 3 neighbors comment on the new décor!
So do you guys spruce up your exteriors for the 4th of July?
I normally don't but when we took down the railing it really opened up this space.
Definitely the best decision we ever made!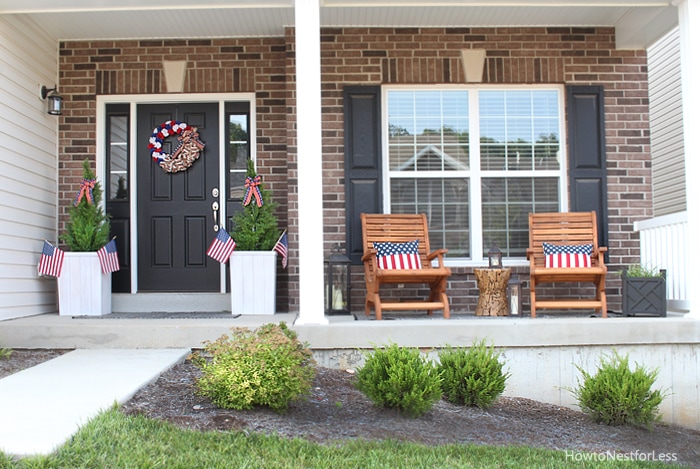 If you want to see more 4th of July decoration ideas, CLICK HERE.