The kitchen is the most used room in our home. Whether we're eating a meal, doing homework, prepping lunch boxes, having family meetings, or just grabbing a quick snack, it's our highest traffic area in the house.
It's also the room that I have to clean most often. But you don't have to clean your kitchen from top to bottom every single day. Here's the 5 areas I clean constantly though…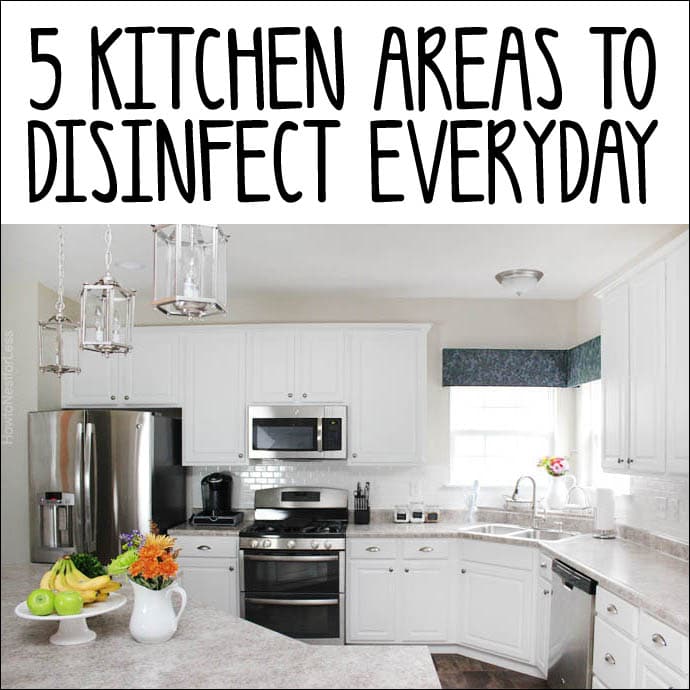 1. The countertops.
This one is a no-brainer. You prep your food on this surface, plus lots of hands cross this space. I clean this area several times a day, especially before and after preparing a meal. Just warm water and soap works fine. Depending on your countertop surface, consider looking into cleaning supplies specifically made for your kind of countertop.
And remember, if your countertops look clean, your entire kitchen looks clean.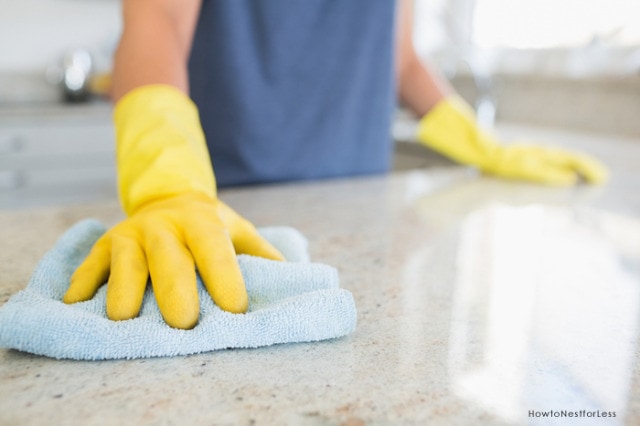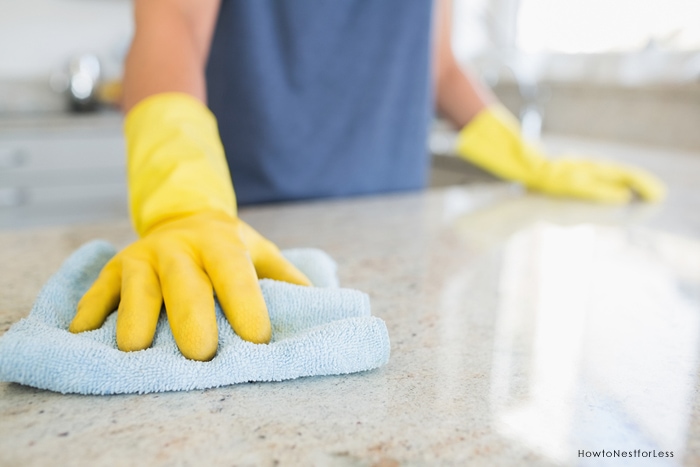 2. The sink.
Your sink can serve as a breeding ground for illness-causing bacteria, including E. coli and salmonella. Hot water just isn't enough to clean this space. Try a solution of bleach and water once a day and then letting the solution run down the drain. Keep a mixture in a spray bottle under your sink!
To help keep bacteria to a minimum, immediately put your dirty dishes in your dishwasher. But what if it's full? Take the 5 minutes it takes to empty it! Honestly, time yourself. It doesn't take half as long as you really think it does (good tip for your kids too that whine every time you ask them to empty it!).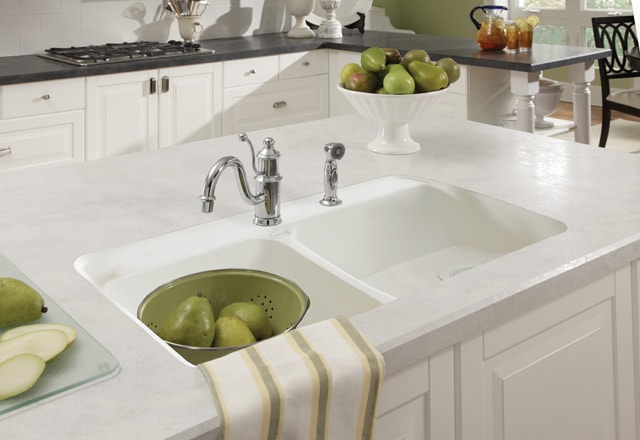 3. Handles to the refrigerator, microwave, stove, and dishwasher.
Whether it's little kids or you after preparing dinner, the handles in your kitchen can be a breeding ground for bacteria as well. Try using a combination detergent/disinfectant that both cleans and kills germs (plus it will cut back on time and money). If you're in a hurry, try pre-packaged sanitizer cloths to save time.
4. The kitchen floor.
I know this is probably the most annoying part of your kitchen to clean daily, but it will keep away the critters and pests. You don't want roaches or mice in your home, right? I use a little hand vacuum around our kitchen island and breakfast bar, the areas that attract the most crumbs throughout the day.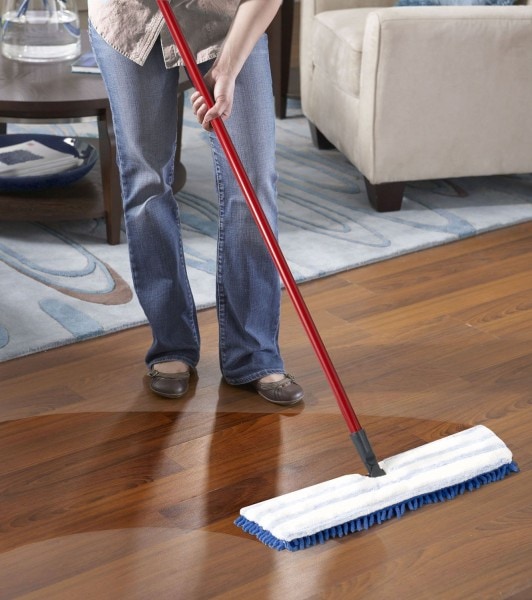 I also keep a mop with a washable microfiber wet/dry cloth nearby and some floor cleaner in a squirt bottle. I just squirt and mop, takes less than 5 minutes to sanitize the kitchen floors. You will then only need to deep clean your floors once a week.
Just remember to clean the kitchen floors last. You don't want to wipe the crumbs off your countertops onto your freshly mopped floors.
5. The trash cans.
Half the time my kiddo misses the trashcan completely and her dinner scraps are down the side of the can. Pretty gross stuff. So after I clean the kitchen countertops with each meal, I will take the same cleaner and give a quick wipe down to our trash can and recycling can.
If your trashcan is inside a cabinet, definitely make sure you wipe down the wood as well. Acid from fruits and juices can eat away at your cabinet stain or paint.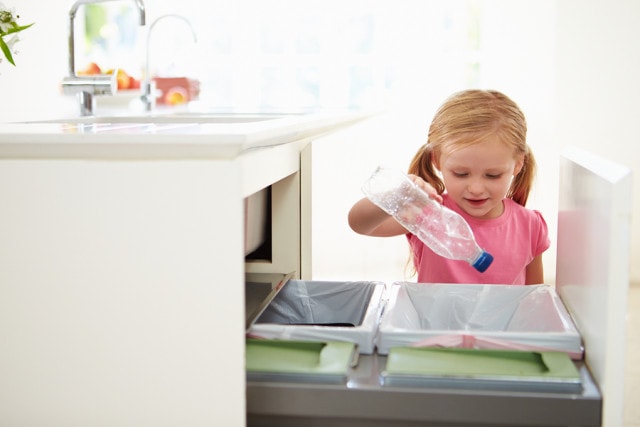 A couple other disinfecting tips:
Run your sponges through the dishwasher to sanitize them.
Use paper towels instead of dish towels to cut down on the bacteria.
Wear gloves if you're cleaning with a lot of bleach in the kitchen.
Wipe out your microwave with a paper towel after each use.
Look for cutting boards that are dishwasher safe.
Use soap and water to wipe out your refrigerator once a month.
Alright, now give me YOUR
best kitchen cleaning tips and tricks!