As I'm cranking out projects in the new house, I'm often reminded about things I wish we did differently in the new house. There's really not much, just some little things that make me say "oh, why didn't I think of that sooner!".
So here's the Top 5 Things I Wish We Did Differently in the New House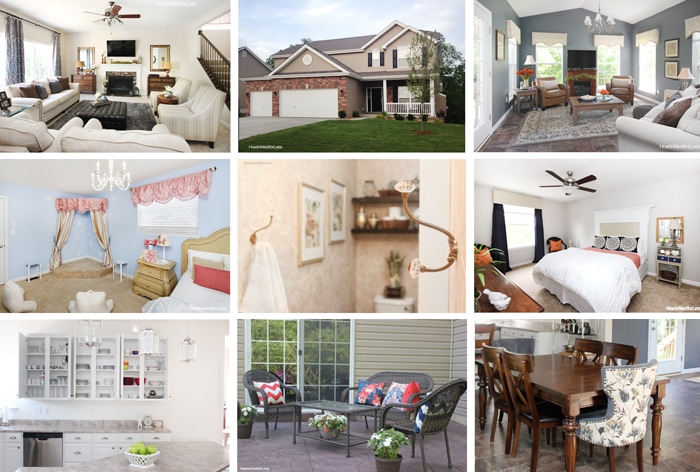 1. More Windows
I'm sure that's a complaint of a lot of people. I'm a HUGE fan of natural light though. I love a super bright house. When my friends come over they complain that my house is too bright. Not even kidding.
But there's some spaces that could really use just a little more natural light. First off is our guest bedroom. Yeah, not a huge deal since it's not used on a daily basis, but there's only one single window in that room and we back to trees. Just making that single into a double window would have been a huge difference.
I also would have added a window in our laundry room. Seriously that would have been about $350. And when you're talking about a house mortgage that's like an extra dollar a month.
And the last place is our master closet. OK, our closet is massive. I know… it's not normal. It's actually bigger than our daughter's old bedroom in the last house. So can you imagine a room that size with only a little dinky ceiling light in there? Yeah, big mistake. Huge. (catch that reference?) Plus I think a window would have dressed up this bland space. Although it's not like I really need to have a fancy closet…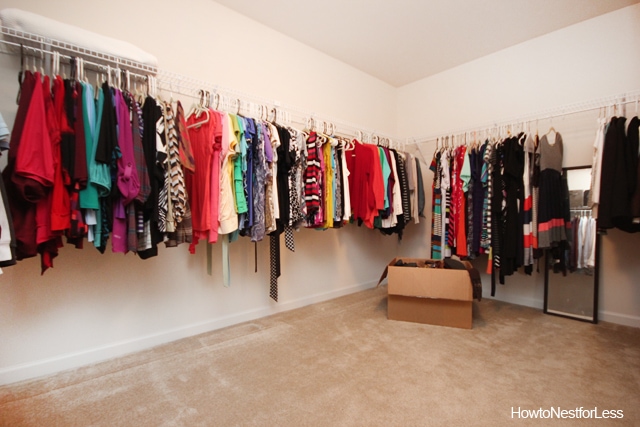 2. Laundry Tub
Right now we have nothing in our laundry room but our washer and dryer, not even shelving or cabinets yet. But the one thing I yearn for is a laundry tub. Not for pre-treating stains or anything like that. Mostly just to have a place to wash out my paint brushes. As you know I love to paint: furniture, the walls, crafts… so a designated place to wash out my brushes would have been ideal. And my kitchen sink would thank me.
3. More Outlets in the Basement
Right now we only have one outlet in the basement and it's near our sump pump. Since I built a basement workshop for all of my tools, I have extension cords running across the floor (don't worry, the tools aren't plugged in all the time with the kiddo). But if I want to use the treadmill I have to unplug one extension cord for another and move things around. Hmm… now that I think about it this part of the problem doesn't happen quite that often. Guess I need to hop on the treadmill more.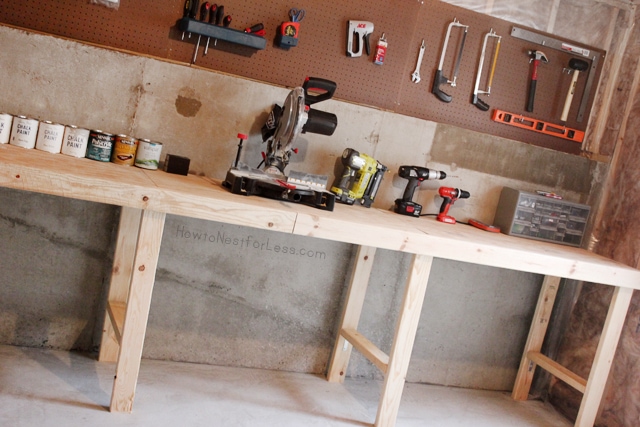 4. Add Another Water Spigot
This wouldn't be a huge deal except our sun room extends off the back of the house. This makes it nearly impossible to get our hose to stretch to cover the entire backyard. Eventually we will get a sprinkler system, but that's so far down my list. I mean like not even on our radar right now. But maybe I could get more into gardening if I could actually water the plants? Eh, probably not.
5. Added an Extra Cabinet on that Weird Kitchen Wall
Yeah I know I keep harping on this but it would have been so much easier if I had the builder add a cabinet in this bare spot. Cabinets are so expensive and a pain to replace to redo down the road. Plus the countertop would have been extended to cover that area for barely any extra cost. I did add a $67 metal shelving unit for now, but this space is still haunting my dreams.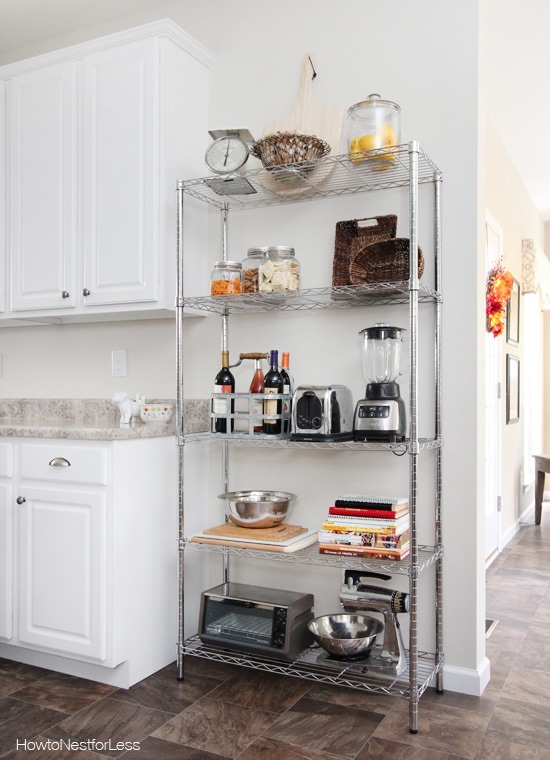 So what are some things that we're glad we saved money on?
1. Vinyl flooring.
I get compliments all the time on them. And they're super easy to clean.
2. Laminate countertops.
Granite is quite expensive and laminate has tons of options these days.
3. Lighting. 
We can always upgrade as we go and I love finding deals (like our $100 Costco crystal chandelier or our kitchen pendants that are really foyer lights).
---
And things we're happy we upgraded?
1. Three car garage.
Tons of storage. Enough said.
2. Designer ceilings. 
You can't really add a vault down the road so easily. Glad we did that to our sun room upfront.
3. Cabinets.
We didn't spend a lot on upgrading the cabinets, but it made a huge difference. Glass fronts at the butler's pantry was $50 a door, quite a steal if you ask me. Extra drawers in the bathrooms provides tons of organization. And we upgraded to 42 inch tall kitchen cabinets with crown molding. Definitely a lot more storage there!
---
I shared what I wish we did differently in the new house. Your turn to spill the beans.
What would you do differently in your home?
And what upgrades do you love or hate?