Since I like to create a lot of things that I incorporate into my everyday living space, today I thought I would share with you some of my favorite projects from my daughter's bedroom makeover.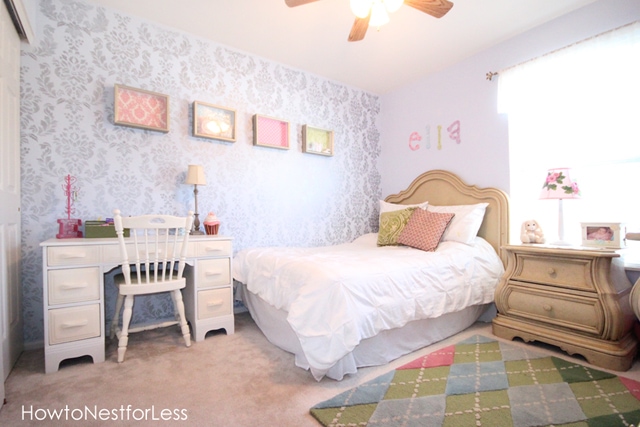 One of the very first things I did to her new room was add a 
silver metallic stencil
 to the back accent wall. This was an easy project since it's just paint, and it adds some great focus to the room!
I also made sure to add some texture and eye candy, like this Anthropologie-inspired
flower lamp shade
I created using some fabric flowers I found at Michael's. It gives a little pizzazz to an otherwise ordinary lamp shade.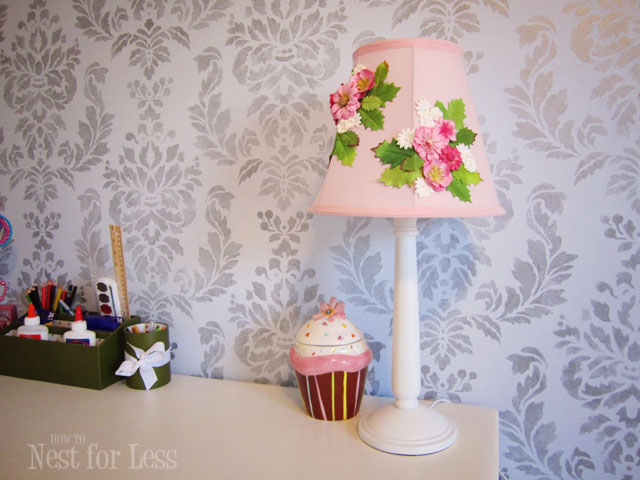 I'm also a huge fan of finding old furniture from family members, garage sales and Goodwill. I scooped up this
desk and chair
, gave them a quick makeover with a bit of paint, and now my kiddo has a great spot to do her homework or color!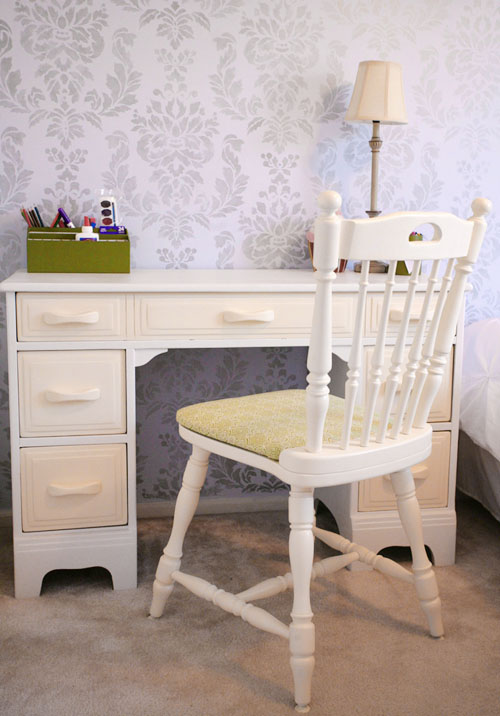 I found this
mirror
on clearance from HomeGoods last year and spruced it up with a coat of paint and some colorful flowers. Fun and playful!
Since the mirror is so small compared to the size of the dresser, I felt I needed to even out the empty space above. I used some green, blue and rosy pink scrapbook paper to create a bunting banner for less than $5! It definitely added some extra sweetness to the room!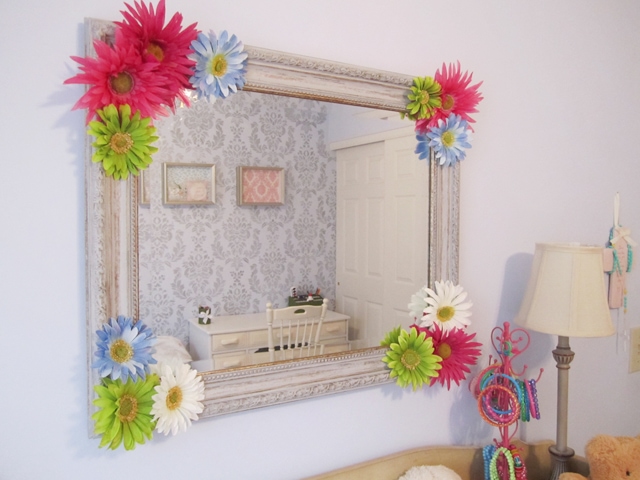 And of course one of my favorite projects for my little lady's bedroom is her
Fabric Scrap Door Wreath
. The vibrant colors and the funky fabrics are super yummy!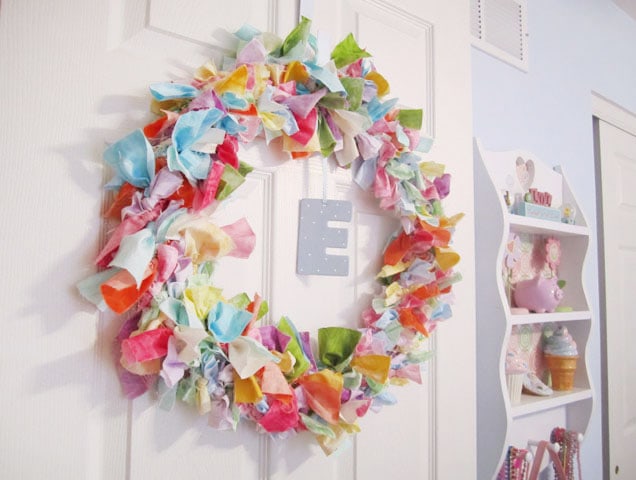 I've noticed a lot of youth bedrooms with the kid's name on the wall in 3D letters. To spruce mine up a bit, I used different colored scrapbook paper and adhered it to the front of the letters. I traced out the letters, trimmed with scissors, and glued to the front. Creates a fun and custom look!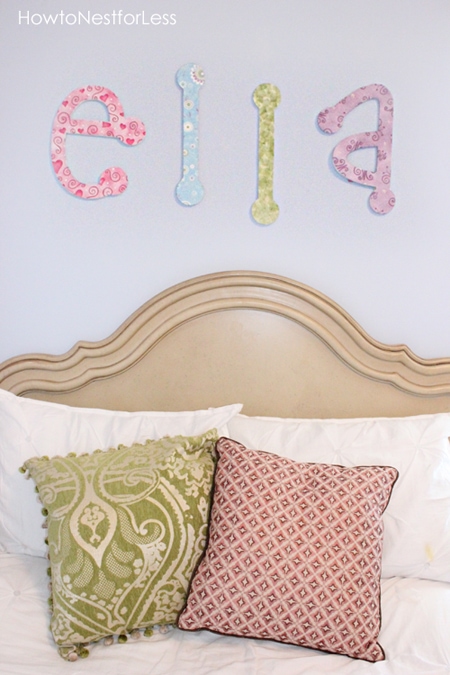 So, what have you added to your kid's bedroom that makes it unique and CREATED BY YOU?