I'm a huge Cardinals fan and St. Louis is definitely a baseball town. So to show my Redbirds some love, I've created a St. Louis Cardinals baseball wreath for summer! My boss has said to me many times before "Baseball is the background music of summer". I love that!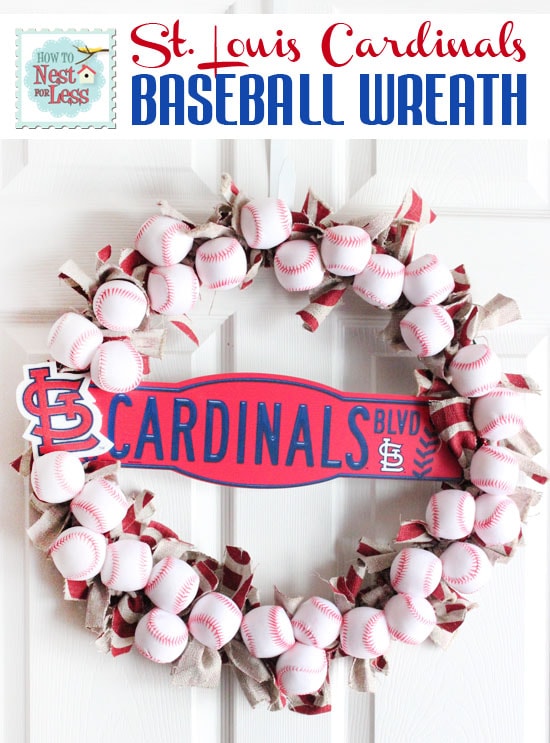 I actually got part of this idea from Oops I Craft My Pants, but I decided to kick it up a notch. The mini baseballs from Party City were a little pricey, so instead I found some foam baseball pool toys from the Dollar Tree! I scooped up 8 packages (each package had 4 balls).
Baseball Wreath Supplies
8 packages of foam pool baseballs from the Dollar Tree
Wire wreath form
Fabric scraps
STL Cardinals necklace
STL Cardinals plastic mini street sign
Hot glue gun
Ribbon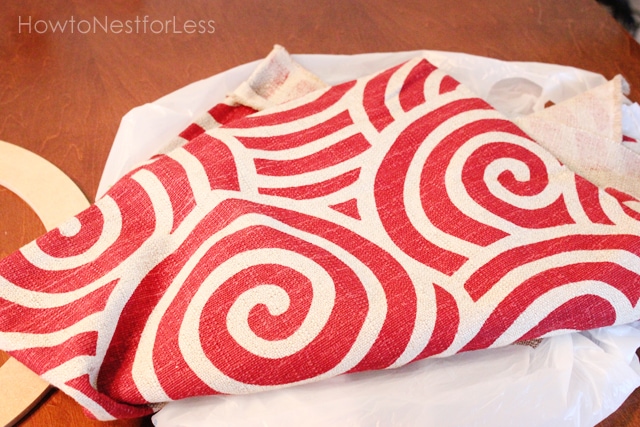 I had some red burlap ribbon leftover from a lamp shade makeover I completed a couple of months ago and decided to put it to good use. I cut it into 8 x 1 inch strips and tied it all the way around the wire wreath form.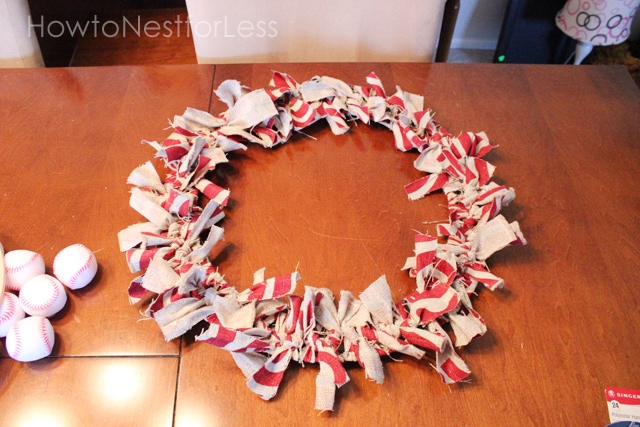 Next it was time to add the foam baseballs. I used my handy dandy hot glue gun to adhere the balls to the wreath. The best part about about these baseballs? They're for the pool so I know they're waterproof and can withstand rain, ha!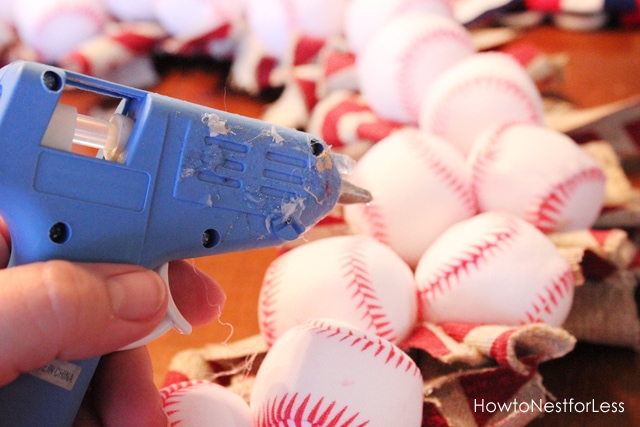 I found this STL Cardinals plastic sign from Party City. It was the perfect width to go in the center of my wreath. I pre-drilled holes in each side. And I just used some red ribbon and attached it to the wire wreath form.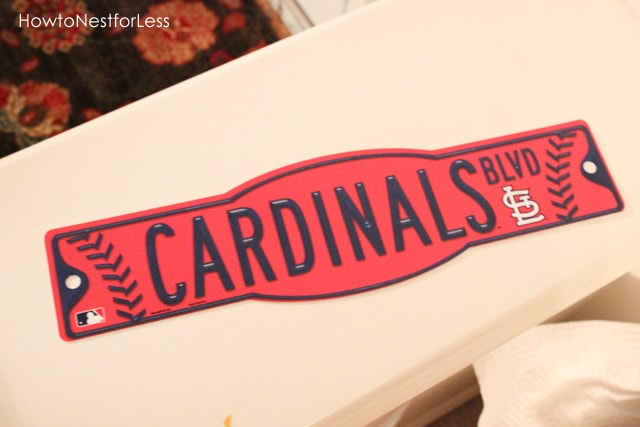 This rubber necklace is from Party City. I snipped off the top of the STL logo and hot glued it to the plastic sign.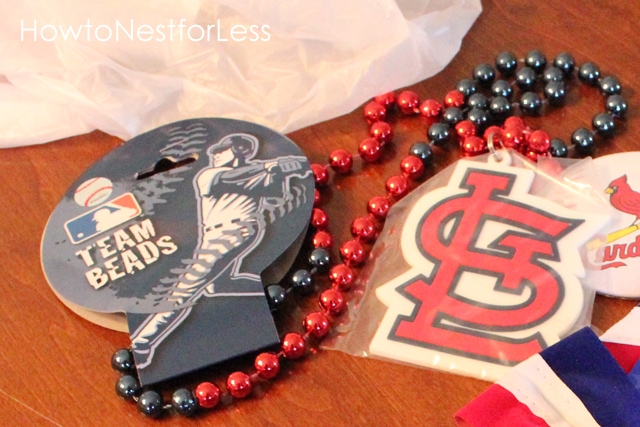 And that's it! Super simple project that really only took less than an hour to create from start to finish!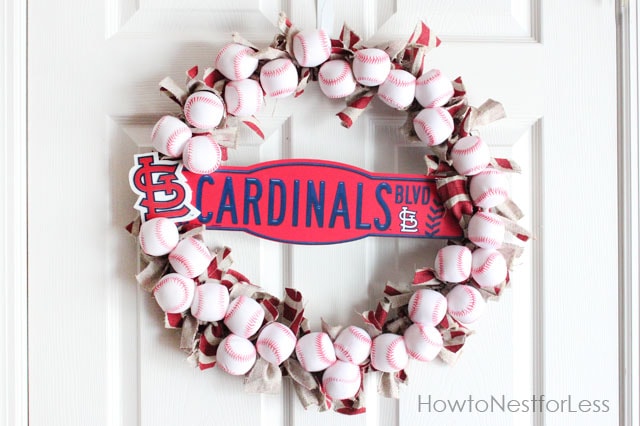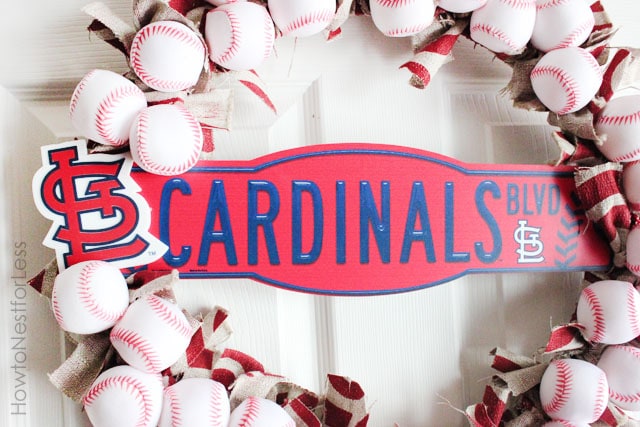 Total costs: I used some supplies I already had in stock, including my leftover red fabric and wire wreath form. The foam baseballs from the Dollar Tree cost me $8. The rubber necklace was $3 and the plastic street sign was $8 (a little expensive but it was the perfect fit and I couldn't pass it up!). So total costs for an adorable custom-made Baseball Wreath is $19! Not to shabby!!